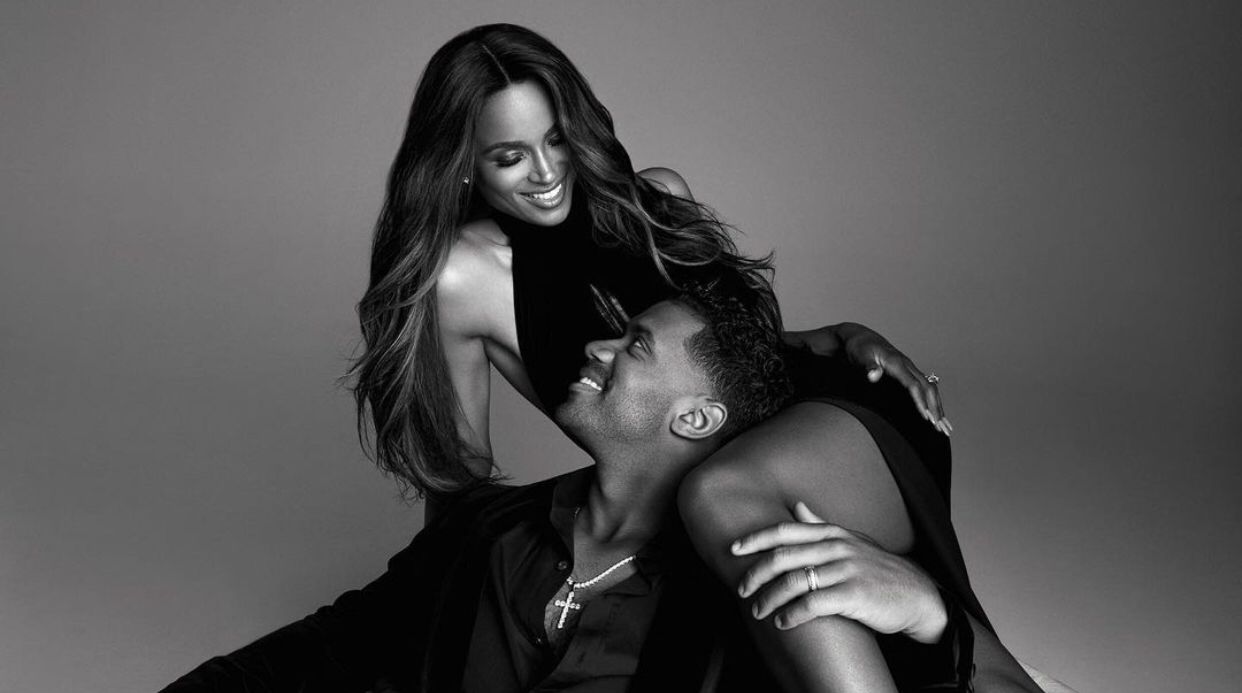 Late last night, I received an email from one of our brilliant writers, Sola Tales, alerting me that she had a new article ready. One that was fitting for the weekend. However, nothing prepared me for what I was about to read and edit. At first glance, I just assumed this was a regular music playlist to get the weekend started, but upon closer look, I blushed at what I was reading. A sex playlist? Really? Not even I saw that one coming. And then, as I began to read through to make my edits, I kept thinking, isn't this too "X-rated"? What would people think reading this? 
Then again, it hit me that so many can and will relate to this, because many a folks have been known to enjoy sex better with music. As a matter of fact, some people require a certain kind of music to get them "in the mood". Call it a mental stimulant if you will. And without sounding scandalous, we can all agree that sex is one of man's most fundamental needs. Although there has been some vile twists to the act, the true essence of sex remains beautiful. 
About this playlist. I love music, do you?
Sex is sweet and beautiful, I've been told, and I look forward to it. Whatever is going through your mind right now is on you. So, because I really did enjoy reading and editing the sex playlist article, the music nerd in me awakened. I decided to curate another sex playlist, so you have multiple options to choose from, or you could simply merge both sets. How cool is that? 
Also, because I'm a hard core RnB person and also a sucker for the oldies, I am going that route; giving you some really toe coiling, mind running wild kinda playlist. Again, don't ask me how I know these songs and their lyrics, because I know them all, almost word for word. Lol.
Here are 7 more amazing songs for your sex playlist. 
Freak Me by Silk
"Let me lick you up and down till you say stop"
"Freak Me" is a hit track by the 1989 American R&B group, Silk, which reached number-one on the US Billboard Hot 100. The song is off their "Lose Control" album released in 1992. Freak Me is as explicit as a sex song can possibly be, and it sure to set any sour mood right for your pleasure.  
Or Nah by Ty Dolla Sign FT The Weeknd, Wiz Khalifa and DJ Mustard.
"Do you like the way I flick my tongue or nah? You can ride my face until you're drippin' cum"
Released in 2004, off Ty Dolla Sign's EP; Beach House, this song should be rated 35+. Meaning even I shouldn't know it, but here we are. No censors, filters or bleeps, this track is down right naughty and says it as it is. It comes from the angle of a rather "over confident lover", but it gets the job done. And trust me, The Weeknd went to work on his verse. 
Back to Sleep by Chris Brown
"Just let me rock, sex you back to sleep girl"
Back to Sleep has 4 steamy versions that I know of; the original track by Chris Brown, and three remixes.
Remix 1; Chris Brown FT Usher and Zayn Malik. 
"Oh, I can lick you up and down, till you say"
Remix 2; Chris Brown FT August Alsina, Miguel and Trey Songz 
"I wanna get into you so deep I'm touching your soul. No holding back, baby, let go…"
The Legends Remix; Chris Brown FT Tank, R.Kelly and Anthony Hamilton
"Yeah, I'm kissing, I'm sweating, I'm licking all over your body."
All versions of this song are magical. Trust me. If you asked me though, my favourite version is the legends remix and for obvious reasons. RnB generals sang it. 
Makin' Good Love by Avant
"I got your legs spread all over the bed, hands clenched in the sheets"
Off his 2002 album, Ecstasy, Avant tells a beautiful sex story that you really want to listen to, and maybe tell to your lover too. I first heard this song in the hospital back in 2008 right after my surgery. A friend brought me a workman disk player to keep me company while I recover, and best believe, it did just that. It was quite the playlist.
Put a Little Umph In It by Jagged Edge FT Ashanti.
"I love it when you grind on me, when you put it right on me. All the faces that you make, all the sounds you create."
For a group to name an album "Baby Makin' Project", that should tell you all you need to know about this track. Released in 2007, this song is just magic and of course they featured Ashanti. Perfect collaboration.
Lose Control by Joe
"First, remove the pillows from this bed, then imma put your legs right next to your head…"
Let me just put this here, I have a healthy obsession with Joe and his music. He has depth, his music has soul and he's an all round phenomenal artist. Lose Control is from his 2012 album titled The Good, The Bad, The Sexy. Rest assured it will get the message across. 
Body Party by Ciara
"You can't keep your hands off me, touch me right there, rock my body…"
Right off her self-titled album "Ciara" released in 2013, Body Party had several nominations, and won one. The nomination include;
The MTV Video Music Award for Best Choreography 2013 (nominated)
World Music Award for World's Best Song 2014 (nominated)
World Music Award for World's Best Video 2014 (nominated)
Soul Train Music Award for Best Dance Performance 2013 (won)
Although written in the Future era which is now long past, the track still claps hard. It expresses love making from a woman's point of view, and Ciara delivered. 
Now that you have your sex playlist all set, I'll be giving you an extra playlist, one I curated a short while ago. This playlist is more neutral, but it contains some of the best love songs ever written. See it all here. 
Also catch up on the first part of the sex playlist article here.