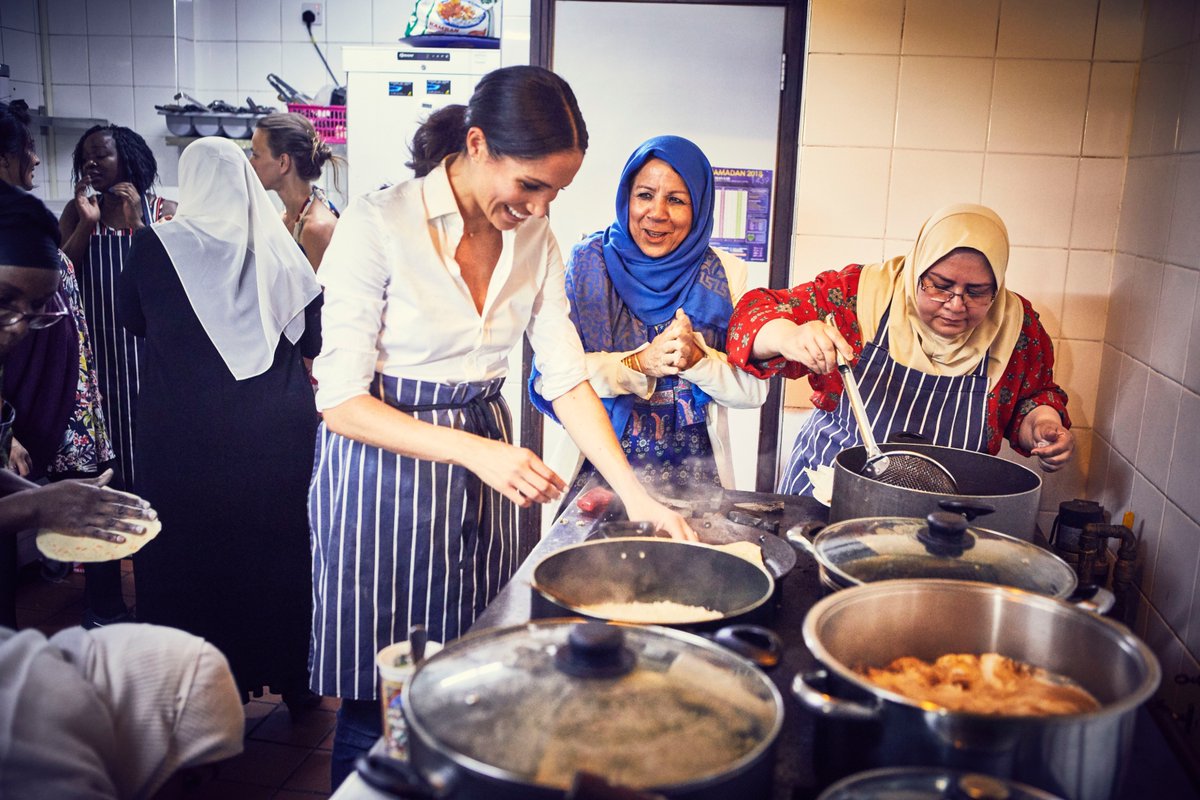 Meghan Markle has never hidden her passion for cooking and used to share recipes on her now defunct Instagram page and blog. Heck, she and Prince Harry revealed that they got engaged while roasting a chicken at their cottage, so it's truly fitting that her first solo project as a royal combines cooking and philanthropy.
On Monday the 17th of September, Kensington Palace revealed on Monday that the self-proclaimed foodie has been working with women affected by the Grenfell Tower fire since January to produce a beautiful charity cookbook with 50 recipes, supported by The Royal Foundation and published by Penguin Random House.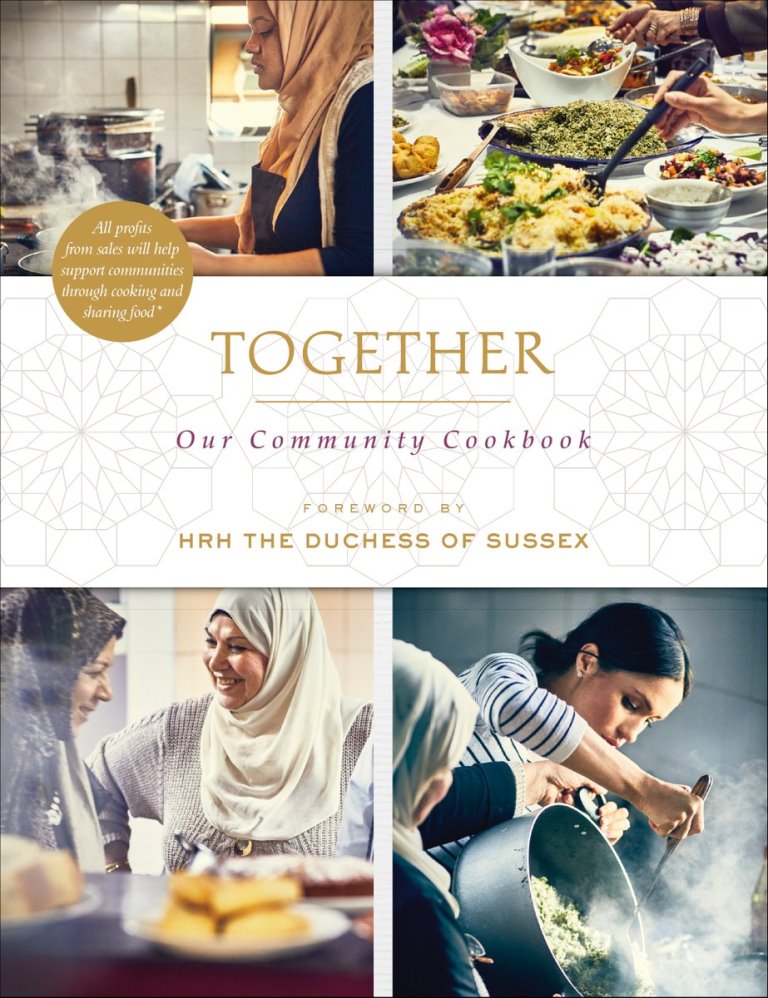 Titled Together: Our Community Kitchen, the book showcases mouthwatering recipes from Europe, North Africa, the Eastern Mediterranean and the Middle East. The Duchess of Sussex not only wrote the foreward for the book, she and husband, Prince Harry will be opening their home to guests to celebrate its launch.
"I immediately felt connected to this community kitchen; it is a place for women to laugh, grieve, cry and cook together," the Duchess of Sussex said of the project. "Melding cultural identities under a shared roof, it creates a space to feel a sense of normalcy – in its simplest form, the universal need to connect, nurture, and commune through food, through crisis or joy – something we can all relate to… Through this charitable endeavour, the proceeds will allow the kitchen to thrive and keep the global spirit of community alive." she further added.
Close friend and tennis superstar, Serena Williams took to social media to commend Markle on her latest venture saying "I used to call you Meghan (and I still do) but dear Duchess of Sussex your first project "Together" a cookbook bringing women of all cultures together. I could not be more excited about it and proud of you. It's beautiful – diversity, inclusivity, coming together in grief or joy"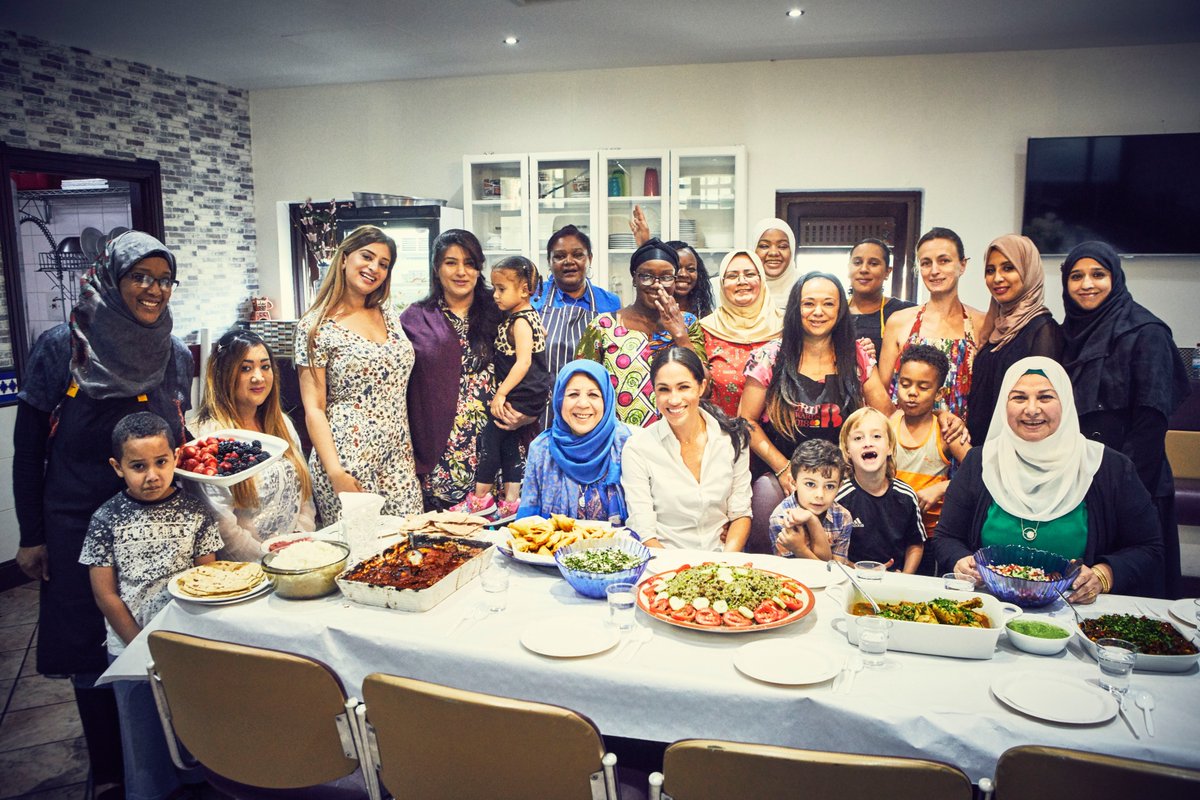 The project grew out of the resilience and ingenuity of a group of women who were looking to feed their families following the devastating residential fires. The Al Manaar Muslim Cultural Heritage Centre in West London became their community kitchen and a place to heal, later evolving into the Hubb Community Kitchen.
According to Kensington Palace, profits from the sales of 'Together' will support the Hubb Community Kitchen, helping to keep it open for up to seven days a week and to widen its reach to others in the community.
Photos by Jenny Zarins