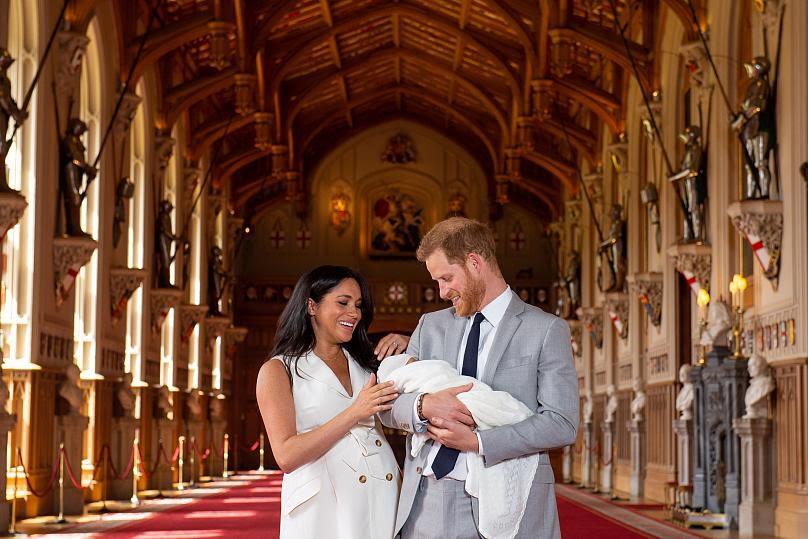 Prince Harry and  Meghan Markle aka The Duke and Duchess of Sussex have offered the world a first glimpse of their newborn son on Wednesday. The beaming new parents addressed the world's media at Windsor Castle, nearly 3 days after the arrival of the latest royal baby who was born in the early hours of Monday.
Introducing their little son, who was wrapped in a white shawl, Meghan said: "He has the sweetest temperament, he's really calm. He's been the dream."
"I don't know who he gets that from." Harry added jokingly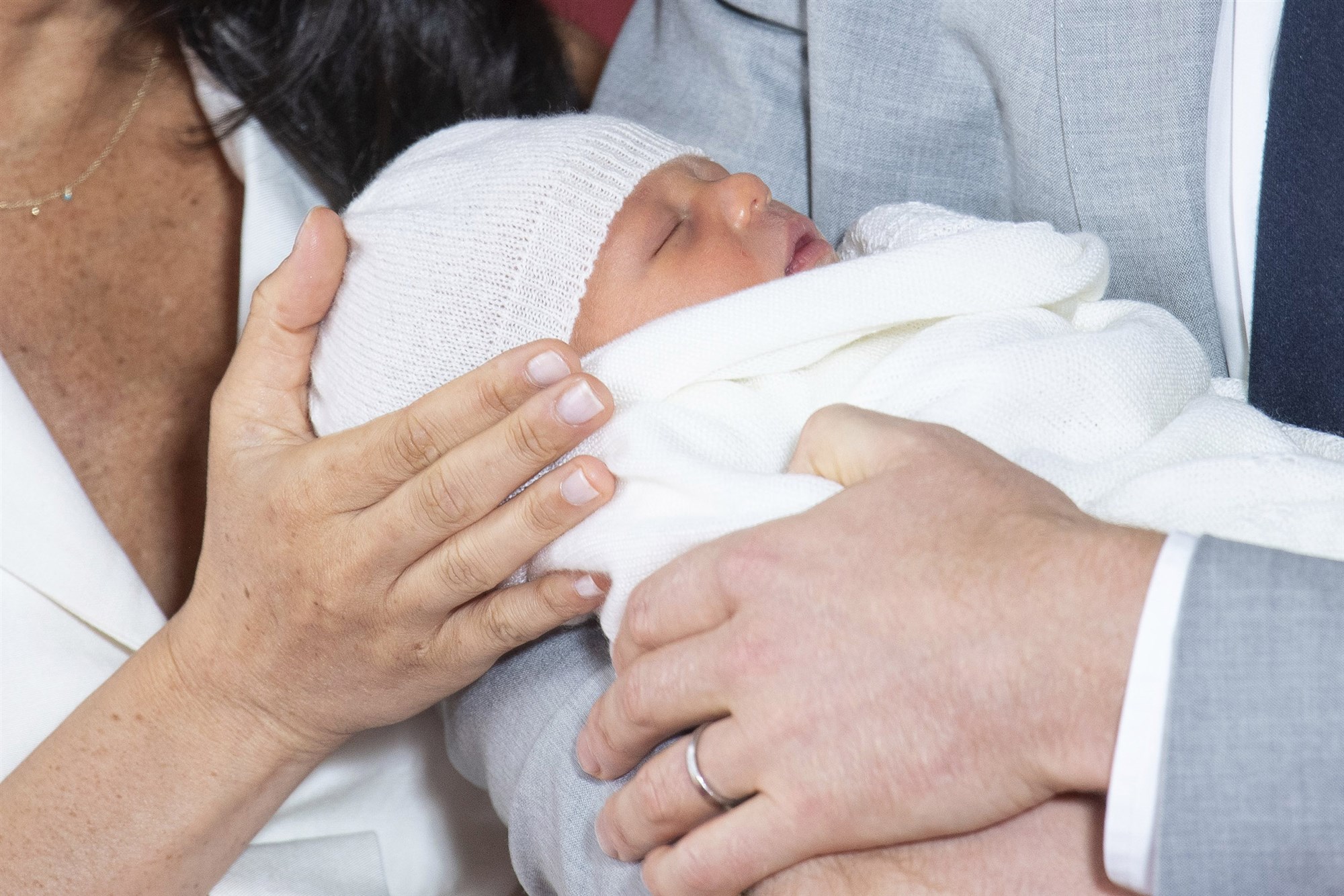 On their first few days as parents, Meghan said: "It's magic, it's pretty amazing. I have the two best guys in the world so I'm really happy." The duke added: "It's great. Parenting is amazing. It's only been two and a half days, three days, but we're just so thrilled to have our own little bundle of joy."
Asked which family member the baby resembles the most, the couple said they were still trying to figure that out. Harry said, "We're basically monitoring how the changing process happens over this next month really. But his looks are changing every single day, so who knows?"
 "He's already got a little bit of facial hair as well, wonderful." Harry joked.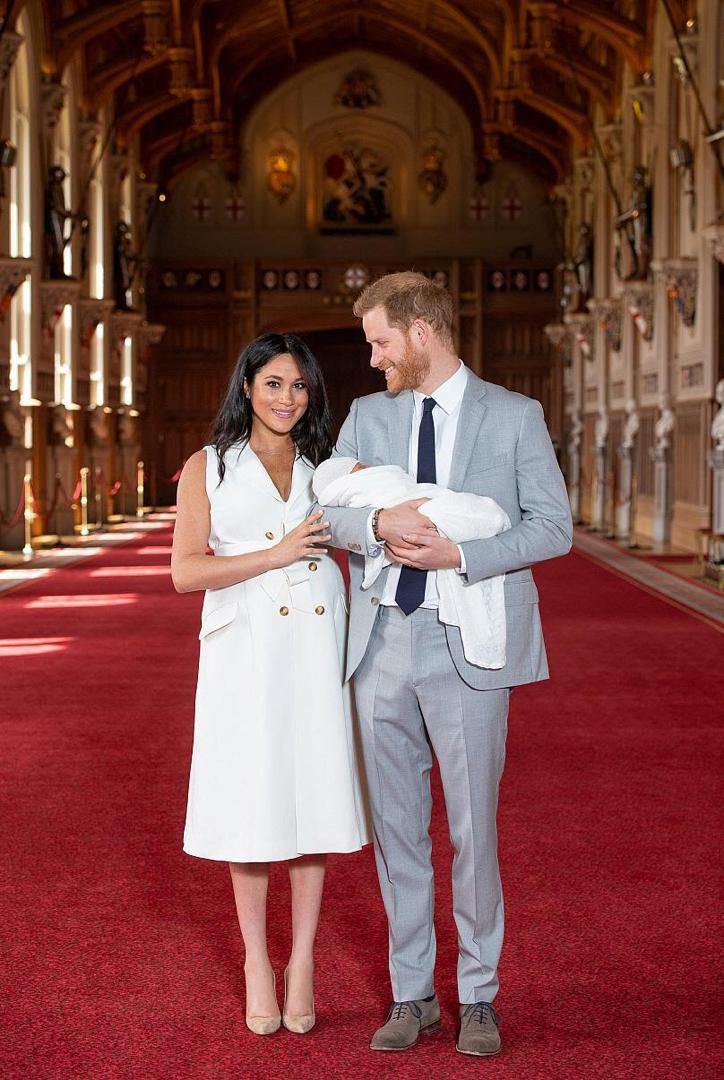 The couple confirmed they will introduce the Queen to her eighth and newest great-grandchild later Wednesday. They however, did not reveal the most important detail: the latest royal baby's name.
Update: Royal Baby Named
The Duke and Duchess of Sussex have introduced Her Majesty The Queen to her eighth great-grandchild at Windsor Castle. They have also revealed the baby's name: Archie Harrison Mountbatten-Windsor‬.  The Duke of Edinburgh and Meghan's mum, Doria Ragland were also present at this special event.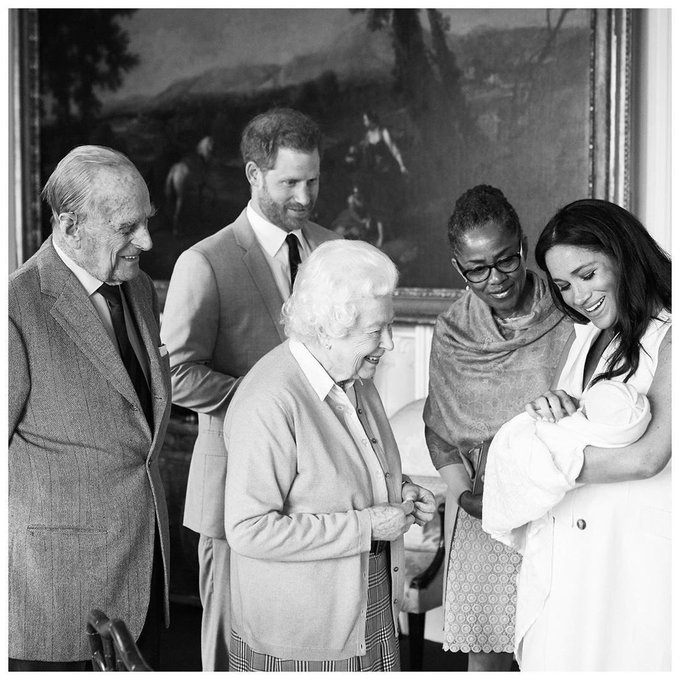 Photo credit: Euro News