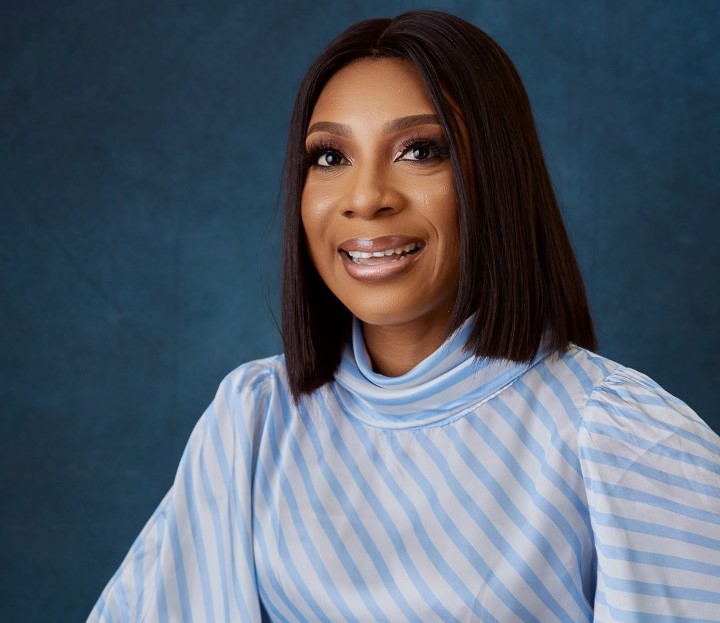 Omawumi Ogbe, Founder & Editor-In-Chief, GLAZIA. (c) Lanre Ayorinde.
The International Women's Day celebration of March 8, 2022 is one we will not forget in a hurry. It served as a huge platform to remind the world of the immeasurable value that women add to the world. IWD 2022 also gave opportunities for some women to be visibly lauded for their contribution to society; across their various fields of expertise.  The phrase "the future is female" never rang truer. 
Among the millions of women who were celebrated yesterday, one in particular is very close to home. The editor-in-chief at Glazia, Omawumi Ogbe was recognized by Leading Ladies Africa as 1 of 100 Most Inspiring Women For 2022!
The official statement from Leading Ladies Africa reads;
This year, women all around the world are standing to #BreakTheBias and squash the swathes of stereotypes that have for so long denied access to relevant opportunities and much-deserved seats at bigger tables. It is in this spirit that Leading Ladies Africa has for the 8th consecutive time compiled its edition of the annual 100 Most Inspiring Women in Nigeria List.
This isn't a fancy list of women who have settled for just enough. Rather, we prefer to see this as a chronicle of pathfinders, trailblazers and captains of industry; who have chorused a defiant 'no' to the gaping gender divide in Nigeria and across Africa. Let's now run through the list of these incredible women from different sectors making their mark on the world:
Who is Omawumi Ogbe?
Omawumi Ogbe is the Founder and Editor-in-Chief at GLAZIA; a lifestyle digital magazine that tells authentic African and global stories. Creating holistic experiences for its teeming readers across the globe. She is also the Managing Partner at one of Nigeria's fastest growing PR & Communications agencies, GLG Communications. Ogbe currently serves as an executive member of congress and head of PR, Branding and Communications at the Life Coaches Association of Nigeria (LCAN).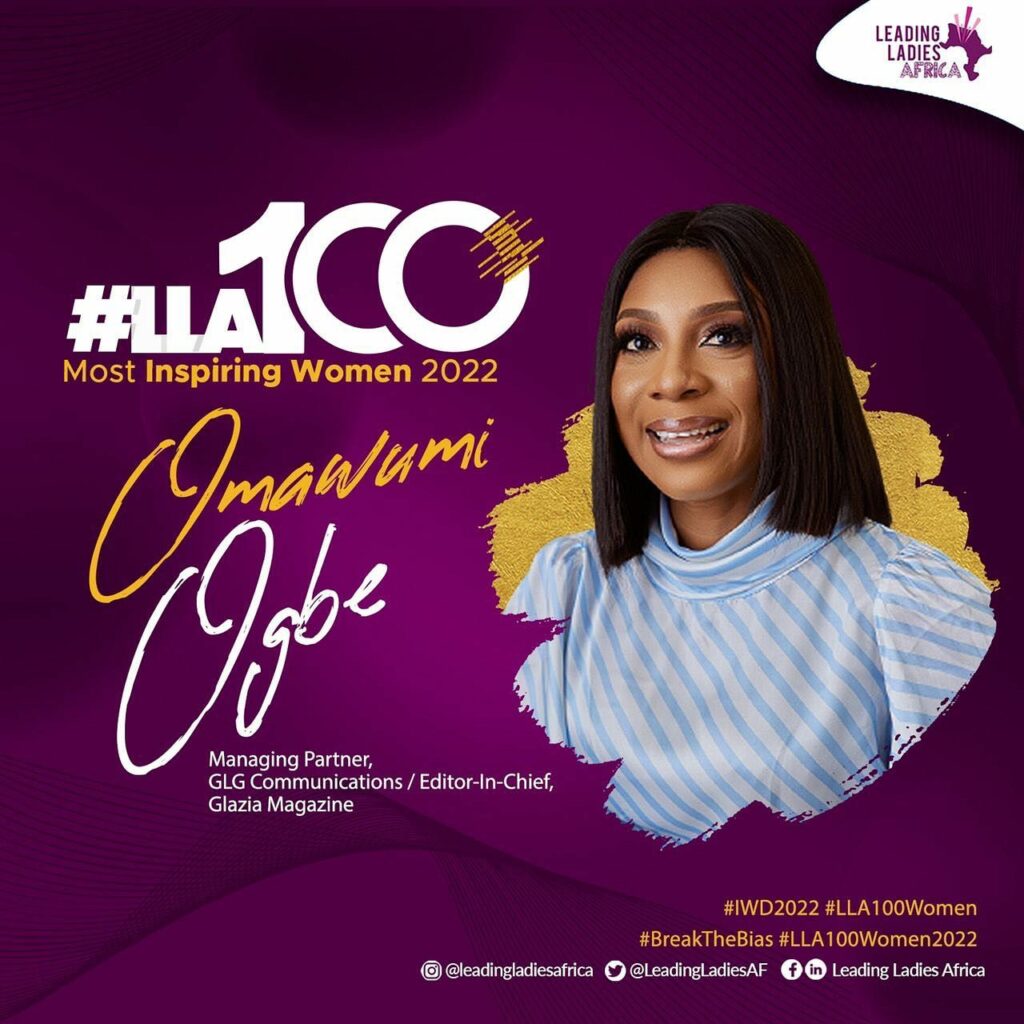 She is also the co-founder of highly acclaimed events platform, 10X Thrive; a global initiative that brings world class speakers from across Africa, America, Europe, Asia and Australia to one spot. To equip career professionals, entrepreneurs, and organisations with practical tools that will help them thrive in their personal and professional lives.
In acceptance of this notary honour, Omawumi took to her social media platforms to express her gratitude to LLA for the recognition. 
What a delightful SURPRISE!!!! I'm usually the person who's nominating others, especially women for awards, lists etc…
Us PR professionals just by default gravitate to the back especially for things like these. When they asked me to send a photo and profile for an LLA feature they were doing, I thought it was something for next week. Didn't see this one coming.
I'm thrilled, honoured and humbled to be announced as one of the honorees on Leading Ladies Africa's #100 Most Inspiring Women in Nigeria List.
We don't do the work for applause but it feels great to be recognised among the diverse ranks of other amazing Nigerian women pushing boundaries, and impacting the world in the most meaningful and powerful ways.
Congratulations to all the women listed and to women everywhere. Today, and everyday as I have done since I was a little girl, I commit to #BreakTheBias of gender inequality and all the negative stereotypes that prevent women all over the world from achieving their full potential.
Thank you LLA and well done to founder, Francesca Uriri for an amazing work.
Same as Omawumi, we were also pleasantly surprised by this recognition, and we congratulated our leader.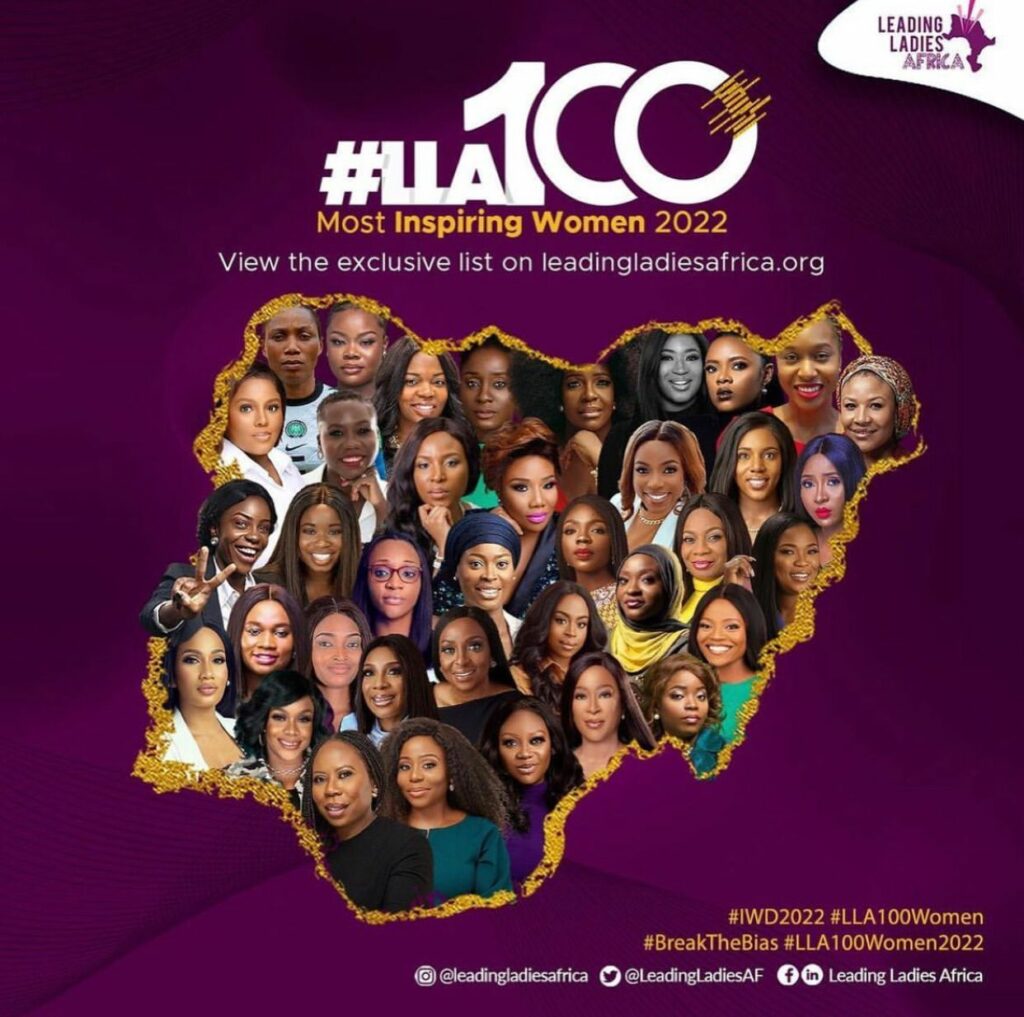 In a congratulatory message by Glazia editor, Rachael Mordi, she said
"This recognition only reaffirms what we already know in-house. Omawumi is a force to be reckoned with, as she gives everything her all, while setting trends worthy of emulation.
We congratulate you Omawumi Ogbe on your big, aptly timed win on this International Women's Day. With your every achievement, you continue to #BreakTheBias of gender inequality and all the negative stereotypes that prevent women all over the world from achieving their full potential. You defy odds and do it all.
It is a wonderful thing to see women receive much deserved recognition and accolades for the extraordinary work they do in society.
Click HERE to get an exclusive look at all the women that were listed and honoured alongside Omawumi Ogbe.
Connect with Omawumi Ogbe.