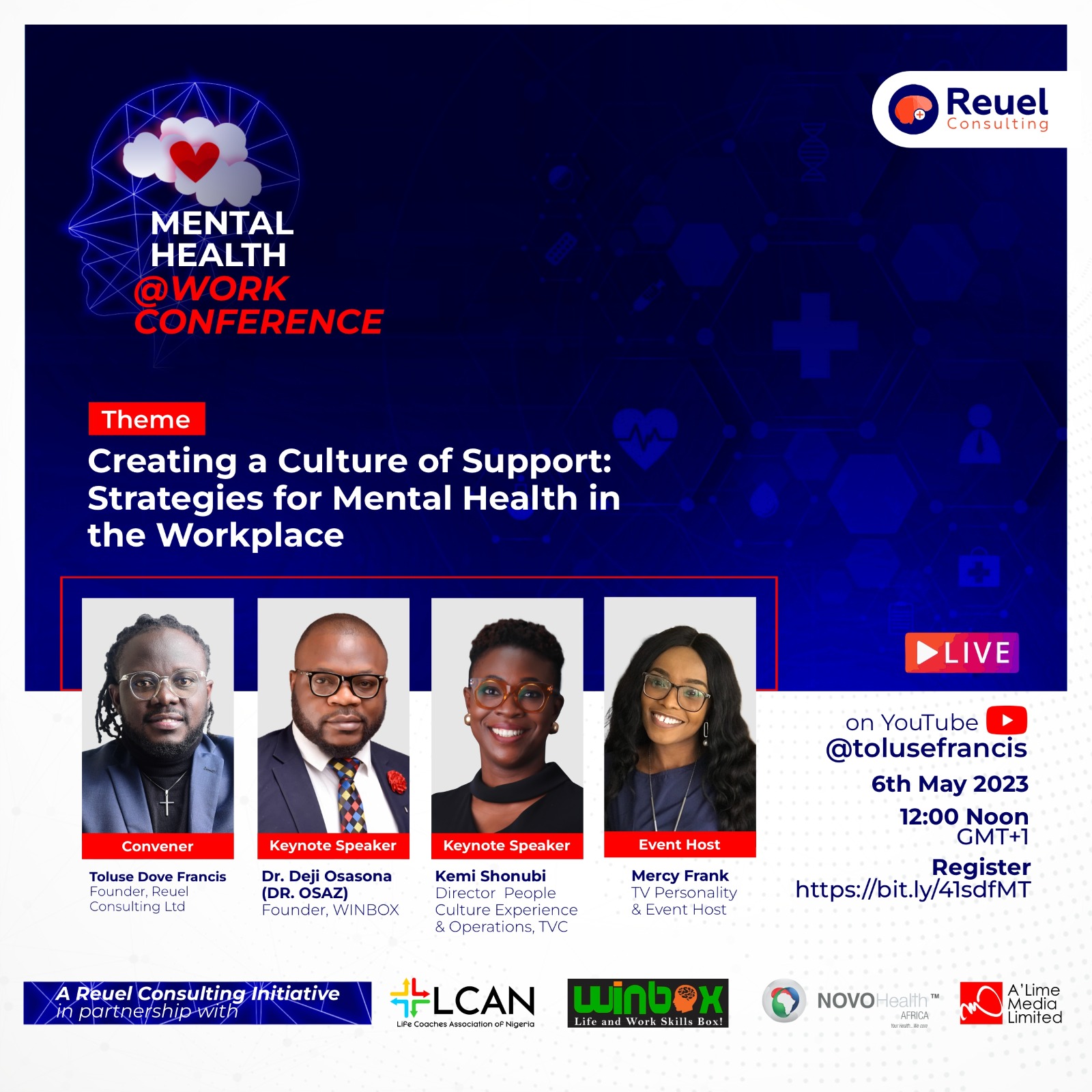 Reuel Consulting is organizing a two-day virtual conference themed "Creating a Culture of Support: Strategies for Mental Health in the Workplace" on the 6th and 7th of May 2023. The conference is designed to equip companies with the tools to prioritize their employees' mental health and create a supportive workplace environment. Interested participants can register HERE to secure their spots, for free!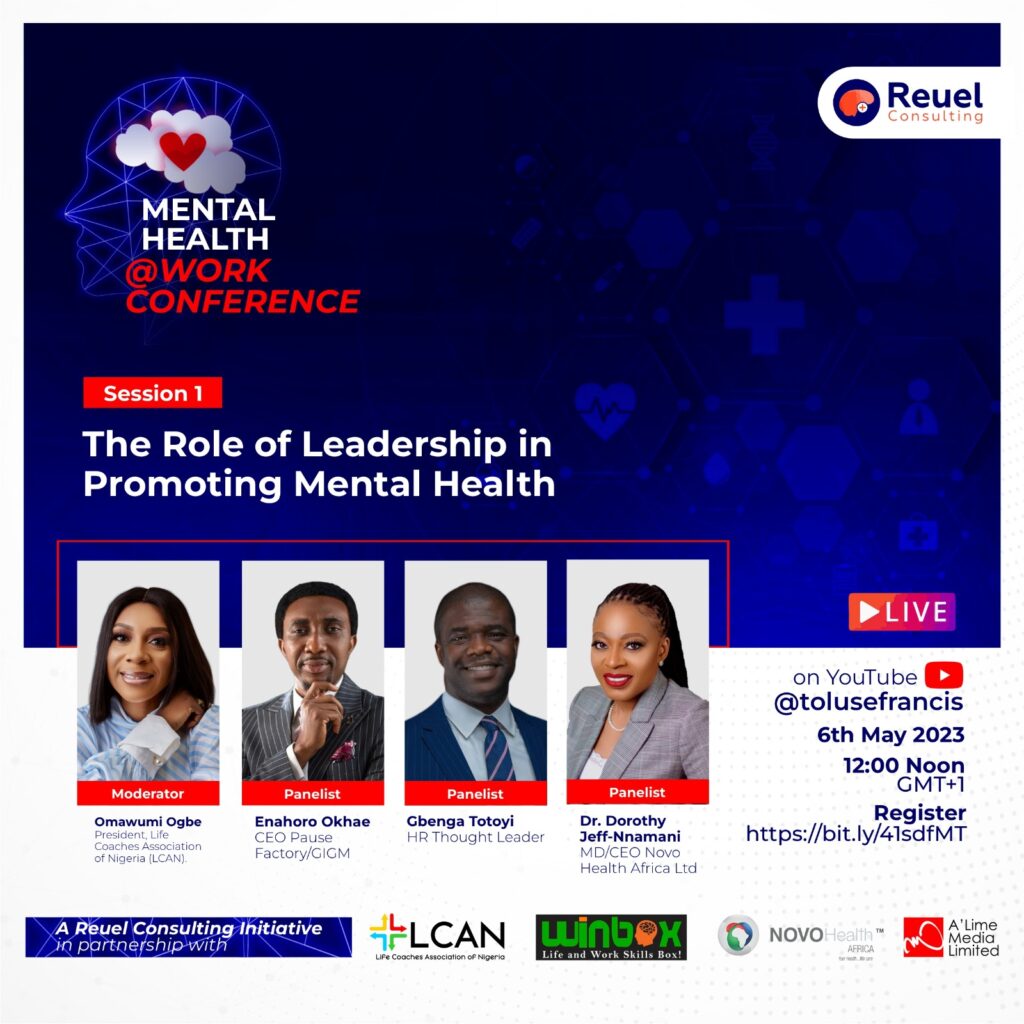 The conference, which features two keynote addresses from workplace professionals and two-panel sessions, promises to provide practical insights into creating a culture of support. All sessions will be hosted on YouTube, making it easily accessible to participants from across the globe.
Day 2 of the conference, billed for the 7th of May, will be exclusively for CEOs and Heads of HR, featuring a vibrant Q&A session with the opportunity for attendees to learn from industry experts and network with like-minded professionals.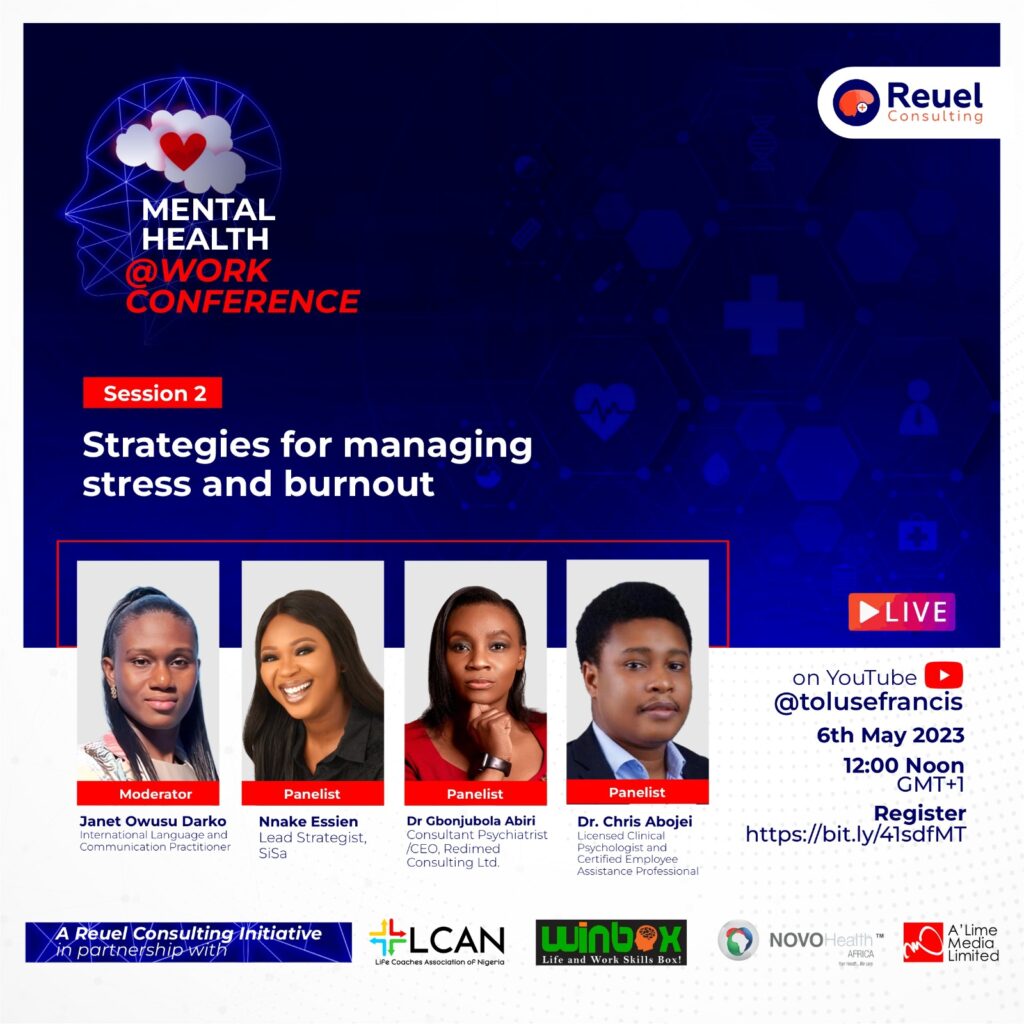 See the line-up of conference speakers
1st Keynote Speaker: Dr. Deji Osasona (DR. OSAZ) -Founder, WINBOX 
2nd Keynote Speaker: Kemi Shonubi, Director, People Culture Experience & Operations
Omawumi Ogbe (Moderator)-President, Life Coaches Association of Nigeria (LCAN)
Enahoro Okhae (Panelist)- CEO. PauseFactory/GIGM
Gbenga Totoyi (Panelist) -HR Thought Leader
Dr. Dorothy Jeff-Nnamani. MD/CEO, Novohealth
Janet Owusu Darko,  (Moderator)- International Language and Communication Practitioner.
Nnanke Essien  (Panelist) -Lead Strategist, SiSa
Dr. Gbojubola Abiri (Panelist) – Consultant Psychiatrist/CEO, Redimed Consulting Ltd.
Dr. Chris Abojei (Panelist) -Licensed Clinical Psychologist and Certified Employee Assistance Professional
Mercy Frank -TV Personality and Event Host