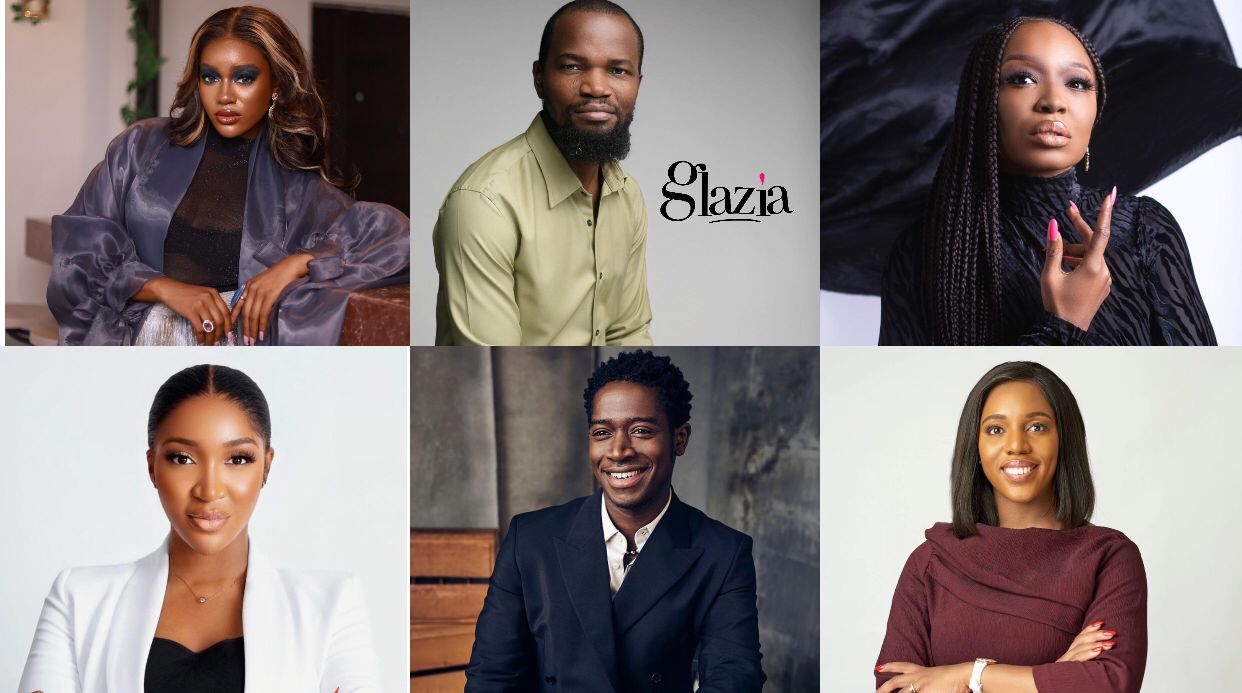 The Most Influential People of African Descent (MIPAD) has released its Class of 2023 Global Top 100 Under 40 List, recognizing individuals under 40 years of age who have distinguished themselves in politics, business, media, culture, activism, and humanitarian endeavours.
About MIPAD and the Class of 2023
MIPAD is a global civil society initiative in support of the International Decade for People of African Descent, proclaimed by the United Nations General Assembly. MIPAD aims to highlight and recognize individuals, organizations, and governments who have made positive contributions to the advancement of people of African descent worldwide.
The 2023 MIPAD Honorees were noted for their resilience and strength in the face of adversity and their positive contributions to societies around the world. The categories include Politics & Governance, Business & Entrepreneurship, Media & Culture, and Activism & Humanitarian Endeavors.
Following the opening of the 78th United Nations General Assembly in New York City, MIPAD is set to host all honorees, past and present at the Most Influential 100 Recognition Week 2023 (RW2023) from 29th Sept – 2nd Oct in New York City, USA.
The Chief Executive Officer of MIPAD, Kamil Olufowobi, said that the global lists are a continuation of the group's efforts towards highlighting the positive contributions made by people of African descent worldwide.
"We are proud to recognize these outstanding Nigerians and their achievements in their respective fields. Their contributions to humanity are inspiring, and we hope that their recognition will serve as a motivation for others to strive towards excellence," he added.
The following Nigerians have made it to the Class of 2023 Global Top 100 Under 40 List:
Category: BUSINESS AND ENTREPRENEURSHIP
1) Adedayo Amzat is the Director of Zedcap Partners Ltd, Founder & CEO of Zedcrest Investment Managers (ZIMVEST), MD/CEO of Zedcrest Capital Ltd, and Board Chairman of Zedvance Finance Ltd.
2) Alexander Ezenagu (PhD) is the Founder and Chief Consultant of Sapient Consulting Group Limited and an Assistant Professor of Taxation and Commercial Law at Hamad Bin Khalifa University (HBKU) Qatar
3) Azeez Amida is a Nigerian business executive fondly called The Growthpreneur. He is the CEO of Pan African Towers and the author of the best-selling book [EPE Principle] Enter, Perform, Exit: Understanding The Opportunity Cycle.
4) Cephas Caleb is a Lawyer and Senior Associate at Aluko & Oyebode Law Firm, a highly-ranked Nigerian law firm in Lagos.
5) Ehime Eigbe-Akindele is the Founder & CEO of Sweetkiwi, a Lagos & US-based frozen yoghurt brand, and the Director at Your Way Foods. She recently scored a $250K deal On 'Shark Tank' For Her $2.4M frozen yogurt startup.
6) Joseph Opeyemi is the Chairman of the Board and Global President of ACCA 2022/23, CEO of Rubicola Consulting, Author at Creative Mind Authors and Ex-Director of Deloitte Australia.
7) Kike Oniwinde Agoro is an Ex-International Athlete and the CEO & Founder of The Black Young Professional Network (BYP), an organisation on a mission to change the black narrative and promote equity.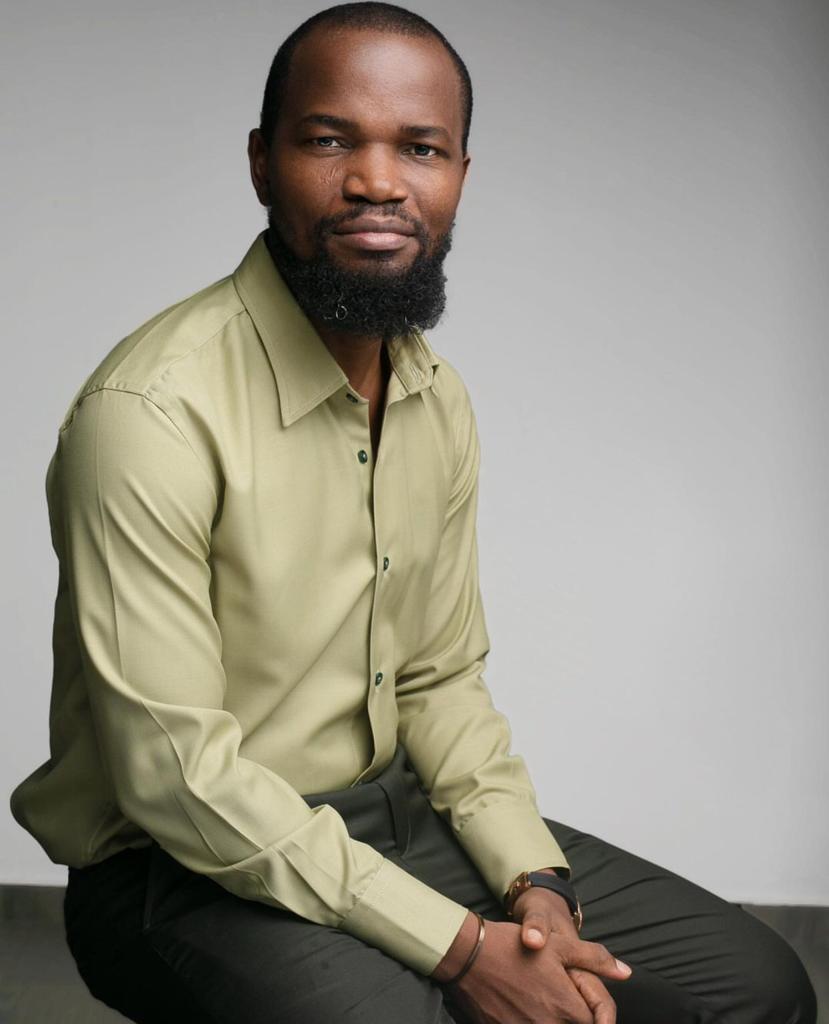 8) Olumide Soyombo is an Entrepreneur, Business leader and Investment Mogul. He is the Co-founder of Bluechip Technologies Ltd and Co-founder of Voltron Capital.
9) Odunayo Eweniyi is a Nigerian business executive and activist. She is the Co-founder and Chief Operations Officer of PiggyVest, Co-founder & GP First Check Africa and Co-founder of Feminist Coalition.
10) Seun Timi-koleolu is the Founding/Managing Partner & CEO of Pavestones. She is a Lawyer with practice areas in Technology (including Fintech), Foreign Investments, Data Protection and Corporate Commercial Law.
12) Temi Marcella Awogboro is an Investor, Entrepreneur, the Founding Partner of both New Lion Capital & Kairos Angels and a Partner at Magic Fund. She is also a member of the Board of Directors of the Evercare Hospital.
13) Toba Obaniyi is the Chief Executive Officer of WhoGoHost, one of the leading web hosting companies and Nigeria's largest domain provider.
14) Tope Alabi is an experienced software engineer and the Co-founder & CEO of Afriex, a Nigerian Fintech startup.
Category: MEDIA & CULTURE
1) Abimbola Fernandez is the Executive Producer of African Royale on Africa Channel TV. The French-born American heiress and singer is also the owner & curator of 'The Collection', an extensive vintage Couture collection.
2) Beauty Etsanyi Tukura – A trained lawyer, Beauty is an entrepreneur, the 43rd Miss Nigeria, a multi-brand Influencer and the founder of the Beauty Tukura Foundation. Her reality show 'My Beautiful Life' is currently airing on Africa Magic.
3) Damson Idris is a British-Nigerian actor who started his journey in acting in 2012 and rose to prominence with his versatility. He stars in several top-rated movies, including the American crime drama TV series, 'Snowfall'.
4) Elozonam Ogbolu is an Actor, Content King, TV show host, Artist, Marketer and Lifestyle Influencer. The creative artist is also a brand ambassador for some of Nigeria's household brands.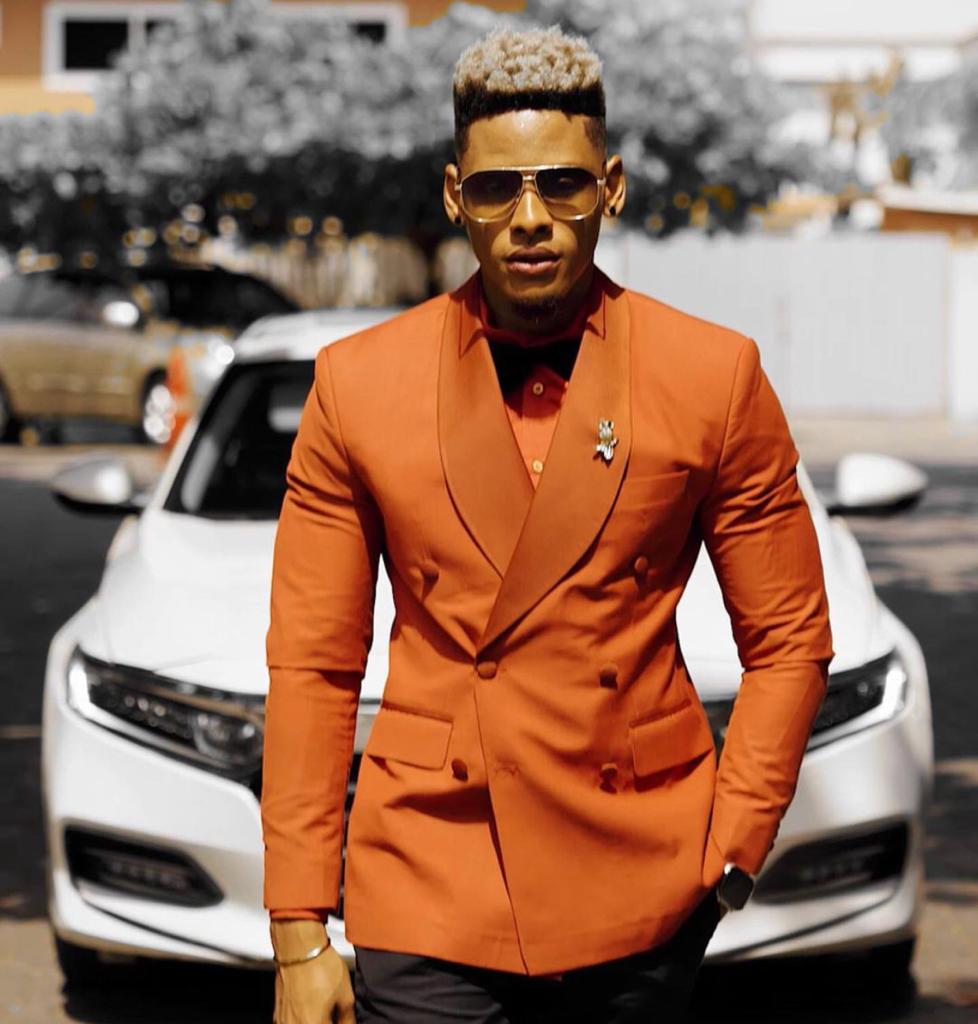 5) Mayeni Jones is a West Africa Correspondent for BBC, with years of experience and expertise working across TV, radio and digital media.
6) Oluwatobi Amusan is an Athlete, World Record Holder and the current World, Commonwealth and African Champion for Women's 100m hurdles. The Nigerian track and field athlete was named Best Female Athlete of 2022.
7) Tasha & Tracie Okereke are Hip Hop Duo & Fashion Icons & bloggers, DJs, Artists and Activists. The Brazilian-Nigerian twins were the first Brazilians to appear on Afropunk in 2015.
Category: POLITICS & GOVERNANCE
1) Imade Bibowei Osuobeni is a Public Policy Advisor at National Pension Commission, the Founder of Tech Herfrica, a Member of eTrade For Women (eT4W), and a strategic advisor with over 16 years of experience.
2) Malikat Rufai is a Diplomat in the US State Department, the Special Assistant for the Intellectual Property Enforcement Bureau & a Foreign Service Officer at the US Department of State since 2014.
3) Michael Ojomo serves as the Special Assistant to the Office of the Lagos State Governor.
4) Olajumoke (Jumo) Ayandele is a Human Security & Counterterrorism Researcher and Postdoctoral Research Fellow at NYU. She is an interdisciplinary social scientist specialising in African politics, international conflict, and security studies,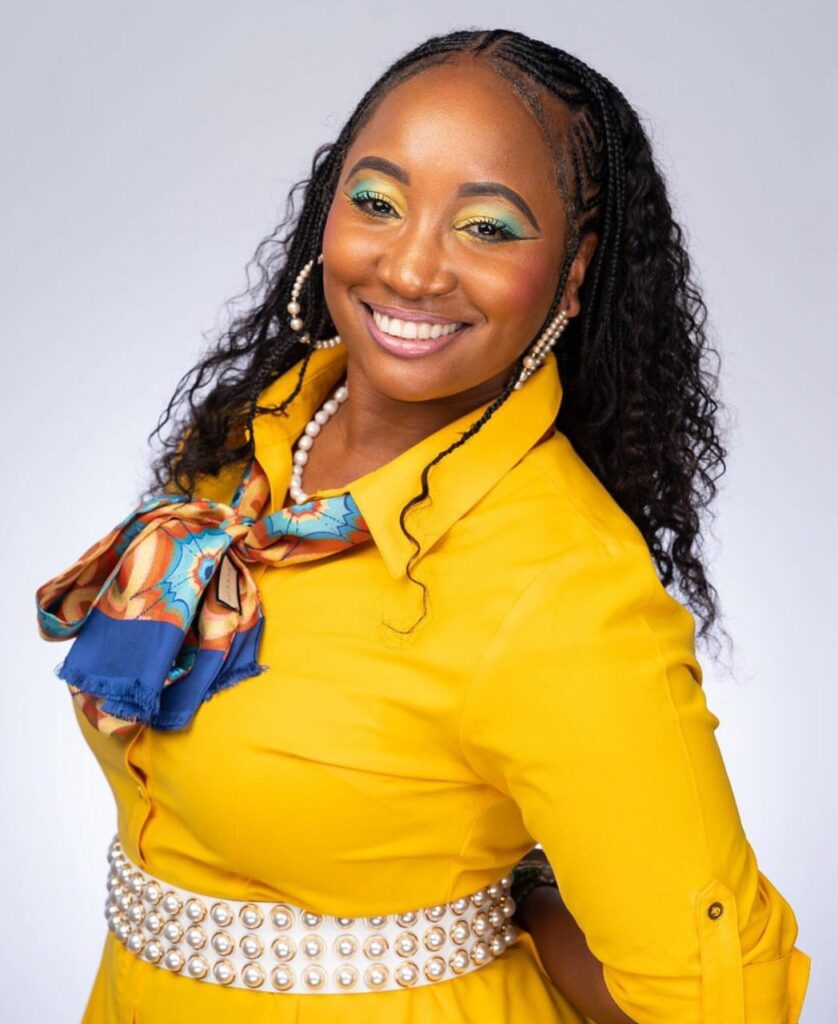 5) Queen Iminah is a Singer/Songwriter, Dancer, Choreographer, Educator, Media Personality, Ifa/Orisa and Yeyemeto Awo of Oworonsoki Kingdom
6) Samson Itodo is a Lawyer, the Executive Director of Youth Initiative for Advocacy, Growth and Advancement (YIAGA Africa) and the Director at the Open Society Foundations.
7) Zainab Usman is a Political Economist, a senior fellow and Director of the Africa Program at Carnegie Endowment for International Peace.
Category: ACTIVISM & HUMANITARIAN
1) Amaka Amatokwu-Ndekwu is the Founder of Women in Hospitality NG, Founder of The Pyne Awards Africa, Co-founder & Chairperson of the African Association of Women in Tourism & Hospitality, and multi-award winning Hospitality & Tourism Leader.
2) Anna Ekeledo is a Nigerian-Senegalese senior marketing executive. She is the founder of Amaka Education Fund and Executive Director of AfriLabs Foundation. She is also an International Speaker, Trainer, Innovation Ecosystem Builder and Mentor.
3) Dami Falade is the Founder of Eko Yoruba
4) Dr Amara Enyia is a Strategist, Public Policy Expert, Senior Advisor at the Institute on Race, Power & Political Economy, and the Chairwoman of the International Civil Society Working Group for PFPAD,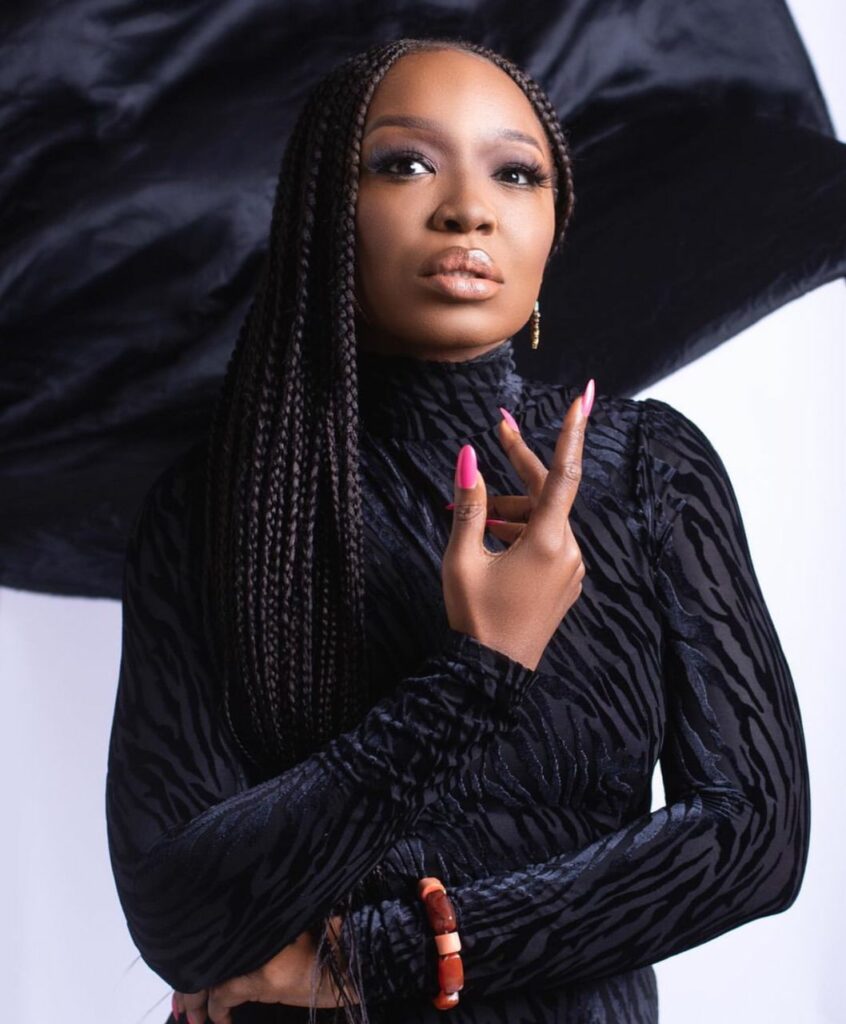 5) Hamzat B. Lawal is a Global Anti-Corruption Campaigner and Activist, CEO of Connected Development (CODE) and the Founder of 'Follow The Money', a social accountability initiative.
6) Idia Aisien is an actor, talk show host, presenter and producer. She is also the founder of the International Development Initiative in Africa
7) Isioma Utomi is the founder of the Performance Upgrade Lab. She is the CEO of Catalyst Experience Solutions, a Leadership & Innovation Coach, an Executive Training & Workshop Catalyst, and the Director of CLV.
8) Nkem Onwudiwe is a Communications Consultant with a public relations and marketing background. She is the founder of the popular media platform Her Network, a resource for women that highlights the successes and contributions of Black women across the globe. 
Category: HOME & ABROAD
Dami Falade based in Brazil is the Founder and CEO Instituto ÈKÓ, an online center for learning yorùbá language, history and culture for Africans in the Diaspora and around the world
According to MIPAD, all the past and present honorees will be hosted in New York City for Most Influential 100 Recognition Week 2023 (RW2023) September 29th – October 2nd following the opening of the 78th United Nations General Assembly in New York City #UNGA.
The MIPAD identifies high achievers of African descent in public and private sectors from all around the world as a progressive network of relevant actors to join together in the spirit of recognition, justice, and development. For more information, visit www.mipad.org .