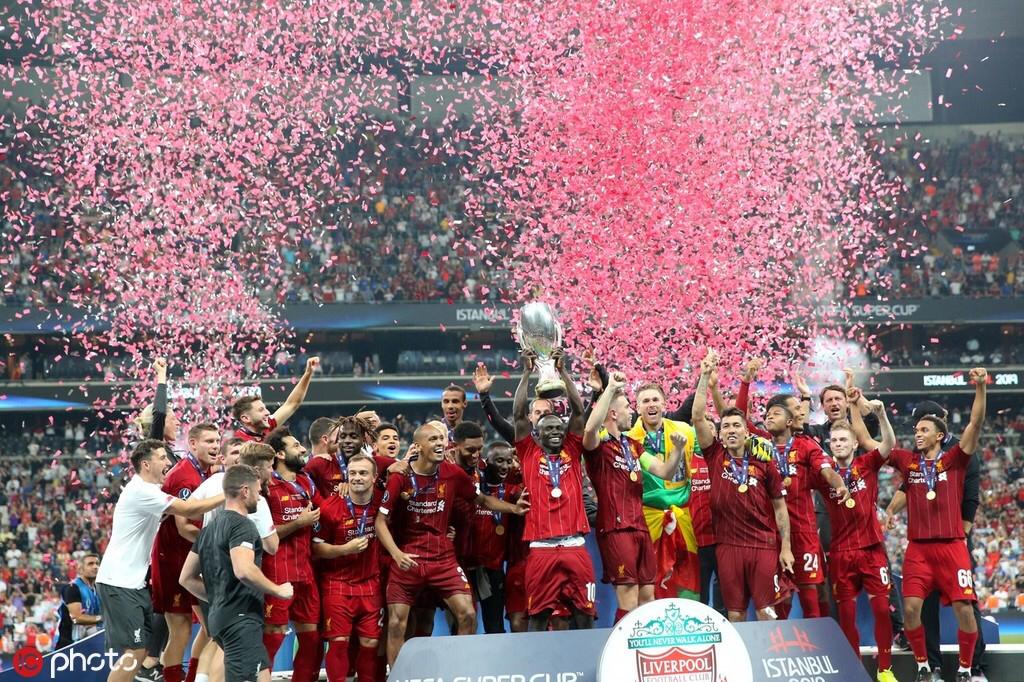 Liverpool are champions of England. After a painful 30-year wait, the worst of times and the near misses, the Merseyside club have clinched the English Premier League title with seven games to spare. Number 18 becomes 19. After winning their 18th league title in 1990, they had to wait three decades before adding the 19th to the trophy cabinet.
Manager Jurgèn Klopp and his players gathered at Formby Hall Golf Club, not far from the German's home on Merseyside, to watch Chelsea's 2-1 win over Manchester City at Stamford Bridge and erupted in celebration on the final whistle.
Only a win for City at Stamford Bridge would have allowed them to hold on to the Premier League trophy for a little longer and their two-year reign is now officially over.
This was a season for the ages and for the faithful of Liverpool Football Club. It has been an incredible year of magnificent achievement culminating tonight in capturing the Premier League title.
Skipper of the team Jordan Henderson has become the first Liverpool captain since Alan Hansen to lead his team to the championship. He's been struggling to take it all in. Here's how he expressed himself on Liverpool's official website
"It's hard to describe, to be honest, but after the final whistle it was just an amazing feeling, especially to spend it with all the lads and the staff.
To finally get over the line is a relief but also an amazing feeling. It's a unique feeling and one that I'm very proud of.
I've been so honoured to be part of this football club right from the first moment that I came and to go on the journey to be with this manager, this group of players, these fans – it's been so special."
Thousands of Liverpool supporters descended on Anfield Road on Thursday night to revel in the club's first top-flight title in three decades. While the celebrations were roundly peaceful, the social distancing guidelines in response to the coronavirus pandemic were in many cases all but ignored.