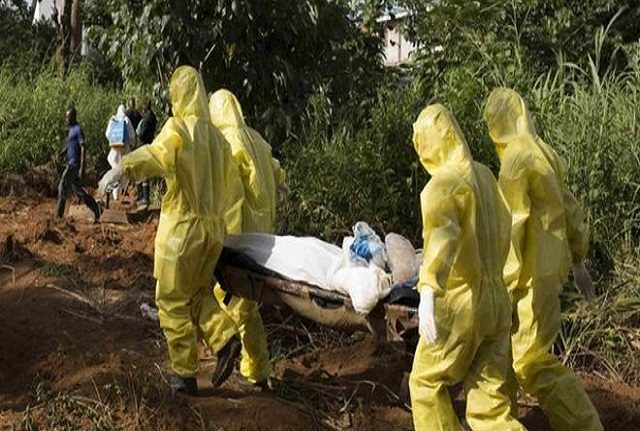 Reports from the Gombe State Government has confirmed the death of 4 Lassa fever patients out of the 53 suspected cases recorded in the state this week. Yes, we've got Christmas and holidays on the brains but remember, the first wealth is health. Not to be a party pooper, but you should be aware of this virus and take all necessary precautions while you enjoy the Christmas and New Year with loved ones.
What is Lassa Fever?
Lassa fever is a type of viral hemorrhagic fever caused by the Lassa virus. It is also known as Lassa hemorrhagic fever (LHF). Many of those infected by the virus do not develop symptoms but when symptoms do occur, they are similar to regular symptoms of sickness which include fever, weakness, headaches, vomiting, and muscle pains. The risk of death once infected is about one percent and frequently occurs within two weeks of the onset of symptoms.
Less common symptoms include bleeding from the mouth or the gastrointestinal tract. Lassa virus is transmitted to humans via contact with food or household items contaminated with rodent urine or feces.  Spread of the disease can then occur via direct contact between people. Lassa fever outbreak occurred in Nigeria in 2018 and spread to 18 states (Anambra, Bauchi, Benue, Delta, Ebonyi, Edo, Ekiti, Federal Capital Territory, Gombe, Imo, Kogi, Lagos, Nasarawa, Ondo, Osun, Plateau, Rivers, and Taraba) which records the largest outbreak of Lassa ever recorded. As of February 25, 2018, there were 1081 suspected cases and 90 reported deaths; 317 of the cases and 72 deaths were confirmed as Lassa.
According to the acting state epidemiologist for Gombe, Nuhu Bille, an outbreak of Lassa is expected between November 2018 and March 2019. The most important thing in managing the case is early detection, he says. Early detection gives a 75% chance of the victim's survival. He also said over 546 people were treated while 18 victims have died of the disease this year.
 Lassa Fever Prevention and Control
According to the World Health Organization (WHO), prevention of Lassa fever relies on promoting good "community hygiene" to discourage rodents from entering homes. Effective measures include storing grain and other foodstuffs in rodent-proof containers, disposing of garbage far from the home, maintaining clean households and keeping cats. Because Mastomys are so abundant in endemic areas, it is not possible to completely eliminate them from the environment. Family members should always be careful to avoid contact with blood and body fluids while caring for sick persons.
In health-care settings, staff should always apply standard infection prevention and control precautions when caring for patients, regardless of their presumed diagnosis. These include basic hand hygiene, respiratory hygiene, use of personal protective equipment (to block splashes or other contact with infected materials), safe injection practices and safe burial practices.
Health-care workers caring for patients with suspected or confirmed Lassa fever should apply extra infection control measures to prevent contact with the patient's blood and body fluids and contaminated surfaces or materials such as clothing and bedding. When in close contact (within 1 metre) of patients with Lassa fever, health-care workers should wear face protection (a face shield or a medical mask and goggles), a clean, non-sterile long-sleeved gown, and gloves (sterile gloves for some procedures).
Laboratory workers are also at risk. Samples taken from humans and animals for investigation of Lassa virus infection should be handled by trained staff and processed in suitably equipped laboratories under maximum biological containment conditions.
On rare occasions, travelers from areas where Lassa fever is endemic export the disease to other countries. Although malaria, typhoid fever, and many other tropical infections are much more common, the diagnosis of Lassa fever should be considered in febrile patients returning from West Africa, especially if they have had exposures in rural areas or hospitals in countries where Lassa fever is known to be endemic. Health-care workers seeing a patient suspected to have Lassa fever should immediately contact local and national experts for advice and to arrange for laboratory testing.