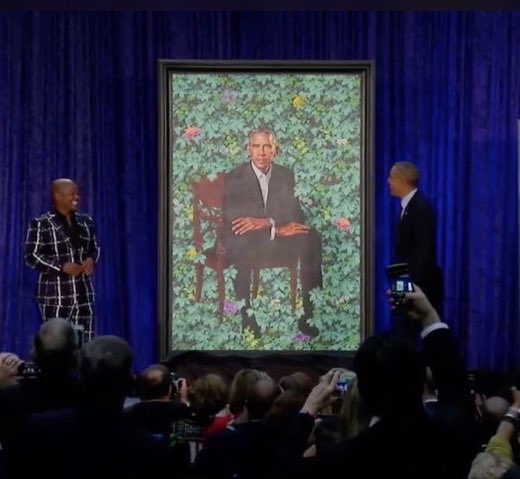 Kehinde Wiley is a Yale University-trained painter famous for his highly naturalistic paintings of African-Americans in heroic poses. The painter made history on Monday the 12th of February, when a portrait he made of former American President, Barack Obama was unveiled at Smithsonian's National Portrait Gallery, a rite of passage for most former presidents, all of whom have their portraits hanging in the museum.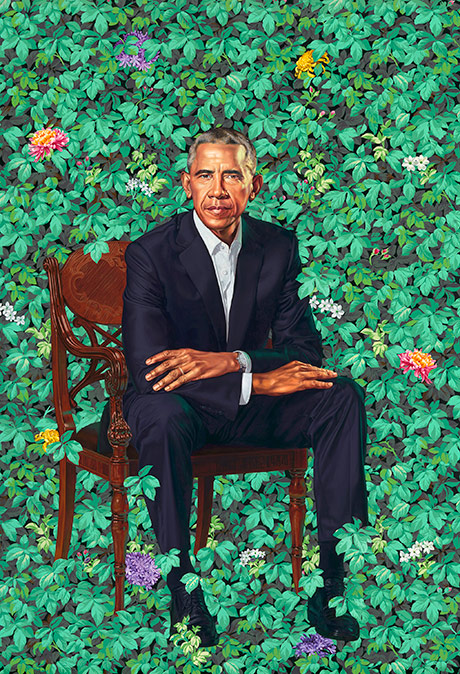 For his verdict of the painting, "How about that? That's pretty sharp,"an impressed  Obama said. He further went on to explain why he chose Wiley.
"What I was always struck by when I saw his portraits was the degree to which they challenged our ideas of power and privilege," the former POTUS said.
Obama also found that he had a personal connection to Kehinde Wiley who was born by an African American to a Nigerian father.
"What we did find was that we had certain things in common. Both of us had American mothers who raised us with extraordinary love and support. Both of us had African fathers who had been absent from our lives, and in some ways our journeys involved searching for them, and what that meant. I ended up writing about that journey and channeling it into the work that I did because I cannot paint," Obama said.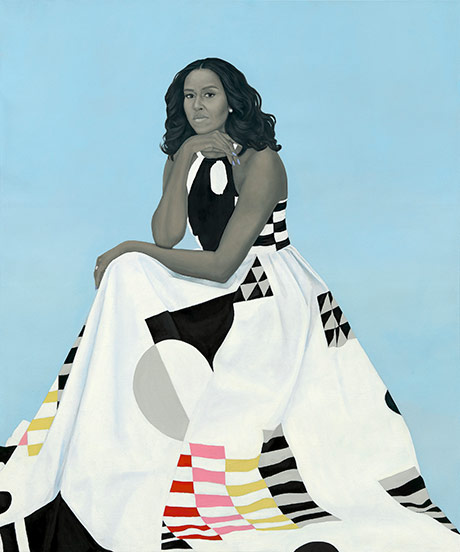 Former First Lady, Michelle Obama's portrait was also unveiled. For hers, she chose Baltimore-based artist Amy Sherald, another African-American.
Obama also thanked Sherald for capturing his wife's "grace, and beauty, and intelligence, and charm and hotness."
Aside from Sherald and Wiley being the first African-American artists to create Smithsonian-commissioned portraits of a former president and first lady, the Obamas also make history as the first black presidential spouses to be immortalized in the gallery.
It is reported that the Obamas looked at portfolios of dozens of artistes before deciding on Wiley and Sherald.
The Obama portraits will be open to public viewing at the National Portrait Gallery on Tuesday.