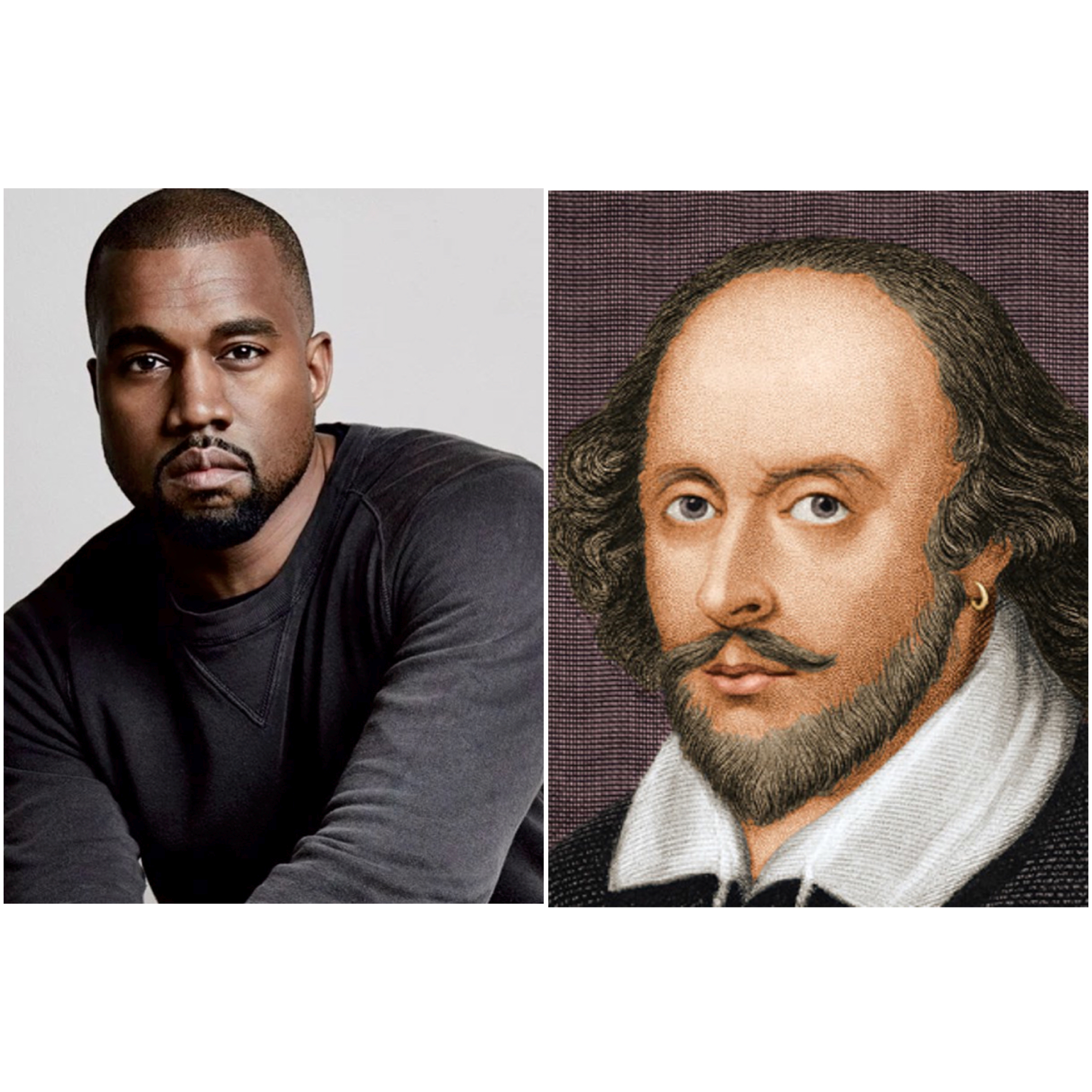 Kanye West or William Shakespeare, Who Is More Relevant? This question will be answered on the 4th of May as the Oxford Union, England  debates the topic: "This House Believes Kanye Is More Relevant Than Shakespeare".
"Today, pop culture influences far more people than the words of a long-dead playwright. But is it right to say that Shakespeare's moving soliloquies are less valuable to us than they were to contemporary audiences – do we not still grapple with the same problems of justice, mortality, and love? On the other hand, the Kanye's lyrically sophisticated raps directly speaks to a world where social media and mass production reign supreme. This debate forces us to question if we should be content to forget past cultural treasures in favour of the latest stars" The Oxford Union wrote on their Facebook page.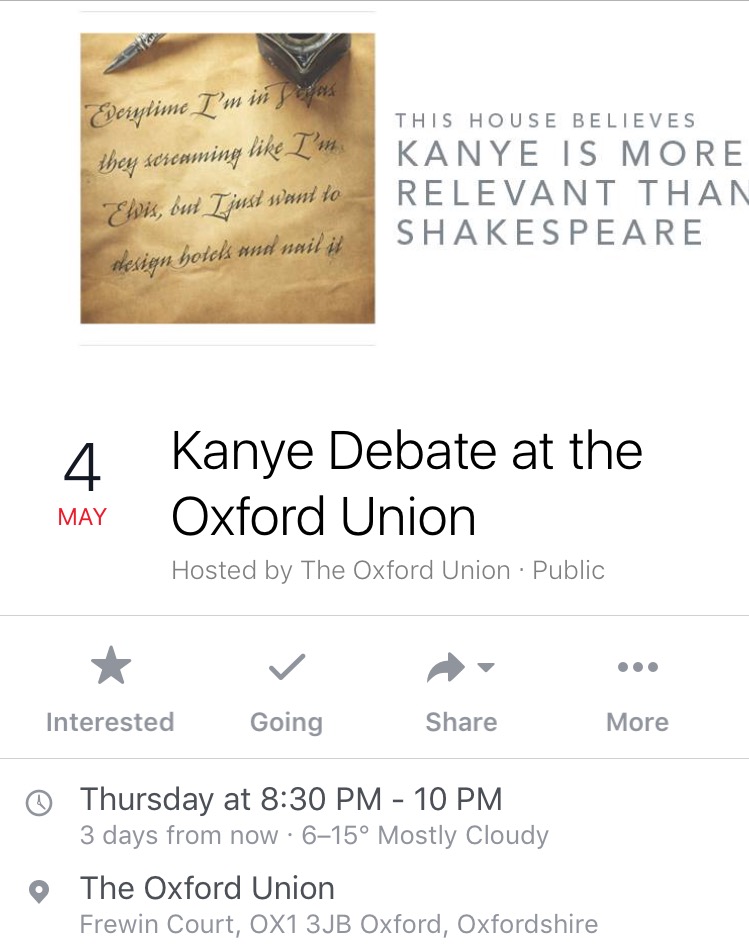 Like all debates, there will be those debating "For" and others "Against".  The Proposition will have Art critic and head of content at the Lisson Gallery, Ossian Ward; Podcast host & author, Jensen Karp and Rapper & MC, Big Narstie debating for the topic whilst the Opposition  will have LA-based hip hop reviewer, Justin Hunte; Acclaimed poet, publisher, and author, Anthony Anaxagorou and 1st Year PPE student at Jesus College, Matt Cook debating against.
who do you think will win? Join the debate at the Oxford Union page you can also ballot for a place at the debate dinner and receptions with the speakers here. However, the ballot will close at 23:59, Monday 1 May 2017.