As part of its youth sport development focus, Jayden Robinson Youth Foundation (JRYF) is organizing a secondary school football competition to unearth more talents for the beautiful game.
At its launch on September 4, 2020 in Owerri, Imo State, the non-profit organization stated that they have embarked on empowering African youths through providing opportunities essential for youth development through youth sport development and skill enhancement programmes.
Kicking off on Friday, December 11, 2020 at the Abueke Community Secondary School field, the JRYF SCHOOL FOOTY COMPETITION brings together eight secondary schools to vie for honour, glory and a chance for the young ones to begin their football journey.
Matches will be played in a two-legged knockout format between Friday, December 11 and Saturday, December 12, 2020, with aggregate winners advancing to the semifinals. Last four and final matches come up on Thursday, December 17.
COVID-19 protocols will be observed at the tournament with organizers pulling no stops in this regard. Nose masks, hand sanitizer and high fever/temperature apparatus are available alongside paramedics in conformity with NDDC regulations.
This opportunity will afford talented players be scouted into the Jayden Robinson Sports Academy (football), with two best football talents selected for football trials abroad.
There would be branded jerseys and medals for finalists, and a golden trophy for the winning school.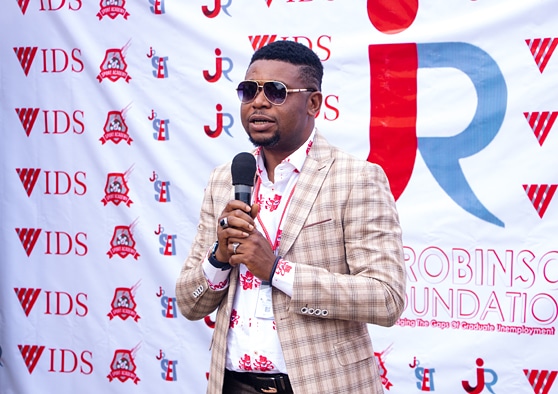 The participating schools are Abueke Community Secondary School, Uboma Community Secondary School, Amainyi Secondary School, Okata Community Secondary School, Amainyi NTA Community Secondary School, St. Agustin Secondary School, Amakohia Community Secondary School and Madonna Senior Secondary School, all drawn from Ihitte/Uboma LGA, all under Okigwe Secondary Education Zone 2.
The competition hopes to promote sports among kids for their well-being, provide sporting opportunities for them, educate them on the benefits of actively participating in sport and catch them young. JRYF founder, Jayden Chibudem Robinson, said