Nimi Akinkugbe is a lot of things rolled into one… The founder and Chief Executive Officer of Bestman Games Ltd – the African distributor of customized editions of Monopoly for 48 African countries – , Personal Finance Expert through her outfit, Money Matters With Nimi, Radio Show Host, Pianist and avid Gardener. Nimi Akinkugbe sits on the boards of several organizations and was recently appointed by the Lagos State Government as part of a 12 man economic advisory committee for the state. For International Women's Day, we caught up with the ever inspiring Nimi, who was able to create time for an interview despite her busy day.
Glazia: It's women's history month and the theme for 2017's international women's day is "Be Bold For Change." What does this mean to you?  
Nimi Akinkugbe: Last night I attended an excellent evening hosted by the British Deputy High Commissioner, who incidentally is passionate about the empowerment of women; it was to mark International Women's Day. Rather like the Pledge for Parity in 2016, we are all required to be #boldforchange, by taking pragmatic action in our capacity to accelerate gender parity. If we all commit to this, we can help the women in our sphere of influence to advance and unleash their limitless potential. We all committed to this and as you know when you write down goals it makes them more tangible.
We all wrote down our thoughts, and I wrote: NIGERIAN WOMEN MUST BE FINANCIALLY EMPOWERED. That is my continuing commitment this year and beyond, to do more to ensure that as many women as I come across, will learn something that can transform their financial lives. I truly believe that if we empower a woman we empower our families, our communities and future generations.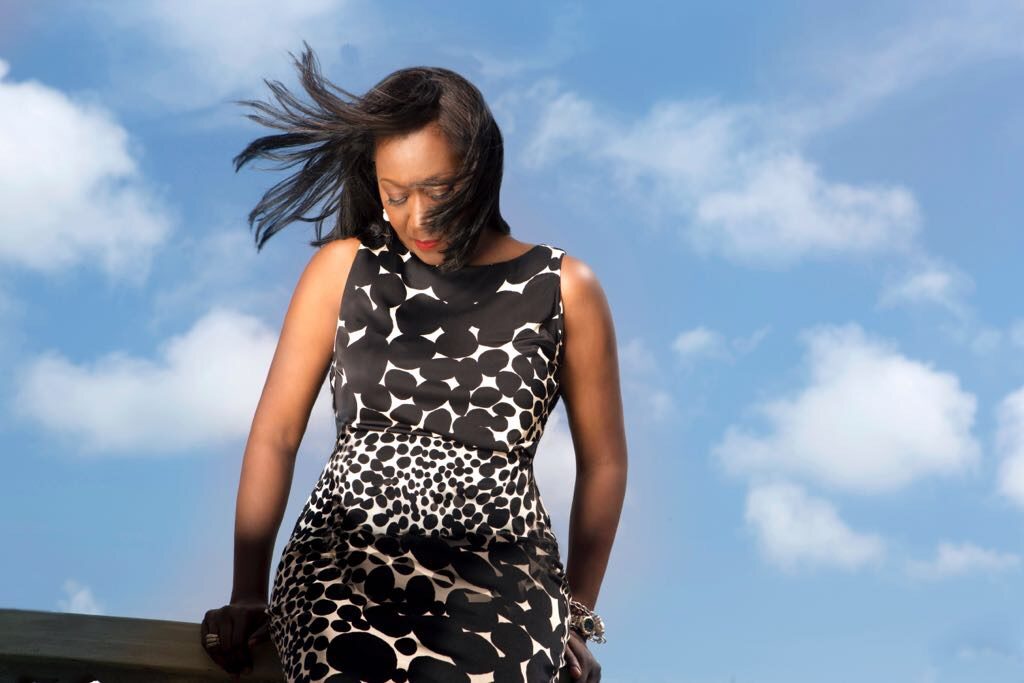 G: What is the boldest career move you've had to make till date?
N.A: The boldest career move I've made thus far, is leaving a great job as Regional Director Wealth and Investment Division at Barclays Bank to establish my own business. That regular salary can really be the proverbial "golden handcuff". It is nice to be comfortable in the knowledge that as long as you work well and hard, your salary should keep coming in every single month! But the truth is that when you have a big dream, and you are well prepared to move it from being a dream to reality, you can confidently and at the right time, seize that opportunity, and such a move will seem like the most natural thing to do in the world.
G: Why Bestman Games and not something else?
N.A: As you may know, I was a banker for 23 years. Throughout my banking career and particularly as Head, Private Banking at Stanbic IBTC and subsequently at Barclays, the subject of personal finance, wealth and asset management management has been at the forefront of my roles in and has charted my course thus far. My banking experience had direct relevance to what I am doing now, as I am still very much involved in the financial sector from a financial literacy and advocacy point of view.
I have seen how money works, both its negative and positive aspects, how it can tear families apart, and how wealth created over decades of hard work can come to nothing if not properly managed or transmitted. With this background made it such a natural next step to establish Bestman Games. I have come to realize that we can make a significant change if we are able to teach our children about money from their early years; unfortunately it is not in the school curriculum.
Bestman Games is the African distributor of customized editions of Monopoly for 48 African countries. It has been most gratifying to be able to complement the messages of personal finance through Hasbro's iconic Monopoly board game. Monopoly is much more than a board game. At its core, Monopoly carries strong lessons in money management in a fun and engaging way.
Now this experience with Monopoly has turned me into a games developer, so Bestman Games is in the process of developing our own games, both board as well as digital games, which is very exciting. If you keep building your capacity and stay focused, it is amazing where the journey can lead. I also have other interests largely recreational which I continue to nurture, which include my music world and my garden.
If you keep building your capacity and stay focused, it is amazing where the journey can lead.
G: You're currently running the series "A-Z of Entrepreneurship" on your platforms; from your experience: What are the most critical things to sort out when starting a new business?
N.A: BUSINESS PLAN – Your Business Plan is your road map. It is the best way to assess whether or not your business has a good chance at success. It should be flexible so that if the terrain changes you are able to adjust and still stay ahead.
CAPITAL  – You have no business without capital. Where is the money going to come from?  Hopefully you have some savings, as it is easier to seek support when you have some skin in the game yourself. Will you borrow from friends and family, from a bank or will you invite investors? There are also grants from government and philanthropists that you can compete for.
PEOPLE  – it is very difficult to achieve much alone. Try to build a good team as early as possible. You may be able to get some strong resources to support you on a part time or remote basis.
PUT STRUCTURES IN PLACE – Understand what regulations, licenses and taxes you will need to follow, obtain and pay for your new business. Consult with a lawyer and accountant and Human Resource executive to ensure that you are in compliance. These services can be outsourced
INVEST IN YOURSELF – Starting a new business takes guts, and boundless energy. It is important that you invest in yourself. Embark on some training as early as possible. It is one thing to have the vision and passion, but it is another to understand and strengthen your knowledge of the basic principles of running a successful business. You need to be fit, well and strong physically, mentally and spiritually.
The physical can only be achieved through a sensible diet, and regular exercise, The mental has much to do with who you spend time with. Are you in the company of cheerful, proactive, ambitious, positive people that motivate and encourage you to follow your dream? The spiritual is critical and that's to do with deepening your relationship with God.
G: What would you say is the biggest entrepreneurial lesson you've learned so far?
N.A: Stay close to the numbers. It is so easy to rely on experts and delegate key areas and that is important but as a CEO, you must ensure that you understand what is going on with the numbers. Putting structures in place has also been a huge lesson and I think working for large structured organizations has helped me in this regard.
Your people are the most important ingredient. Take the time to seek out the right people and empower them. If there is a wrong fit, be bold about exiting them promptly.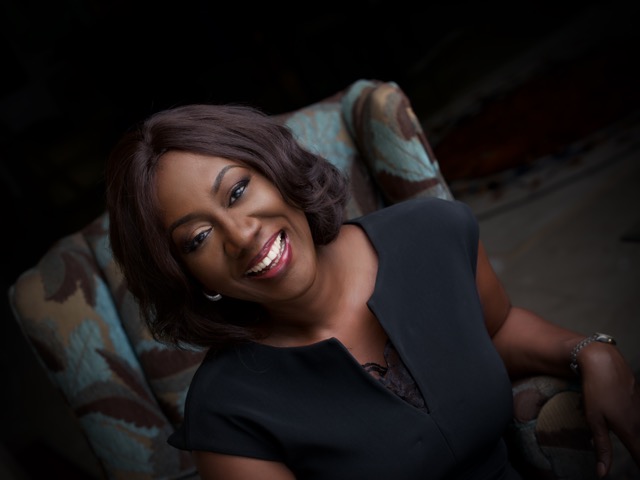 G: How can women be bold for change in their finances? What basic things should they have in place? 
N.A: Confidence comes from being prepared, and preparation comes from careful planning. Here are some ways to make you feel more confident about money matters. What are your plans? Perhaps you want to step out of paid employment to follow your dream but you are too scared, or you want to have enough stashed away for your retirement so that you can do some of the things that you had no time to do during your working years.
PAYING DOWN DEBT: This is one of the ways to build your confidence. Tackle this head on so that your money is working for you and not for someone else.
PLAN FOR RETIREMENT: Envisage that time in your life where you work only because you feel like it; what would you want to do with those 25 odd years? You certainly don't want to be totally dependent on children or broke. Indeed, retirement is being redefined everyday by those who planned for it.
BUILD A WAR CHEST: Can you survive a financial setback or disaster? If not, build that emergency fund. Reduce expenses to free up cash to give you that cushion to tide you over when unexpected events happen; they do. Automate your savings. Invest regularly no matter what, and you will be amazed as you start to see the results and benefits of diligent consistent saving and investing over time.
YOU NEED PASSIVE INCOME: Imagine being able to go to sleep with the confidence of knowing that the cheques keep rolling in from rent, dividends, royalties and so on.  Don't rely solely on your job for your income; Be creative – you can generate extra that cash. You have skills and talents and you can make the time.  Build those multiple streams of income. They give you peace of mind.
TAKE RESPONSIBILITY FOR YOUR FINANCIAL LIFE: There is something empowering about having your own money. Even if you are married and are not permitted or required to work, you can still set up a side business that lets you build savings. Every woman should have her own money.
STAY FOCUSED ON YOUR GOALS: There is a confidence and boldness that comes from focus and pursuing an objective or goal and diligently planning for and working towards it. Follow your own path, don't keep looking over your shoulder at what the Jones's are doing; they will only distract you. Be bold and tenacious about your goals, and wealth and confidence are sure to follow.
This is like a mini-manual  for financial, entrepreneurial and career success! Connect with Nimi Akinkugbe on social media @MMWithNimi and you can thank us later!
Photos:  Nimi Akinkugbe
Editor: Omawumi Ogbe