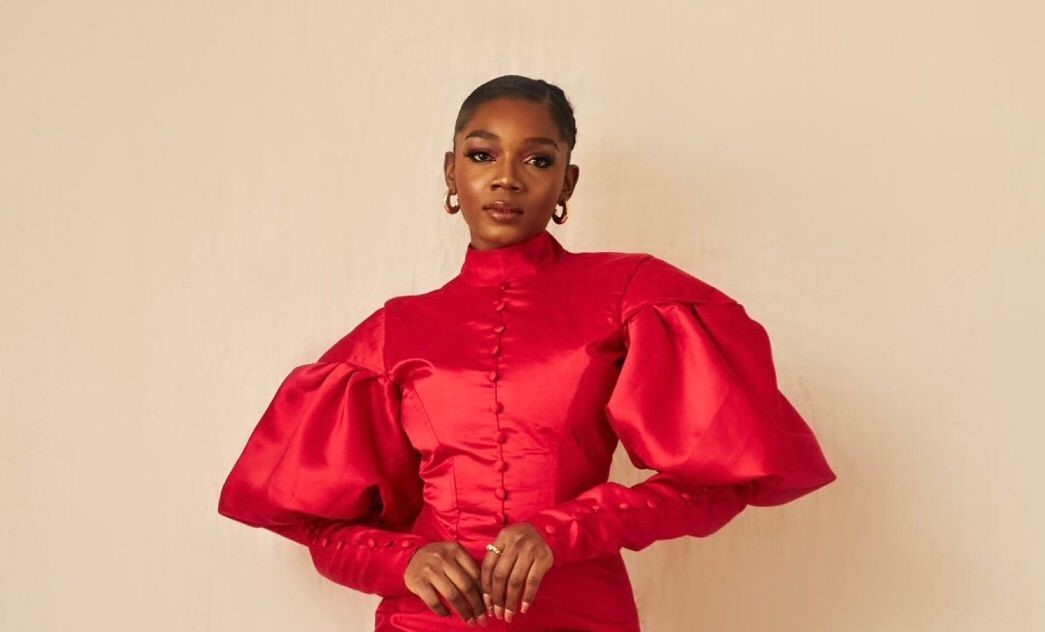 Anike Ologe
Jennifer Esan's entrepreneurial spirit emerged during her upbringing, leading her to venture into diverse business opportunities such as jewelry-making and running a cake business. However, it was her transition into the fashion industry that truly stood out. After a moment of inspiration and a name provided by her father, she fearlessly established her fashion brand.
Since then, she has revolutionized women's corporate fashion in Nigeria, emphasizing strength, elegance, and resilience. Here she tells her remarkable story to Glazia reporter, Adekunle Oluwagbenga, and spotlights the profound sentiments woven into every aspect of her brand.
"Sending you two more options," Jennifer's second response read as she provided images for the interview article. I smiled, appreciating her attention to detail, a quality that has contributed to the success of her brand. "Thank you for the opportunity to share more about myself and my brand," she began, addressing the question about her journey into the fashion industry, specifically womenswear.
Growing up in Nigeria, Jennifer's childhood was marked by entrepreneurial activities. "I started by exploring various business opportunities, such as jewelry-making and running a cake business," she recalled, explaining how she found her path into the fashion industry.
For Jennifer, family plays a very important role, especially as the name Anike Ologe was given to her by her Dad. "During this period, I decided to learn a skill so I could have something to do. I still remember the day I came back from tailoring school and my dad said, Anike!! How are you? I told him about my day and how I made a few things for myself, and he said something along the lines of, You are a real Ologe.
Anike Ologe – How it all began
With a mischievous grin, he suggested, "Imagine having a fashion brand named 'Anike Ologe'." That name stayed with me, and when I eventually launched my brand, it was the obvious choice. "Anike is my oriki, a term of endearment, while "Ologe" means "fashionista," Jennifer would later go on to explain her brand's name. In a moment of imagination, Jennifer would wish she could narrate a more compelling story: "While I wish I could attribute my success to a moment of profound inspiration". For her, the truth is that she recognized an opportunity to build a business for herself and seized it.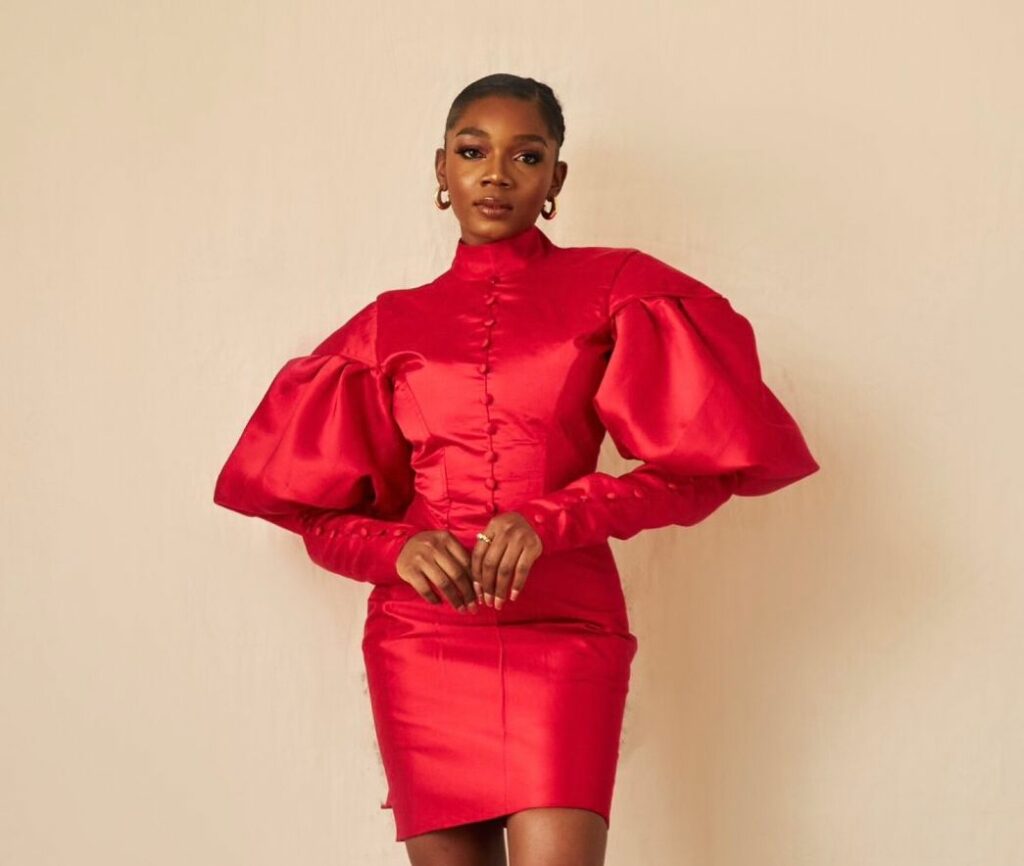 Scrolling down to Anike Ologe's first Instagram post, the debut collection in 2018 unveils the Temiloluwa blouse, marking the introduction of their new collection. In the picture, Jennifer stands with defiance and grace, embodying the confidence that would later become synonymous with her brand. Each piece she creates is deeply rooted in the inspiration she draws from women and their inner confidence. "I am my happiest and most authentic when I look good. It makes me automatically feel good.
I like to imagine how I am perceived by others and what persona or character I give off", she said. This, Jennifer says, "brings her happiness and authenticity, influencing how she perceives herself and how others perceive her". This essence is precisely what she aims to achieve with every creation from Anike Ologe.
"My clients are not merely customers…"
In July 2022, I discovered the brand through a customer named Khloe Umoh, who passionately expressed her love for Anike Ologe. Intrigued, I delved deeper, uncovering other customers who exuded the same confidence and happiness with their outfits. This genuine connection between the brand and its customers solidified my fascination and appreciation for Anike Ologe, as it continues to inspire and empower individuals through fashion.
I would later learn from Jennifer how she and her team foster this connection.
"For me, my clients are not merely customers. I strive to engage with them kindly and proactively follow up when necessary. My team and I have established a system that caters to their needs, making them our utmost priority".
In the Nigerian vendor-customer space filled daily with news of order and delivery failures, Anike Ologe "tries to embrace a genuine and human approach when dealing with them; with this, we have been able to build lasting connections."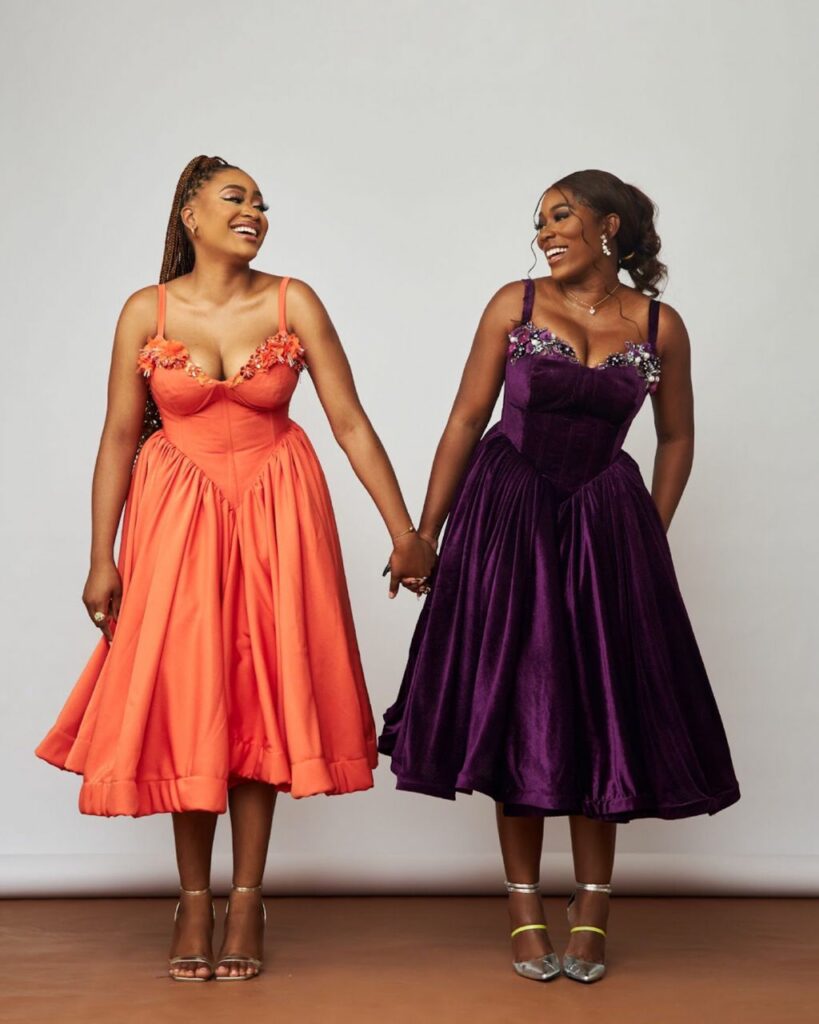 Driven by her meticulous attention to detail and constant desire to surpass herself, she launched a corporate collection via her brand, this time providing more than just inner confidence. "Our latest collection, Ise Ti Bere, aims at capturing the essence of strength, confidence, and wealth," she says. "It is inspired by women who comprehend the transformative power that clothing holds in enabling them to feel their absolute best". This collection caters to all women, recognizing the diverse nature of their experiences.
Following trends
Knowing when to follow trends and curate a captivating experience for stakeholders is a pivotal move for any fashion brand. In 2022, the number of female employees in Nigeria reached a record high of 24.1 for million, slightly below the 27.4 million male employees. Anike Ologe's Ise Ti Bere collection serves as a tribute to the remarkable strength, confidence, and unwavering self-assurance that define these women.
"It is an invitation to embrace the transformative power of fashion and an opportunity to showcase your truest and most empowered self."
Recalling moments when I witnessed women exude elegance in their professional attire, Jennifer's belief is reinforced: "Every woman is a fashionista." The collection not only celebrates the unique essence of each woman but also emphasizes her innate style and self-expression. For other fashion brands, there is this desire to change a particular part of society, or, in other words, reshape what currently exists.
What is the objective?
For Anike Ologe, the objective is different. This objective "has never been to change anything". Instead, she is actively trying to create a space where she can freely express herself through her craft. She says that her journey with Anike Ologe is different, offering insights into what drives the creative strength of her team. As for what unites them, (other fashion brands and Anike Ologe), positive feedback might be one.
"The positive reviews we receive fill me with confidence, as they affirm that we are making a meaningful impact. It is a joy to create for women who share our perspectives and values, as we aim to cater to them in the most quality way possible."
The fashion industry has evolved from seeking social validation to embracing a new era of comfort and functionality. Think about why you have a favorite pair of heels—perhaps it's because they perfectly hug your feet. For Anike Ologe, achieving this balance of functionality, comfort, and style is paramount in their new corporate fashion collections. Jennifer explains that to achieve this balance, it's important to use high-quality fabrics that offer a mix of breathability, flexibility, and ease of movement. "I also paid close attention to details that enhance functionality.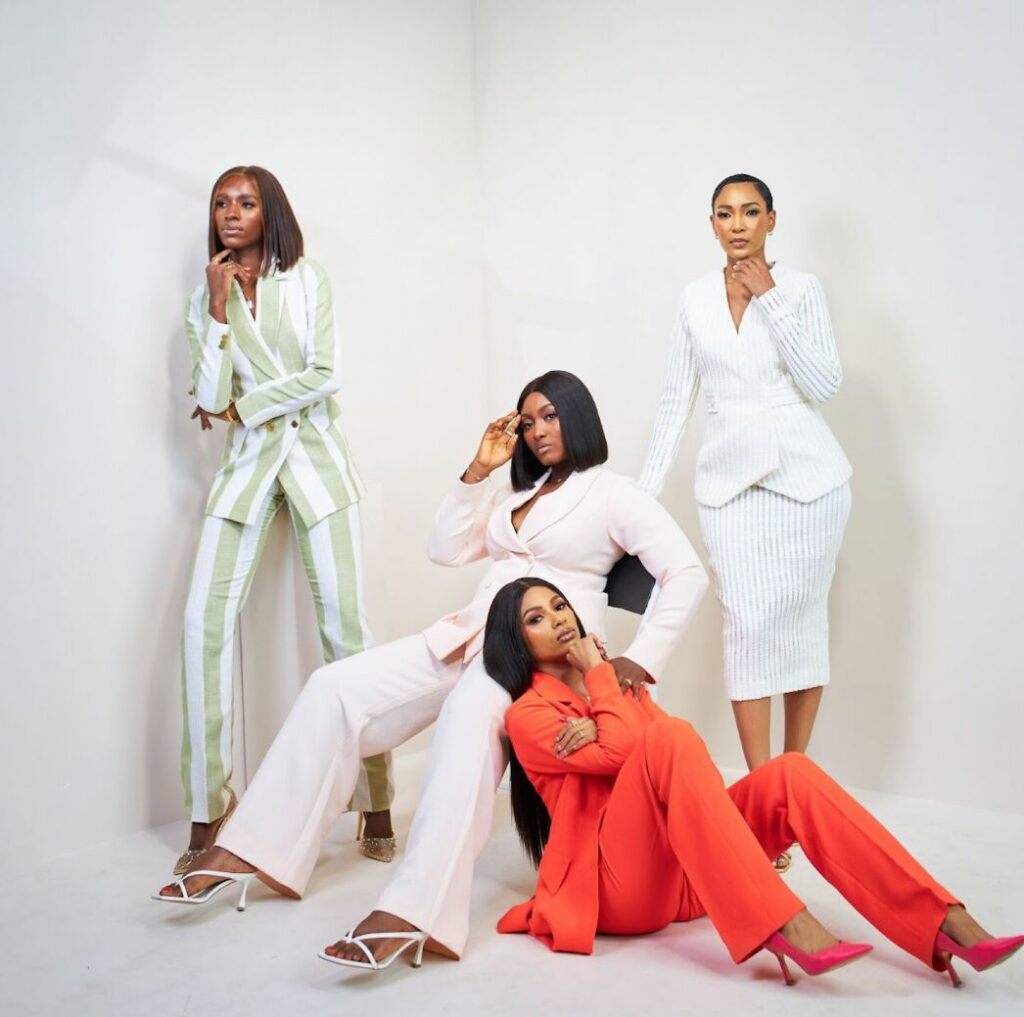 For example, incorporating functional pockets for convenience and ease allows our clients to carry essential items without compromising the overall aesthetic." Small details can be the source of discomfort in a blazer, and in response, Jennifer says, "We consider the placement of buttons, zippers, and closures to ensure they do not cause discomfort during long periods of wear. In doing this, our commitment to style remains unwavering. We try to carefully curate contemporary designs that exude sophistication and professionalism, incorporating modern trends and timeless elements."
Colours and patterns
"Our colour palettes and patterns are also chosen to strike a balance between versatility and on-trend fashion, enabling our clients to express their style while adhering to corporate dress codes. This allows us to evolve our corporate fashion collections (and other collections) to meet the ever-changing needs and expectations of our community. Generally, we firmly believe that one should not have to compromise on comfort and functionality to maintain a professional and fashionable appearance."
Rooted in her Yoruba heritage, Jennifer's strong connection to tradition is evident in the names of all her brand collections. Reflecting on her upbringing, she acknowledges its profound impact.
"My upbringing has played a significant role in keeping me grounded and connected to my heritage. My mother has been instrumental in nurturing my cultural identity."
"She instilled in me the importance of embracing my heritage as a Yoruba woman and always remembering where I came from", she added.
Naming collections
In the realm of media and fashion especially in a dynamic landscape like Nigeria, critics may question the names given to collections by their favorite brands and express concerns about their price tags. However, for Jennifer Ologe, these names are not mere whims, but rather an authentic reflection of the sentiments deeply ingrained in every aspect of her brand.
"Anike Ologe, where the name itself holds significant meaning." 'Anike' is my oriki, a term of endearment, while 'Ologe' means 'fashionista',
she explains. Jennifer is adamant that these names were chosen purposefully to embody her brand's essence and maintain a consistent presence. By staying true to their origins, they infuse an edgy vibe while remaining grounded in their roots.
Cultural heritage
For someone that has a brand like Anike Ologe, trying to strike a balance between infusing cultural influences and modern trends in womenswear designs is very important yet challenging. One aspect that Jennifer Ologe has consistently infused into her creations is the celebration of cultural heritage, serving as a reminder for her customers. "Each garment is thoughtfully named after Nigerian women no matter the tribe, whether in Nigeria or abroad, who bear cultural and traditional names,"
she said reflecting on the deep significance of these names and their connection with friends, family, and even distant relatives.
This, she says is widely accepted across women's fashion spaces. "We have also received positive remarks about the quality of our products, which brings us great satisfaction" she goes on to say. "One of the highlights was when my friend Khloe, a trendsetter in her own right, coined the phrase "If it's important, wear Anike Ologe." Such recognition from someone as influential as Khloe fills me with an overwhelming sense of joy and deep humility. Witnessing others echo the same sentiment and wholeheartedly embrace Anike Ologe, for Jennifer is a truly remarkable experience.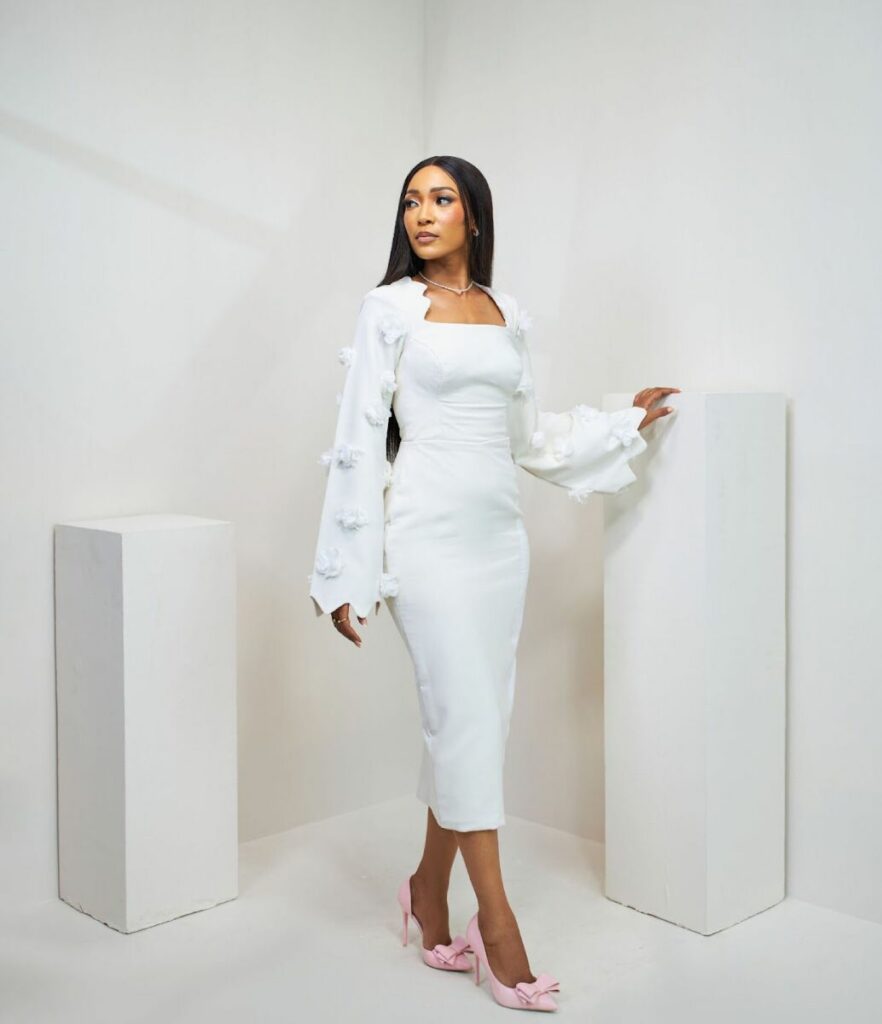 Acceptance
This acceptance has gone further beyond the brand's tangible aspects to allow Nigerian women to express their unique personalities and embrace their personalities. Like other fashion brands, Anike Ologe receives feedback emphasizing the impacts of its brand on its customers' styles. Unlike other brands, Anike Ologe's garments strike a balance that helps women feel authentic, confident, and comfortable in their skin.
"If you have a preferred timeline for when you would like me to respond to the questions, please let me know. I will make every effort to provide my answers promptly" – she had earlier said in her response to the invitation to interview. This for her, is a form of consideration, which is a fundamental principle she deeply believes in. "It echoes throughout my brand as I constantly put myself in the shoes of my clients. I know how I would want to be received and how I would love to be spoken to when I'm ordering from a brand.
This is the yardstick I use to judge. As opposed to what you will see or experience with some Nigerian brands, customer experience she says "is very important to me." The "About" section of the brand's website talks of a brand inspired by women who hold space, know their worth and own it. This is not just content or a mere write-up for Jennifer rather it is how she has been able to forge meaningful connections and deliver an experience that resonates with her clients. "Each person who discovers my brand not only believes in the products but also places their trust in me. I cherish this trust and do not take it for granted."
Fashion trends
Just as sustainability and DIY have become fashion trends, inclusivity, and diversity have also gained prominence. However, for Anike Ologe, inclusivity is not just a passing trend or an afterthought; it is an intrinsic part of their brand philosophy. "It is an integral part of our vision to create products that truly cater to all women. We are dedicated to ensuring that every client, regardless of their body type or size, feels valued, embraced, and satisfied with their purchases," says the brand's founder. To achieve this vision, Anike Ologe goes the extra mile to cater to diverse body types and sizes.
They offer multiple options, including a general size chart and a made-to-measurement service. This dedication to inclusivity ensures that every client, regardless of their unique features, finds a perfect fit and feels truly represented in the brand's creations.
For Anike Ologe, embracing diversity is not just a choice; it's a foundational principle that permeates every aspect of their fashion journey. "We have also tried to involve our customers in the design process through surveys and feedback sessions. This enables us to understand their needs, preferences, and challenges when it comes to finding well-fitting clothing. By incorporating their input, we create designs that are very inclusive and portray their specific requirements."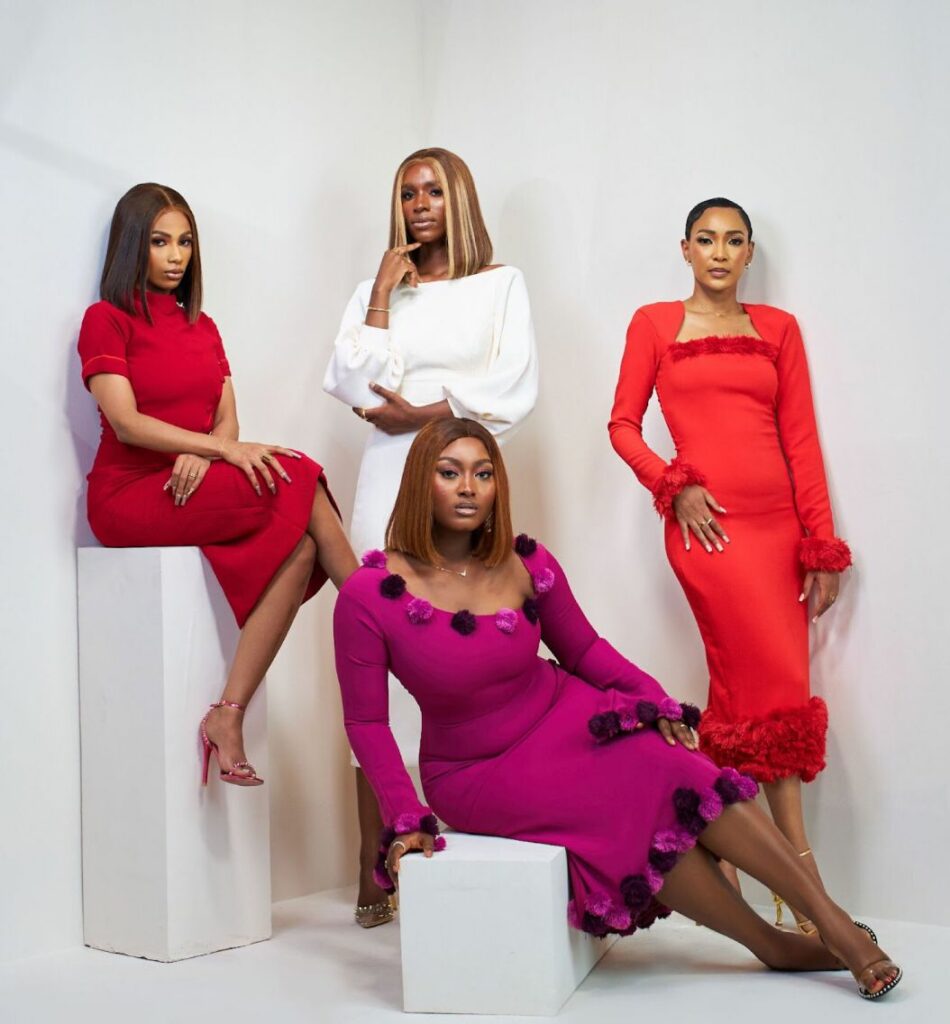 Challenges
It sounds perfect and amazing when you walk into a presentation and tell esteemed fashion audiences about your brand's approach to inclusivity and confidence, but this does not come without its challenges. For Jennifer, this challenge was finding the right balance between individuality and corporate dress codes. Although she says it's not much of a challenge, it is still a major consideration.
"These codes often prioritize conformity over personal style, making it difficult to express uniqueness within professional guidelines."
To tackle this challenge, the brand has meticulously designed pieces that highlight individuality while remaining aligned with workplace expectations. "However, it's important to note that our goal at Anike Ologe is not to disrupt or alter existing norms. Instead, my team and I aim to carve out a space for our brand to thrive and connect with our community, allowing our tribe to discover and embrace our vision," she explains further.
Reflections
Reflecting on the brand's journey, Jennifer agrees the aspirations at Anike Ologe are ambitious and far-reaching.
"I am committed to creating designs that resonate with me personally, not only within the realm of corporate fashion but across various other areas as well."

Jennifer Esan
On how she plans to continue revolutionizing the industry, she says the goal is to build Anike Ologe as a thriving community of inspiring women.
Not failing to mention the significance of her team in the brand's growth, she shares how they seek to foster a tribe united by a shared message and purpose of self-improvement, growth, and of course fashion. "Together, we envision a future where women uplift and empower one another on a journey towards personal, collective fulfillment through fashion/style. Anike Ologe would be the alma mata so to speak."
Sustainability and most recently, AI and digital technologies have become popular topics in the fashion space, and Jennifer once again reminds me of this. Embracing the advancements of technology, we aim to improve the customer experience and stay at the forefront of industry trends. "Sustainability is a top priority for us, as we strive to make a positive impact, we also want to ensure that our pieces are being worn 10 or even 20 years after they have been ordered. This is a big goal."