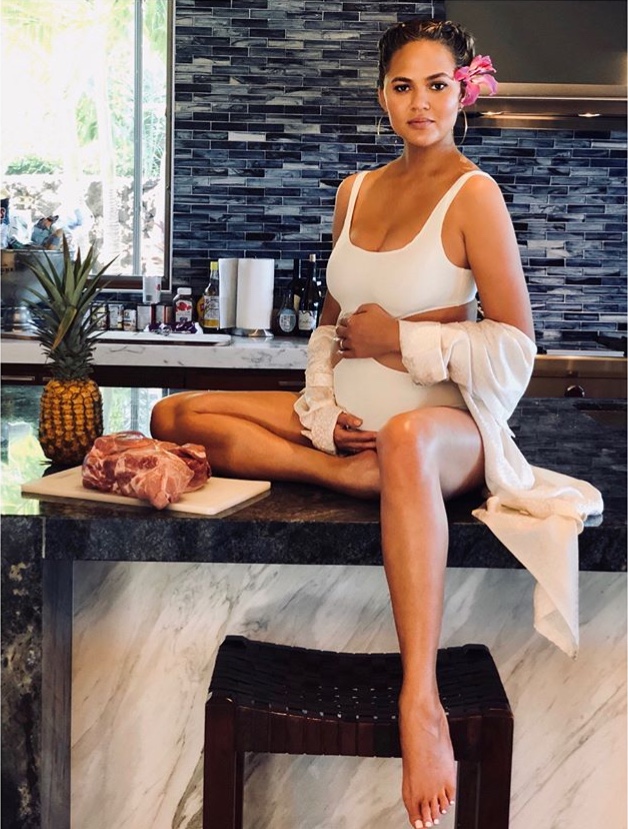 Chrissy Teigen announced her second pregnancy on Instagram a few weeks back with a very cute video featuring daughter, Luna. And since then, she had done a great job of concealing her baby bump until Saturday when she shared a cute photo of her in Hawaii cradling the bump.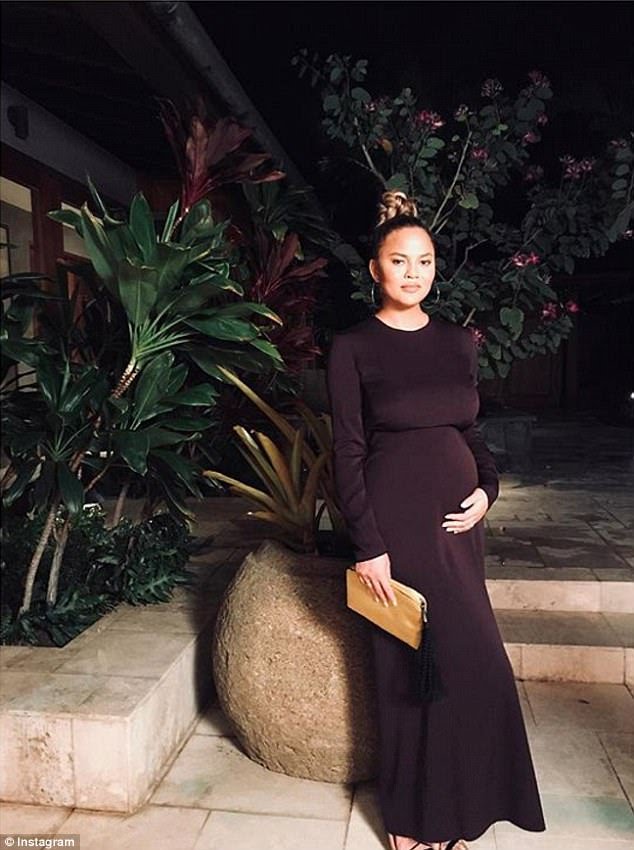 And on Sunday, she shared a couple new photos featuring her cute baby bump in a sexy white cut-out one piece, some food items and husband, John Legend.
Only Chrissy Teigen will make a photo with pineapple and pork meat look sexy and dreamy.‬ If we learned anything from Chrissy's pregnancy with Luna, it's that the model, TV host and author has great pregnancy style… we're excited to  go on the rest of the months stylishly bumping with her.
Photo credit: Mike Rosenthal