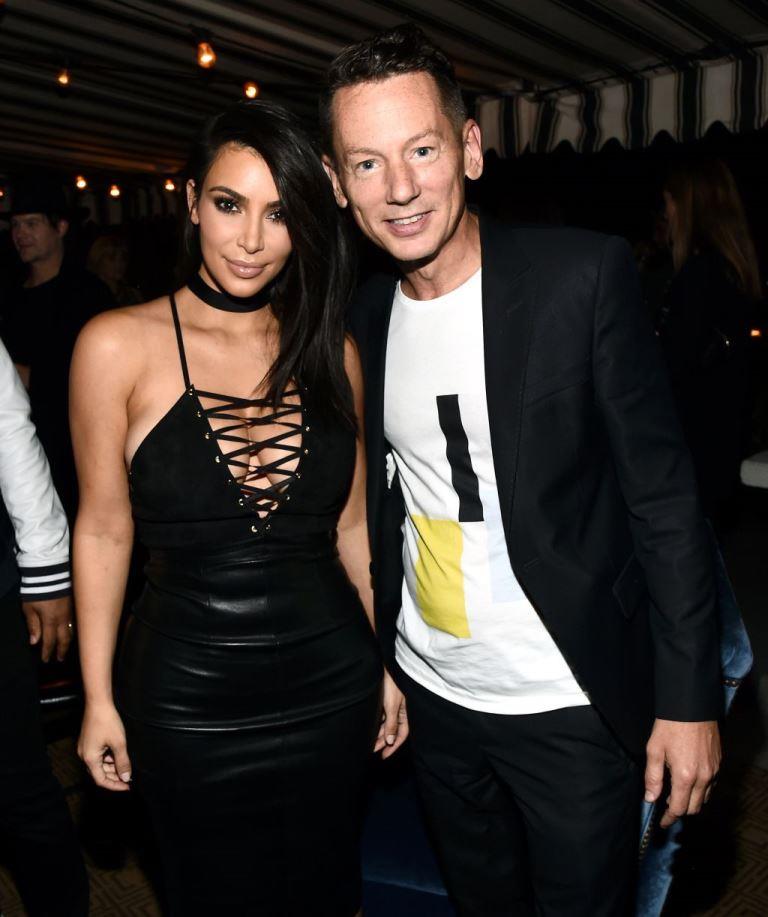 Kim Kardashian with her now famous cover image, shot by Mert Alas and Marcus Piggott  
Unless you live in Mars, you would have seen Kim Kardashian-West's racy cover for GQ's 10th annual "Love, Sex & Madness" issue. The magazine hosted Kim Kardashian and her friends to a cocktail party in Los Angeles on Tuesday. 
When asked about the success of Kardashian's cover, GQ's Editor in Chief, Jim Nelson replied that he didn't know yet. He however added  "I do know this — it already broke the Internet. We'll have had the highest month of traffic ever. We broke one record the first day. We broke another record the second day. The third day, we thought it might slow down and so we pulled back a little bit on tech support and our site actually broke for like 20 minutes…which is not something you want to have happen, trust me, but it literally broke the Internet, so we're thrilled about that." Nelson further revealed that they "encouraged engagement" by rolling out one photo at a time on their web site in order to create "a sense of drama about it."
Kim Kardashian sure has a reputation for breaking the Internet. Here are some photos from the fancy do with guests including Kim's friends and family such as Kourtney Kardashian, Kris Jenner, John Legend & Chrissy Teigen,  Kevin Hart, Russell Simmons and more.
Kris Jenner and Chrissy Teigen hug it out 
Kim Kardashian and Russell Simmons 
Must have been so much fun
What's so Funny? Kourtney Kardashian, Chrissy Teigen, John Legend and Kris Jenner share a laugh 
Kim Kardashian and Chrissy Teigen 
Larsa Pippen, as well as Patrick Schwarzenegger, Ashley Benson, Skyler Samuels, Julian Morris, Omarion,Christina Milian and Karrueche Tran. 
Chrissy Teigen, Caroline D'amore, Kim Kardashian, Larsa Pippen and Carla DiBello
Patrick Schwarzenegger and Kourtney Kardashian 
Christina Milian and Karrueche Tran
Kevin Hart chats with Russell Simmons 
Omarion takes a walk on the hallway with all the sexy images from Kim Kardashians shoot 
Photo Credit: GQ and Women's Wear Daily (WWD)