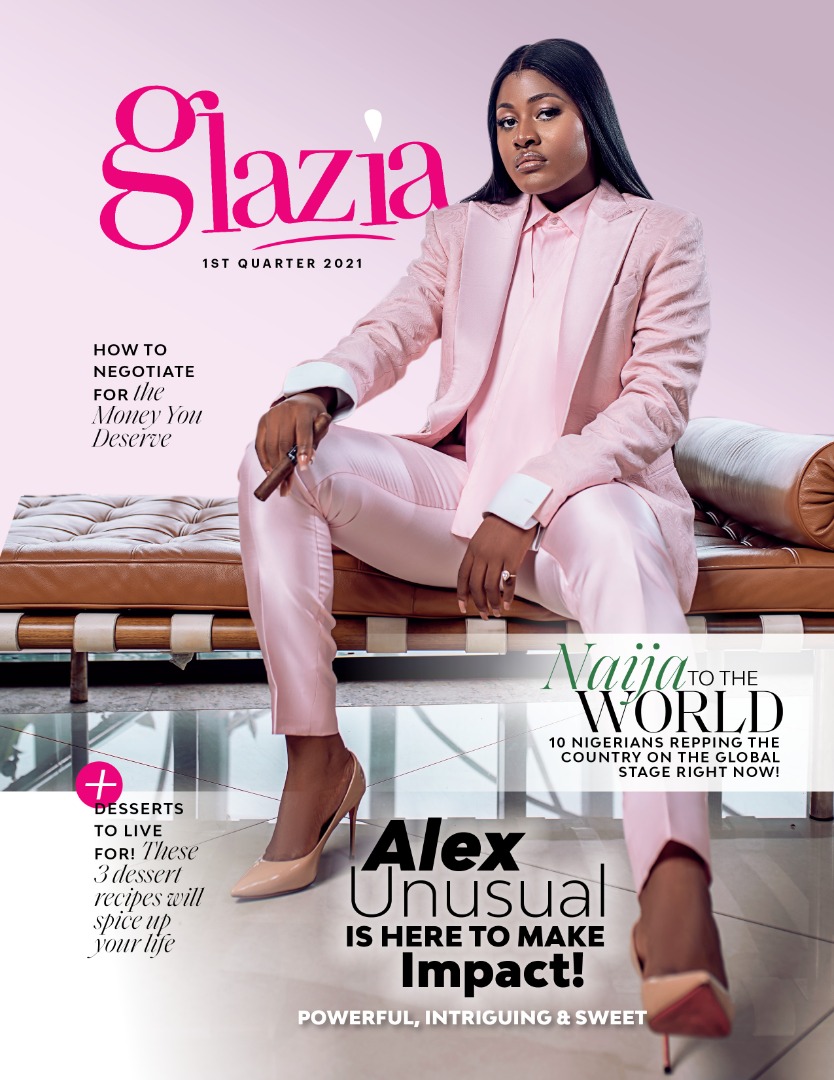 Our first magazine for the year 2021 launches across digital platforms from Wednesday, the 31st of March, 2021. Seeing as March is celebrated globally as Women's History Month, it seemed just right for this issue to be themed Womanhood, celebrating the versatility of the woman.
To convey the essence of this special issue, filmmaker, model and lifestyle influencer, Alex Asogwa, popularly known as Alex Unusual, flawlessly takes over the cover in a pink men's suit by Nigerian fashion brand, ATAFO, personally fitted by creative director and fashion guru, Mai Atafo.
"This is my first magazine cover in a while so it was good to experience the entire process of creating a cover again. It was also a bonus that from glam to photography, styling and more, everyone on set was nice. Glazia is a professional, classy and very organized magazine and I am excited to be a part of this landmark issue." said Alex Unusual on the significance of starring on the cover of Glazia's first quarter issue.
Our first article will have Nigerians beaming with pride as it spotlights 10 groundbreaking feats by Nigerians between January and March, 2021.
Next, get ready to develop one of the most important soft skills needed to thrive in today's business landscape as lead partner of Detail Commercial Solicitors, Ayuli Jemide shares great insights on utilizing the power of negotiation for whatever you want.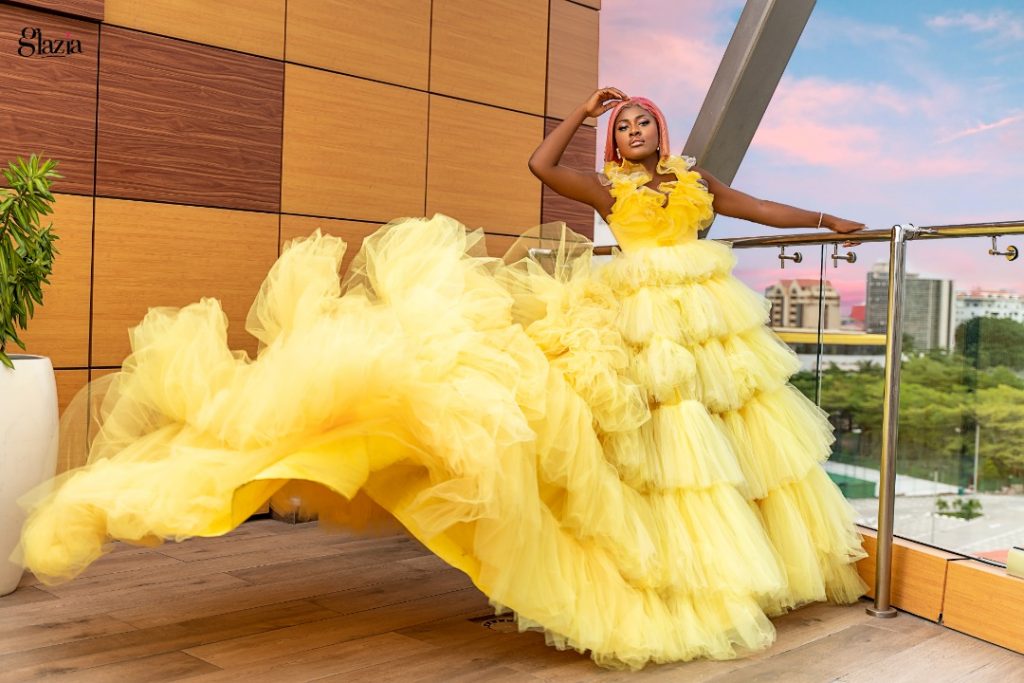 You'd also love Soul Spice the Sex Goddess' feisty piece on "The Woman and Her Sexuality" encouraging sexual liberation among African women.
Tobi Olanihun, the CEO of corporate & lifestyle experiential event agency, WOW! Connect, reveals event planning innovations in the covid-19 era. The beauty segment is worth archiving with two fresh articles and tips you would thank us for.
Get into the kitchen cooking up something yummy as we share some secret recipes you will never see anywhere else! We also had a fun and exciting entertainment interview with a rising Nigerian artist who calls his genre of music AfroGENIUS. Fresh right? Get the scoop when you download the magazine below. One of our favourites is the fashion segment – compiling 20 of "the best of the best" dressed stars from January till March. Find out which of your faves made the list and see all they were wearing.
Get the magazine here.
Thanks to months of planning and mapping out strategies, weeks of compiling specific content, a full day of an adventurous photoshoot and a dedicated creative team (hands on, the best!); the latest magazine is finally here and it's yours to have and to hold!
Take a look here.
Cover Details
Creative direction – Omawumi Ogbe
Cover Outfit – ATAFO (@atafo.official)
Hair – Leevenchy Hair; Styled by Ceezy Styling
Makeup – Bimpe Onakoya for Maybelline
New York | Nigeria Photography – Praise The Photographer
Styling – FloStyling
Cigar – Aireyys
Location – White Orchid Hotel; EbonyLife Place Victoria Island, Lagos.
Read the cover story HERE.