In Nigeria, motherhood is deemed rather different than other parts of the world. Likewise, in many households, mothers are often praised for the upbringing of a child. This practice could be attributed to the fact that they birth and form the first bonds with their children. More often than not, these bonds happen naturally.
However, mother-child bonding involves quite a lot. First, a cementing of the relationship between a child and its mother is constantly required. Second, trust is built steadily between them. Also, motherly affection goes a long way in determining how a child turns out.
Although bonds between mothers and children may appear normal outwardly, there are several inward works that are put into making it a success. These inward works can be quite challenging as well as exciting to mothers.
How do we know the intricacies of these efforts and their effect on motherhood?
A chat with Kemi Sotande, a millenial mother of one, sheds more light on this.
Kemi, whose typical weekday varies from fun to stressful, works a 9-5 job and has an 18 months old son.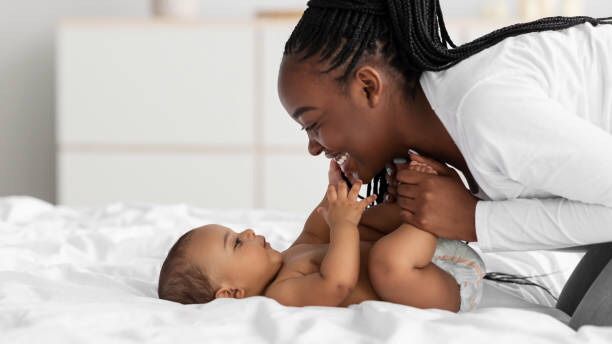 For her, motherhood has been fairly balanced. Choosing to bond with her son depends majorly on a variety of reasons. She says, " sometimes I feel like being alone – I think of the possibility of him staying in school overnight. But there are also times I try to bribe him to not play with the neighbours so I can bond with him more. So really there's been a balance. However I don't think I ever had the mom guilt (feeling sad I have to leave him for work). I only feel for him when I think of the stress he's been put through especially on mornings he feels reluctant to get up from the bed. Nonetheless, I love my son dearly."
Motherhood in Workplace: How is it received?
One way workplaces show their support for mothers is through maternity leave. Maternity leave is a leave given to mothers immediately after birth, to care for their newborn. These maternity leave varies according to the organizations. Three months, four months, six months, and so on.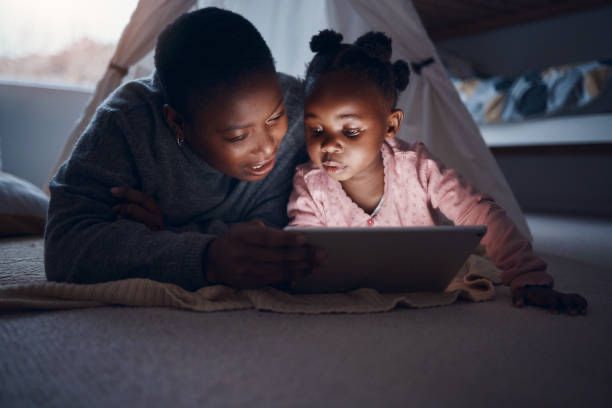 Although Kemi was unemployed at the time of birth, she believes maternity leave is essential. She adds, "motherhood really takes a toll on you. If it can be extended beyond three months sef, it'd be highly appreciated."
The Diary of a Naija Girl page on Instagram asked Nigerian human resource managers why women aren't given annual maternity leave like it is done in some other countries and here are some responses the post evoked.
Motherhood Now vs Motherhood Then
The concept of raising children in Nigeria under strictness seems to be slowly discarded. Also, mothers now include their children on social media to build certain lifestyles, and make efforts to do better than their own mothers. To this, Kemi asserts, "Now, we're more aware. We understand that though they may be little, they have a mind of their own and flogging/shouting is not the solution at all times. As little as my son is and funny as it may sound, we negotiate. Also, now, there are more resources available to make to the journey less burdensome eg. Nannies, domestic helps, daycare etc
On social media inclusion, I'm open to it. It's just that the need to apply caution is highly recommended because they have a solid retentive memory."
What is the advice for Up-and-coming mothers?
Kemi believes there are no rules to it. "Wing it as it comes and however is best for all parties involved. Don't go by 'this is how mom A does it' and if I don't, I'm viewed as a bad mother.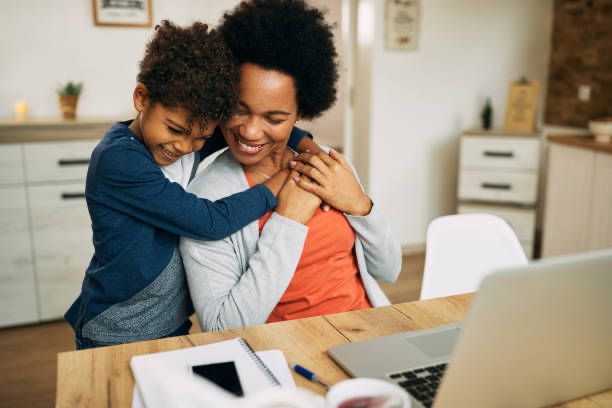 "If having your child close to you keeps you sane, do so. However, if having your child away for sometime protects your mental health, do so.
"If you're a stay at home mom and can afford to enroll your child at a daycare so as to have your personal time, I'd advise you do so. Make judicious use of all resources available to make the journey easier because motherhood takes a lot and can be overwhelming."
Article written by Sola Tales.