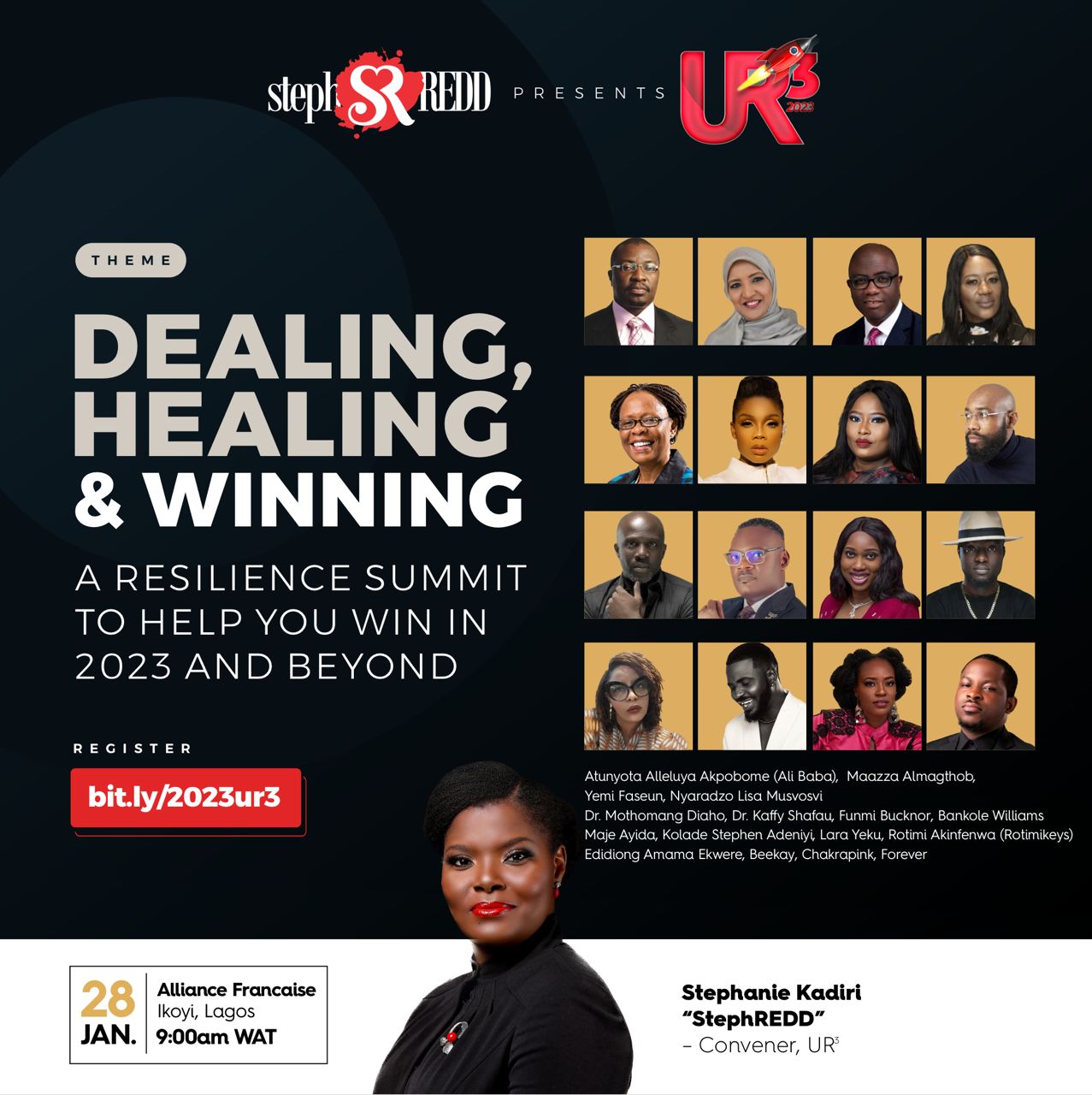 Stephanie Kadiri, "StephREDD" – certified self-reengineering & communication Coach and CEO of Stephredd Solutions has announced the 2023 edition of her Unveil, Review, Redefine & Relaunch (UR³) Summit. Billed for Saturday the 28th of January by 9 am WAT, the summit will hold at the Alliance Française de Lagos / Mike Adenuga Centre in Ikoyi, Lagos. Read on to know more about the UR3 Resilience Summit.
UR3 Resilience Summit – Theme
In its fourth edition, the annual one-day resilience summit will explore the theme "Dealing, Healing, & Winning". Providing strategies for preserving psychological, emotional and physical well-being to promote overall work and life effectiveness.
Career professionals, entrepreneurs, and the general public can register to attend the hybrid event HERE.
UR3 Resilience Summit speaker lineup
This year's summit features an impressive lineup of indigenous and international speakers who have achieved great success in their respective fields. The keynote address will be delivered by the founder and CEO of Alibaba Hicuppuray3rd, Alibaba Akpobome; while other notable speakers include: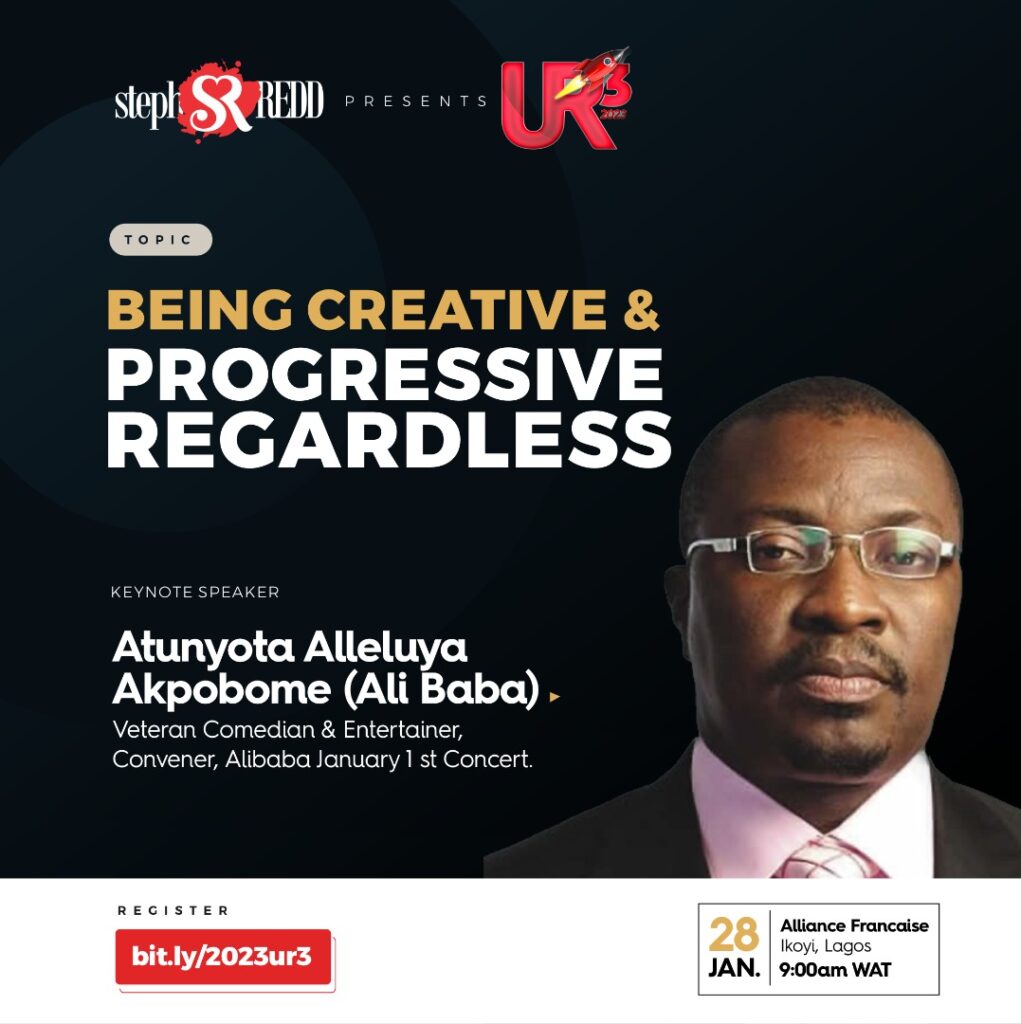 Maazza Almagthob, an Abu Dhabi-based ICF Certified Coach
Bankole Williams, a Master NLP Practitioner, Management Consultant, and Founder of Live Your Dreams Africa Foundation
Nyaradzo Lisa Musvosvi, MD and Founder of Dubai's leading recruitment company, LoNMG Executive Search and Consulting LLC
Maje Ayida, Wellness Coach and CEO at Eden Lifestyle
Yemi Faseun, Chief Talent Officer at YF Talent Partners
Dr Kaffy Shafau, Dance & Wellness Coach at Kaffy Kreative Agency
Rotimi Akinfenwa "Rotimikeys", Music Producer & CEO, SonG23 Productions
Omolara Yeku, Global HR Leader & Design Thinking Expert
Edidiong Amama Ekwere, Geoscientist & Visual Artist.
"For 2023, sharing actionable tips on how to deal with stress, heal from past hurts and trauma, and be positioned to win in every aspect of life is core to the UR³ mission. We are excited to welcome attendees to this year's edition and equip them with the tools they need to thrive this year and beyond," said StephREDD, convener of the UR³ summit.
She shared that the increase in cases of mental health challenges and a dip in productivity among Nigerians informed the theme for the 2023 summit.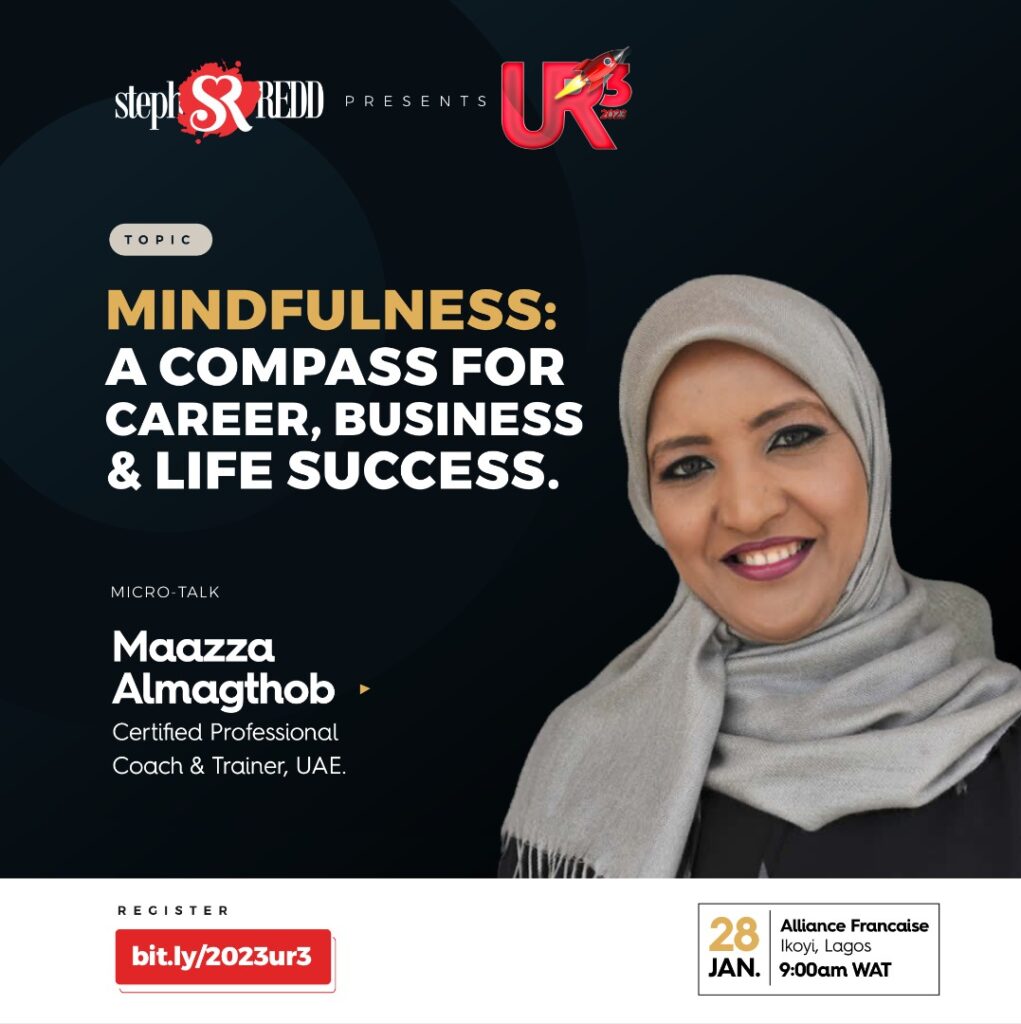 "UR³ is poised to provide psychosocial support to members of society and equip them with strategies that enable them to be creative, resilient, and persistent in the face of life's difficulties," she added.
What you should expect
Through a powerful keynote chat, panel sessions, and fireside chats, these speakers will take turns to explore various topics around the 2023 theme, including:
Being Creative & Progressive Regardless
Mindfulness: A Compass for Career, Business & Life Success.
Mind, Body, and Business: The Art of Progressive Reintegration
Dealing Through Phases of Healing to Thrive
How to Stay Resilient with A Winning Mind & Body
The Winning Pathways of Art & Sound Therapy
Finding & Preserving Resilience as a Career Professional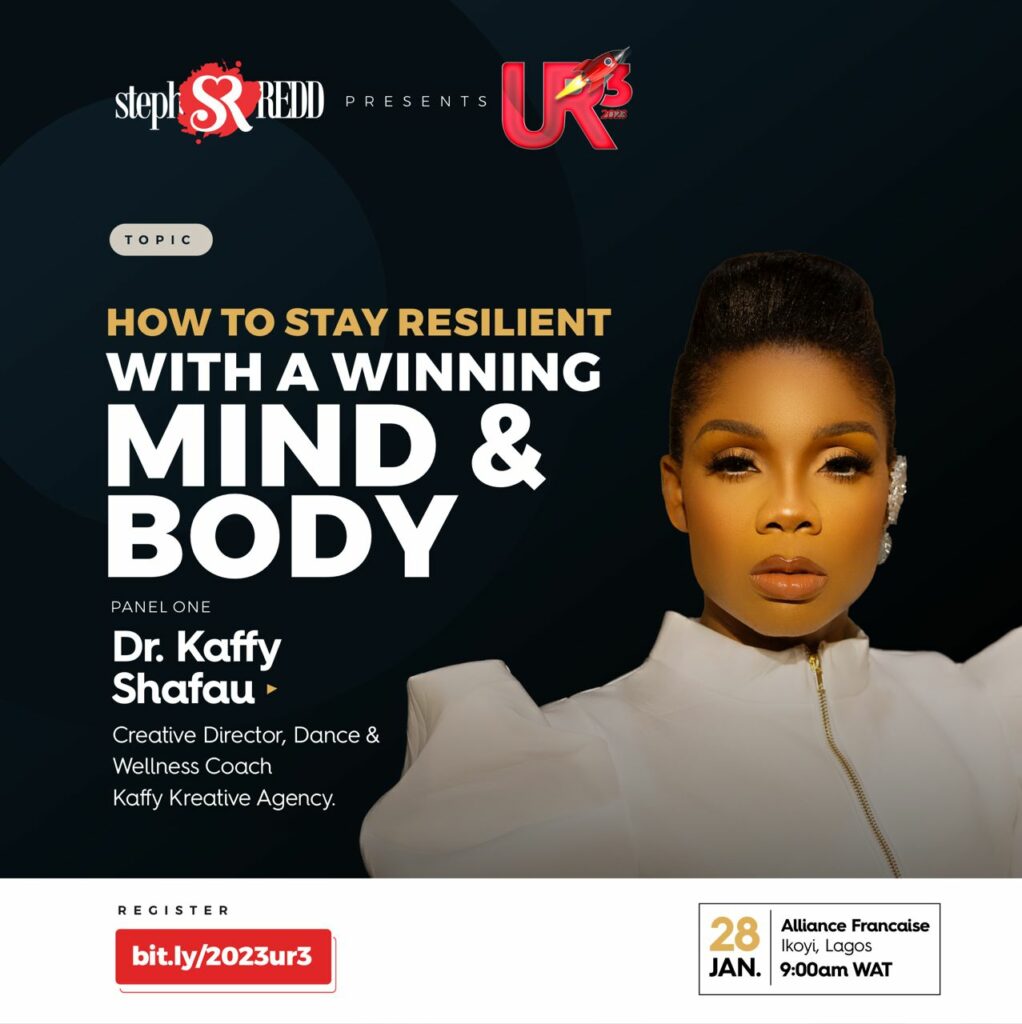 The UR³ summit will also include entertainment and networking, panel sessions, and free 1-on-1 coaching/therapy sessions for all participants.
See more about the summit at HERE and follow UR³ Conference on Instagram for updates.