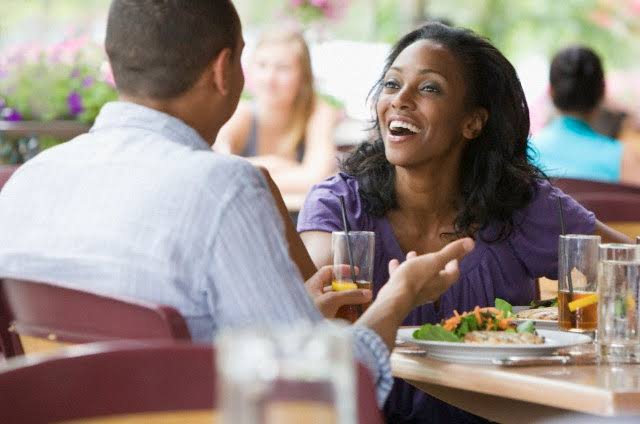 First dates are a really huge deal. Love – and lust, let's be honest – there is an ever-flourishing sensation in the city of Lagos. Therefore, it is important to make the best impression. Many people feel that date locations should be tailored according to the taste of the person being taken. This is TRUE!!!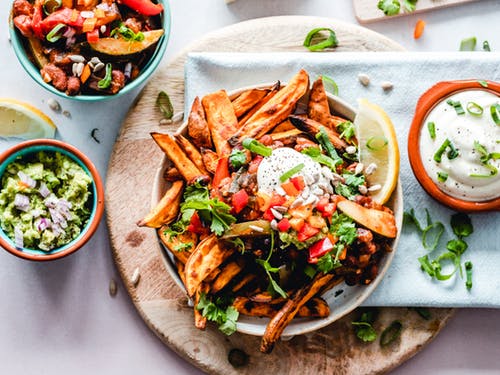 Why? Lagos is hard is enough! Whether it's a 'friend', lover, partner or spouse, you NEED someone to escape this madness with – and regularly. You need a person who's willing to wine and dine with you; slipping into sultry lights and scintillating aromas. Luckily for you and I, there are more than a few places about the city that provide the ambience and aesthetics that scream romance. Are you looking for a location to turn up the sensuality with a 'friend', lover, partner or spouse?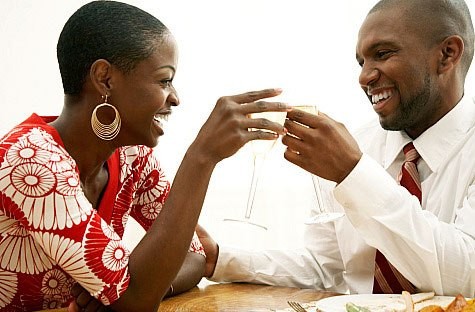 This list contains reputable restaurants, cafes and art centers. Enjoy!
The Grillroom at Wheat baker Hotel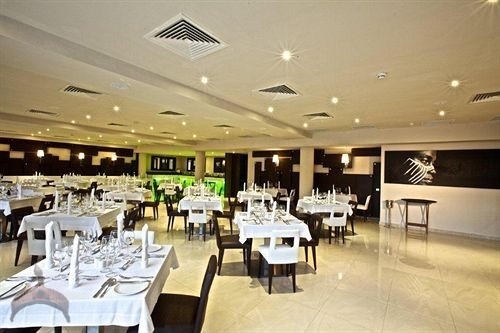 Its interior design and craft is out of this world; beautiful beyond description. The grill room is known for the unique food (Sea Food). Each meal is a delicacy, each taste and pure delight. It's a perfect spot that is soothing for a date.
Freedom Park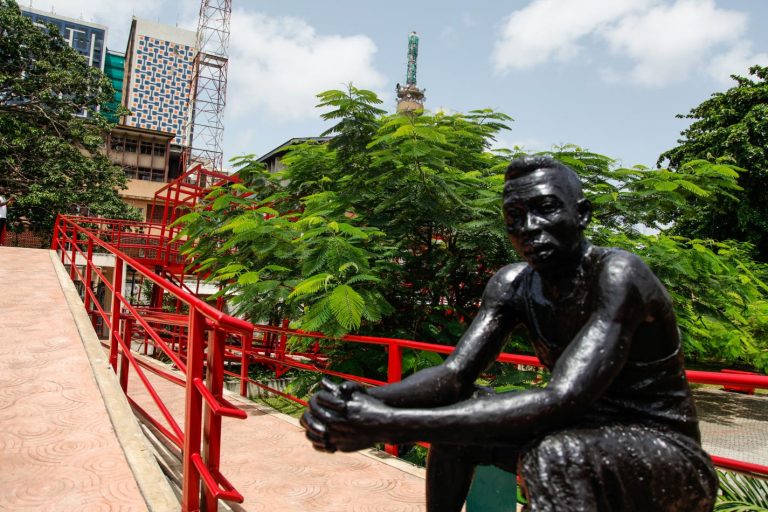 Freedom Park is located at Old Prison Ground Broad Street, Lagos Nigeria. This arts and recreation center was built in 2010 to commemorate Nigeria's 50th independence. It is also a cultural center that was designed by architect, Theo Lawson. This is a good spot to bring someone who is interested in arts, culture, and history. Many Afrocentric art shows are staged at this location.
La Taverna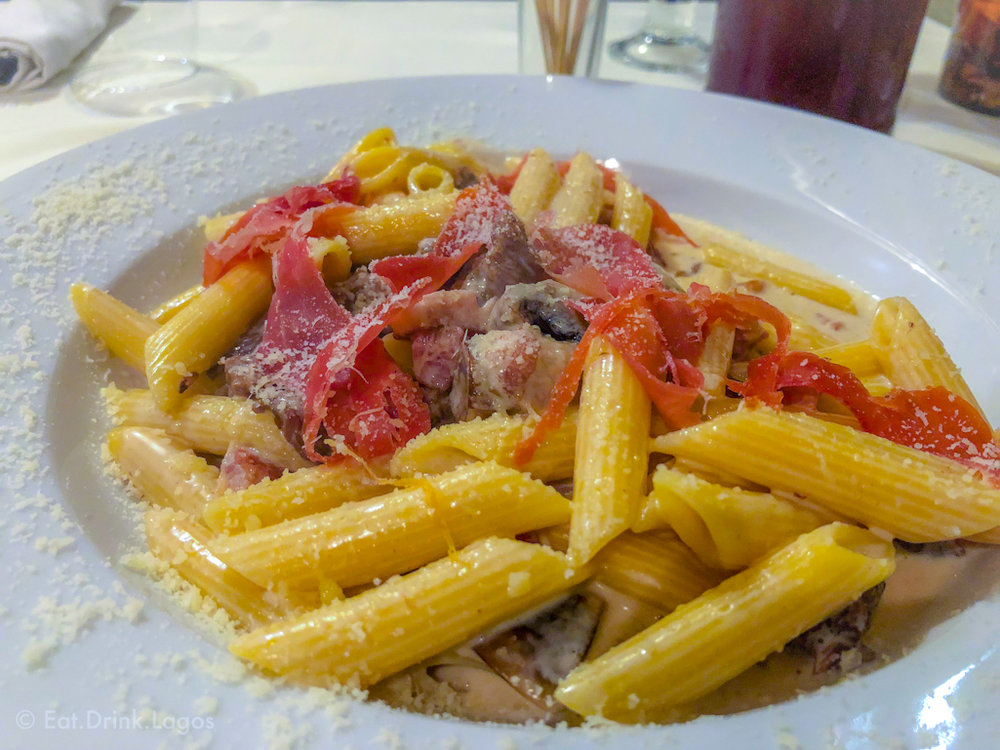 La Taverna is located at 48 Balarabe Musa Crest, Victoria island, Lagos. it is one of those places that are great for all kinds of dates. It's a great first date option – you can share small plates tapas-style or get a pizza while figure out if your romantic interest is a serial killer or not. You can also kick it back with groups of friends and their 'friends', lovers, partners and/or spouses. From an impressive selection of Chilean and Italian wines to sweet desserts, La Taverna satisfies every flavor craving there is. A mix of rustic and modern, the space will definitely keep you comfortable while setting the spark for romance. La Taverna is relaxing. It's one of those no-pressure restaurants where you can genuinely have fun and talk with your person of interest.
The Foundry Restaurant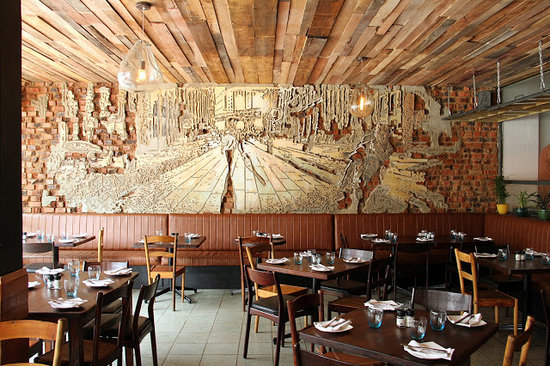 The Foundry Restaurant is a good place to go on a date in Lagos if you want to enjoy tasty meals and have an intimate conversation. It is located at 228B, Ajose Adeogun Street, Victoria Island Lagos. It has a cozy atmosphere and the booths are designed to seat at least two people on each side. Their impressive menu contains different interestingly named meals to soothe even the most selective palate.
Bolivar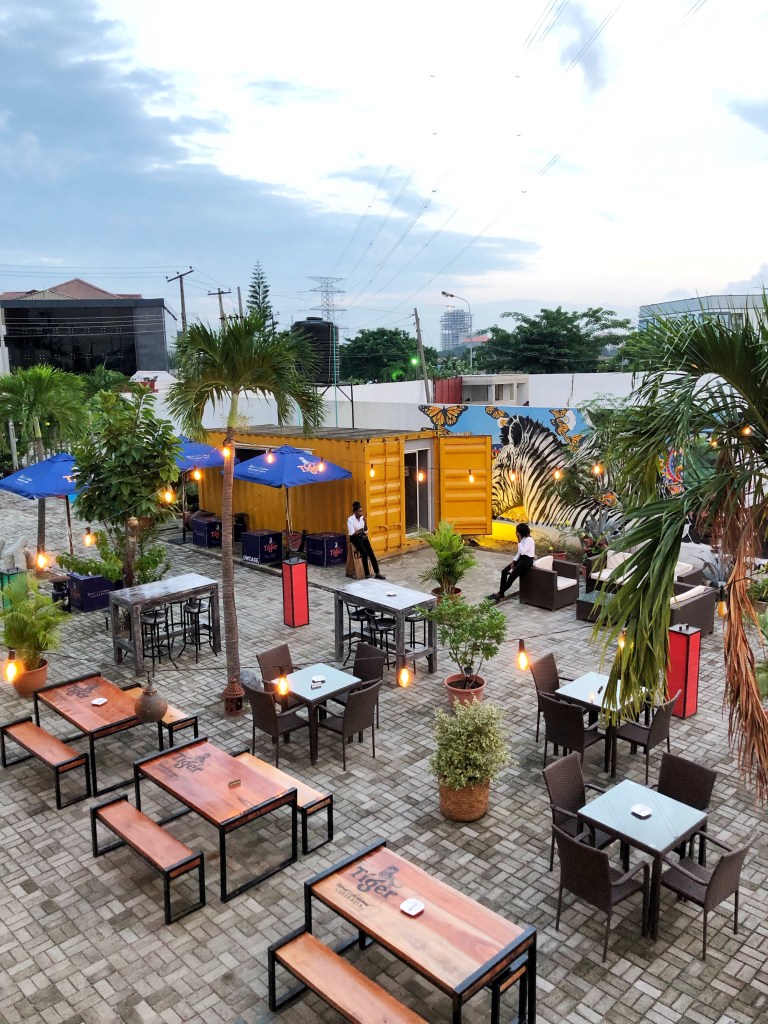 Bolivar is located at Plot B20 Wole Olateju Crest, Lekki, Lagos. Sitting at the waterfront overlooking the link bridge, Bolivar has both the aesthetic and the intimacy. The decor is careful and exotic with a touch of the Caribbean. It's simple, cozy and calming. The restaurant opens in the evenings, allowing visitors enjoy the cool breeze of the incoming tide and the sunset. It comes with all sorts of cozy attractions such as beach canopy beds, hammocks and loveseats for snuggling up. The orange lights really set the mood for romance and sensual activity. Tell me, what could be more perfect than snuggling up to someone you're heavily attracted to while looking at the ocean?
Ocean Basket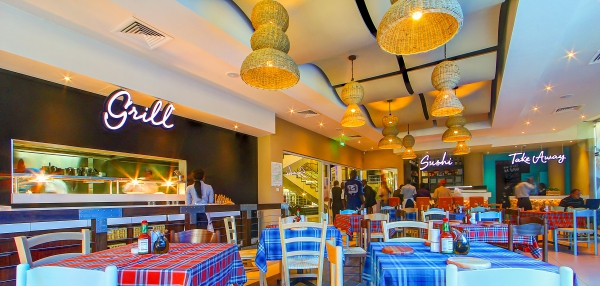 Ocean Basket is located at 1392 Tiamiyu Savage Street, Victoria Island, Lagos, this Seafood restaurant has an extensive menu that contains whatever seafood delight you want. If your date loves seafood and a cozy ambiance, this is one of the perfect spots to go to. Also, if you have never tried seafood before and want to be adventurous on this date, this is one of the best places to experiment with.
Talindo Steak House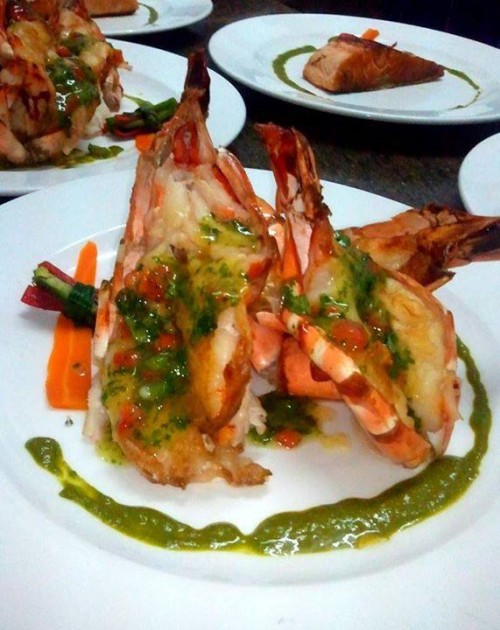 Talindo Steak House is located at 7b Karimu Kotun St, Victoria island, Lagos. It is often referred to as 'the best restaurant you aren't going to' and truer words have never been uttered. Talindo Steak House serves some of the best steak in the city and that's far from exaggeration. Asides from steak, its menu boasts of equally impressive dishes such as pasta, salads and an underrated burger. This restaurant is perfect for date nights where fine dining and fancy dresses are at the center of the evening. The establishment has been around since 2003 so the decor is classic and old fashioned – but not in an off-putting way. In my opinion, nothing brings people together like tasty, well flavored meats – well, except you're vegetarian.
Terra Kulture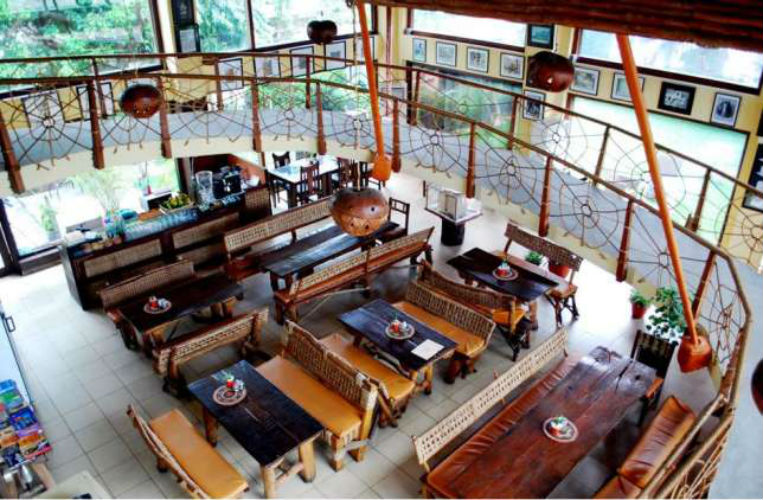 Terra Kulture is located at 1376 Tiamiyu Savage Street, Victoria Island Lagos. Founded by Bolanle Austen-Peters in 2003, it has remained one of those establishments that cater to whatever artistic and recreational fantasies one might have. Their onsite restaurant has a variety of African and international dishes, they have a bookshop and an art gallery, a library, language school, and theatre where plays are staged every Wednesday and Sunday.
Craft Gourmet by Lou Baker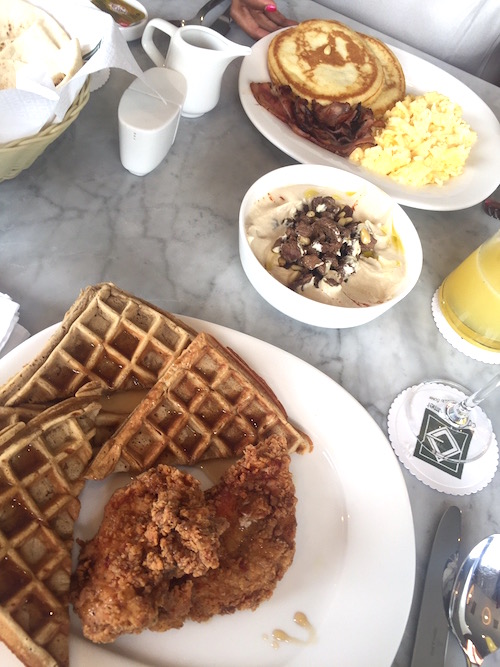 If you're looking for a place you and your person of interest can run off to during work hours – assuming you work in VI – Craft Gourmet is Located at 14 Idowu Martins st, Victoria Island, Lagos. It is the perfect spot. A cozy cafe with exceptional natural lighting, Craft Gourmet provides the setting for light-hearted intimacy at any time of the day. Whether you'd prefer some sinful dessert while kicking it back during your break or you'd prefer to go all out with your lunch date, Craft Gourmet has got you covered.
Rele Art Gallery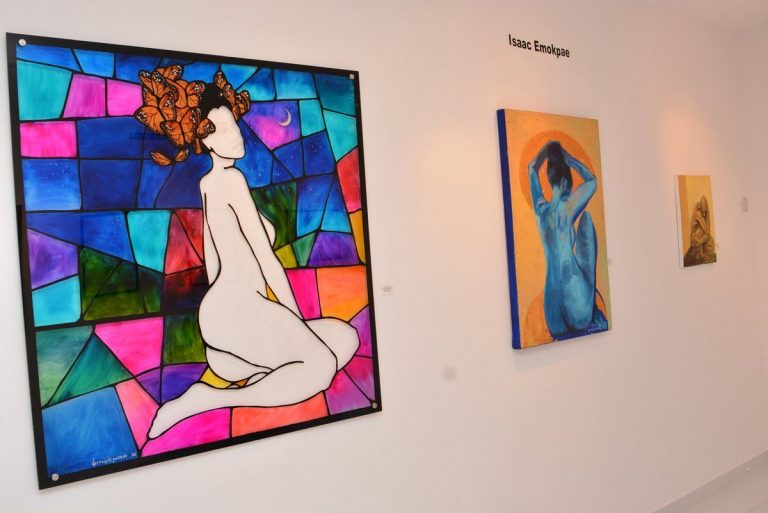 Located at 5, Military Street, Onikan Environment, Lagos. If your date is very interested in contemporary art and aesthetics, Rele Art Gallery is one of the cool spots you can take them to see artworks. Time and again they host and feature creative artworks in their exhibitions.