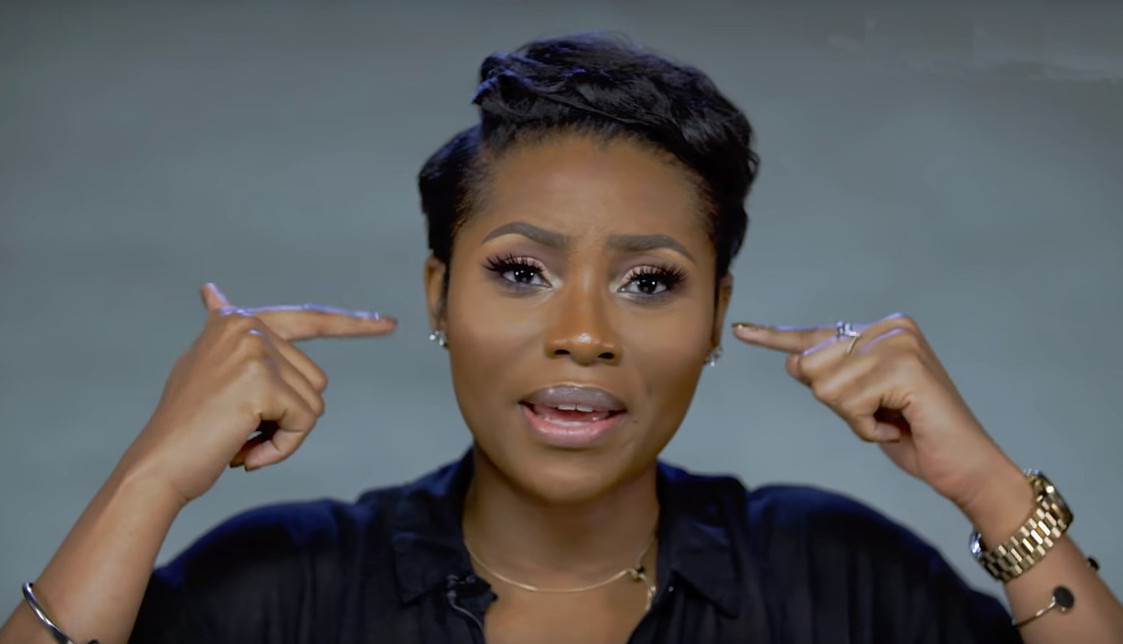 Dimma Umeh
Chidinma Umeh joined YouTube as "That Igbo Chick" in 2012. Today, she is a nominee on global entertainment channel, E! People's Choice award nominee with over 24.5 million views on her Channel. Currently with a following of more than 360,000 on YouTube, one would hardly believe she is a graduate of Banking and Finance. A Masters' Degree holder in Entrepreneurship and Innovation, Umeh's videos comprises primarily of simple yet classy makeup tutorials and lifestyle vlogs.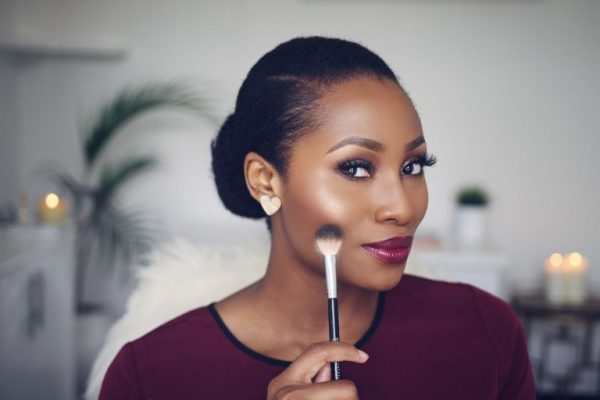 She has been featured both on local and international media platforms such as Essence, Bella Naija, Guardian, Women Africa, Genevieve Magazine and among many others. She also runs a blog; dimmaumeh.com which won 'Best Beauty Blog' in the 2013 Nigerian Blog Awards.
"My blog will give you an insight into my life as a Nigerian but most importantly it is a way for me to share some of my favourite things, beauty tips, travel and lifestyle", she says.  Umeh is based in Abuja, Nigeria.
Jackie Aina
In 2009, Aina joined YouTube as an unhappy divorcee and used the platform to scale through. Today, she is the co-founder of self-care brand, ForvrMood and has collaborated with a lot of top beauty brands such as Sephora, Anastasia Beverly Hills, Too Faced, etc to create unique beauty products. She recently tweeted, "I can't believe I have been producing, filming, editing (up until two years ago), writing, researching and creating my own content for 11 years now." With her platforms, Jackie has been a strong advocate for the black community especially in the beauty industry. She is of the belief that a black woman can 'rock' any hair colour or makeup regardless of her skin tone. The veteran of Yoruba descent won "YouTuber of the Year" in the 2018 National Association for the Advancement of Colored People (NAACP). Aina has a massive following of 3.5 million and 348 million views on YouTube.
Shalom Blac
Female Media brand, Cosmopolitan introduces Shalom this way – "This Inspiring Burn Survivor Has the Most Powerful Makeup Tutorials You've Ever Seen" – and this is the truth. 9-year old Shalom and her sister arrived in the United States seeking medical help for burns from hot oil. Today, Shalom is a major source of inspiring not only for the black beauty community but burn survivors as well. The once insecure young girl has grown into a confident self-loving woman saying, "Makeup is not the reason why I am happy. I'm happy because I love myself." Shalom Nchom's videos will leave you in awe as she done subtle, bold and unbelievable makeup, hair and fashion videos. She has been featured on numerous platforms such as CNN, Leading Ladies Africa, People, Glamour, etc. and has also worked with various top brands in the beauty industry including Fenty. Her Channel has more than 1.5 million followers and over 106 million views.
Ronke Raji
With over 16 million views on YouTube, Aderonke Raji-Adeola, began creating makeup videos in 2015 when she was a fashion photographer. She has come a long way with over 200,000 followers and various sponsorships from beauty brands like MAC Cosmetics, Fenty, Sephora and many others. Ronke is an advocate for mental health, self-care and black women as she sometimes sharing helpful and encouraging advice in her videos. She has been featured on Essence, BuzzFeed, Insider, BellaNaija, Pulse, Style Vitae, etc.