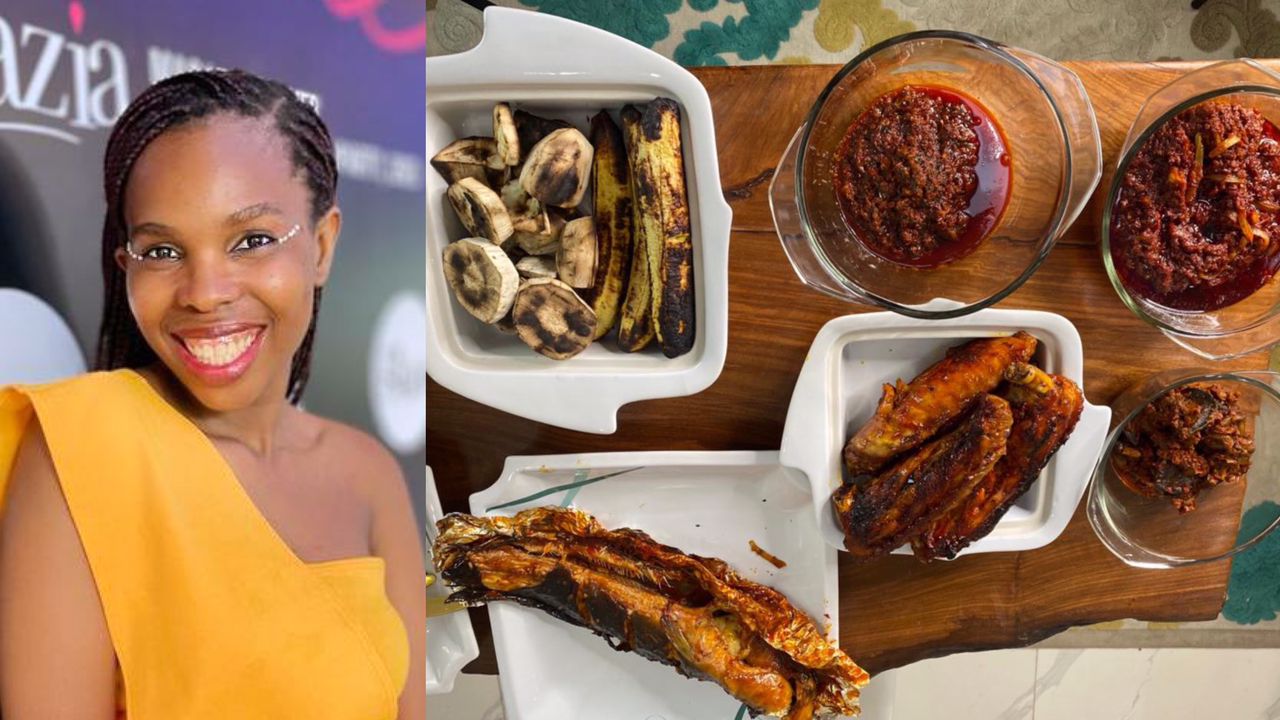 Before I tell you about the best bole in Lagos, here's some back story. I grew up in Warri, so eating Bole and fish with pepper sauce was a thing. Dipping roasted plantain into the roughly chopped pepper, onions, and tomato smoky hot sauce sends delicious signals to your taste-buds and brain. The grilled fish, which has some of the sauce rubbed on it, tastes so good it makes your inside melt with joy. If you are like me that love very ripe plantain then you know premium enjoyment. 
I moved to Lagos, and the first thing that shocked me was it was called Boli, and then I didn't see sauce. I saw groundnut. Where is the excitement? The fish and the sauce and everything that makes it a staple meal? Safe to say that the only time I eat Bole is when I go back home.
The best bole in Lagos – How it started
Imagine my joy when Your Food Girl, a food influencer based in Lagos, said she has probably found the best bole in Lagos and I should join her for a tasting invite. Nobody ever turns down food, so I screamed yes. A date was booked, and my stomach was set.
D-Day came and it rained, but nothing could stop our shine, so we booked a ride and went off to enjoy the worm of our head. The rain almost ruined our parole though because the streets were flooded, and nobody wanted to put their car through the rivers of Lekki. We finally got to our destination, and my excitement doubled when I found out it was Luciana's Grill by Lucy Edet, an ex-BBN housemate. She was so kind and welcoming, but my brain and eyes were on the many dishes she was dropping on the table. Snail, turkey, bole, roasted potatoes, grilled fish, and two different types of sauces. I screamed for joy internally.
Let's get into the details of the food
Sauce – Scent leave sauce and Adesuwa's special sauce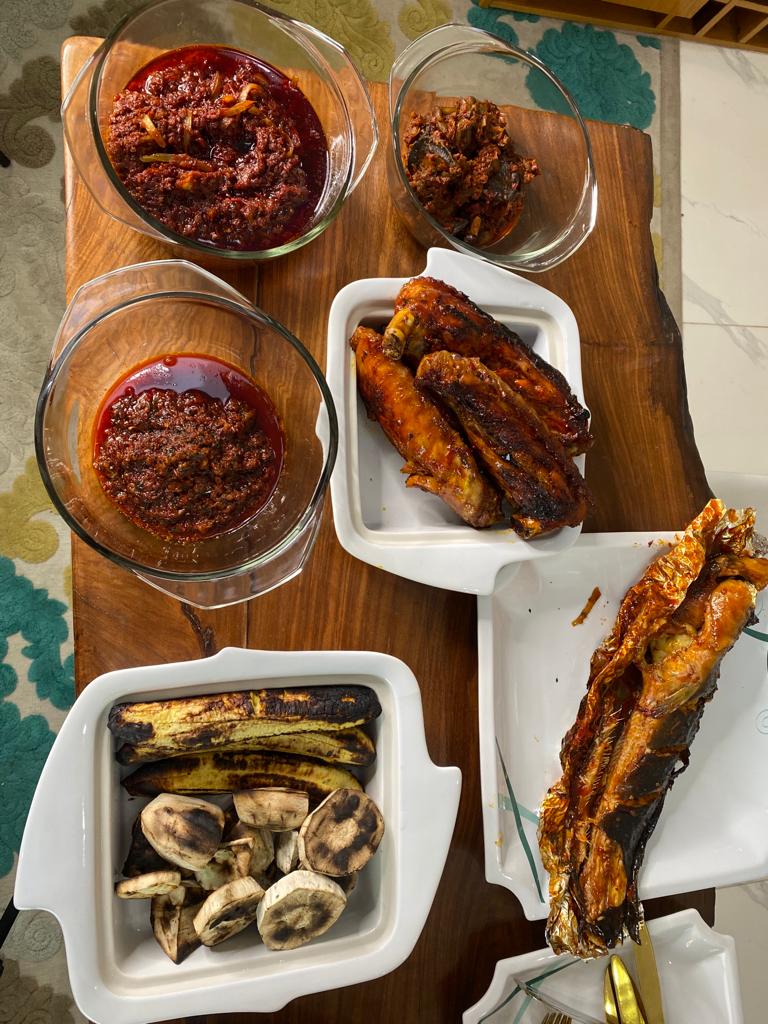 My goodness! The scent leaf sauce went to school and came out with a distinction. It's so good. I couldn't stop dipping my bole into it. Yes, I also imagined it with rice. The spice level of the Adesuwa's special sauce was just perfect. Both sauces hit the right spot and did what they were supposed to do which takes the bole and potatoes from 50-100 in a flash.
Turkey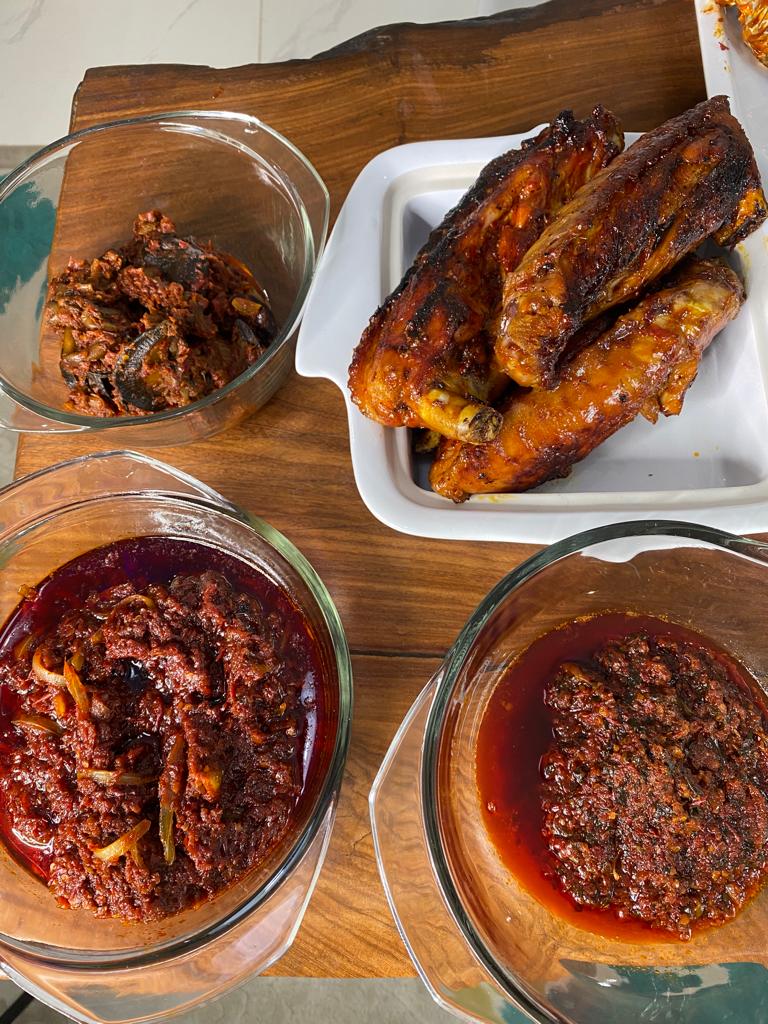 One word – IDAN! The spice even entered inside the bone. Yes, I cracked my bone and ate everything. Gosh! I was staring at my friend and almost asked her to split hers so I can continue my enjoyment because mine finished quickly. Dipped it in the pepper sauce for extra drama and yes it was giving.
Bole and Potatoes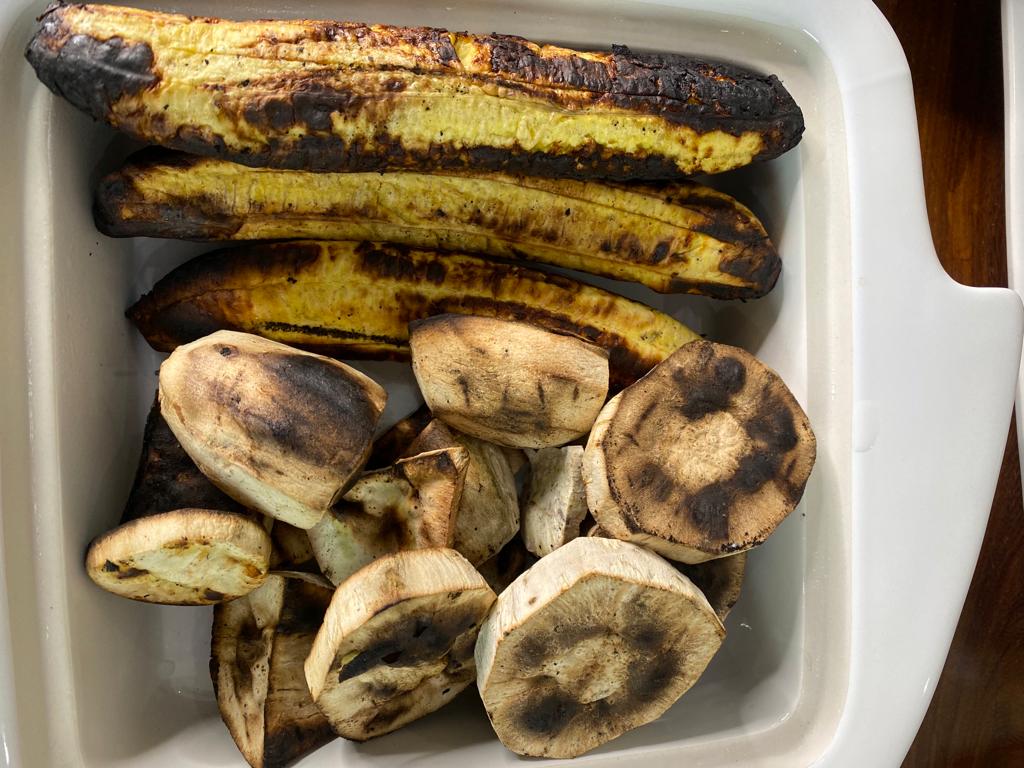 They were soft, grilled to perfection, and paired with the sauce, tasted so good I almost cried. But I didn't, I was in public, I had to tighten my chest. I didn't even know she grilled potatoes, I thought it was yam so I was dodging it. When she said potatoes I just grabbed it with so much joy and it was perfect.
Snail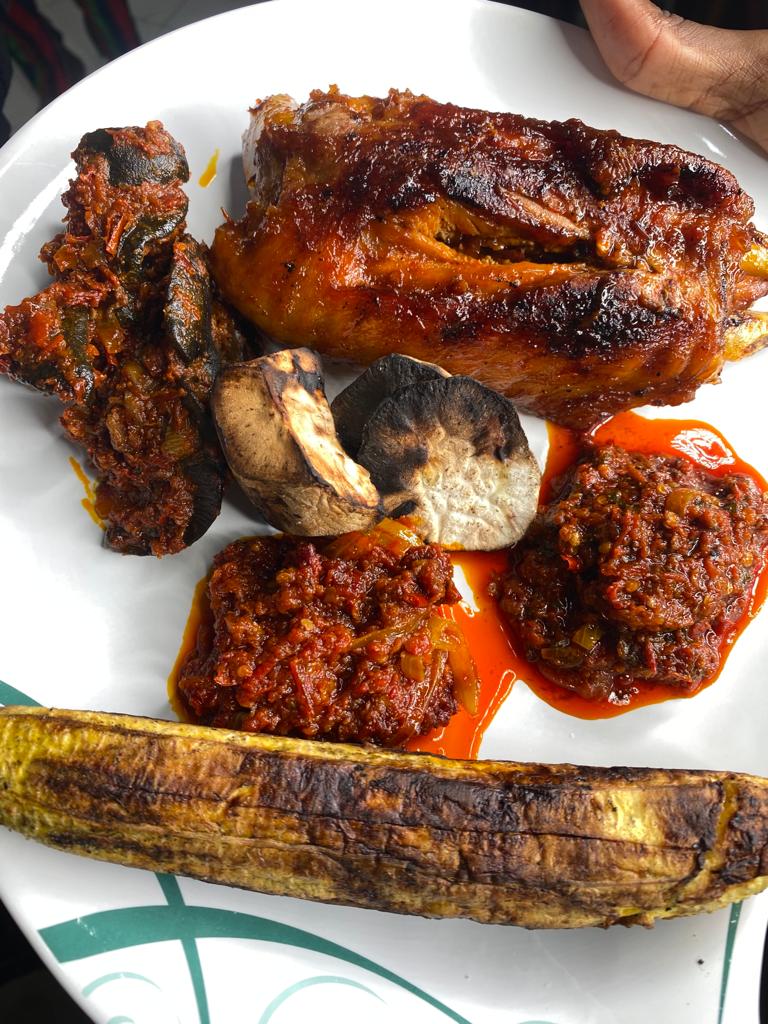 I love snails so much. Luckily for me, my friend doesn't so I collected hers and mine. I don't know what she put inside the snail sauce, oh, but it was good and I almost licked my plate.
Grilled Cat Fish
This is what Flavour was singing about in his song "Dike". "The emperor, the conqueror, the lion, the champion is here". Nah this fish flavour dey talk about. I don't even know what to say. Spiced and grilled to perfection. I cleaned it out down to the bone before I left it alone.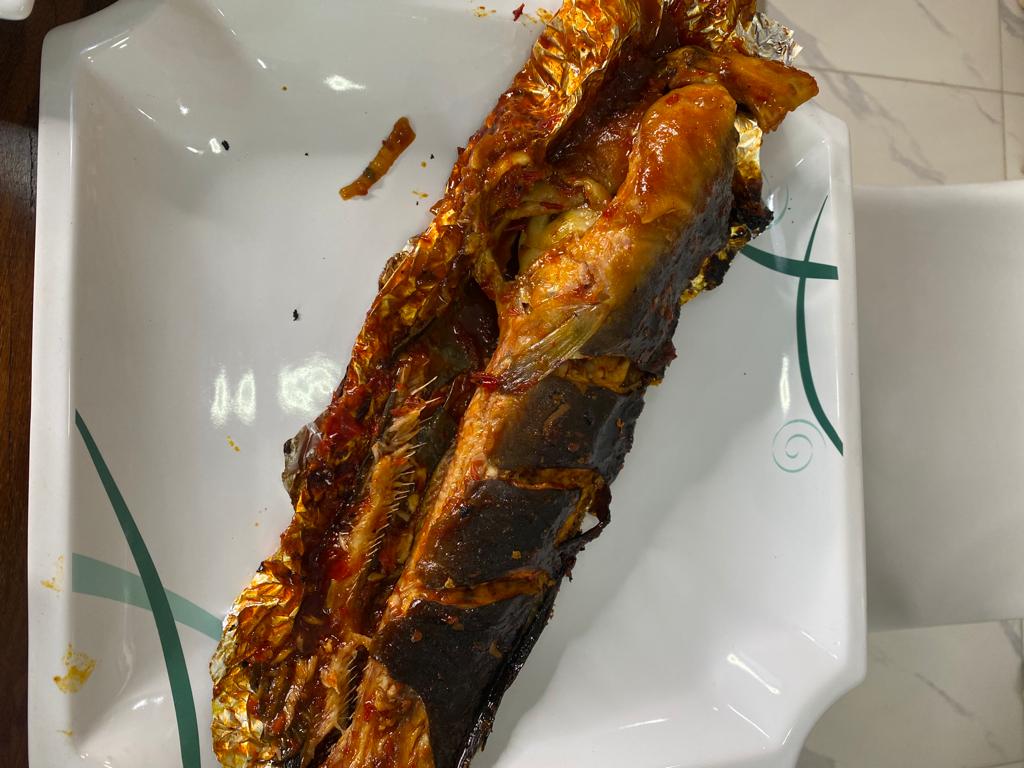 The Warri babe in me was pleased with this meal and Lucy was so nice she bagged some for me. I went home and continued my enjoyment a day later. I'll give Luciana's grill a 10/10. 
About the writer.
Minomi Ogbe is an Integrated Digital Marketing Manager, who enjoys creating content for food, lifestyle, and related events.