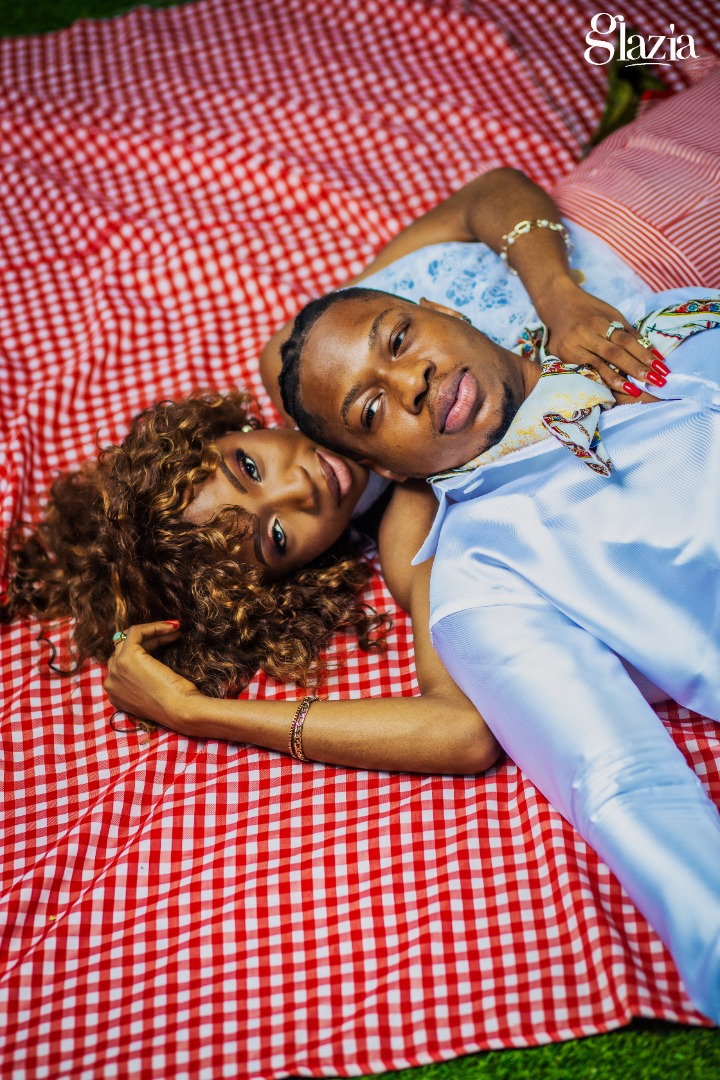 Iykeresa story by Omawumi Ogbe / photography by Damilola Elliott
We had booked a multiple location shoot for the Ultimate Love reality show lovebirds with our first location being the idyllic ORIKI Spa situated in the Oriental Hotel premises. We all stood on the balcony enjoying the 8 am sun and the beautiful Victoria Island water while we waited for Iyke and Theresa who were running late (side-eye). They rushed in sweetly and got everyone including ORIKI's Ololade Ajala eating out of their palms in no time. We couldn't stop awwing and oohing as we watched them pose for the camera.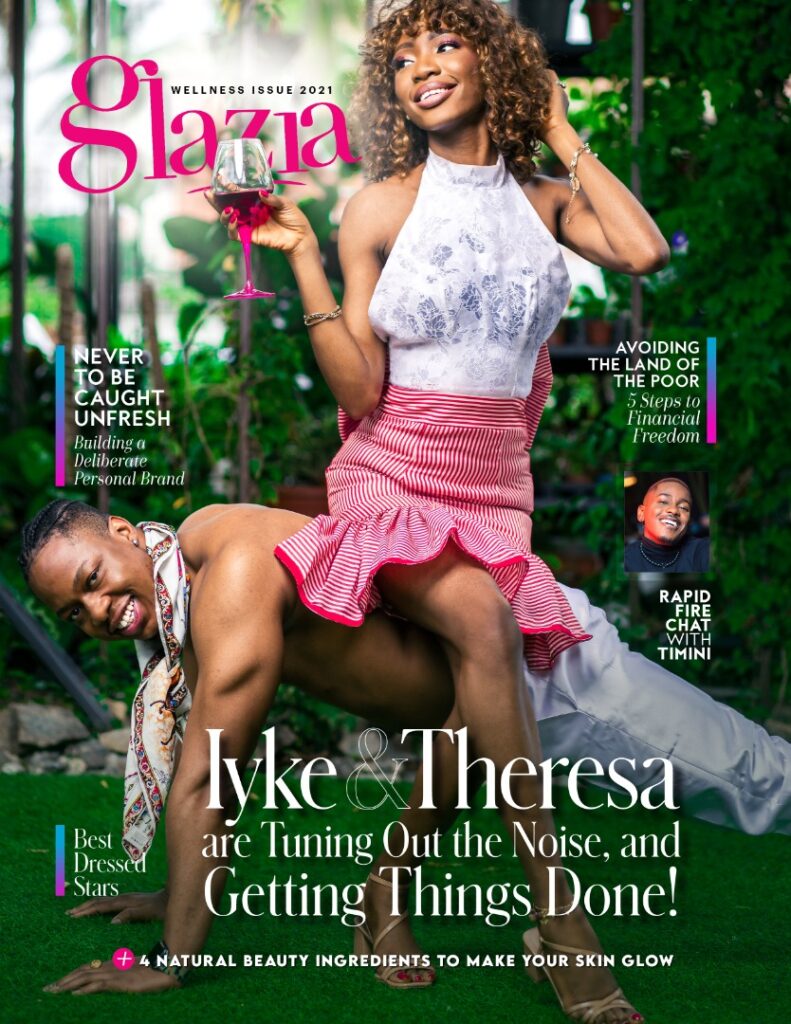 Ultimate Love: Iykeresa
The love and most importantly friendship and comfortability between the duo popularly known by one name Iykeresa was evident. Iyke doted on Theresa and reserved all his praise for her as we moved from one scene to the other in the spaces ORIKI provided for us even as they continued to run their business which turned out to be a busy morning. Who would have thought that Lagosians loved to book spa appointments on non-public holiday Fridays? The wellness factor!
And then… It rained!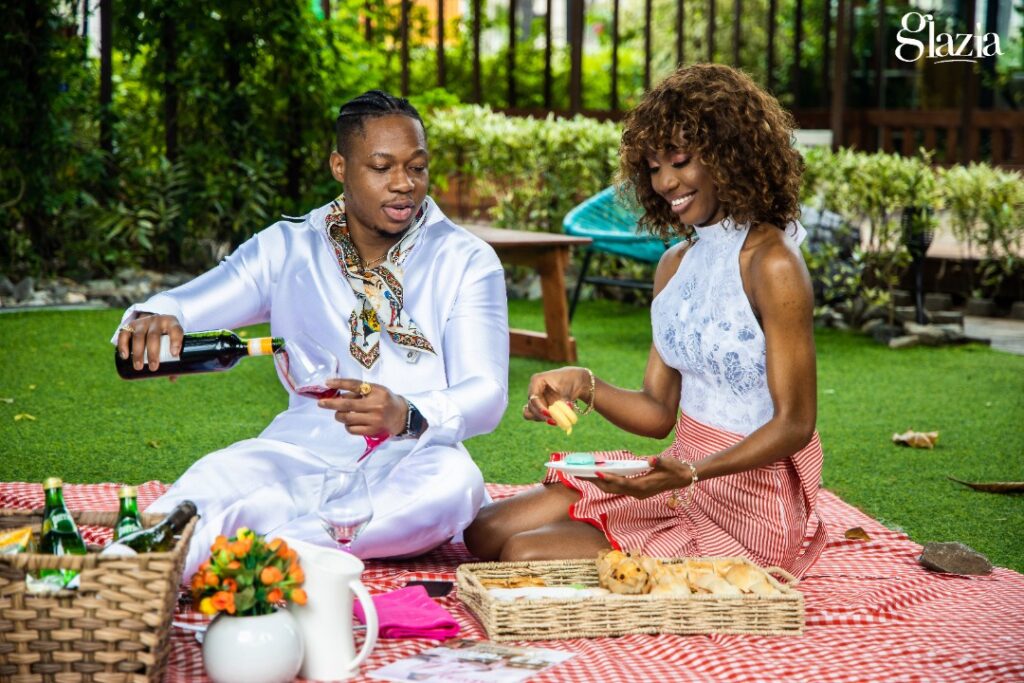 We were basking in the easy Friday morning and our beautiful location when the weather changed drastically and went from crisp to gloomy and then full-blown torrential downpour. Determined to seize the day, we managed to finish shooting at ORIKI even as it rained dogs and elephants. Our next location however, was a no-go area as the dreamy RF Gardens in Ikoyi had become overtaken by water. We had to reschedule our cover stars, hair, makeup and photography for the next week – shout out to House of Tara's Nefe and Leevenchy Hair's Mary for being rockstars all through the period and even the next week.
Exciting bits with Iykeresa!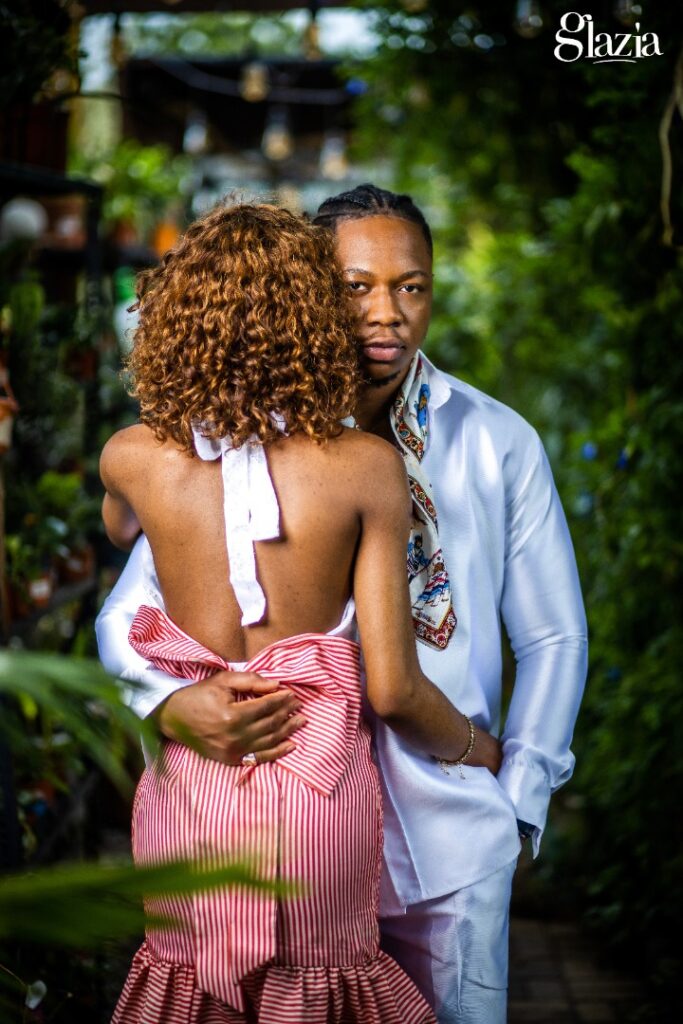 We put Iyke and Theresa on the hot seat, and you get to see them like you've never seen them before, in our rapid-fire chat. Click here to download the magazine and read it all.
Act of God?
The next time at the RF Gardens, we weren't going to take chances. We channeled our inner meteorologists and monitored every weather report we could find. Despite the no-rain prediction, it rained again! And so we moved the shoot from the morning to afternoon and the rest as they say is history! A big shout out to RF Garden's facility manager Mr. Sunday who patiently waited beyond the scheduled shoot time, on a public holiday when the place was closed to the general public. Iyke and Theresa were major troopers, doing everything with smiles on their faces and understanding as we experienced our own version of "Act of God".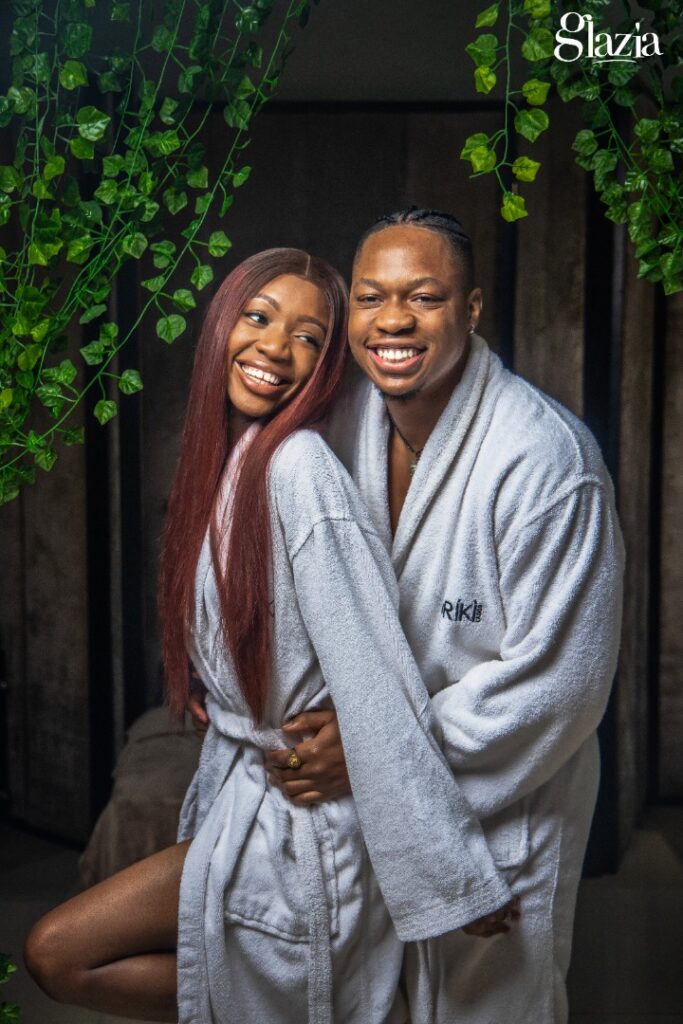 The scare!
If you got scared when you saw the post about their breakup, imagine how we felt seeing the news not long after this shoot and interview! The photographer Damilola and stylist Flo almost had heart attacks when we spoke. What do we do now? they asked in worry. Theresa responded to me with that understanding again, giving us the go-ahead with our work even as they look to work on their relationship.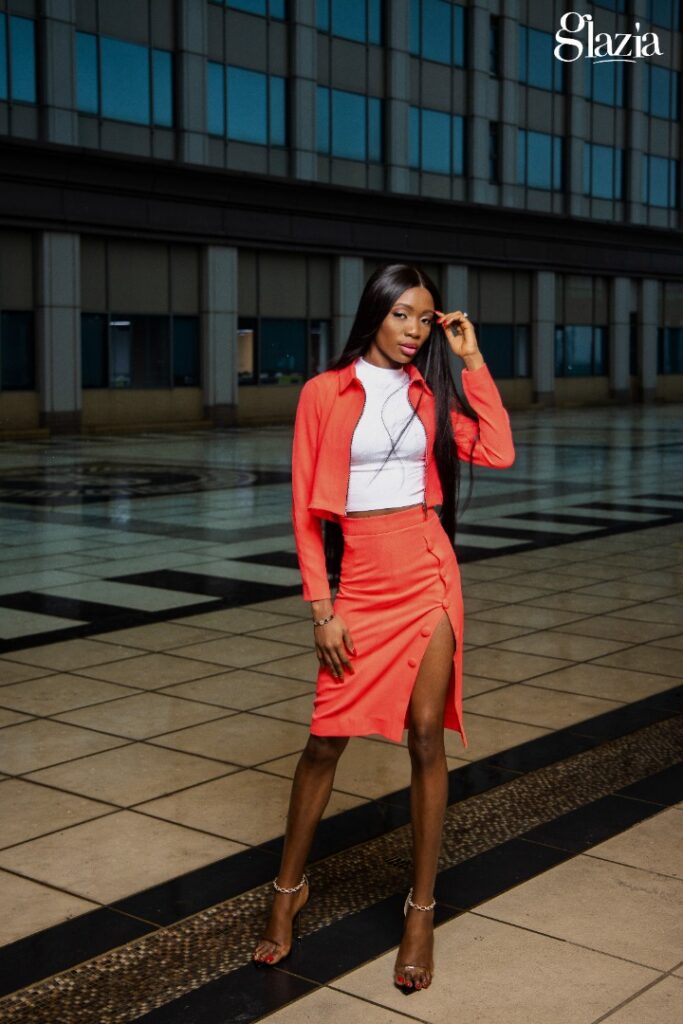 In this cover chat with Iyke Nnama and Theresa Ugorji, we talked about their engagement, navigating a new life during an unprecedented lockdown, not fully reaping the benefits of the newfound stardom the Ultimate Love show was supposed to provide, and so much more!
At the time of publication, we cannot confirm if Iykeresa are together or not, but we can still celebrate them with these beautiful photos and insightful cover story. Let us raise our glasses to this young, and beautiful duo as they navigate the world, and build formidable individual brands!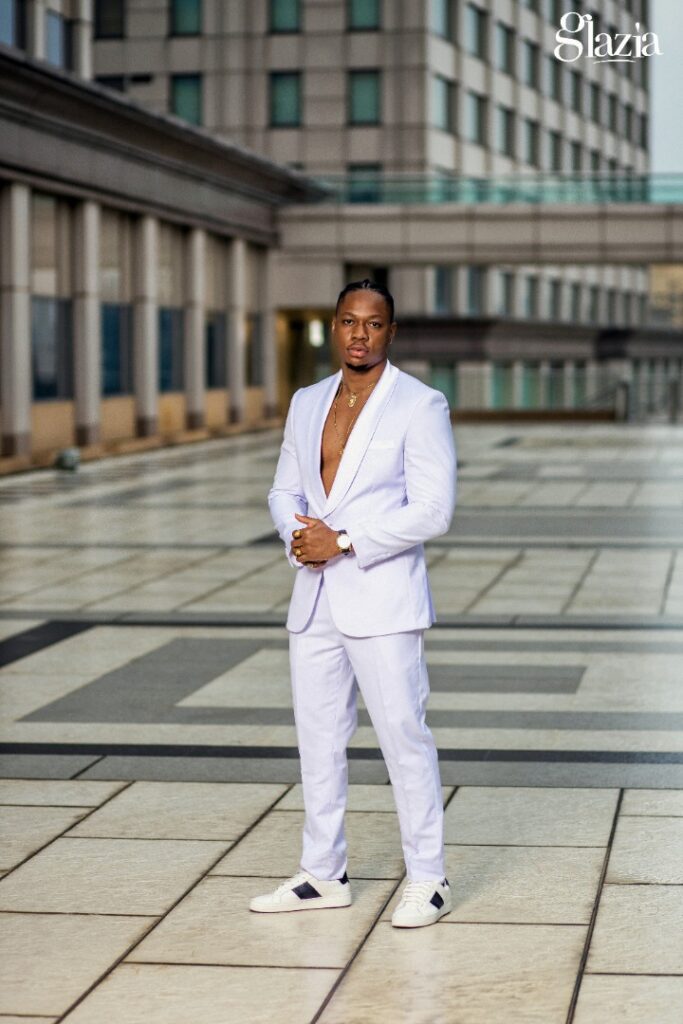 An Iykeresa Exclusive
Read their exclusive interview and see their complete photos from their cover shoot in our latest magazine issue. Click here now.
Credits:
Creative direction – Omawumi Ogbe
Photography – Damilola Elliott for Damell Photography
Cover Outfits Details:
Theresa Ugorji wears a gingham & lace picnic dress by OYXXL
Iyke Nnama wears silk pants from Lux by Becca and a silk scarf from Flostyling. 
Styling – FloStyling
Makeup – Nefe for House of Tara International
Hair Styling – Mary for Leevenchy Hair Salon
Hair – Leevenchy Hair
Locations – ORIKI Spa, Oriental Hotel Victoria Island, Lagos
RF Gardens Ikoyi, Lagos
Creative Assistants
Graphic design – One Graphic Studios