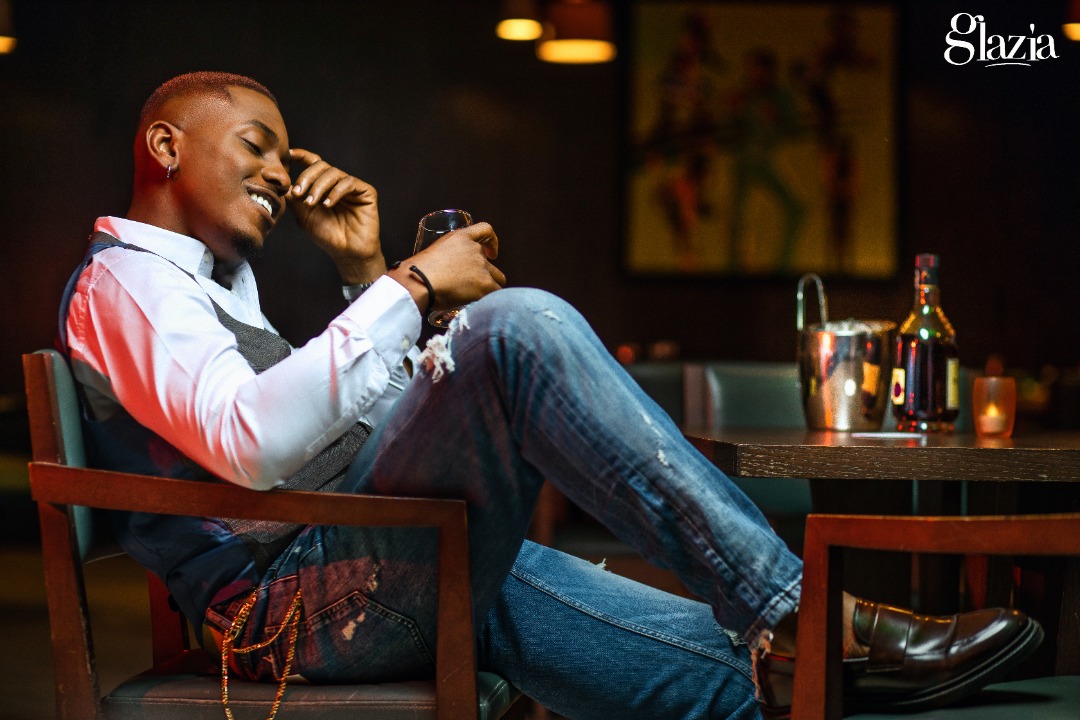 Timini! That Bad Boy T you see on Instagram, happy and energetic? That is the Bad Boy T I met when we went to his house to take his measurements in time for the photoshoot. When Glazia editor Rachael Mordi and I walked into the house, he said "I am sure you're saying why is this guy stressing me like this?" he asked me.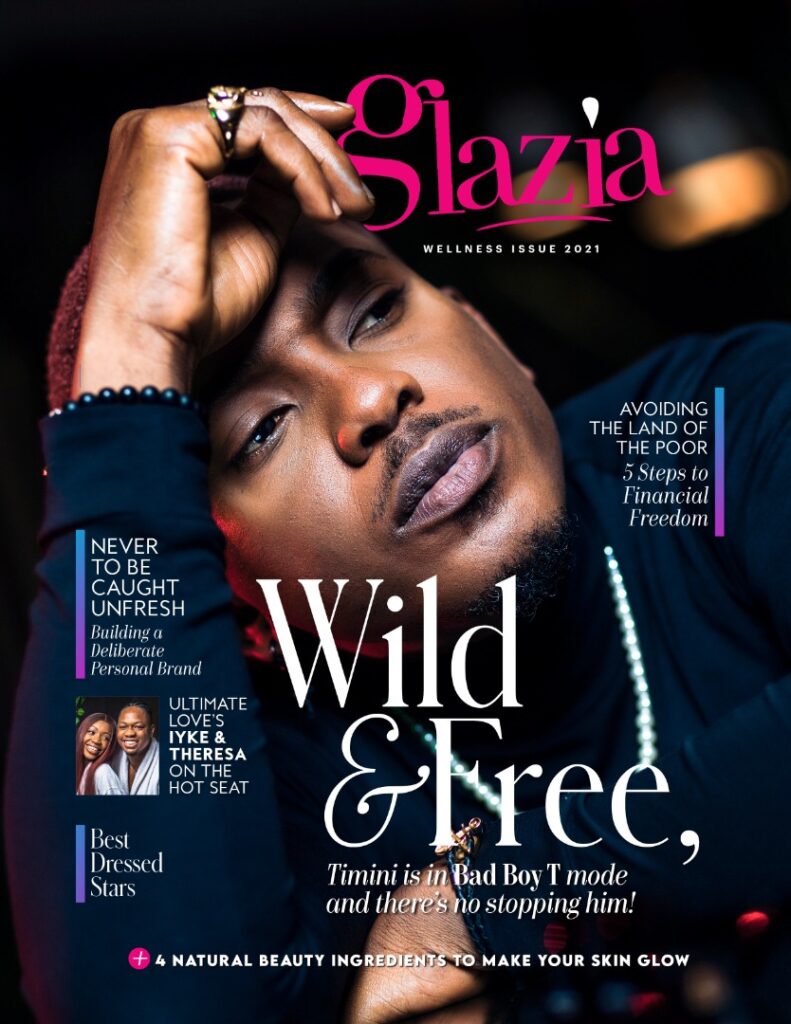 "I am sorry my wahala is too much, I just wanted you to get the accurate measurements," he said with a charming smile. Of course, I had to say no, your wahala is not too much, glad we could do this. Our editor turned accurate measurement taker (the stylist couldn't make it), got to work and we reminded Timini of our shoot date and to come early.
Timini's shoot day
On the day of our shoot at Crossroads Restaurant & Bar inside Eko Hotels, we had given everyone a call time of 9am. Expecting to prep and start shooting at 10 am, to enable us finish in time before the party crowd start filling in for TGIF. I was pleasantly surprised that when I called Timini at past 8 am to find out where he was, he informed me that he was trying to park and in a few minutes, joined us.
Unlike many celebs, Timini was not only on time, he sat in the lobby with us patiently. He did not try to hide as we waited for the Crossroads' staff to open the place for us. There was no drama, no incessant questioning asking why the place hadn't been opened and why we weren't starting as early as we wanted. When we finally got to go in (we were taken in through the backdoor. Mumbling our greetings to the kitchen staff like celebrity Mafioso from a New York movie).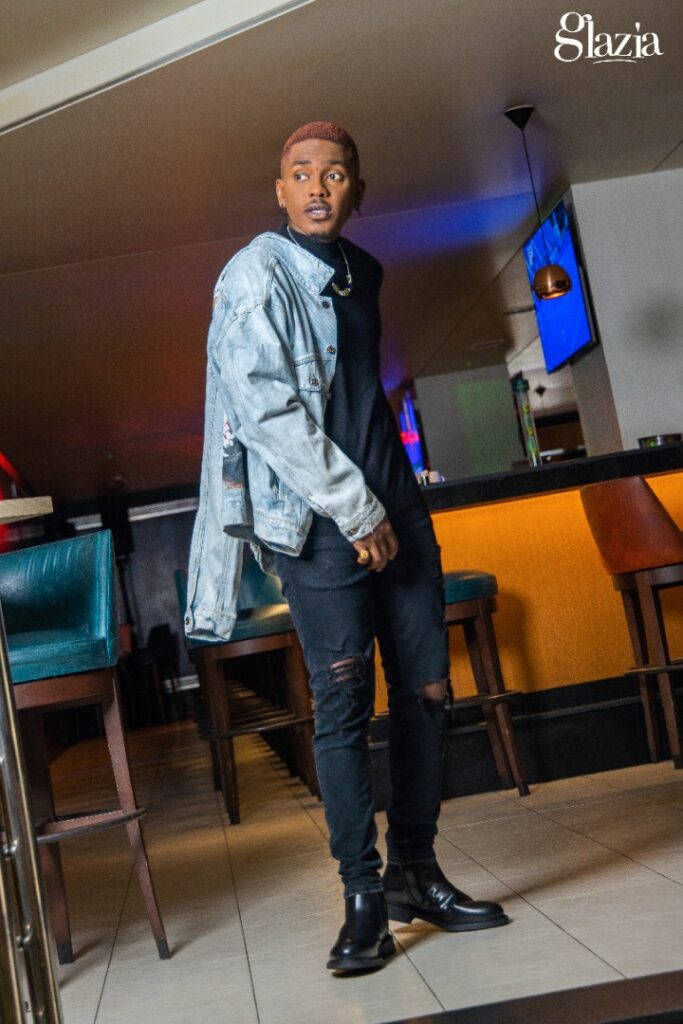 Bad Boy T
Timini was very cooperative and wore all we wanted him to wear, including drop earrings, pearls and ankle chains; warning us that we were waking up Bad Boy T. Who would have thought though, that a whole Bad Boy T would object to taking a photo bare-chested whilst holding a newspaper? Let me not spill on the drama that ensued before we got him to take those photos. It was undeniably one of the highlights of the shoot. We all enjoyed teasing him as we watched him squirm. Didn't the photos turn out hot? Shout out to the iconic Damilola Elliott.
If you say Timini has owned 2021, you won't be exaggerating. As much as we loved doing the photoshoot with him, we also loved the cover interview. There were lots of laughs (only Glazia's Uriri Onojake, Timini and I would understand this part).
Enjoy this very refreshing, and authentic conversation where Timini spoke about his career, Bad Boy T, being Dakore's brother, why 2021 has been his year and so much more. Aren't you in for a treat? You get to read Timini like you've never seen/read before. Yep, You're welcome!
Timini opens up about being Dakore's brother, starting his brand Get Me Lit, his big Nollywood and Hollywood dreams and so much more, in a never before seen cover interview. Read it exclusively HERE.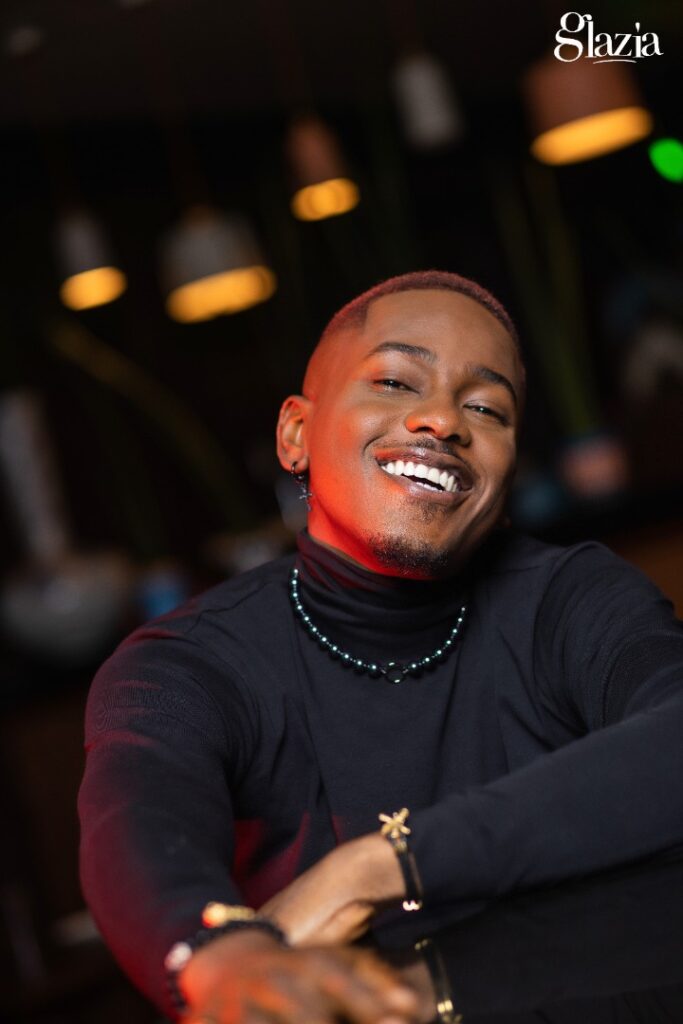 "If you follow my story you would know that is where I am kind of at right now. Bad Boy T (his alter ego) is more or less like my rebellion to the status quo and to what is normal. I feel like you can only really make a difference if you are 100% true to yourself." – Timini Egbuson
Exciting Bits!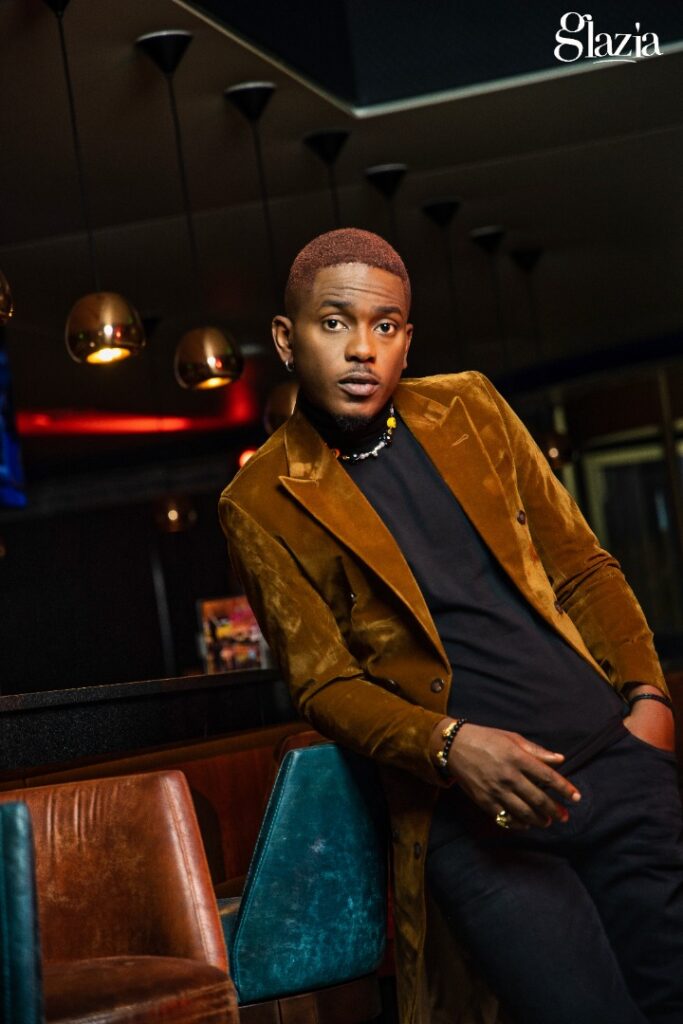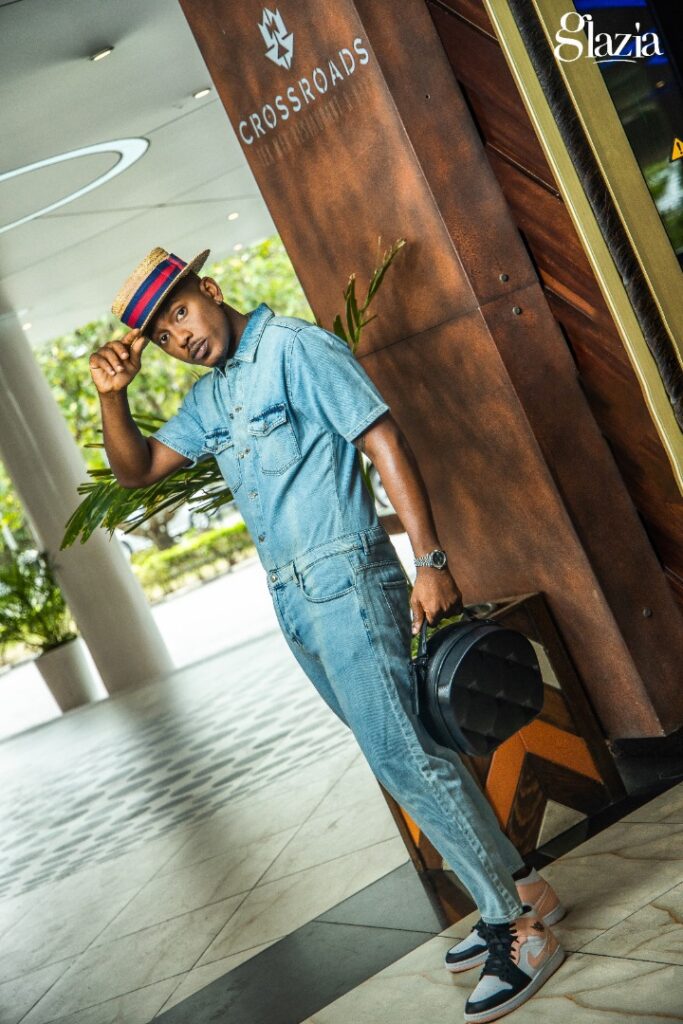 Download the magazine here, to read Timini's tell-all interview and see all the fun photos from his shoot. From fashion to career, finance, sex, beauty and money talk, this edition of Glazia is a must-read! Get it NOW
Shoot credits.
Creative direction and cover interview – Omawumi Ogbe
Photography – Damilola Elliott for Damell Photography
Cover Outfit – Opatity
Location – Crossroads Restaurant & Bar, Eko Hotels, Lagos.
Styling – FloStyling
Timini's accessories:
Creative Assistants
Graphic design – One Graphic studios