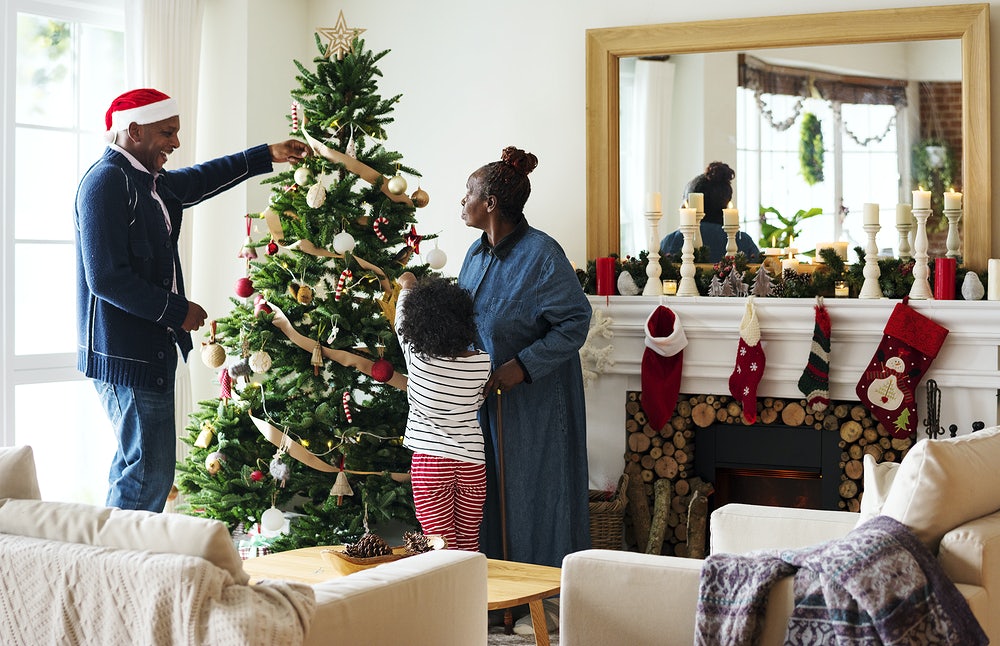 It's never too late to put up a Christmas tree as long as Christimas day isn't here yet. We have five unique Christmas tree ideas to make yours come out looking as though the best was saved from the last. 
Upside Down 
What about having your Christmas tree hing upside down? Sounds crazy right? But this will definitely bring out the 'wow' from your visitors and even yourself. You could hang this from your ceiling (or in place of chandelier). You can get it online as we don't frequently come across this type.
Glow in the Dark
Want a little spooky Christmas? Opt for a Christmas tree that glows in the dark. It gives off some intergalactic vibes especially if you will be hosting night parties and movie nights.
Suspended Tree With Different Colours
We've had enough of green Christmas trees, let's try something different. Even white is common. What about pink, grey, yellow or even black? Just get a good colour spray and let go of that same ol' boring green-coloured tree we are used to.
Create your own tree
If you are bored or really want to up your decor game – this one is for you. Create your own Christmas tree using strong sticks, shirts, crystal balls, scraps, literally anything you can think of that will create the perfect Christmas tree worth remembering! 
Animate your tree
Give life to your Christmas tree by dressing it up as your favourite character or person. You could dress up your Christmas tree as a snowman, princess, knight, cartoon character or make an impression of someone you love!
Whatever uniqueness you want to apply to your Christmas tree, just make sure it's not so over-the-top and looks presentable. Either way, don't limit that wonderful idea you have already popping in your head. Seasons Greetings!