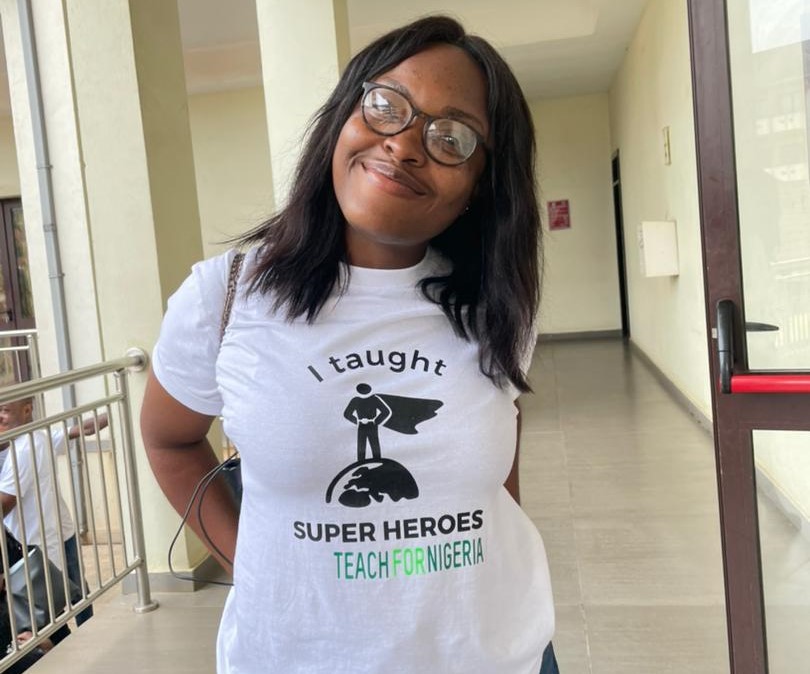 "Miss F, I miss you here o… My birthday is on Sunday… I hope you will come". The words any teacher would be proud to hear, but these words were coming not from a pupil but from the mother of one of my pupils. This is the reality of almost every Teach for Nigeria fellow or alumni like myself.
The journey started in 2019, being a graduate looking for an opportunity to leave the labour market and I wanted to be a lecturer – I still do.  My mother, a teacher herself, came in from work one day and told me about Teach for Nigeria.
I did some research and decided to apply. When I started the application process, I thought to myself, "Am I applying to Harvard?" The process was rather meticulously planned out. Tedious if you ask me. They thoroughly took their time throughout the four stages of selection, but I eventually got in and found out more about the organisation. First, let me tell you about Teach for Nigeria.
What is Teach for Nigeria?
The Teach for Nigeria (TFN) organisation trains and sends passionate graduates into underserved schools to bring about educational equity.
Before TFN, I didn't even know that there were people who still cared about the children in these communities, so I was inspired and fired up. However, what I did not know was that my life was about to change.
When I talk about my life, I mean perspective and all, because the lessons I learned have shown me a clear path in life and will continue to live with me.
Posting to Ijebu Ode
I joined Teach for Nigeria as a fellow for two years and was posted to an underserved school in Ijebu Ode, Ogun State. I was blessed with twenty-three pupils. When I walk into my primary two class, I would jokingly call them the terrible twenty-three just the same way a mother would say her cute baby had reached the terrible twos.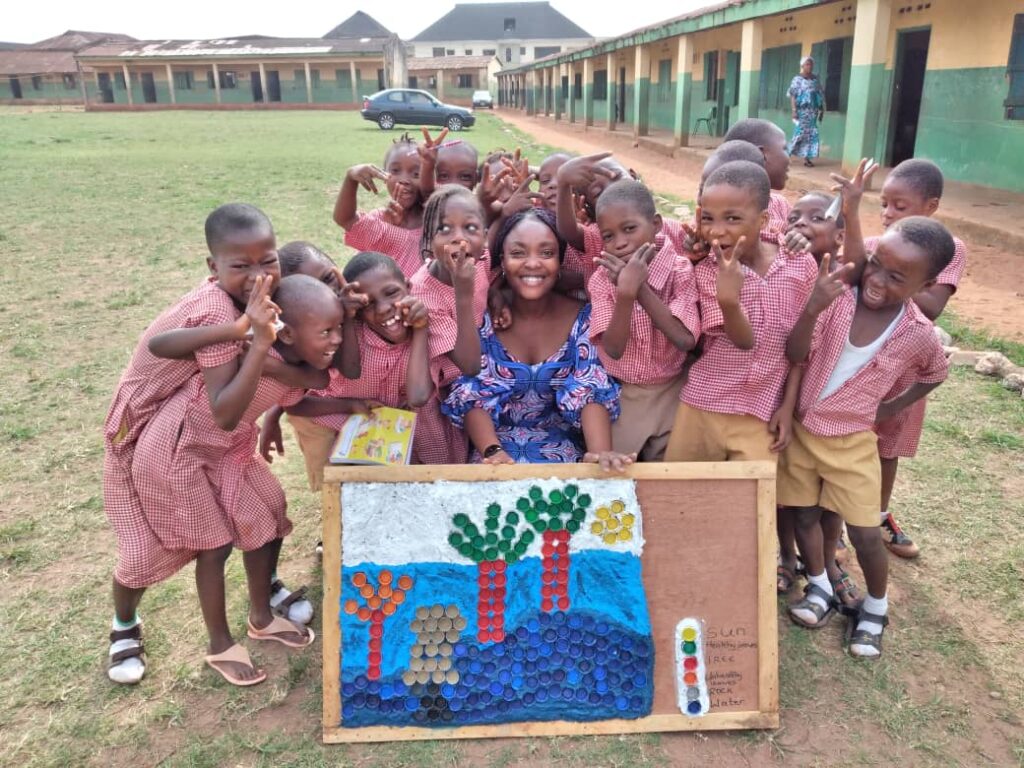 Those children you see every day, walking without a care in the world in their sometimes oversized, other times undersized, tattered, or badly mended uniforms were a perfectly wrapped gift for two years in which I discovered my purpose.
To be a teacher, I realised is a lot more than just walking into the classroom to teach, give tests, and conduct examinations. It was really about being a six-hour mother to these children. Listening, laughing, playing, trying to solve their challenges in the best way I could, and even fighting – of course what group of friends or mother and child do not fight?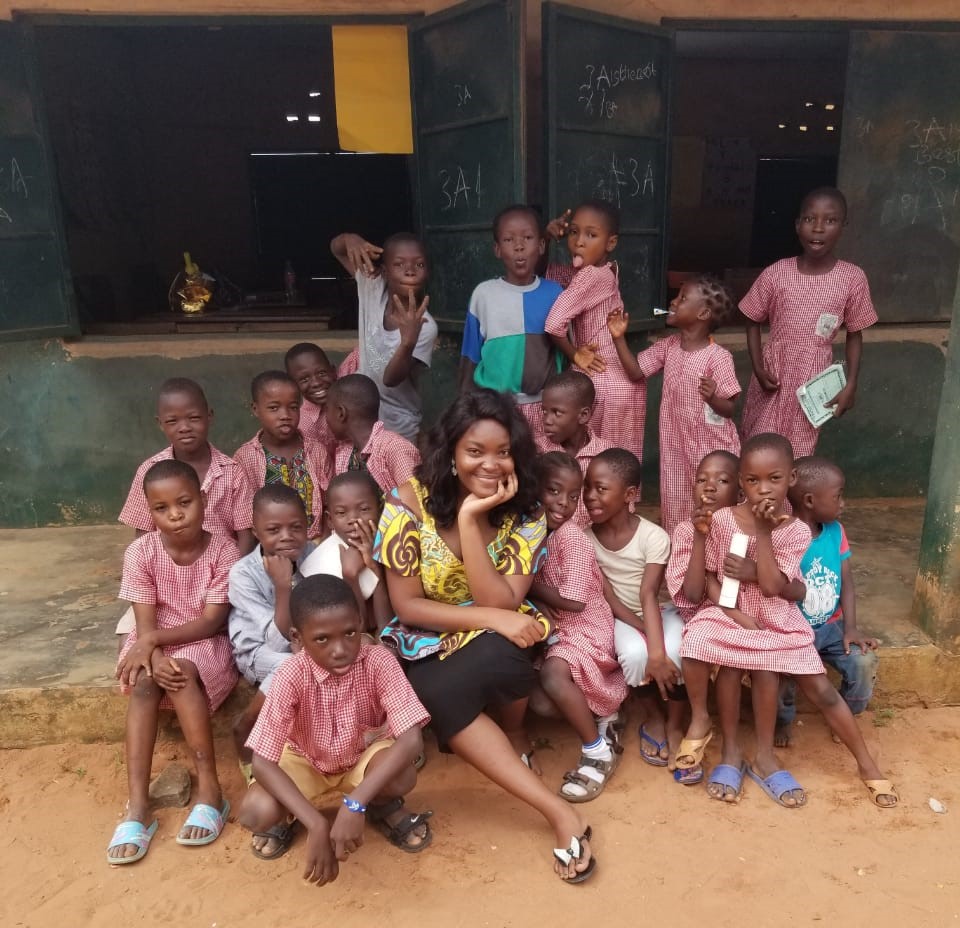 Lessons Learned from my terrible Twenty-Three
But… They taught me compassion, kindness, forgiveness, relationship, values, honesty, keeping your word (you can never deceive my amazing stars), and love, which I learned to receive and extend even to their families too.
Now as I write, I remember planning conspiracies with Modinat, catching Simbi's eye so we can smile at each other. Begging Sunkanmi to stop his pranks, feeling devastated when Fatai left town, watching quiet Goodness and wondering if she would call me in the evening to greet me. Gisting with Bolu, trying to figure Beauty out, blowing kisses to Assisat, watching Yusuf dance (I call him Lasisi Elenu, if you see him you would understand why) and so much more.
I shared their eagerness to come to school and literally ran home when I heard the closing bell too. There were days when even as a teacher, I was a child again.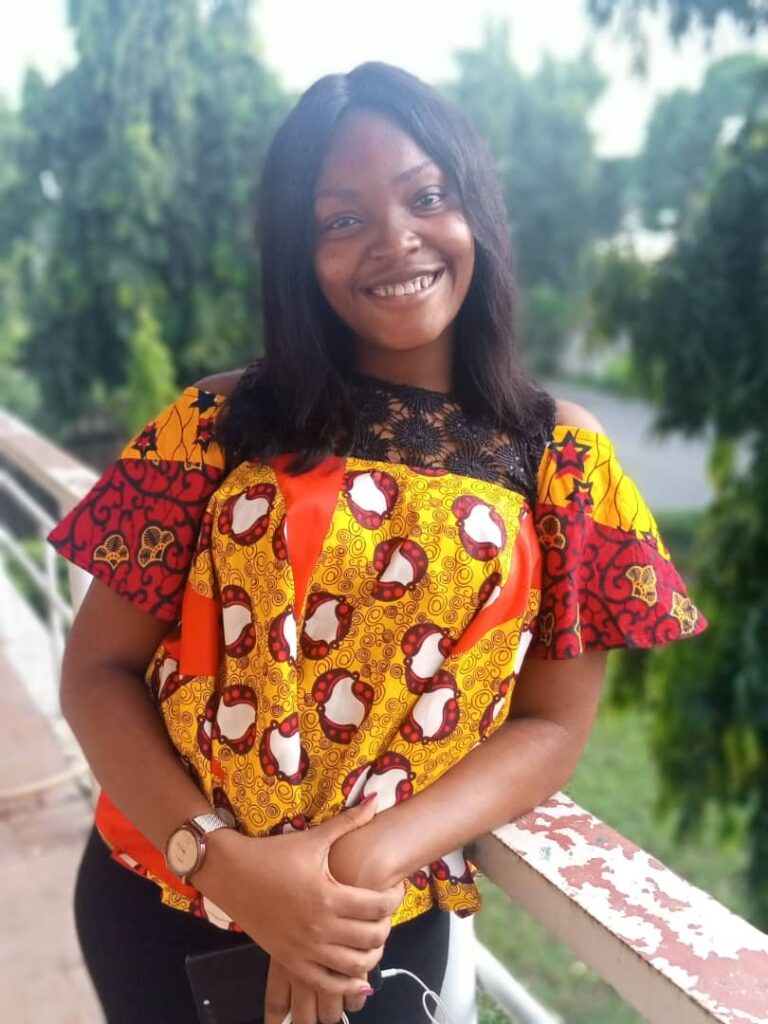 Now, I do not ever want to leave the classroom because those two years were the most rewarding. I got to experience life from another perspective with children who despite their socio-economic background, still managed to bring love and joy into the classroom.
Odimegwu Frankcess Ngozi, is a graduate of English from Ambrose Alli University, Ekpoma, Edo State. She is an alumna of Teach for Nigeria. Frankcess is the co-founder of Iyaniwura Initiative, a women empowerment initiative. She loves to write and is learning graphics designing. Frankcess hopes to remain a teacher and further her education to become a lecturer.