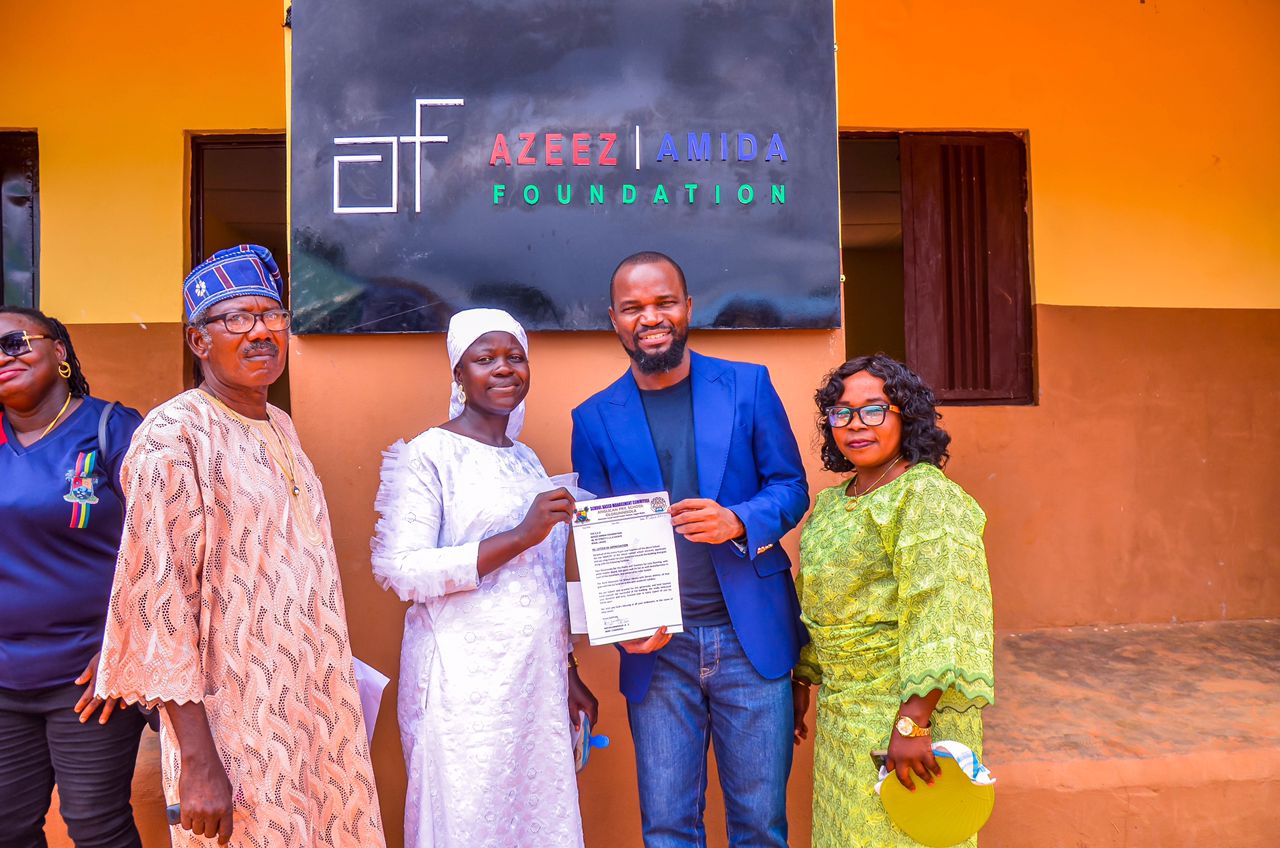 The Azeez Amida Foundation has inaugurated Nigeria's first 24-hour solar-powered public primary school. Delivered to Anglican Primary School, Olorunsola, Ipaja-Ayobo, Lagos State, this groundbreaking initiative aims to pave the way for enhanced educational opportunities, particularly in Olorunsola, where the school is the sole institution in the community. 
Azeez Amida Foundation
With a steadfast commitment to delivering quality education, the Azeez Amida Foundation's latest endeavour promises to impact Nigeria's educational landscape in line with its objective for underprivileged children and young adults.
The Foundation, a not-for-profit initiative created by renowned business leader and growth expert Azeez Amida, renovated two large classrooms fitted with fans, lighting, digital boards and learning chats, including a state-of-the-art library for the primary school.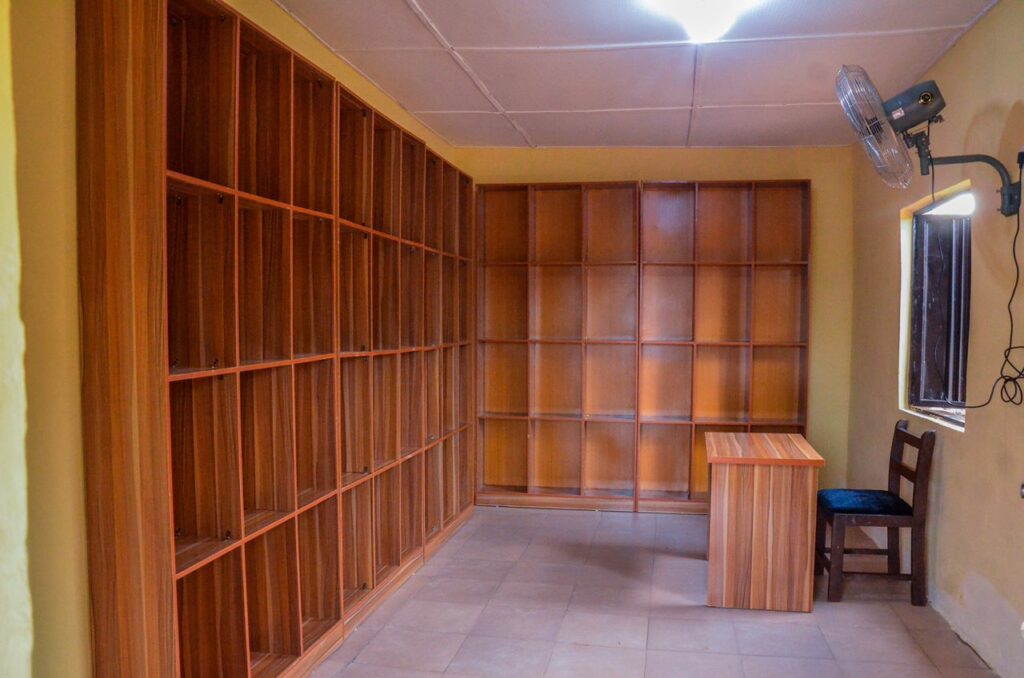 Before the renovations, community members disclosed that many pupils were constantly absent from school as the previous infrastructure didn't adequately cater for their needs. A video posted on Azeez Amida's social media when he announced the foundation's plans to renovate the primary school showed the institution with a few broken seat and leaky roofs.
Olorunsola community
A borehole was also donated to the larger Olorunsola community. The facility, fitted with water tanks, five water dispensing taps, and a submersible pumping machine, is expected to provide access to potable water and support domestic use for more than 2,000 community members and neighbouring communities.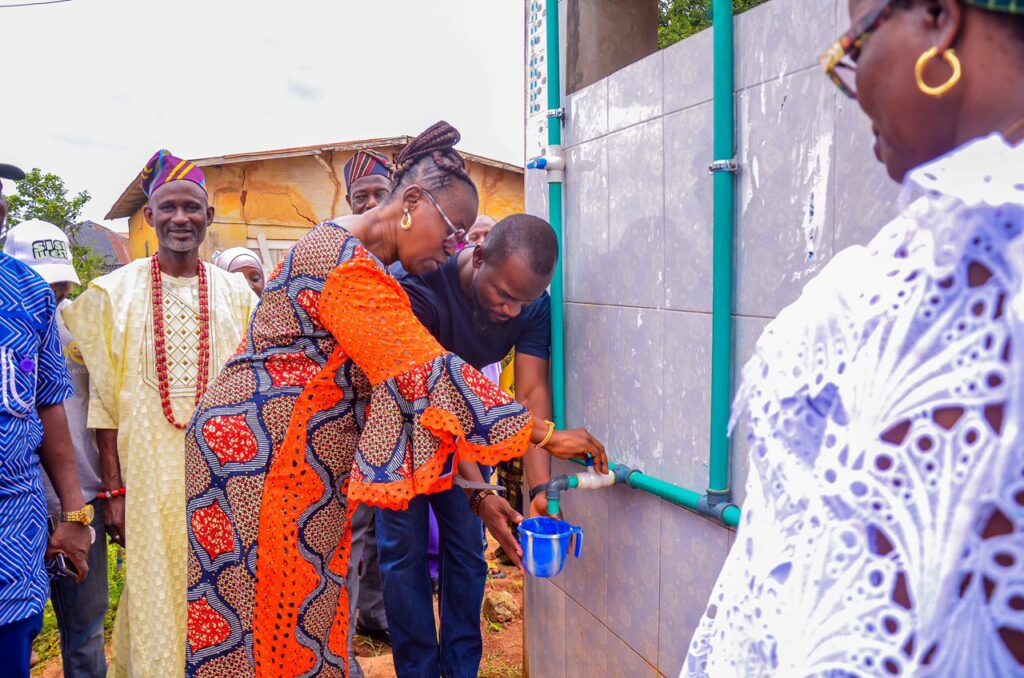 While commissioning the projects, the Chairman of Ipaja-Ayobo LCDA, Chief Mrs Bola Shobowale, thanked Azeez Amida and his team at the Foundation for the kind gesture, noting that it will go a long way in securing the future of the pupils.
"Education is a powerful agent of change. It stabilises lives and livelihoods and secures our children's future," she said. "It is every child's right to access quality and basic education. We thank Azeez Amida for this kind gesture. It is difficult to find people like him who are deeply committed to the younger generation. Just a few months after we laid the foundation, today, this edifice is standing before us," she added.
Azeez Amida
While speaking during the handover ceremony, Azeez Amida said the most significant investment one could make in life was not in the stock market, real estate or precious stones but in giving back to society.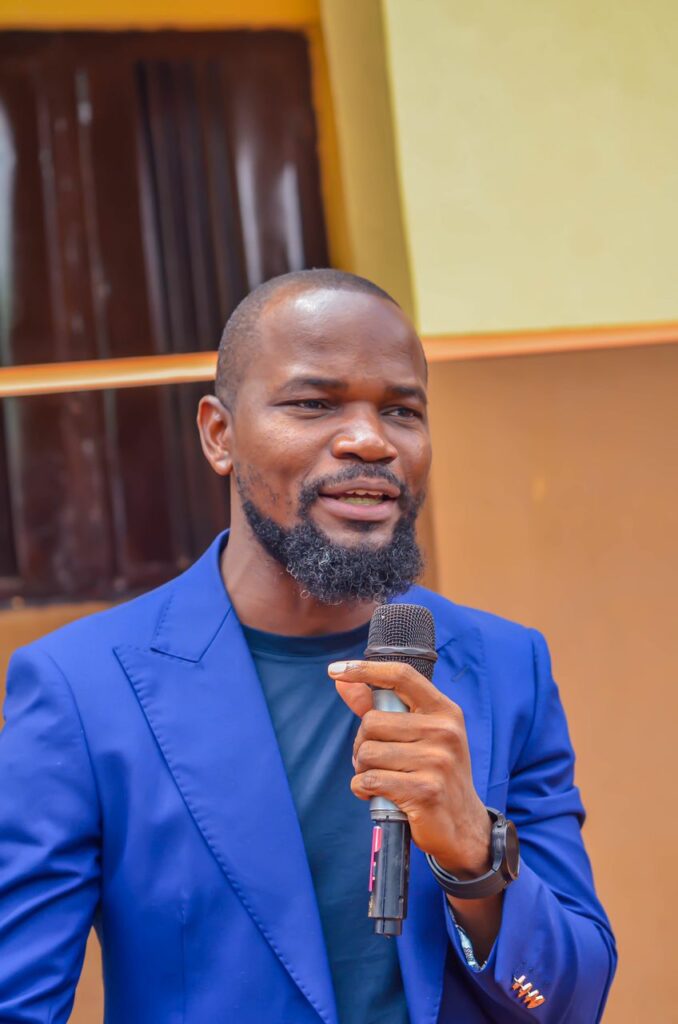 "This project was conceptualised to empower the only public school in the community with facilities to take children of school age out of the streets," said Amida. "Our mission is to promote the love for learning among children and to guarantee a conducive learning environment for them."
Speaking further, he disclosed that the Foundation will contribute its quota to societal development and that its commitment to improving education in Nigeria is long-term.
"The essence of the Foundation hinges on the fact that we need to be able to contribute to the lives of children and, by so doing, their families, and that will always be consistent for us. Seeing the big smiles and renewed zeal to learn makes me so happy. So definitely, we will always look for ways to improve education in Nigeria".
From Mrs Oluwaseun
The school's Headmistress, Mrs Alabi Oluwaseun, was ecstatic about the donations and promised that the donations would be put to good use for the betterment of the community.
"The school community appreciates the Azeez Amida Foundation's invaluable contribution to Anglican Primary School. This project will go a long way to assist teaching and learning processes. We appreciate them".
Royal fathers and other dignitaries within the community and environs graced the well-attended ceremony, including the Baale of Olorunisola, Chief Muraino Faghohun; Baale of Jagundeyi, Wasiu Aminu; Ipaja-Ayobo CDC chairman, Mr ogunmuku; the Chairman of Lagos State Universal Basic Education Board, Wahab Olawale Alawiye-King among others.
More projects from the Azeez Amida Foundation
Since its inception in 2022, the Azeez Amida Foundation has impacted over 250,000 lives across Nigeria and invested human and capital resources in various social interventions nationwide. In May 2022, the Foundation donated, in its inaugural project, hundreds of learning materials, potable water and toilet facilities to St Paul's African Church School, Ilogbo, Ogun state. When floods affected many parts of the country, displacing over 1.4 million people and affecting 82,035 houses, the Foundation partnered with Nigerian artist Timi Dakolo's support initiative to aid 50,000 flood victims in Bayelsa State.
Visit https://azeezamida.com/foundation/ for more information about the Azeez Amida Foundation.
See photo gallery