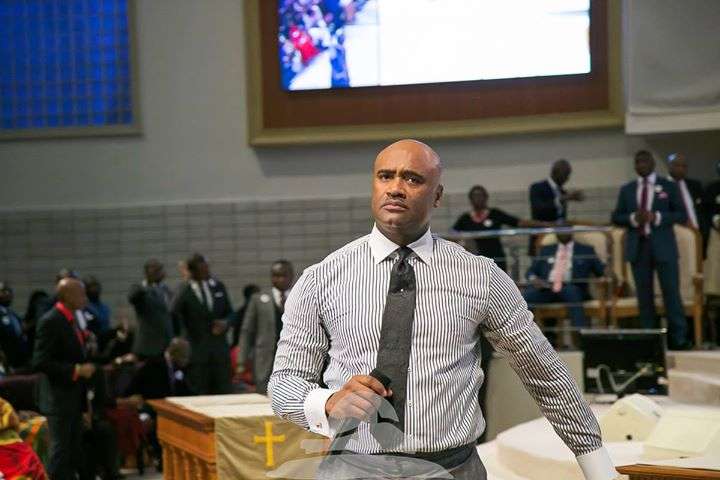 All is set for the 2018 edition of the now famous Spirit Life Conference hosted by Snr. Pastor of House on the Rock Church, Paul Adefarasin from Wednesday the 5th of August.
"In this world, almost everyone is working hard to achieve an end, you need something extra to distinguish you. Going through the annals of time and history, people who have done the impossible – stopped the mouth of lions, conquered kingdoms and carried out exploits have been endued with GRACE from God.

Grace is that divine lift that gives you the edge, the advantage and the empowerment to do more than your natural capacity and proficiency can!" – A statement from the metropolitan church reads.
Themed GREATER GRACE, the Spirit Life Conference will feature renowned speakers like Pastor Creflo Dollar, Bishop Mike Okonkwo, Pastor Matthew Ashimolowo, Pastor Ransom Bello and Conference Host, Paul Adefarasin at The Rock Cathedral, Lekki. Watch the official trailer for the conference below
https://www.youtube.com/watch?v=W2IKTDX5BOE
Music ministration will be led by award winning singer, Donnie McClurkin, Vicki Yohe, Glowreeyah Braimah and the Lagos Metropolitan Gospel Choir (LMGC).
The Conference which begins on Wednesday the 5th of September 2018 will hold from 5pm – 8pm weekly (till Friday the 7th) and then continue on Saturday 8th September 2018 by 10am. The Spirit Life Conference will conclude with a Super Celebration Service at 8am on Sunday 9th September 2018.
Follow the conversation on social media using the hashtag, #SLC2018.