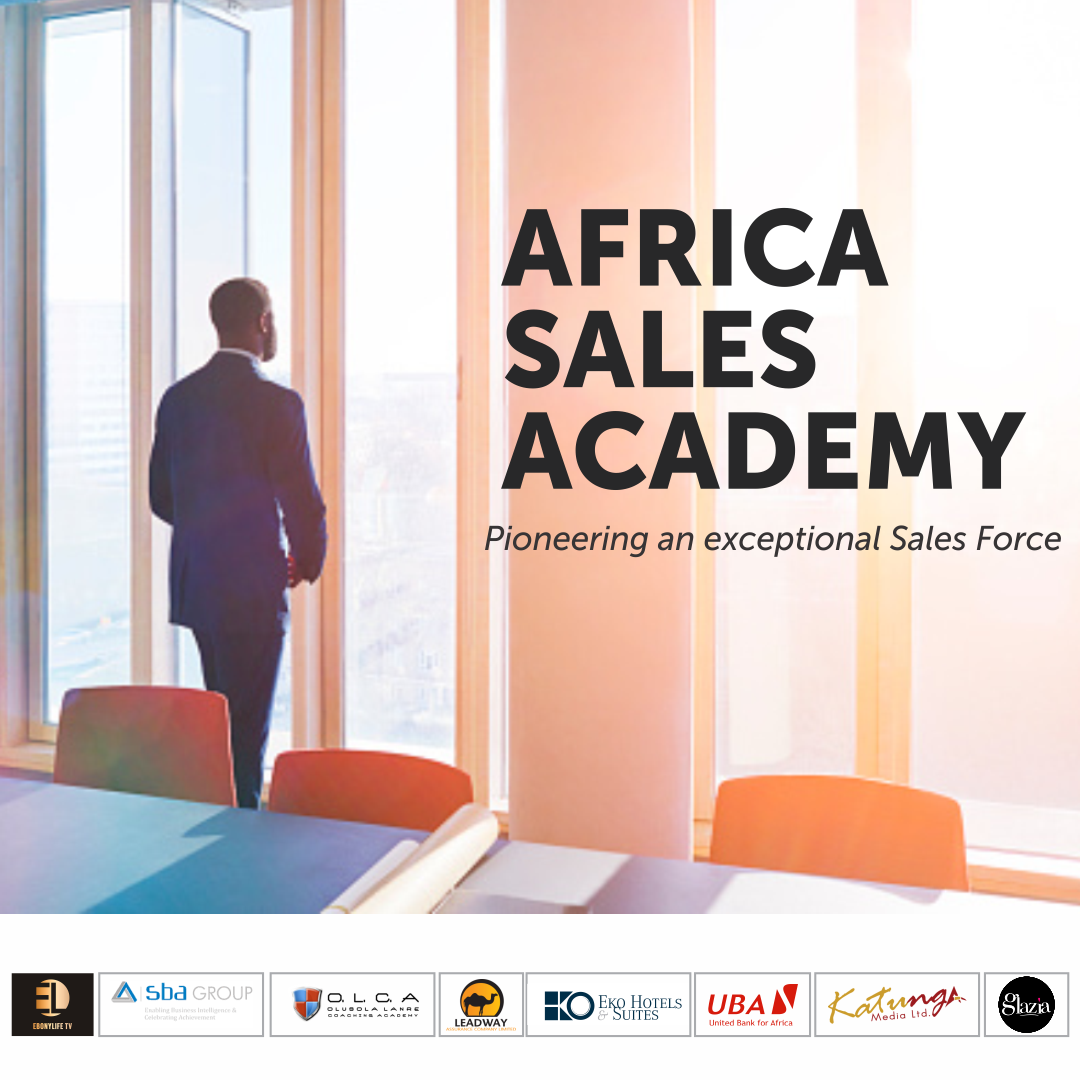 Africa Sales Academy is a dynamic and ground-breaking company that combines elements of coaching, recruitment and reality television in a truly unprecedented way. Our company has been created to reach out across the country to give a once-in-a-lifetime opportunity to ambitious and driven individuals who desire progressive and financial rewarding careers in Sales.
Job Title:  DIRECT SALES AGENT 
Job Description
Create a robust sales lead generation pipeline
Conversion of leads to sales
Prepare weekly and monthly report on sales activities
Ensure follow up with clients on repayment, daily coordination of marketing activities
Give support to team lead and sales supervisors
The candidate will need to
Have prior marketing and sales experience.
Keep management informed by submitting activity and results reports, such as daily call reports, weekly work plans, and monthly reports
Contribute to team effort by accomplishing set goals and objectives
JOB REQUIREMENTS
Desired Qualities:
Business development skills
Self-Motivation
Professional work Ethics
Positive work attitude
Ability to work under pressure
Ability to work in a dynamic environment
Strategic and innovative thinking
Excellent Oral and written communication skills
Sales and Results driven
Ability to work effectively in teams
Proven track record of achieving targets and deliverables
QUALIFICATIONS:
A B.Sc./HND qualification in any relevant field.
Experience in developing marketing and sales strategies.
Excellent oral and written communication skills
Computer and internet literacy
Please send your CVs to s.akande@africasalesacademy. com.
Please note – CVs must be sent before 12pm on Tuesday 29th November. We will not attend to any CVs sent after the stipulated time and date.  Visit Africa Sales Academy to know more 
Written and sponsored by the ASA