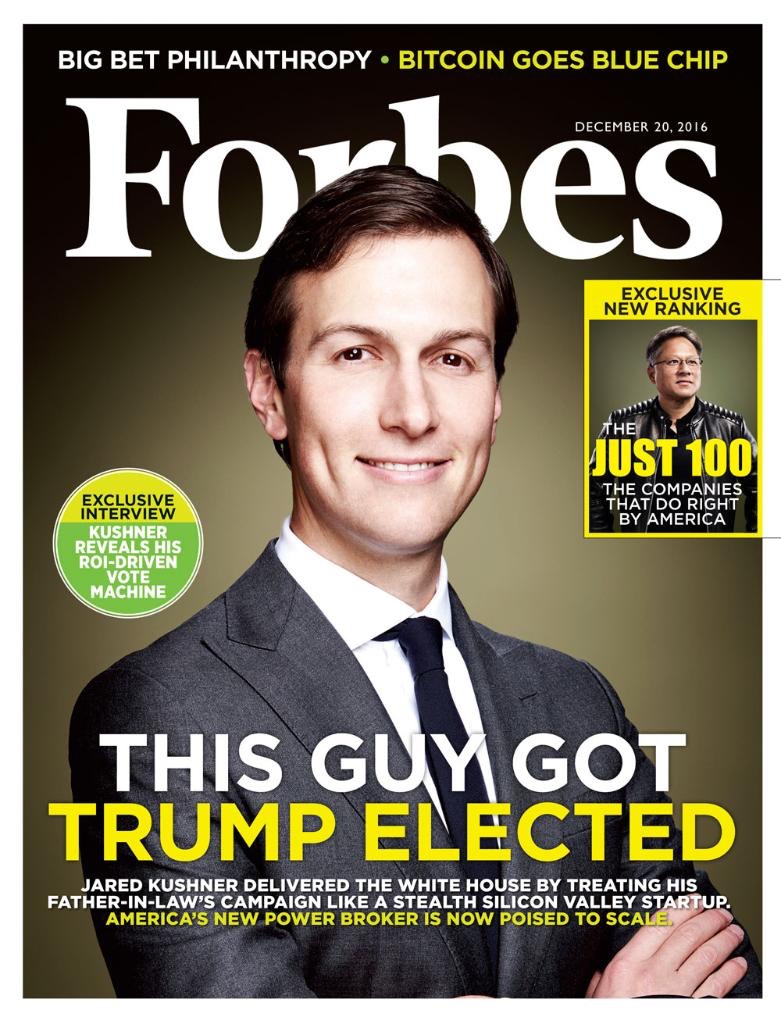 Jared Kushner covers Forbes Magazine and is revealed to be the force behind the shock election of US President-elect, Donald Trump.
Where Trump is brash and grandiose, Kushner (Husband to Ivanka Trump) who owns a couple media outfits and oversees his family's real estate empire, Kushner Companies, is calm and enigmatic.
"Jared Kushner is the biggest surprise of the 2016 election," adds Eric Schmidt, the former CEO of Google, who helped design the Clinton campaign's technology system. "Best I can tell, he actually ran the campaign and did it with essentially no resources.
"We weren't afraid to make changes. We weren't afraid to fail. We tried to do things very cheaply, very quickly. And if it wasn't working, we would kill it quickly… It meant making quick decisions, fixing things that were broken and scaling things that worked." – Kushner tells Forbes.
Jared understood the online world in a way the traditional media folks didn't. He managed to assemble a presidential campaign on a shoestring using new technology and won. That's a big deal," says Schmidt, the Google billionaire. "Remember all those articles about how they had no money, no people, organizational structure? Well, they won, and Jared ran it."
Interesting wouldn't you say? There's a lot to be learned from Kushner's campaign strategy too. Read more  at FORBES