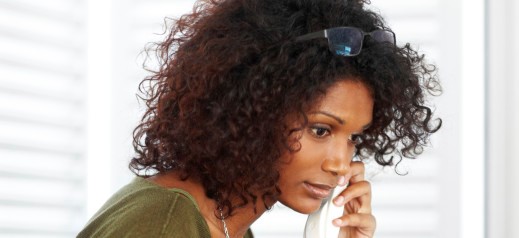 ENTER THE STAGE
Over the years, Zaz had come to strongly believe that there was a prospectus given to African mothers when they had their first children, and somewhere in that prospectus it was explained that the act of birthing a child, bathing and raising him/her meant that the term, 'boundary' did not apply to mothers where their children were concerned. It also listed out numerous ruses to pry information out of their kids if and when a child grew up and didn't want to share every detail of his/her life with a mother anymore.
Zaz's mum must have read the prospectus cover to cover, memorizing every ruse in the book and even created some new ones along the way to deal with her own unique situations. Knowing her for as long as Zaz did, she had learnt not to be offended by her remarks or questions, repeatedly reminding herself that her mother's inquisitiveness was out of love and concern (okay, maybe 90% love and 10% plain aproko aka gossip).
Living up to her interesting self, her mother had called a couple of weeks ago with the craziest question yet and so their conversation went:
'Zaz how are you?' Mummy Zaz asked
'Am fine ma', Zaz responded assuming it was just her routine check-in she had come to expect frequently.
'Ehen, so I am planning on converting the stage'. She just dove right in
The stage, as her family called it, was an arena in their home that her dad had constructed years ago as some sort of podium for his numerous events and parties. Over the years, it had become a perfunctory spot for setting up the couple's gallery during family weddings. All her siblings had used it during their own weddings.
'I am seriously considering converting it into a personal space', she went on
'Huh?' Zaz murmured distractedly, having no idea what her mother was going on about.
'The stage na! I want to convert it into a personal space for my business when I retire.
'When you retire, ke? I thought you weren't retiring until the end of next year? And why are you telling me? She asked obviously still confused.
Zaz was really the last person in her family to have such conversation with. She fully utilized her last born privileges to stay out of details like construction, repairs etc.
Not one to take sass from anyone especially her last child, her mum quickly fired back, 'did I tell you I don't know when I am retiring? It is December next year to be precise, just about 13 months from now so I have started planning what comes after. Since you are the only one still unmarried, I thought to tell you so that you know that the stage will no longer be available after August next year, which is when I plan to start construction.
'Really mummy, is this the new line now? So am I supposed to hurry along so as to fit into your construction plans?' Zaz asked sarcastically. She wasn't all that surprised at the line of the conversation though. Her mother wouldn't rest until all her children were married off and she had a truckload of grand babies.
'I can hold off the construction a bit, if you introduce someone to the family before August', she continued, not even acknowledging Zaz's question.
'Hahahahahaha. How considerate of you, mummy. Don't worry, I heard you loud and clear. You will be the first to know when I do have tangible marriage plans. I have to go right now. Bye.' She replied and disconnected the call before her mother went on other lecture about her refusal to introduce a potential husband to the family.
Oh well, maybe when to her mother's delight she FINALLY got married and had babies of her own, she too would receive the prospectus and become a crazy person.
The Chronicles of Zaz – is a column where Zaz shares her single still story; dealing with family, friends, lovers (Actual, Assumed and Potential lovers) and society. But most importantly, as she walks the path to finding the 110% kind of love and marriage (fingers crossed).
photo credit: Getty 
About The Writer: Tene.T is an essayist who loves to tell stories she terms fictional non-fiction. What really happened after Cinderella married the prince? Just like the Kate Middleton, was it all beautiful and rosy because her prince really loved her and was fully devoted to her or like Princess Diana, did her fairy tale soon reflect a loveless marriage making even the glamour of royal life too much for her?
She is also the creator and writer of blogs:  Journal of A Complex Mind and 30ish and Single Still