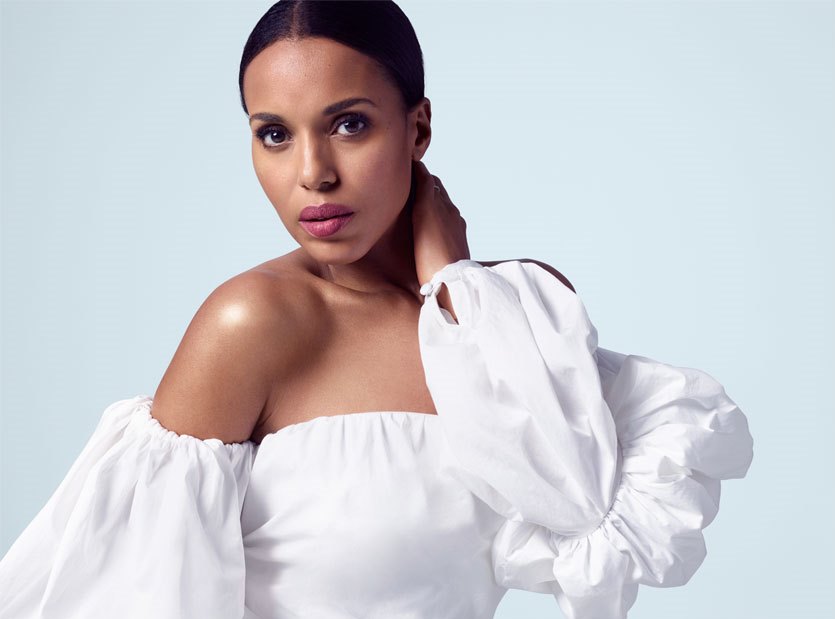 Actress, producer and women's rights activist, Kerry Washington stars on the cover of Net-A-Porter's fashion magazine, The Edit for their "Power Women" issue. On this issue which celebrates women, Kerry was styled wearing only female designers as she talks life, career and power with Margaret Wappler.
The star who plays Olivia Pope on Scandal echoed some of her character's favorite mantras: "We will not fail. We will not go down. We will fight the fight. There's always a solution." She says. "Saying those words, week after week, they've sapped into my bloodstream. Now I feel that way. I wake up, I have a house full of kids and pets, a new production company, I'm number one on the call sheet, and I think: 'I will not go down. There's always another way.'"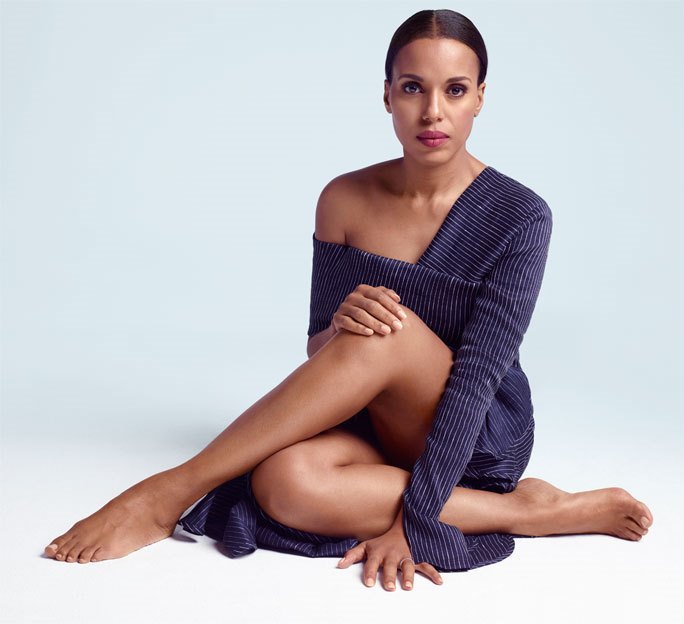 Like most working moms, Kerry Washington who is a mother of two had to learn to multitask. According to The Edit, the Scandal star and husband Nnamdi Asomugha's 7-month-old son Caleb was "cradled at her breast for a midday meal" during the interview. "I can be covered in spit-up on a conference call while I'm pumping and that's OK, because this is my perfect," Washington told The Edit "It may not be somebody else's, but this is mine."
She is inspired by friend and mentor, Shonda Rhimes and her vast production empire, Shondaland. "Shonda's got I-don't-know-how-many shows now, plus three kids, and she just figures it out," says Washington. "However busy I feel, Shonda feels busier, so I'm just going to rise to the occasion. She's been a real role model. Seeing the community she's created and the work ethic – I feel like there should be more of this in the world."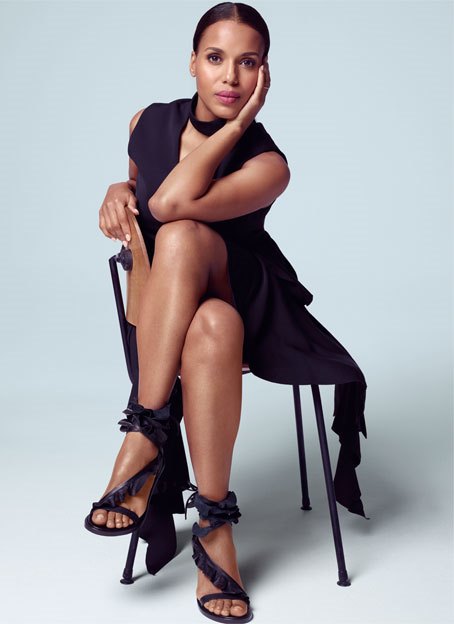 On her production company, Simpson Street,"We're looking to do diverse work that brings more and more people to the table – anyone whose voice is underrepresented. We're trying to carve out a space for them at the table of empowered storytelling." she says.
Read the complete cover story at Net-A-Porter 
Photo Credit: The Edit