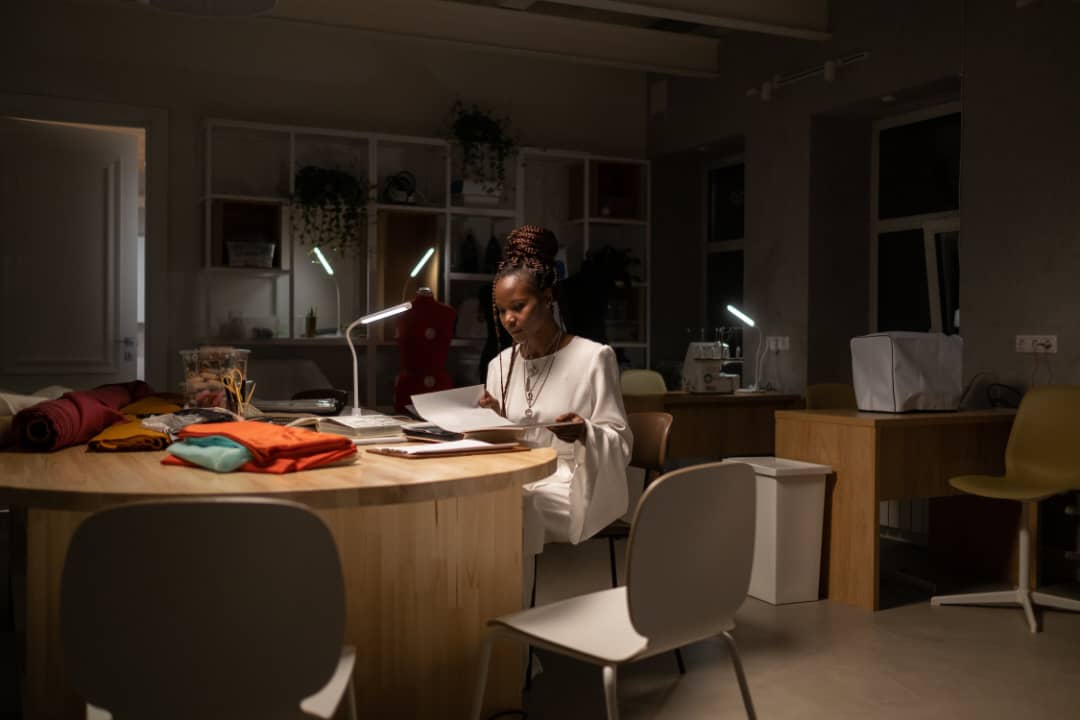 In 2022, the Business of Fashion unveiled the second edition of its BOF Sustainability Index, which featured an expanded scope. This updated index monitored sustainability initiatives within the largest publicly traded companies in the fashion industry, encompassing the luxury, sportswear, and high-street sectors. The index evaluated these companies' advancement towards their ambitious 2030 objectives across six key impact areas: transparency, emissions, water and chemicals, waste materials, and workers' rights. Notably, no company achieved a score higher than 49 out of 100, with Puma securing the top position, followed by Kering and Levi Strauss.
In Nigeria, sustainability and the six impact categories mentioned above pose significant challenges. According to the United Nations Environment Programme, every day, the equivalent of 2,000 garbage trucks full of plastic are dumped into the world's oceans, rivers, and lakes. This alarming statistic underscores the global problem of plastic pollution, with an annual leakage of 19 to 23 million metric tons of plastic waste into aquatic ecosystems, contaminating lakes, rivers, and seas. In the words of Inger Andersen, UNEP Executive Director, "We will not recycle our way out of the plastic pollution crisis; we need a systemic transformation to achieve the transition to a circular economy."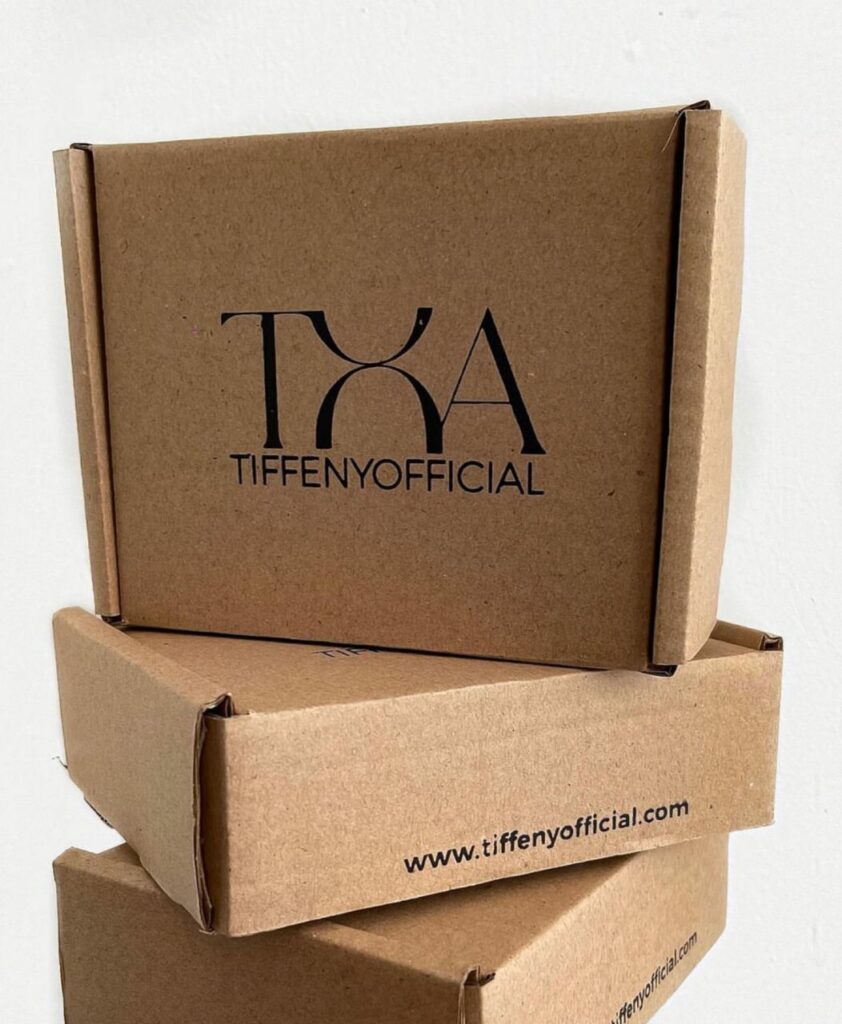 In a noticeable shift towards a systemic transformation, Nigerian fashion brands are starting to move away from plastic packaging. One such example is Tiffeny Official, a Lagos-based jewelry brand that proudly emphasizes "bringing affordable fashion accessories to Nigeria" in its Instagram bio. Notably, all of my orders from them have been packaged in paper.
Plastic Packaging in Nigerian Fashion
Discussions about plastic packaging in the Nigerian fashion industry has always been a topic of huge importance. In an article by Culture Custodian, Adejoke Lasisi explained how she turned her desire to eradicate communities of waste into a fashion design company. "A piece of water sachet becomes sixty to seventy inches long after going through the shredding process. It is then turned into a roll of plastic yarn and weaved on a loom with a bit of cotton thread. This makes Planet 3R's plastic-textile 90% plastic and 10% cotton", she explains.
Managing waste disposal is already a significant challenge in Nigeria, and it becomes even more daunting when fashion brands exacerbate this issue. According to Earth Org, garments are a huge source of microplastics because so many are now made of nylon or polyester, both durable and cheap. Each year, approximately 500,000 tons of these pollutants find their way into the ocean, equivalent to the plastic pollution generated by more than 50 billion bottles.
While this statistic reflects the impact of garments that may contain plastic, a more concerning situation arises when we examine the detrimental effects of plastic packaging. The textile industry, known as one of the most environmentally harmful sectors globally, contributes to about 10% of worldwide greenhouse gas (GHG) emissions and is responsible for 20% of wastewater. According to Mazaars, Lagos, Nigeria, with its population exceeding 23 million, produces over 13,000 metric tonnes of waste daily.
Nigeria's national policy regarding plastic waste management has set ambitious goals, intending to eliminate single-use plastic bags by 2028 and ensure that all plastic packaging on the market is recyclable or biodegradable by 2030. However, there is currently a lack of tangible evidence indicating substantial progress toward achieving these objectives.
Nigerian Fashion Brands Embracing Sustainability
Sustainability is now a fundamental requirement for development and essential for incorporating into human life models to safeguard human well-being and maintain balanced ecosystems for future generations. The era where prosperity was solely linked to economic and social aspects is behind us. Today, environmental considerations have gained significant relevance. The current decade marks a critical inflection point for the fashion industry to transform in line with global ambitions to curb climate change and establish more responsible business practices, and it's amazing to see Nigerian brands investing in this vision.
"At Ahluwalia, we are dedicated to creating beautifully designed clothes that are made to last and to be cherished while innovating positive methods of production and business practice," states the Ahluwalia Practice section on the brand's website. Ahluwalia clothing is produced in female-owned factories and crafted from surplus, post-consumer, recycled, and organic fabrics. This approach has not only helped them minimize their carbon footprint but also has a positive effect on biodiversity by diverting materials away from landfills.
In 2012, Nkwo Onwuka decided to address two major problems in Nigeria: a lack of support for artisans and an increase in textile waste.
Fast forward to today, and her brand, Nkwo Official, is renowned for textile waste reduction, traditional craft skill preservation, and environmental conservation. The brand won the CNMI Sustainable Fashion Awards for Emerging Designers, a reflection of the brand's sustainable efforts across all aspects of production.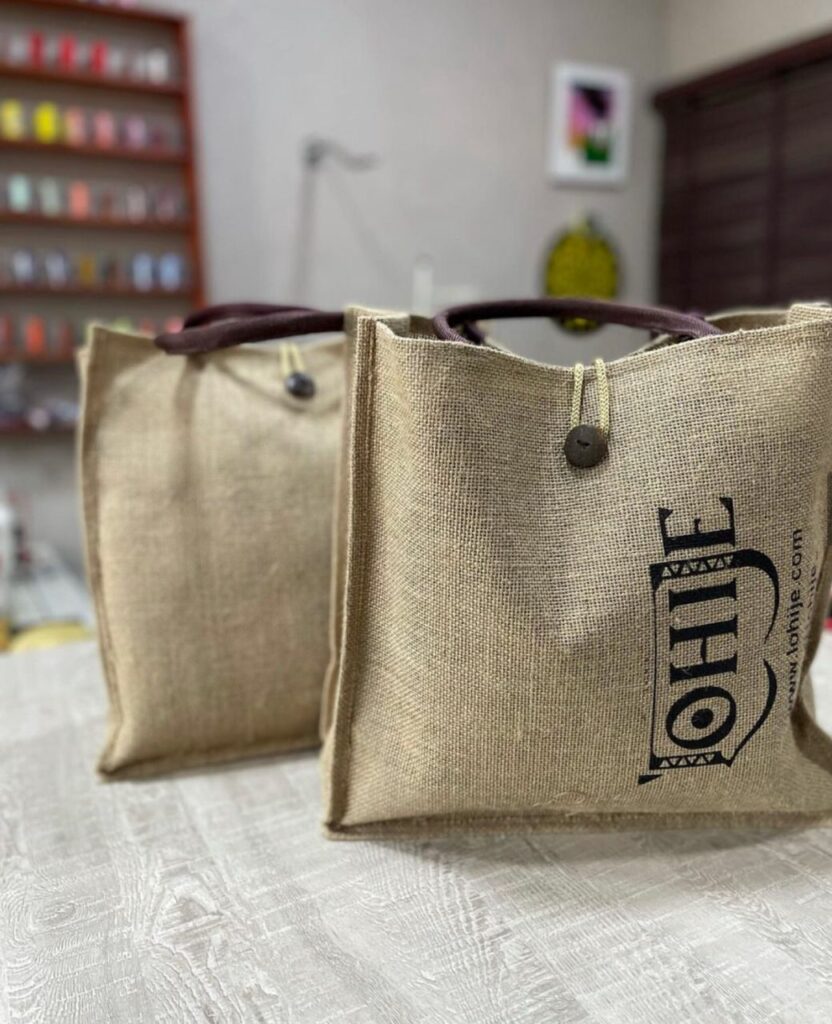 For Lohije, the process of embracing sustainability is what makes the brand different from others, especially with its foundation in African arts, craftsmanship, and history. The brand's sustainability ethos translates to its packaging and finding new and better ways to not contribute to waste packages. The brand has moved from its eco-friendly paper bags to using fabric tote bags and jute carrier bags.
Obstacles Faced by Nigerian Brands in Adopting Sustainability
Nigeria's plastics industry significantly contributes to the country's economy and job market. However, misusing plastics and improper waste management pose serious threats to health and the environment. Plastic waste is disposed of in harmful ways, leading to clogged drains, flooding, soil contamination, ocean pollution, and health risks. Burning plastic also releases toxins, exacerbating public health issues and greenhouse gas emissions.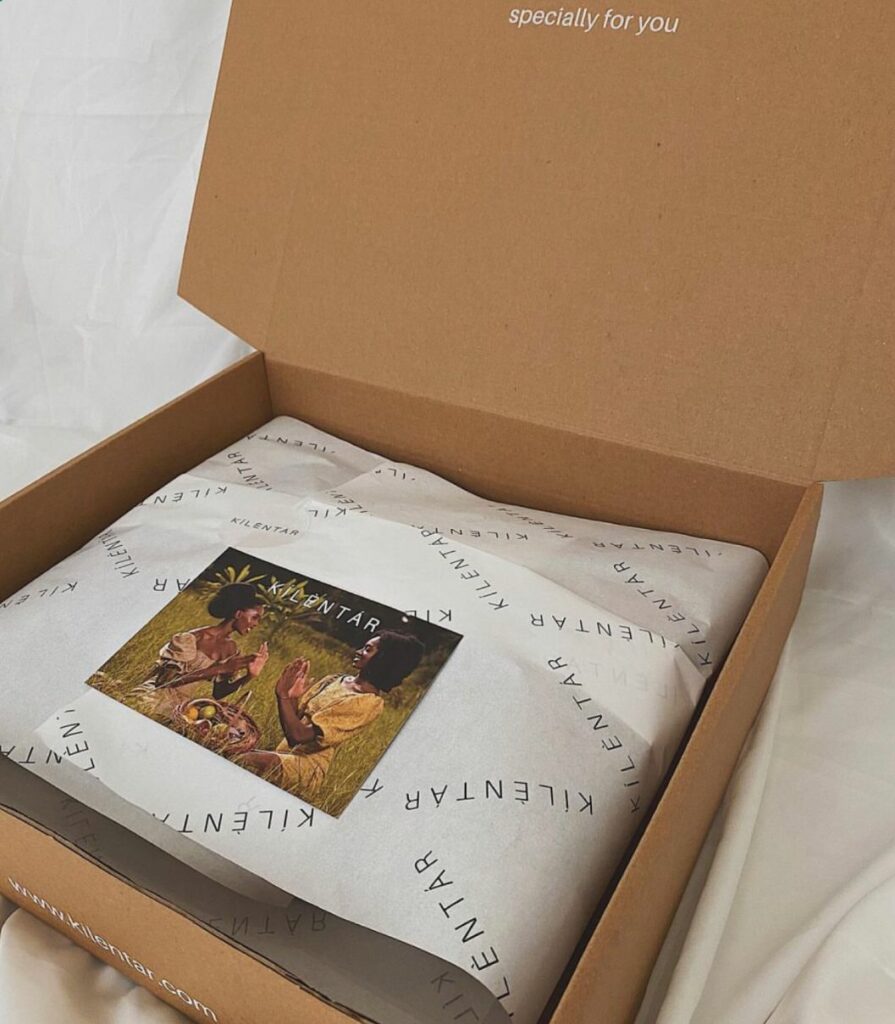 However, the process of adopting sustainable practices for Nigerian brands comes with several challenges. The Nigerian fashion industry, like many others around the world, is increasingly recognizing the importance of sustainability. However, Nigerian brands face several unique obstacles on their path to adopting sustainable practices.
These challenges include;
a lack of awareness and education about sustainability,
limited access to sustainable materials, and
high production costs associated with sustainability, inadequate infrastructure for recycling and waste management, and the need to balance sustainability with consumer demand for affordability.
Overcoming these obstacles will be essential for Nigerian brands to make meaningful progress toward more sustainable fashion practices and contribute to a greener, more responsible fashion industry. 
The issue of plastic waste poses a severe threat to Nigeria's environment and ecosystems. As highlighted in this discussion, fashion brands play a role in contributing to plastic pollution. It is crucial to emphasize the need for continued efforts to reduce plastic waste, not only in fashion but across all industries. The devastating impact of plastic pollution on oceans, water bodies, and wildlife necessitates immediate and sustained action.
Consumers and the fashion industry in Nigeria must work together to drive sustainable change. Consumers can make more conscious choices by supporting brands that prioritize sustainability and reducing their plastic consumption. Simultaneously, the fashion industry must invest in sustainable practices, materials, and waste management. Collaboration, innovation, and education will be key to addressing these challenges and achieving a more sustainable and responsible fashion landscape in Nigeria.