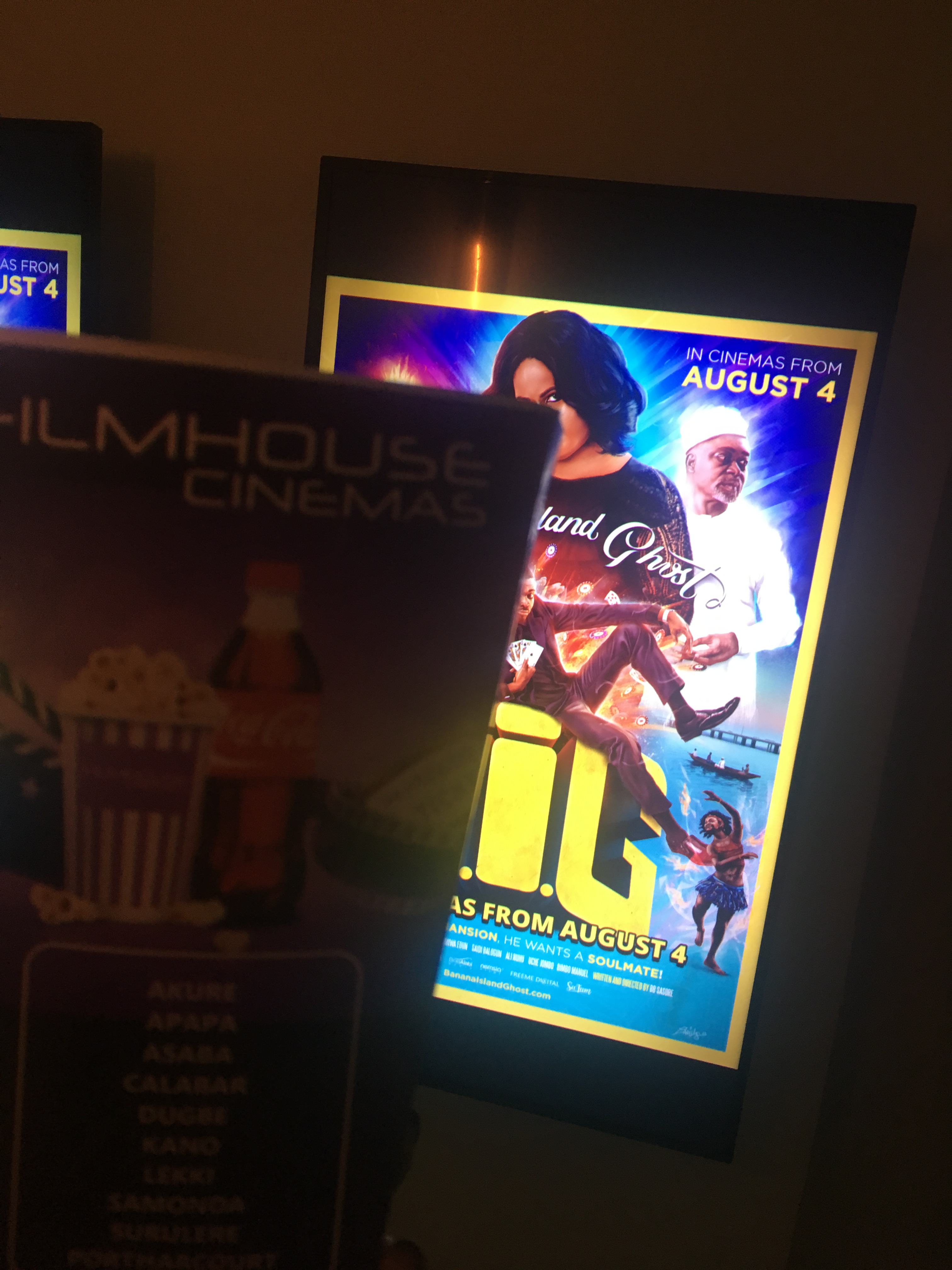 Team Glazia and a couple friends went to the cinema Wednesday evening to see new movie, Banana Island Ghost. 
Remember, we already had a full on review quickie from our friends at The Delphinator TV so, this was just a fun but critically reviewed addition.
There's nothing like going to the cinema with a group and everyone sharing their thoughts about the movie afterwards. In Glazia fashion, enjoy our mini-review of the movie.
Banana Island Ghost
Pros
Great casting
Awesome cinematography
Show-stopping effects
Witty lines
Great ending
Grew music
Cons
* Numerous above the line ad placements
* Story was all over the place
Winners
Chigurl of course
Patrick Diabuah aka Ghost
Akhan aka Police Officer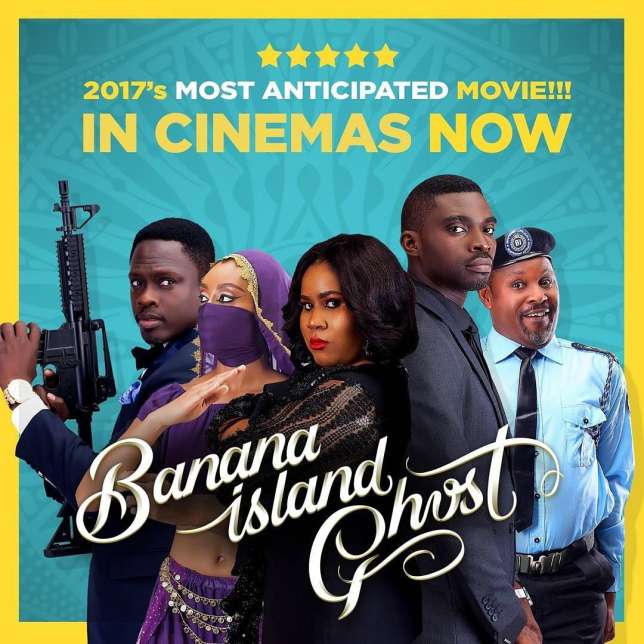 Viewers Comments
* Stephanie – There's this actor who said Nollywood is dead, I want to say to him "Go see Banana Island Ghost "
* Minomi – I was this close to jumping off my seat. It was too funny
* Oma – Doesn't completely make sense but that's ok, it's super hilarious with very clean shots
* Joy – Whoever wrote the story is sick in a good kind of way
* Abe – Google car? Who thought that up? I literally screamed
Overall Verdict
Go see it! A really funny movie for when you want to have a good laugh! Scores: -> 7/10
Have you seen the movie? What are your thoughts?