2021 has been quite the year, and that is something we can all agree to. The good, the bad, the fashionable and more, this year has been an eventful one. Many awards shows and events decided to resume in-situ red carpet appearances. That was before the Omicron variant decided to make an unwelcome entry.
Having to physically be on a red carpet means giving everything to your appearances, and the stars don't play with that. They showed up and showed out. From the Grammys, to the Oscars, Met Gala, British Fashion Awards, the Headies awards, and Emmy Awards. Then to the countless movie premieres and more, 2021 presented ample opportunities for a fashion showdown. Not to forget to mention our exclusive weekly top 10 best dressed stars fashion list that has been a hit back to back. See it all HERE. 
So, for our special Christmas Issue, we look back at some of the biggest celebrity fashion looks of 2021, across Africa. It's so lit if we do say so ourselves.
Rita Dominic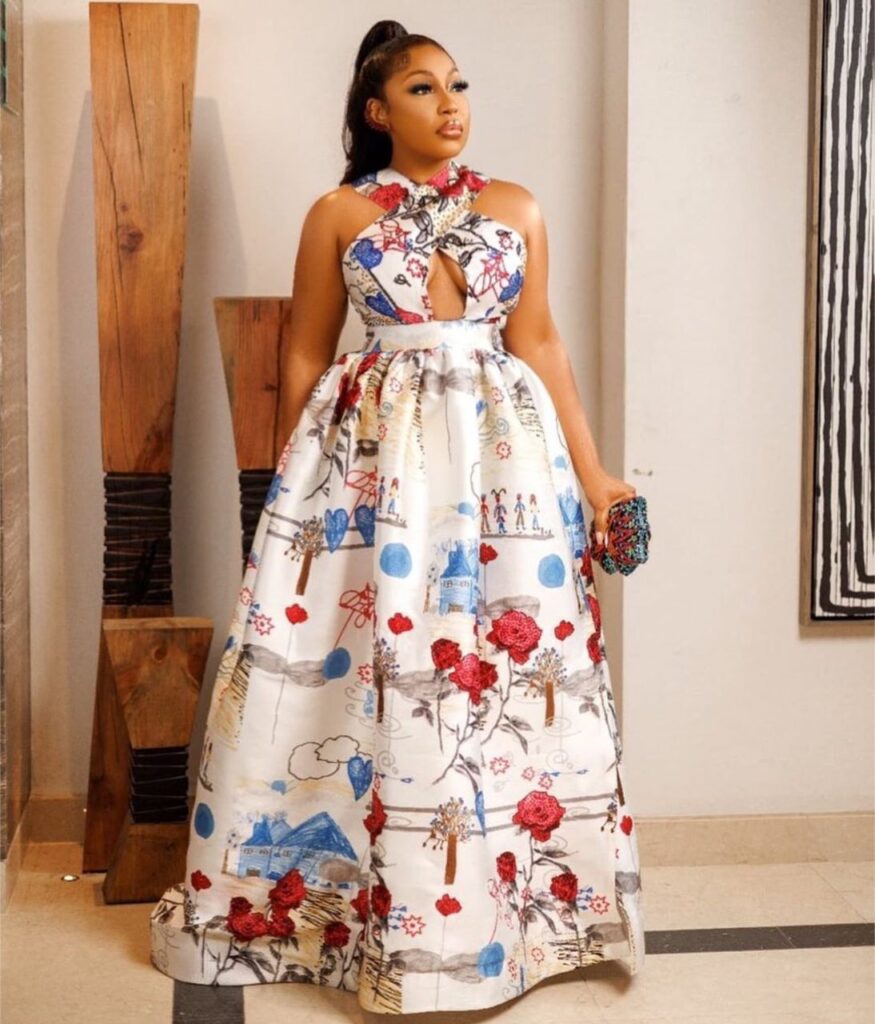 Veteran Nollywood sweetheart, Rita Dominic makes our ultimate best dressed list 0f 2021 in a floral floor length dress by The Studio by S.B. Youme. Rita accessorized her stunning dress with a cute clutch.
Olivia Yace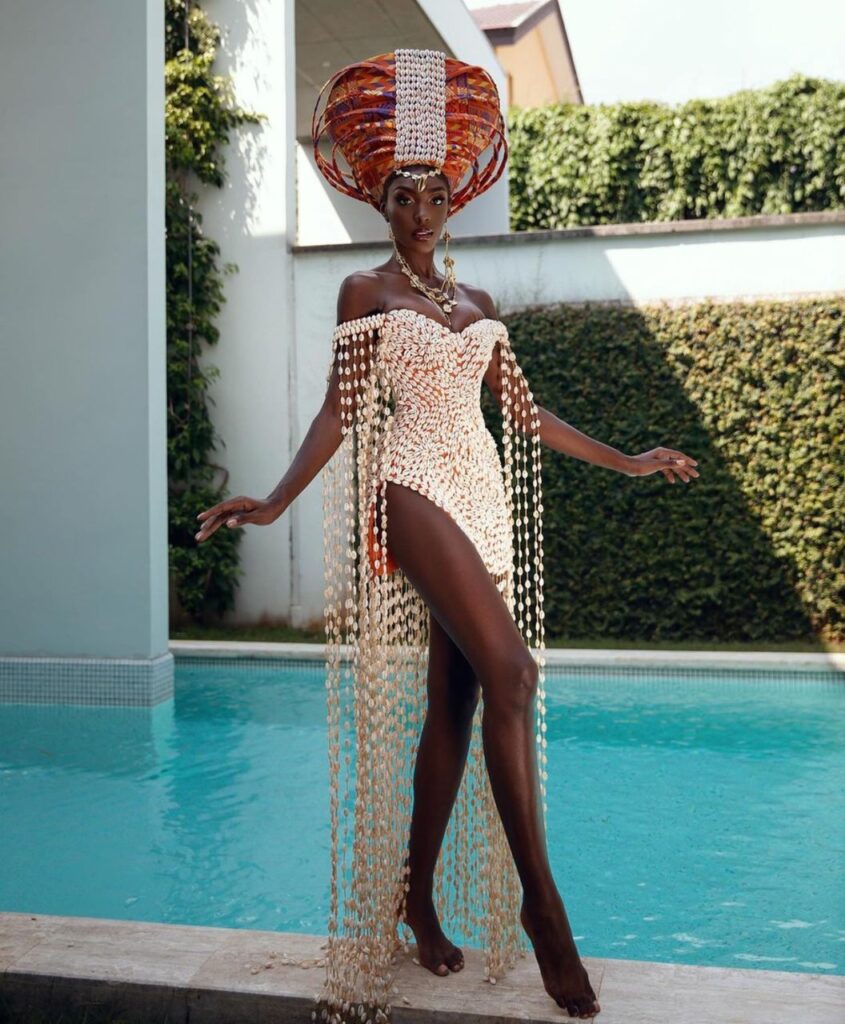 Olivia Yace, beauty queen and Miss Cote d'Ivoire 2021 who only recently debuted on our exclusive best dressed list, made it to the ultimate list. The beauty queen is a vision in a traditional handmade woven loincloth adorned with countless cowries, that celebrates her heritage. She accessorized with a gigantic headdress.
Nana Akua Addo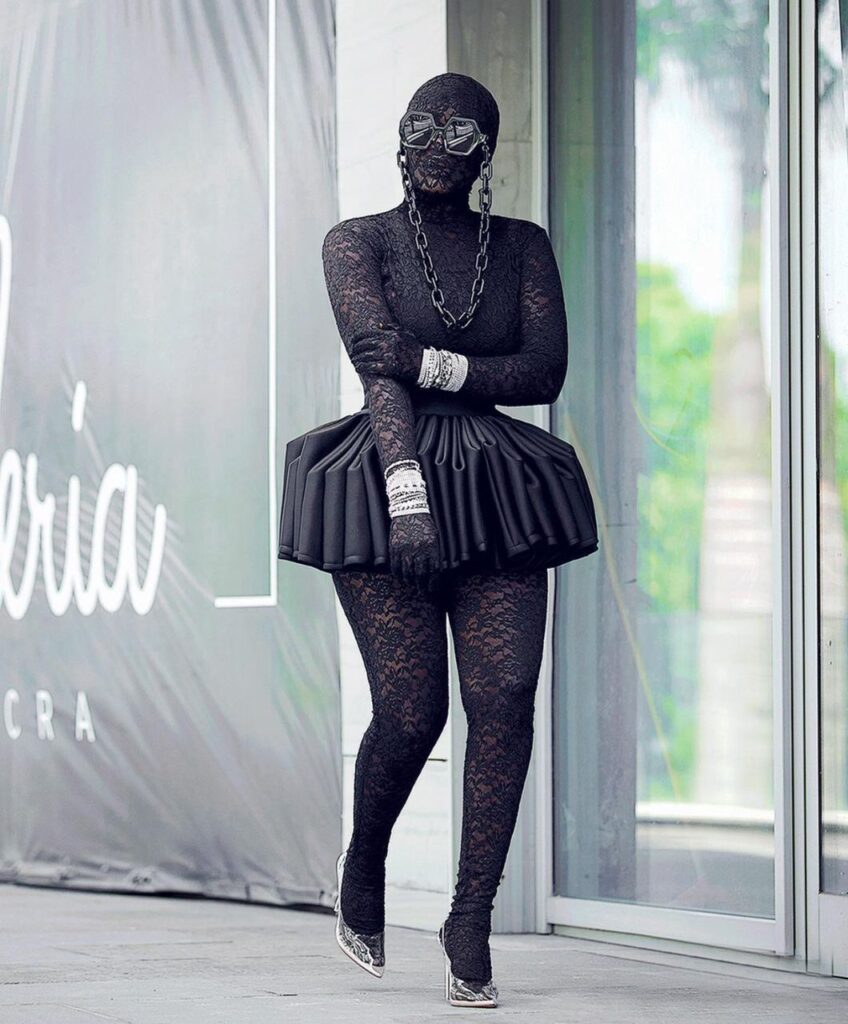 Well, she isn't playing! It shouldn't come as a surprise that Nana Akua Addo made this ultimate fashion list. The actor and entrepreneur made some bold fashion statements this year, and her in an all black lacy ensemble by Yartel is the loudest for us. The Kim Kardashian inspired look is only given some colour by her diamond jewelry and transparent heels.
Pere Egbi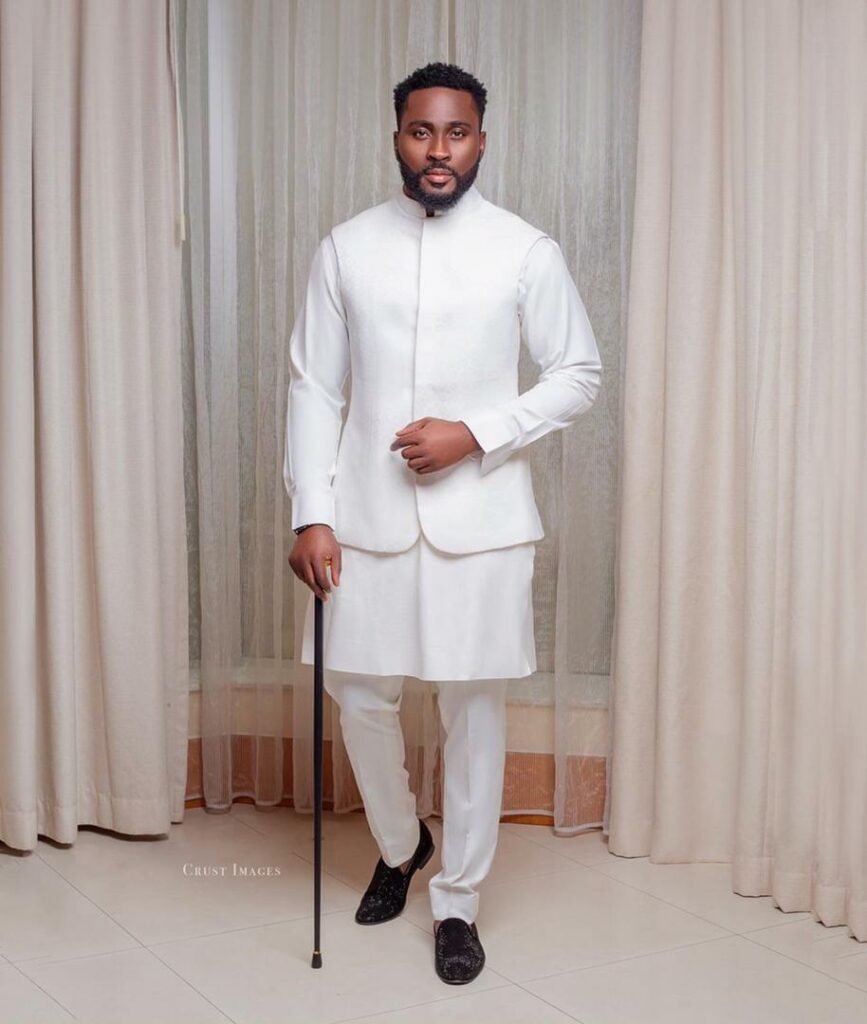 Hello there! Can we all agree that Pere Egbi is arguably the most sought after bachelor in Nigeria right now? The actor and Big Brother Naija season 6 finalist makes his first official debut on our best dressed list. Pere looks perfect in an off white Kurta jacket three piece by Jax Grehman. He accessorized with a pair of black shoes and a black staff.
Alex Unusual
A queen true and true, Alex Unusual, real life barbie and fashionista stood tall in a part illusion, part yellow train dress by VeeKee James. She accessorized with a pair of gold sandals and a red clutch.
Ozo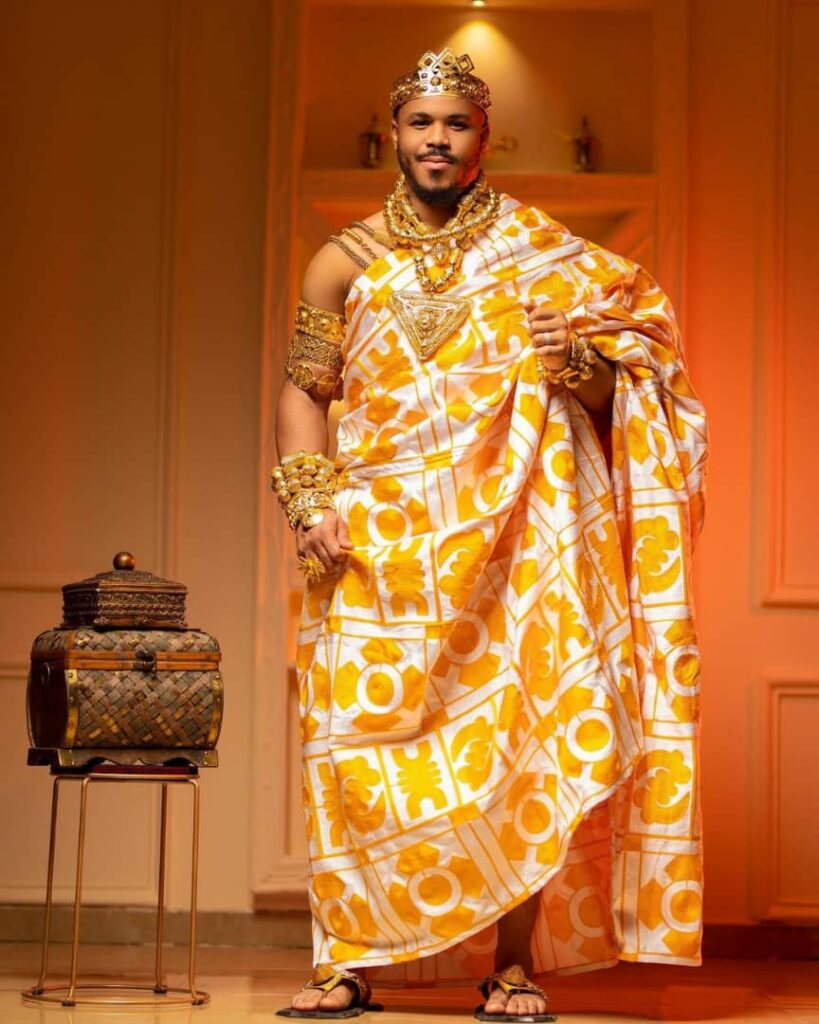 The king is here, and that's on period! Reality TV star, media personality and brand ambassador Ozo has just crowned himself king of 2021 fashion and you won't be getting any rebuttals from us, because whoosh!!! Look at him. He is king today and always, and we totally stan it. He is royally adorned with beads and the full regalia of a true king. All hail the king!
Eniola Badmus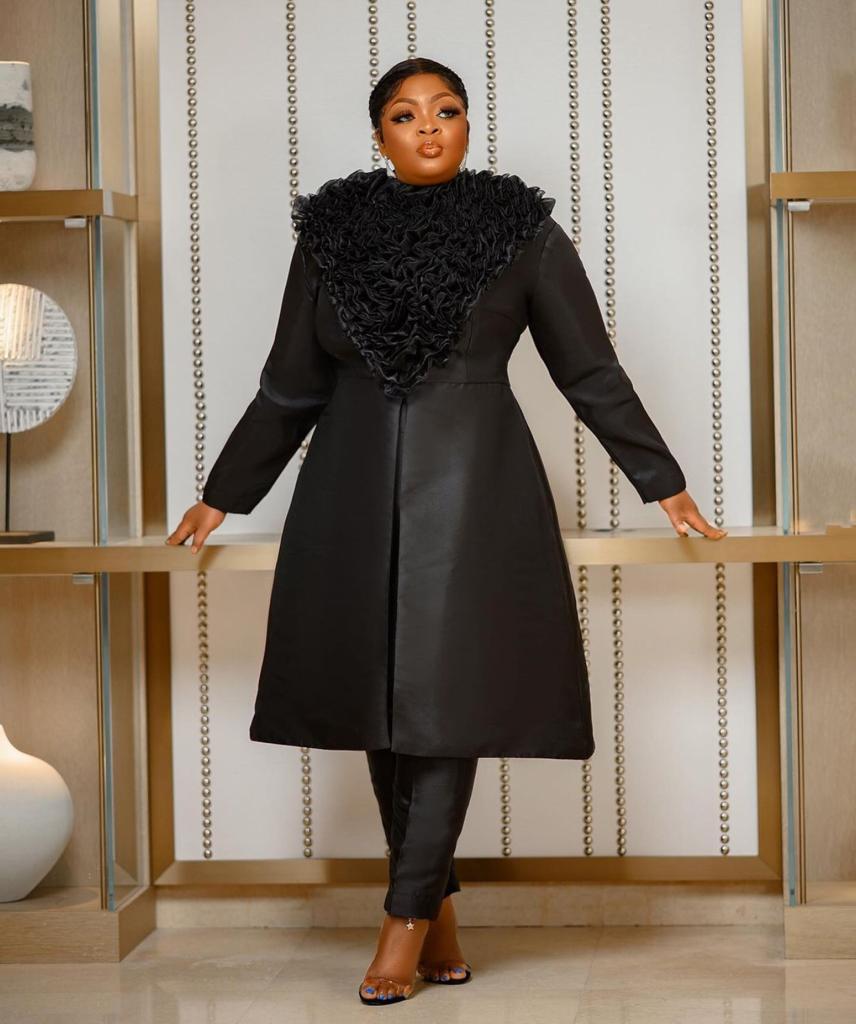 And just like that, we can't get enough of the new Eniola Badmus who is taking the gram by storm with her undeniable fashion face lift. The comedian and actor makes our ultimate fashion list of 2021 in a java black luxe set by House of Nini.
Neo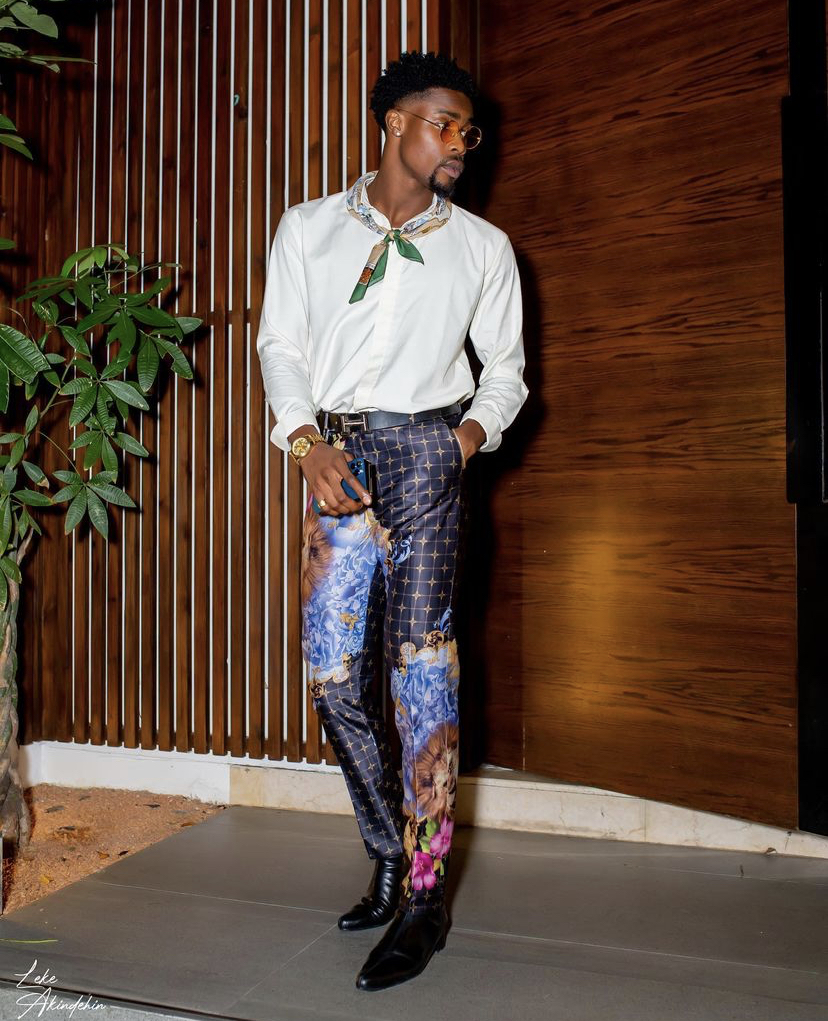 You don't do an ultimate best dressed list without the Drip Lord in the feature. Reality TV star and brand influencer Neo Akpofure lives up to his fashion street cred every time. and this time he goes full on swagger boss in a floral satin pants by Kamsi TCharles, paired with a white shirt and floral scarf. Neo accessorized with a pair of black boots.
See the full list and more exciting content in our Christmas Issue. Click HERE to download for free.