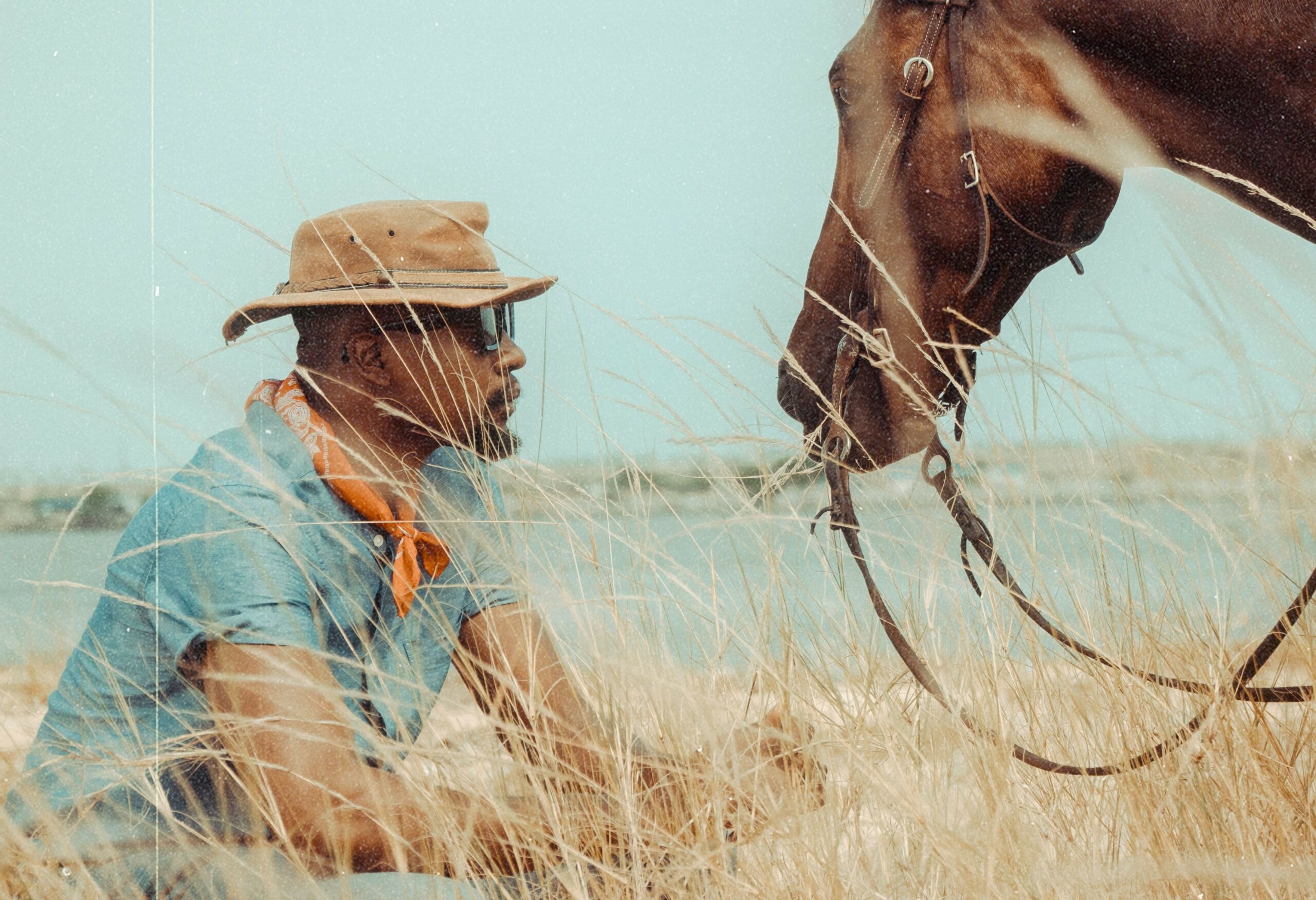 A few weeks ago, on a cool Friday night, my colleagues and I dressed up and went for some "we outside" groove somewhere in Lekki, Lagos. As with most outings, we took some photos for the gram, and you bet your Christmas chicken I was going to post those photos, which I did.
A few days later, someone left a comment on my photo that said "bootsss". I liked the comment and was just imagining how that was the one item he was most interested in. *rolls eyes*. Anyway, I asked why the boots and he said he's a cowboy, who's totally obsessed with boots.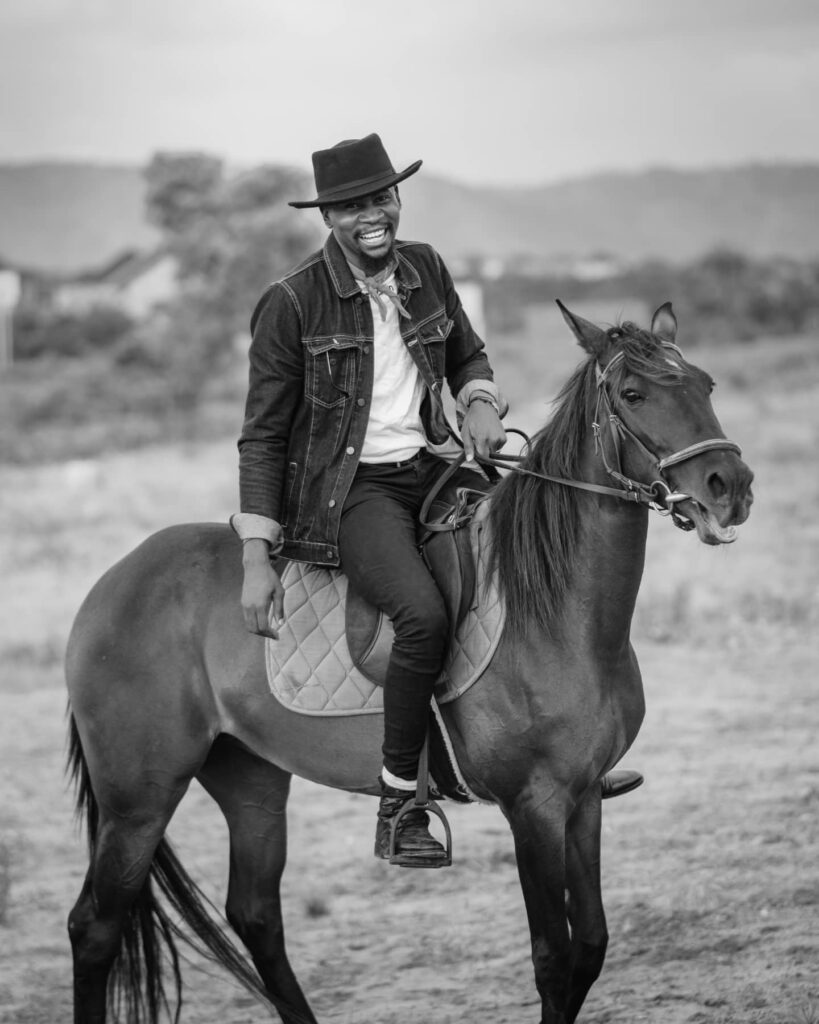 First thought off my mind was. This isn't Texas bro, Naija doesn't have cowboys. I couldn't be more wrong. Long story short, we got talking in the DMs and I was introduced to a whole new lifestyle in Nigeria and Africa that I didn't know really existed. At that moment, I knew that more people had to know about the equestrian lifestyle because it is so cool. The horses, the stables, the dressage etc. It was all so fascinating. After that illuminating conversation, I spoke with our editor-in-chief, Omawumi Ogbe, and that's how we got here, having a sit down with equestrian lifestyle guru, GidiCowboy.
GidiCowboy and the Equestrian lifestyle
Rachael Mordi: Tell us about yourself.
Emmanuel: My name is Emmanuel Prince Aniezi also known as 'GidiCowboy'. Founder and Creative Director of the brand, GidiCowboy.
RM: The equestrian lifestyle is not something that is very common in these climes. How did you get into it?
E: A friend of mine introduced me to horses and I learnt how to ride and never looked back. I fell in love with the lifestyle and I have been riding ever since. It means so much to me to be able to connect with this beautiful, honest creature. I try to live an honest life, learning from these creatures. As time went on, things began to fall into place. I also began to dig deeper into the significance of horses in African and Nigerian culture.
One of the things that stands out is the presence of horses on our National Emblem which signifies dignity. However, I believe those horses signify more; I also believe the horses embody the strength and perseverance of Nigerians, who continue to ride every day against all odds. That dogged, never-give-up attitude of every Nigerian. This is why when I think of horses, it goes much deeper than what everyone sees. Horses tell my story; horses keep me going even when I get tired or feel like giving up. Whenever I remember why I started doing this in the first place, which is to inspire people to keep going at those dreams and impact lives, I keep riding.
RM: Tell us more about Equestrian living and what it really means as a lifestyle.
E: Simply put, to embody the Equestrian lifestyle, is to balance time, money, health (especially mental!), love and passion for horses. When you embrace this lifestyle, it trickles down to other aspects of your life.
RM: You have created a brand out of your love for Horses. What is the brand "GidiCowboy" all about?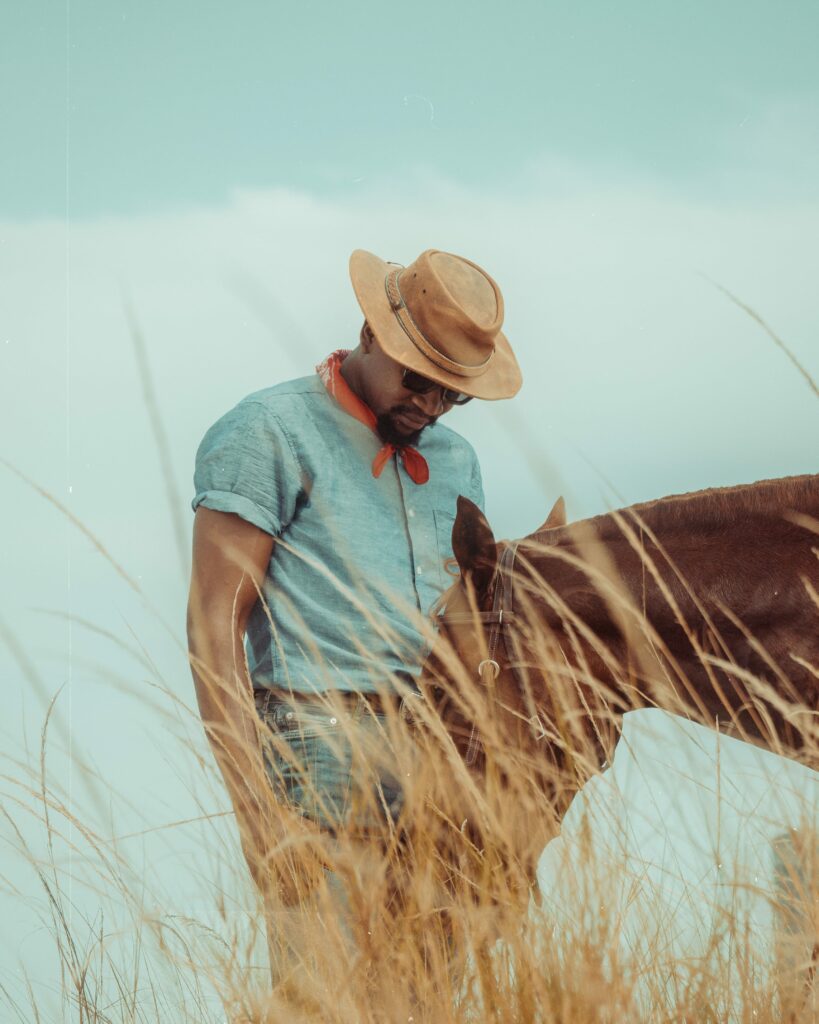 E: GidiCowboy is on a mission to transform the culture while balancing modern day lifestyle with the pure pleasure of nature. Horse lovers are some of the most passionate, disciplined and hardworking people in the world. While the love for horses drives the lifestyle, it is way more than the passion. The language we speak is equine excellence, love for life and nature. For me, it's really a way of life. This lifestyle teaches me to be strong-willed and to keep riding despite the challenges I face. I will say it's akin to riding a horse in a rodeo and no matter how many times you fall off, you have to get back up and keep riding. It is important for me that this lifestyle impacts and inspires people as well.
RM: You recently released a short film about Equine love. Can you tell us more about that? What inspired you?
E: Yes I did! I have a few short films under my belt actually, but my most recent work is, 'To My Horse', a poetic short film. I love poetry and so the inspiration behind this short film is a poem by 'Christina Gugliotta', which I came across. It resonated with me, it was like a tribute to a horse. I put myself in her shoes and I could relate with it and see through her eyes. I am a voiceover artist so I decided to bring life to her words, so I brought my crew together and went ahead with the project.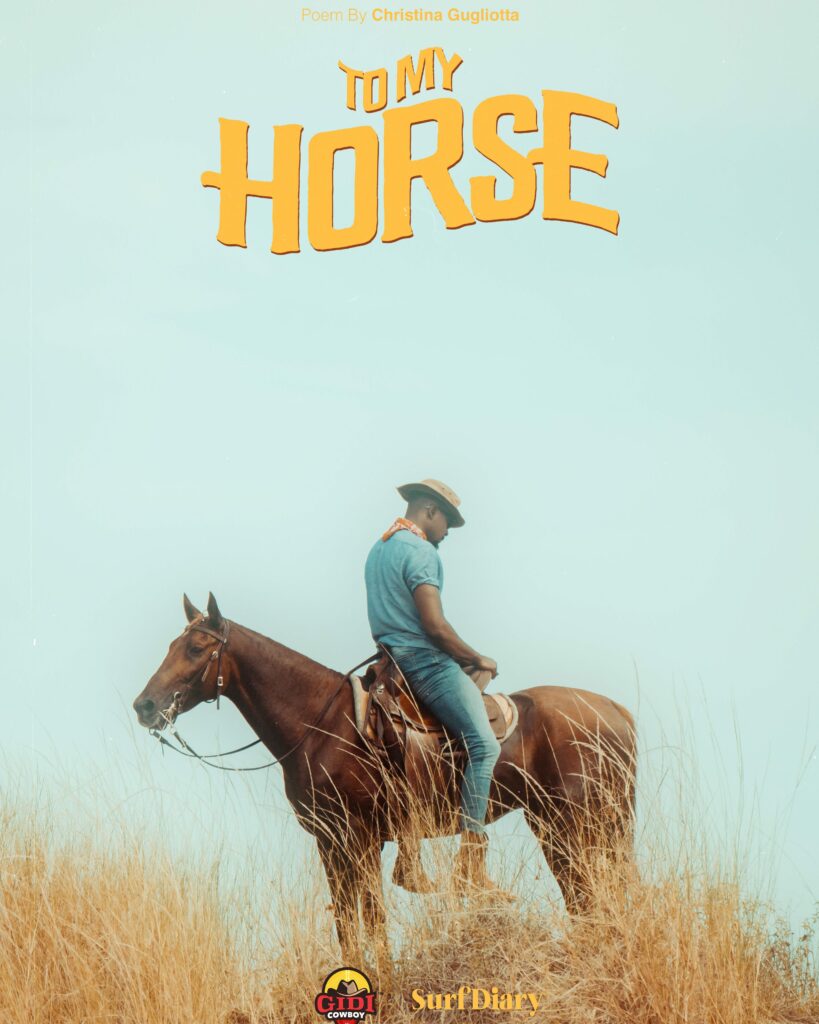 Everyone on the crew was so amazing, from the sound designer to the cinematographer. The response has been amazing and reinforces what the brand is about: expressing myself through different artistic forms. I create short films every year and this is just one of them. The others are available to watch on my YouTube channel at this LINK.
RM: What have you been up to with the Horse riding in recent times?
E: I recently embarked on my first riding tour to Ghana, particularly the city of Accra. The true goal behind this was to carry the essence of this Equestrian lifestyle across African cities, and connect with the horse-loving community in these cities. It was beautiful to tell stories and create memories on horseback.
The tour moved from the beautiful Burma Camp Equestrian Center in Accra to an amazing out-of-town resort, St. George's Height at Doboro, off the Accra-Nsawam Road. It ended with the first screening/premiere of my poetic short film and an exhibition of Equestrian art at the Six Freedoms stables at Aplaku- Weija.
RM: You are wearing a merch from your brand. Tell us about that and how one can get it, especially given the season we're in.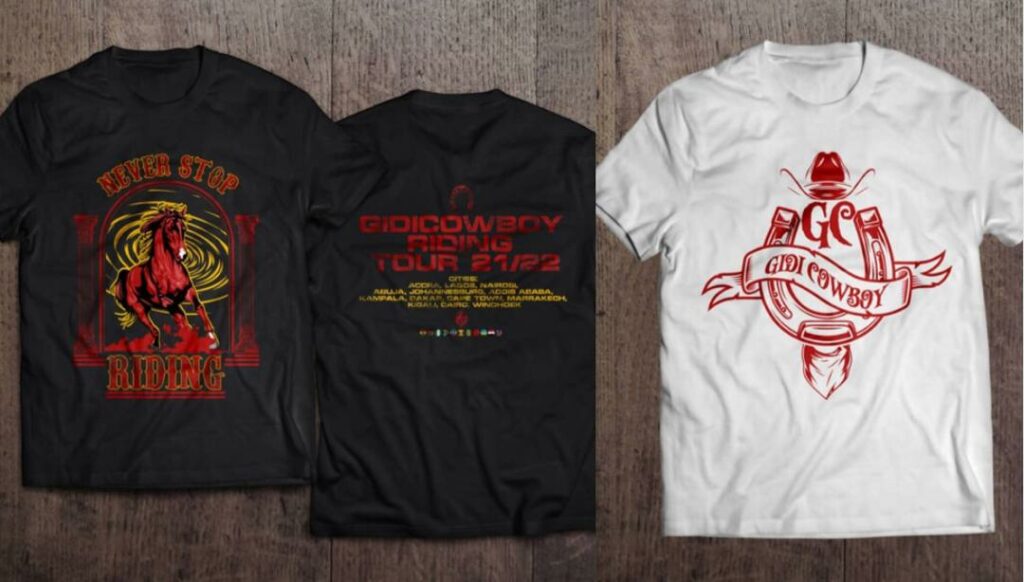 E: Yes! This is the cowboy merch. I recently did a soft launch for my apparel and clothing line, Gidi Cowboy Apparel. I hope to do a full launch showcase in the near future. The available merch is from a new collection called the "Dark House Collection". The Dark Horse Collection is the first collection from the Gidi Cowboy Apparel line. The name comes from the phrase 'Dark Horse' meaning a candidate or competitor of whom little is known but unexpectedly wins or succeeds. The collection is dedicated to all of us, termed 'misfits' who keep riding against all odds. We are really all dark horses. You can get yours at the Glazia Store at a discounted rate.
RM: How can people connect with you?
E: That's easy. It's GidiCowboy on the gram. 
Continue reading this illuminating interview when you download our Christmas Issue. Remember, it is free. Click HERE to download the magazine. it's totally worth it!