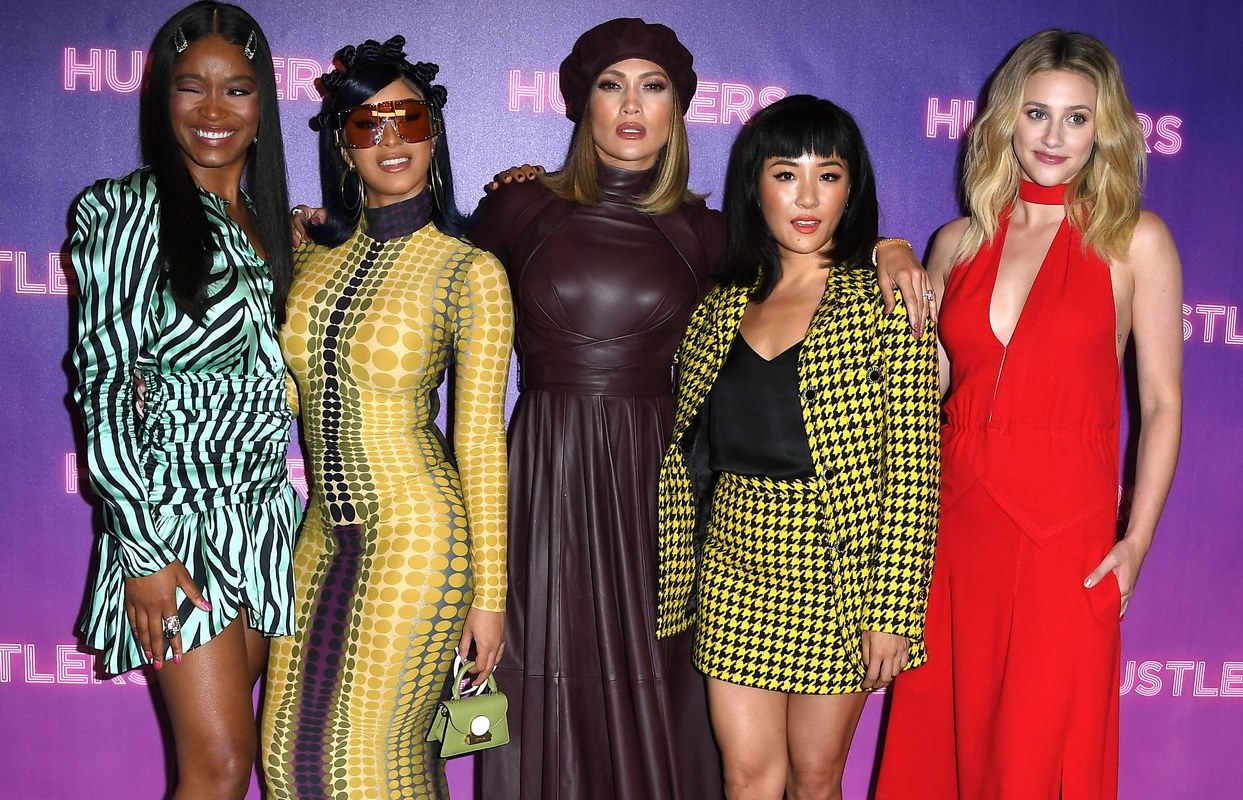 It's a September to remember and it's partly because we're back to bring you amazing movies to see this new month. We hope you took time with family and friends to see some of our recommended movies from last month? From the much anticipated Hustlers with a powerful cast to AY Makun's Made in Heaven, here are 10 movies you should watch out for this month:
It Chapter Two
Release date: September 5
Genre: Horror
It Chapter Two is a supernatural horror film and the sequel to the 2017 film It, both based on the 1986 novel It by Stephen King. In the sleepy town of Derry, nearly three decades after the events of the first film, the evil clown Pennywise returns to torment the grown-up members of the Losers' Club, who have long since drifted apart from one another.
CAST:  James McAvoy, Jessica Chastain, Bill Skarsgård, Finn Wolfhard, Bill Hader, Sophia Lillis.
DIRECTOR: Andres Muschietti
WRITERS: Gary Dauberman,  Stephen King
2. Fake Liars
Release date: September 6
Genre: Drama & Comedy
In the quest to impress, and the social media pressure to please others in our modern-day society, they turned out to be fake and professional liars. Their desire for outside validation led them to almost destroying the most important things in their lives.
Cast: Nkem Owoh, Rachael Okonkwo, Hafiz Oyetoro, Charles Okocha
Director: Elvis Chuks
3. Zeroville
Release date: September 6
Genre: Comedy
With two tattoos of Montgomery Clift and Elizabeth Taylor on his shaved head, Vikar rides a bus into Hollywood and soon makes an impression on a beautiful actress – thus beginning a dreamlike journey through the film business in the 1970s.
Cast: James Franco, Will Ferrell, Seth Rogen, Jacki Weaver, Megan Fox, Danny McBride, Dave Franco, Craig Robinson
Director: James Franco
4. My London Slave
Release date: September 6
Genre: Drama, Comedy
Thrilling story of Ada, a medical doctor in the UK trapped in a sham marriage. Meet her best friend Tolu from a wealthy family living with her brother and both permanently settled in London and the Culprit Raymond who is a rich spoilt and lazy brat who never worked a day in his life.
Cast: Daniel Lloyd, Rachel Oniga, Jide Kosoko (Prince), Uche Odoputa, Toyin Moore
5. Kasanova
Release date: September 13
Genre: Drama
Femi is a widower with a son (Jason). He finds it difficult to get over his late wife and so in a bid to move on, he indulges in several uncommitted relationships. Through his sons aspiration to do music, he falls in love with Jessica, a single mom who is a preoccupied with her musical career and is impatient with her daughter Ini.
Cast:  Wale Ojo, Ireti Doyle, Ayo Makun, Toyin Abraham, Odunlade Adekola, and Helen Paul.
Written: Tomi Adesina (Hakkunde) and Ugochukwu Isreal
6. Hustlers
Release date: September 13
Genre: Drama
Inspired by a New York Magazine article by Jessica Pressler that went viral, Hustlers tells the story of former strip club employees who band together to turn the tables on their Wall Street clients.
Cast: Jennifer Lopez, Constance Wu, Cardi B , Lili Reinhart, Keke Palmer, Julia Stiles, Mercedes Ruehl, Mette Towley
Director: Lorene Scafaria
7. Rambo: Last Blood
Release date: September 20
Genre: Action
When his housekeeper's daughter is kidnapped, Rambo crosses the U.S.-Mexican border to bring her home but finds himself up against the full might of one of Mexico's most ruthless cartels.
CAST: Sylvester Stallone, Paz Vega, Louis Mandylor, Óscar Jaenada, Joaquín Cosio, Yvette Monreal.
WRITERS: Matthew Cirulnick,  David Morrell, Sylvester Stallone.
DIRECTOR: Adrian Grunberg
8. Made in Heaven
Release date: September 20
Genre: Drama
Made In Heaven is a feature length fantasy comedy which explores the interventions of the spiritual in the day to day lives. This is a story about a naive young man who is surrounded by back stabbers, cheats and murderers but is willing to risk his life and eternity to find love and become a hero.
Cast: Richard Mofe-Damijo, A.Y. (Ayo Makun), Jide Kosoko (Prince), Blossom Chukwujekwu, Toyin Abraham, Nancy Isime, Gregory Ojefua
9. Running With the Devil
Release date: September 20
Genre: Crime, Thriller
When a cocaine shipment is compromised to the dismay of a drug cartel's CEO, known simply as The Boss, he orders his most trusted henchman, The Cook, and his partner, another master drug trafficker known as The Man, on a dangerous journey to audit the company's supply chain. As the drugs make their perilous trek across international borders, past gangsters, refiners, and couriers, they are also being tracked by Federal Agents.
Cast: Nicolas Cage, Natalia Reyes, Laurence Fishburne, Leslie Bibb, Adam Goldberg, Barry Pepper, Cole Hauser, Clifton Collins Jr.
Director: Jason Cabell
10. 21 Bridges
Release date: September 27
Genre: Action, Thriller
After uncovering a massive conspiracy, an embattled NYPD detective joins a citywide manhunt for two young cop killers. As the night unfolds, he soon becomes unsure of who to pursue — and who's in pursuit of him. When the search intensifies, authorities decide to take extreme measures by closing all of Manhattan's 21 bridges to prevent the suspects from escaping.
Cast: Chadwick Boseman, Sienna Miller, Stephan James, Keith David, Taylor Kitsch, J.K. Simmons, Jamie Neumann
Director: Brian Kirk
11. Judy
Release date: September 27
Genre: Historical drama
Thirty years after starring in "The Wizard of Oz," beloved actress and singer Judy Garland arrives in London to perform sold-out shows at the Talk of the Town nightclub. While there, she reminisces with friends and fans and begins a whirlwind romance with musician Mickey Deans, her soon-to-be fifth husband.
Cast: Renée Zellweger, Jessie Buckley, Finn Wittrock, Rufus Sewell, Michael Gambon, Bella Ramsey, John Dagleish, Gemma-Leah Devereux
Director: Rupert Goold
Which of these movies are you most excited to see this month?