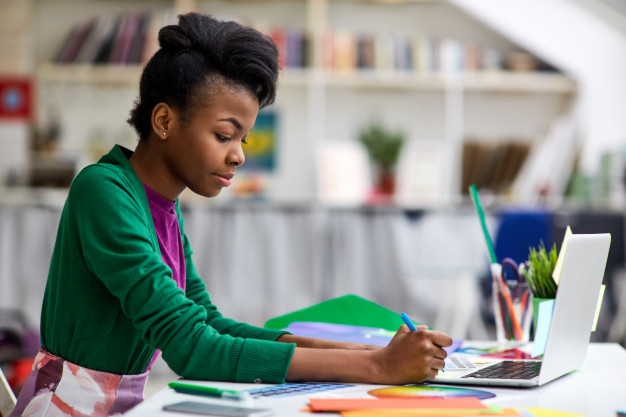 Starting a business could require a lot of capital needed for essential properties to get it up and running. What if you want to start a business or run a side hustle but do not have as much money to get it off the ground? Most times, all the resources you need to run your business can be found online and this could require little or no capital.
Here are 7 reasons why you should start an online business:
Easy to start: Starting an online business is the easiest business to start because you can learn everything you need to know about it online. You can also get started by following steps from someone who already did it by taking a course online via YouTube. It's important to note that there is no certification or specific education needed,  it's yours to have as soon as you make the decision to start.
No big expenses: Operating a business from your computer means there is no brick and mortar expenses that you need to shell out money for. You likely have everything you need, including wifi and a cell phone, so there's no need to let a lack of money keep you from creating your online business. It is really the least expensive business you can ever start.
Flexibility over your time: With starting an online business, one of the best parts is the complete flexibility over your time. You get to make your own hours and work from wherever you want.
Growth outside your comfort zone: Starting an online business means getting outside your comfort zone and Outside of your comfort zone is where growth happens. Through this growth, you will learn so much about running a business and about yourself in general. By constantly learning, growing, and pushing outside of your comfort zone, you will never be bored and always be working towards a better version of yourself and your business.
The market isn't too saturated: The market needs new ideas and information to keep up with modern day. Don't let fear of getting lost within the market scare you from following through on something you're passionate about. Seek out people who are doing something in the field you're interested in and let them inspire you to take action.
Marketing: When creating an online business, marketing is a very useful tool. The great thing about the internet is that billions of people have access to it. Consider where you will find your ideal client, Be deliberate about where you want your online business to be seen, and then create the marketing plan that helps make that a reality.
Unlimited income potential: Owning my own online business means that my income potential is unlimited. Not having a cap on how much money you can make, makes all the work you'll do 100% worth it.