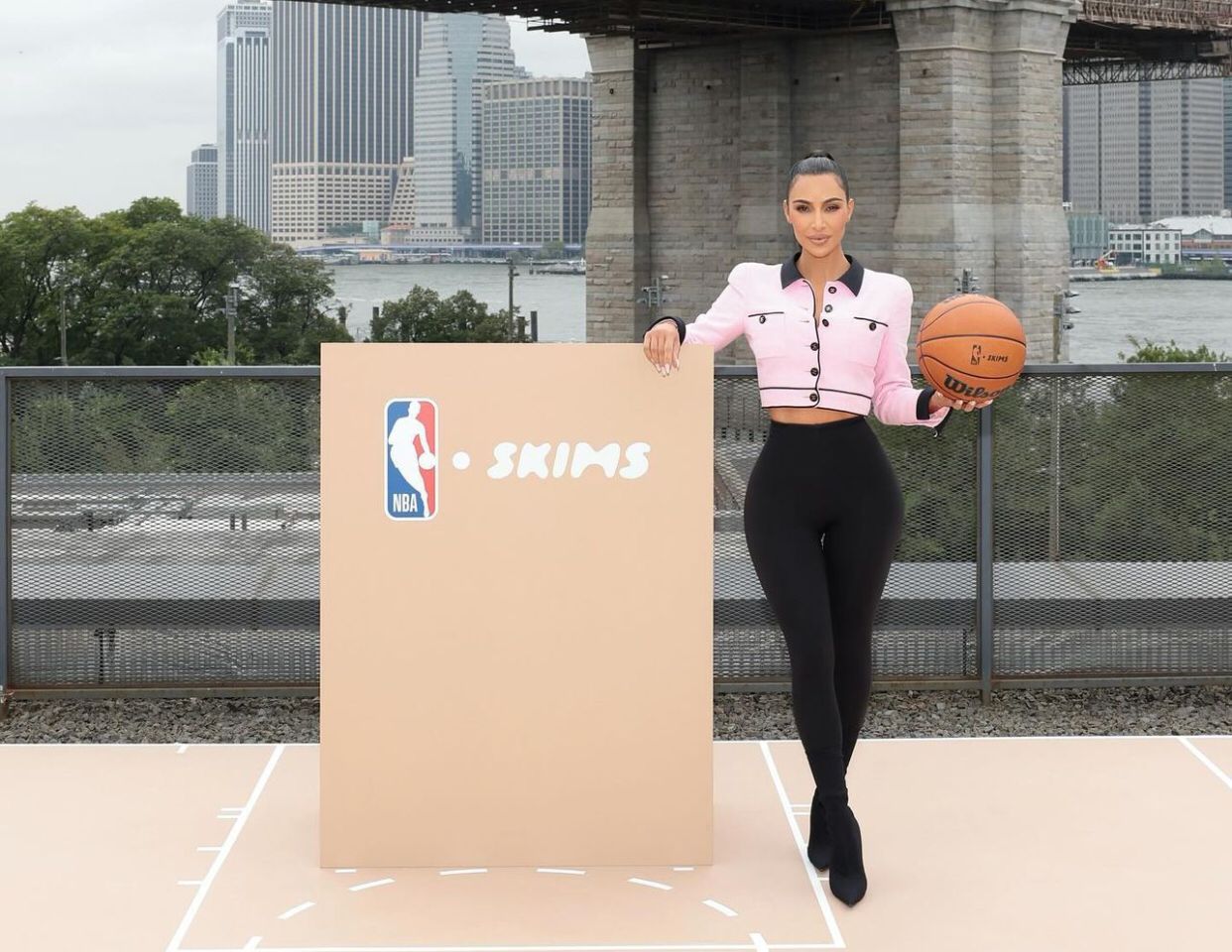 Kim Kardashian is no stranger to making headlines, but her latest venture might be one of her most surprising yet. The reality star and entrepreneur announced earlier this week that her shapewear brand Skims has become the official underwear partner of the NBA, WNBA, and USA Basketball. This means that Skims will provide underwear, loungewear, and sleepwear for the players, coaches, and staff of the three basketball organizations.
SKIMS x NBA
Skims, which launched in 2019, is known for its inclusive and innovative products that cater to different body types, skin tones, and needs. The brand has expanded from its original shapewear offering to include bras, underwear, bodysuits, leggings, pajamas, and more. Skims also recently released its first men's collection, featuring boxer briefs, T-shirts, hoodies, and joggers.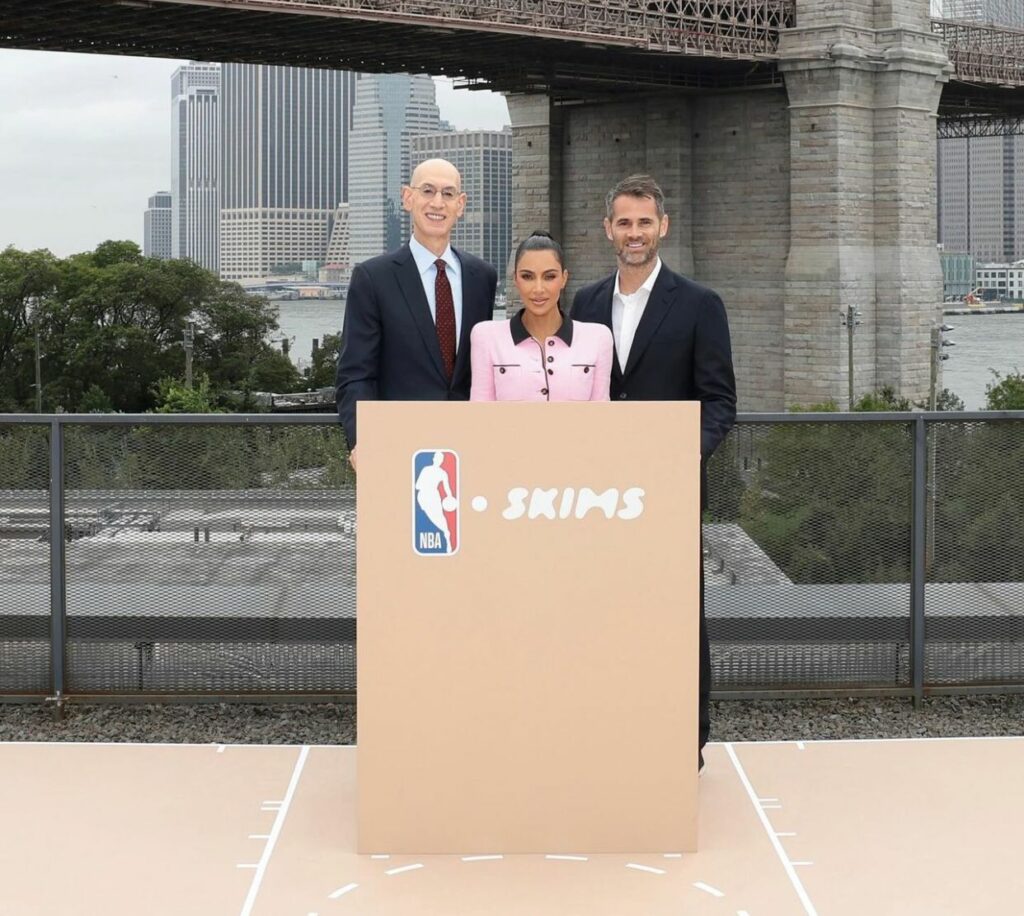 The partnership with the NBA is a milestone for Skims. It marks the first time the league has an official underwear sponsor. According to a press release, Skims will receive increased media exposure on the league's platforms and on-court virtual ads during NBA and WNBA national broadcasts. The two brands also plan to collaborate at the league's signature events, such as NBA All-Star weekend and in December during the inaugural in-season tournament.
Kim Kardashian
Kim Kardashian expressed her excitement and pride over the deal on Instagram. She shared a photo of herself with NBA Commissioner Adam Silver and Skims co-founder and CEO Jens Grede. "I am incredibly proud of Skims' partnership with the NBA, as it reflects Skims' growing influence on culture. Together, Skims and the NBA will connect people of all backgrounds through fashion," she wrote.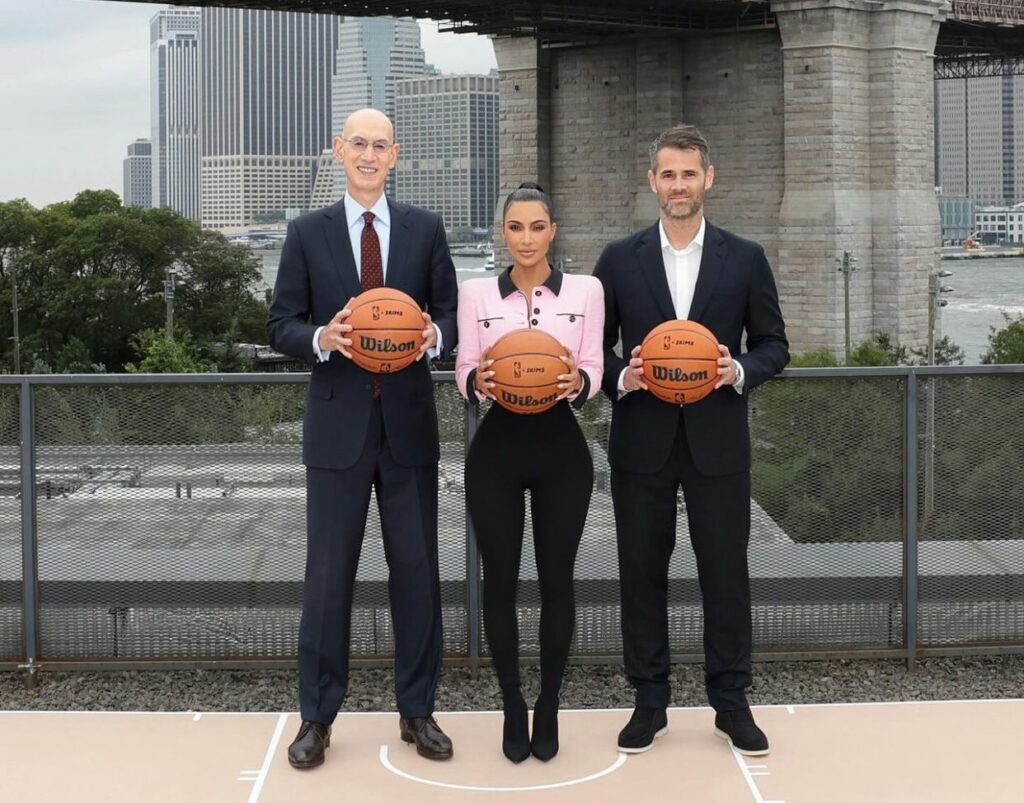 The announcement also sparked some hilarious memes and reactions on social media, as fans joked about how Kim Kardashian's hustle is unmatched and how her ex-husband Kanye West must be feeling. Some also wondered how the players would feel about wearing the underwear and whether they would get special perks or discounts.
The deal is not only a win for the KimK brand but also for the NBA, WNBA, and USA Basketball. All the brands get to partner with one of the most influential and successful brands in the world. The brand has been valued at $4 billion after its latest funding round in July. This makes it one of the fastest-growing companies in the fashion industry. The billion-dollar brand also has a loyal fan base of celebrities and customers who swear by its products.
Skims and the NBA are known for their diversity, innovation, and excellence. It makes sense that they join forces to create a unique and powerful partnership. As Kim Kardashian said… "Skims is more than just a brand; it's a movement that celebrates individuality, confidence, and comfort." And what better way to showcase that than by partnering with some of the best athletes in the world?