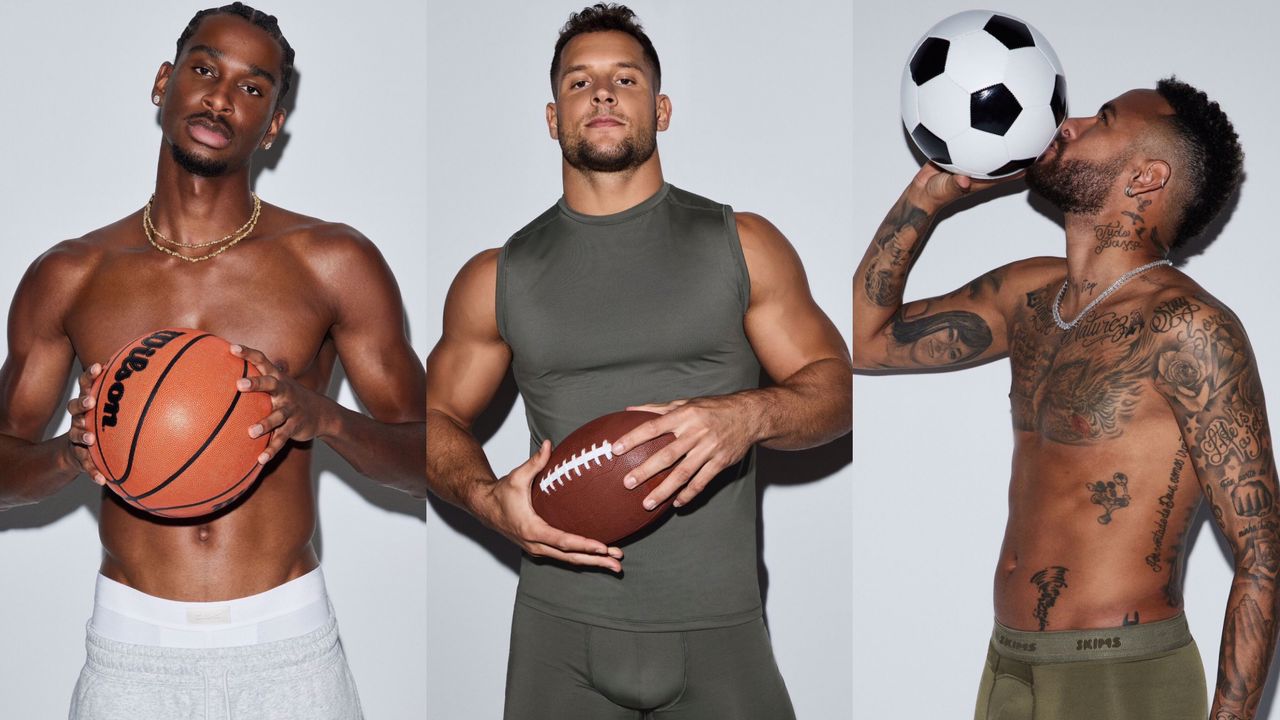 Hello Skims Mens! Kim Kardashian has announced that her Skims brand is expanding into menswear with a collection of underwear, tees, and socks that will launch on Thursday, October 26.
The Skims Mens collection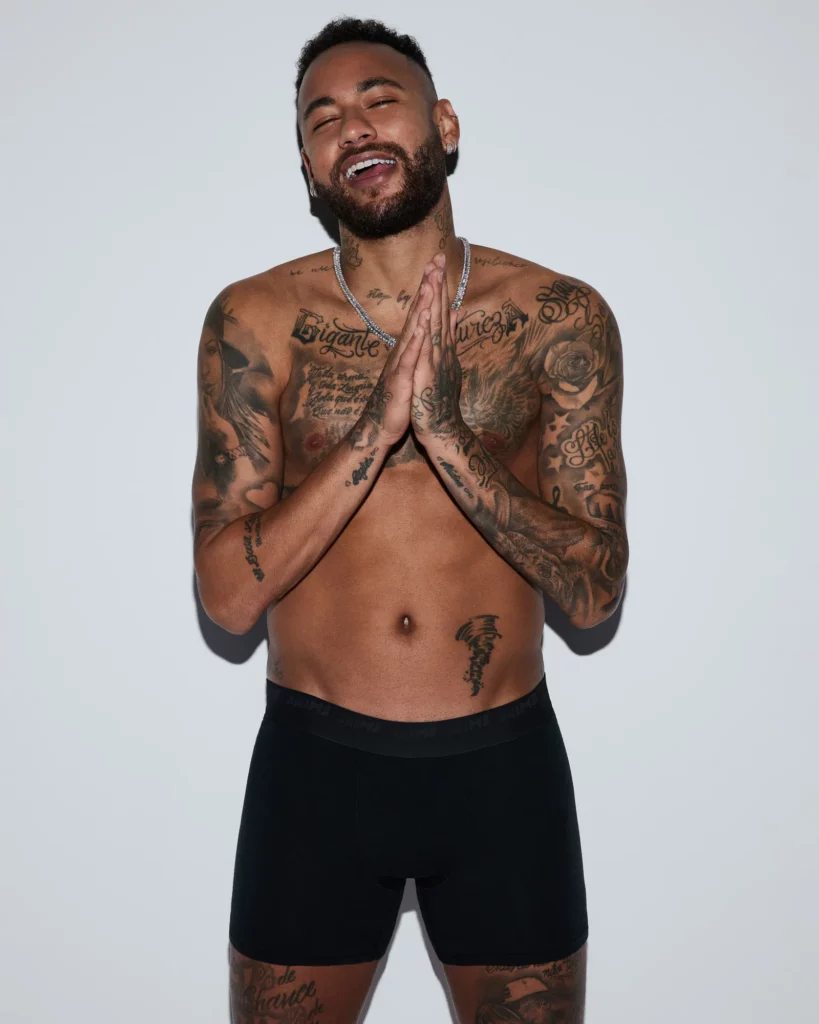 The Skims Mens collection will offer three different lines: cotton, stretch and sport, each made from ultra-soft fabrics and available in a range of colors and sizes, from XS to 5X. The cotton line will include essentials such as briefs, boxer briefs, T-shirts and tanks. The stretch line will feature underwear made from Modal and elastane and tops made from Modal and spandex, available in three packs. The sport line will consist of performance styles such as tanks, T-shirts, boxer briefs and leggings.
The launch of Skims Mens comes after months of speculation and high demand from male customers. "We've never had a bigger request than to launch men's," Kardashian says. "Twenty percent of our traffic, and 10% of our customers, are already men," adds Jens Grede, the CEO of Skims and a veteran in the fashion industry.
The uber famous faces of Skims Mens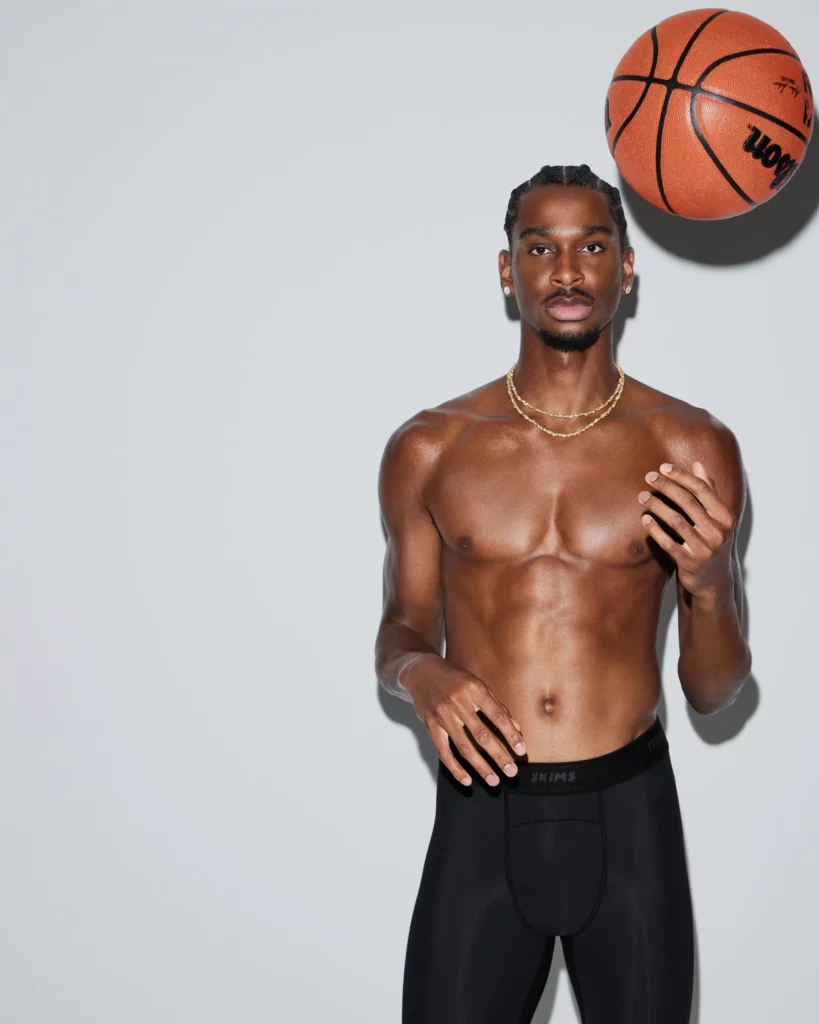 To promote the launch, Skims has recruited some of the biggest names in sports: Neymar Jr., the soccer superstar; Nick Bosa, the defensive end for the San Francisco 49ers and the 2022 NFL Defensive Player of the Year; and Shai Gilgeous-Alexander, the NBA All-Star from the Oklahoma Thunder. "I was surprised by how many men, especially athletes, gravitated to the brand," says Grede. "They would say, 'If you ever do men's, we will be in the campaign. If you ever do men's, you got to think of me first.'
The athletic angle, Kim says, also came from "experiencing sports with my kids, having it be a part of our daily life with my daughter who loves basketball, my son [who] plays American football and soccer. Having someone from each sport, and me traveling the world to go to these soccer games with my son and all of his friends—getting some of their idols in the campaign is like a 'pinch me' moment." – A report from GQ reads.
About SKIMS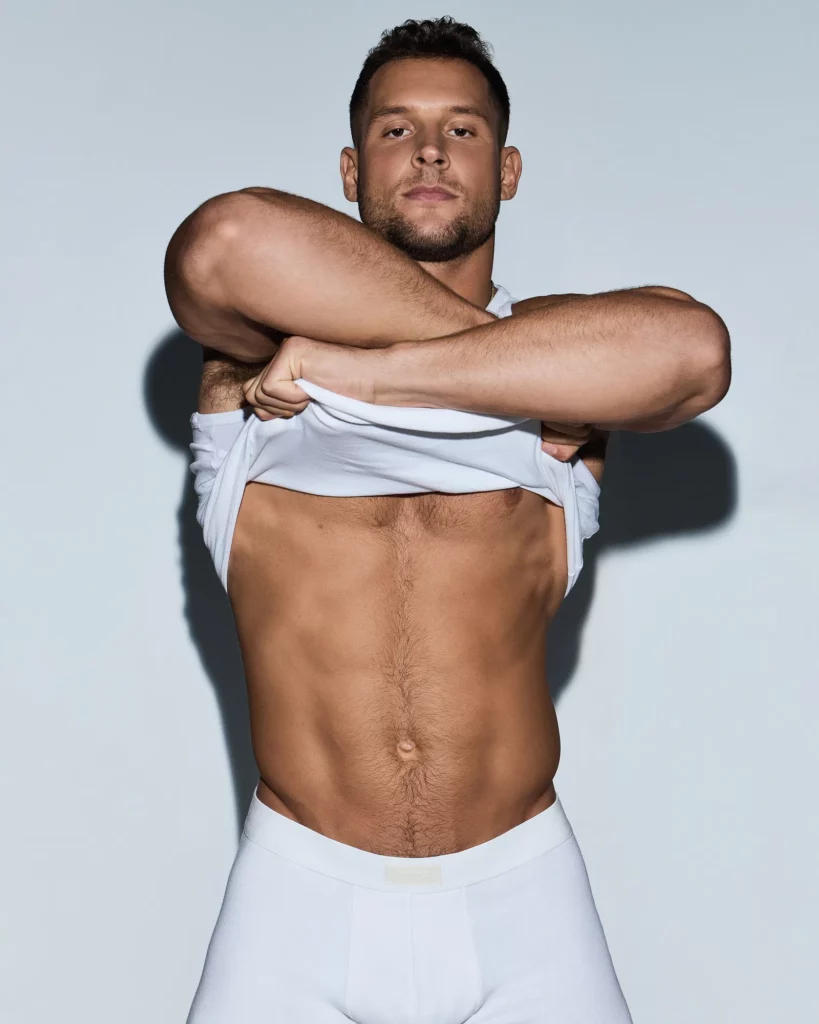 Skims was co-founded by Kardashian and Grede in 2019 and has a valuation of $4 billion after raising $270 million in a series C funding round in July. The brand started with shapewear for women and has since branched out into loungewear, sweats and swimwear. There are rumors that the company is considering going public.