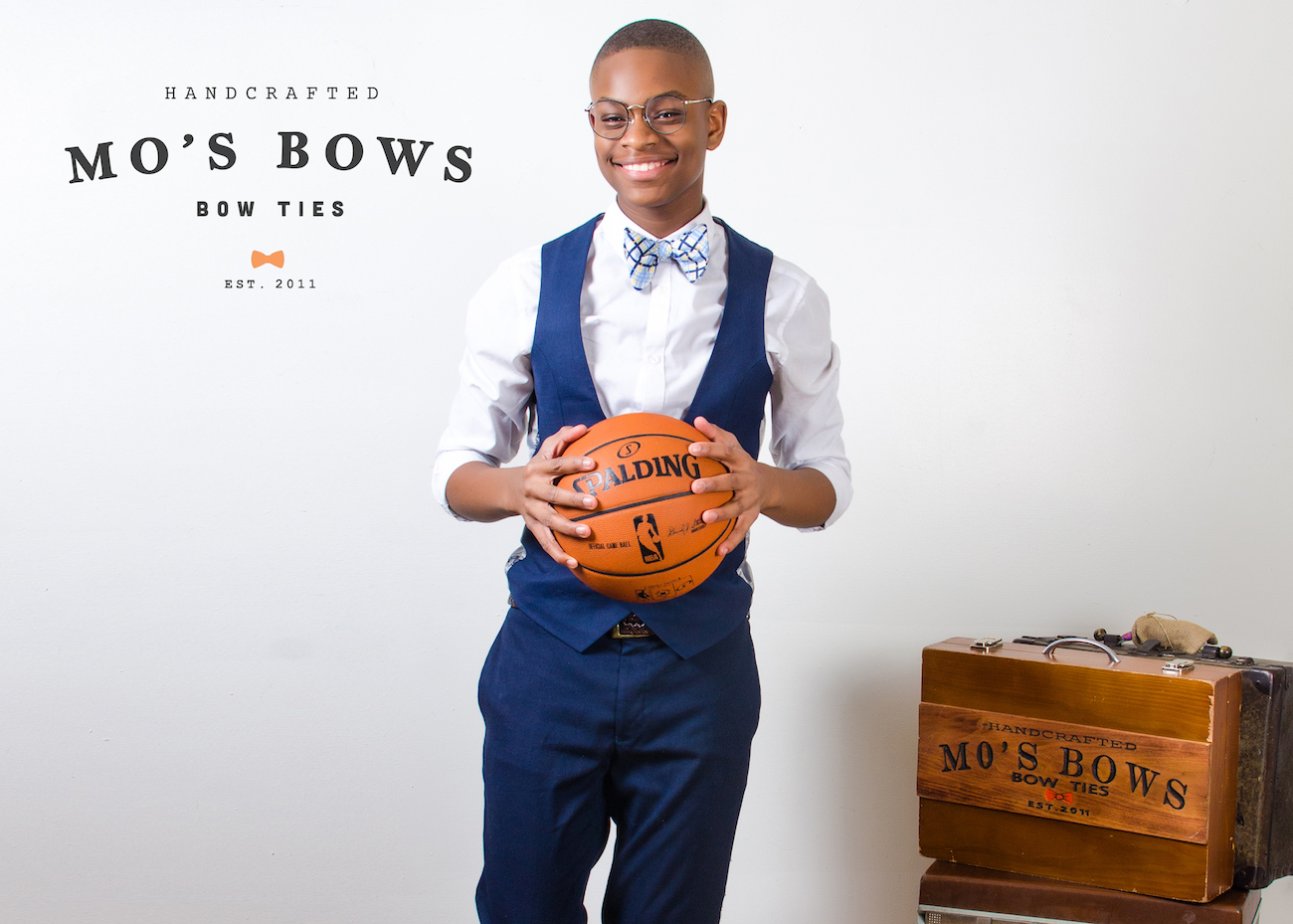 Moziah Bridges, CEO of Mo's Bows, saw a problem and decided to provide a solution. This led to him starting his bow tie company at the age of 9, which he runs with his mom and business manager, Tramica Morris. According to him, he wasn't satisfied with the selection of bow ties for kids his age; they had a poor selection of colors and were all clip ons.
Learning how to sew at an early age from his grandmother, within a few months he had created his own collection of bow ties and today, his creations are found in retailers across the US including Neiman Marcus and Bloomingdales. At age 12, he also became a philanthropist with his charity "go mo!" sending 10 kids from his home town of Memphis to Glenview summer camp. He has made an appearance on Shark Tank TV show, O magazine and Vogue.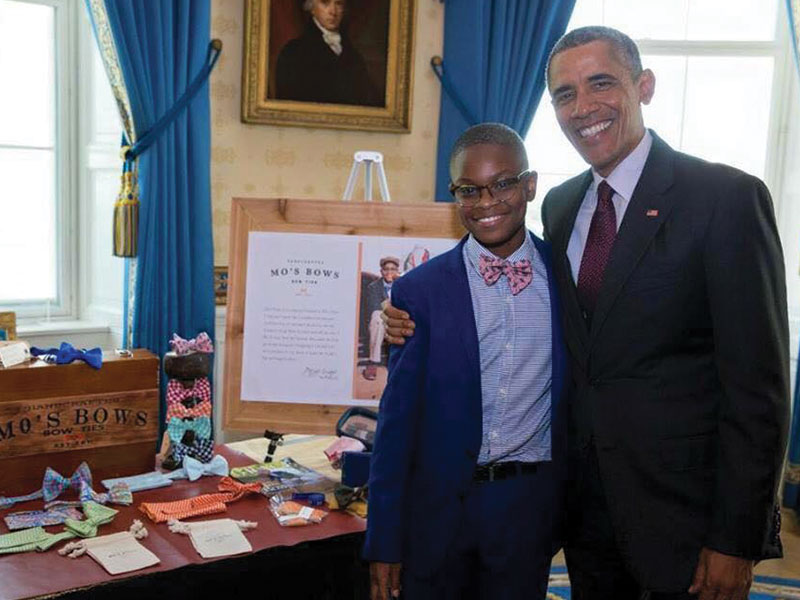 In 2015, Bridges was named on TIME Magazine's Most Influential Teen List. This year, 15-year old Bridges inked a seven-figure licensing partnership with the NBA to create bow ties with the logos of all 30 professional basketball teams, for distribution through his company's online store and other retail outlets.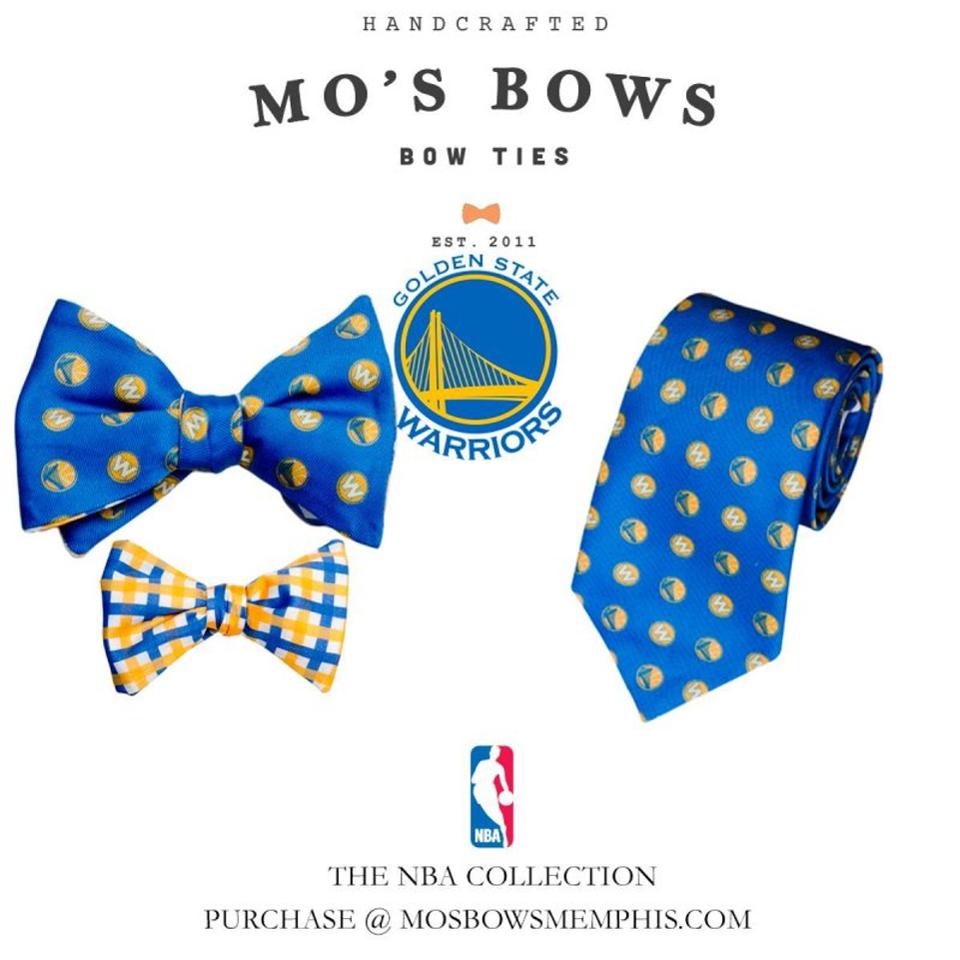 With the help of his mentor Daymond John, Moziah at the age of 15, has seen his business grown to $600,000 in sales with seven full-time employees at their Memphis based hand-made bow tie company.
Image credit – Mo's Bows