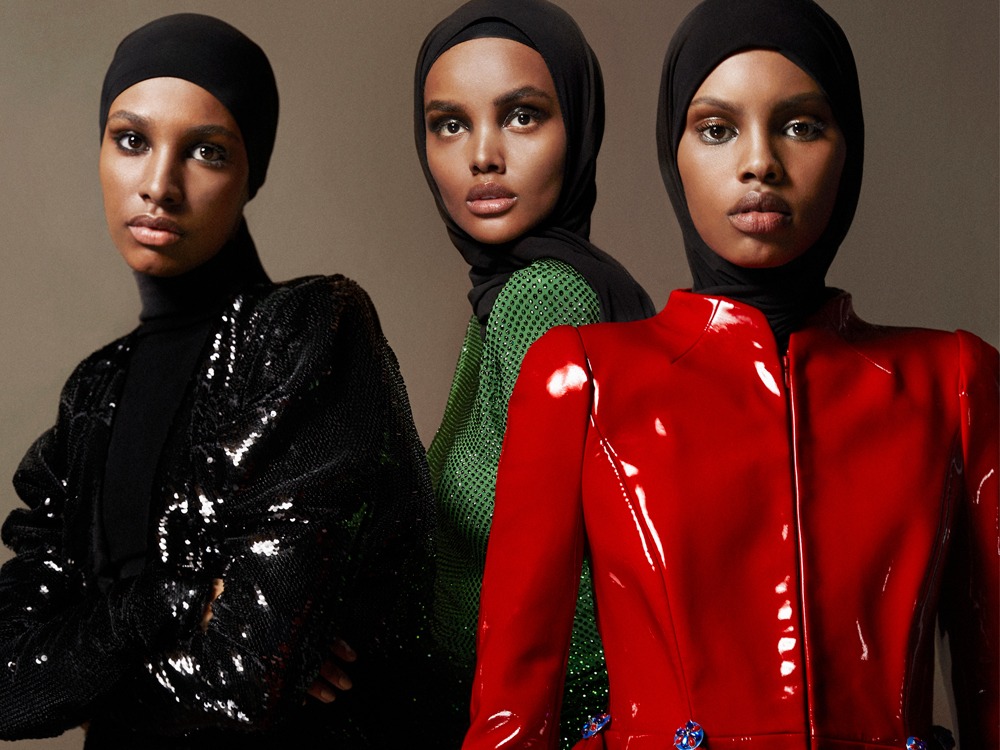 Halima Aden, Amina Adan and Ikram Abdi Omar are making history on the April cover of Vogue Arabia. For the first time in its history, Vogue Arabia is featuring 3 beautiful black hijabi models on its magazine cover. With this issue, the magazine celebrates modest fashion and brings to the limelight the controversies over the hijab and female Muslims in general.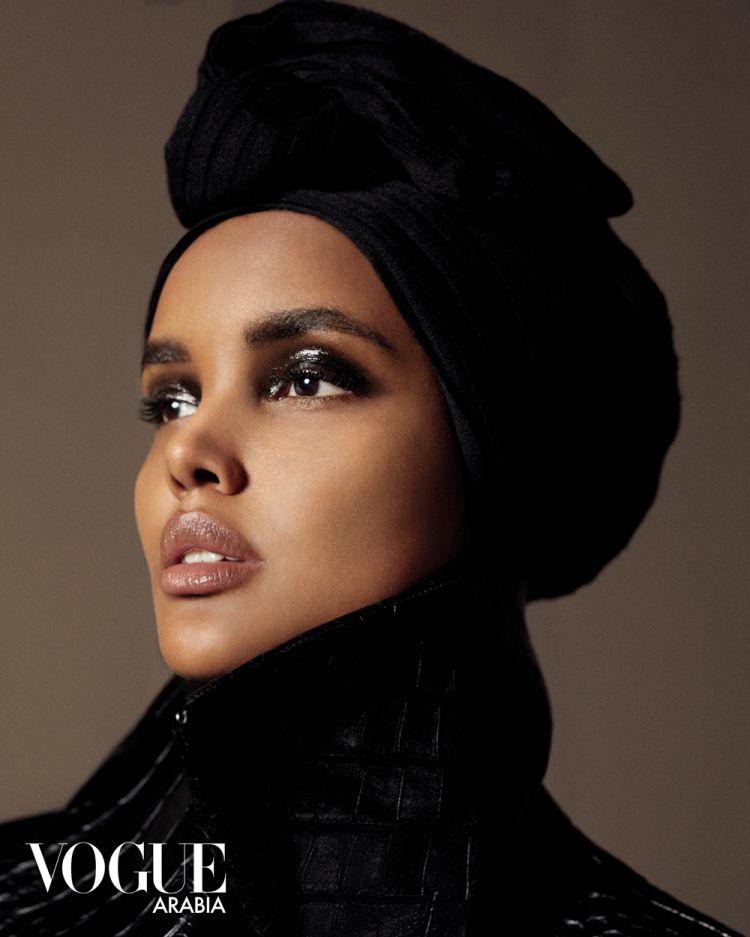 Being the first Hijabi group cover ever, Vogue Arabia is celebrating modest fashion and seeking to put an end to the stereotypes associated with Hijabi, throwing the spotlight on the need for diversity in the industry. In an interview, Halima Aden spoke about her experience as a Muslim woman where she emphasized on how wearing a Hijabi was a woman's personal choice and doesn't make her less of a woman, rather it symbolizes modesty and power.  In her words, "It's important to remember that wearing a hijab is a woman's personal choice, and I never claimed to be the perfect Muslim girl."
Ikram Abdi Omar, explained that "I haven't experienced any challenges wearing the hijab as a model, apart from the occasional question asking if I was forced to wear it – which I wasn't." Amina Adan on the other hand shared on how people were afraid to ask questions or engage in any form of conversation regarding being Muslim.
Recall that Halima Aden had first made history in 2018 when she was featured alongside 8 other models on the cover of British Vogue's May issue described as fashion's "New Frontiers". This made it the first time in its 102-year history that the British Vogue was featuring a hijab-wearing model on its cover.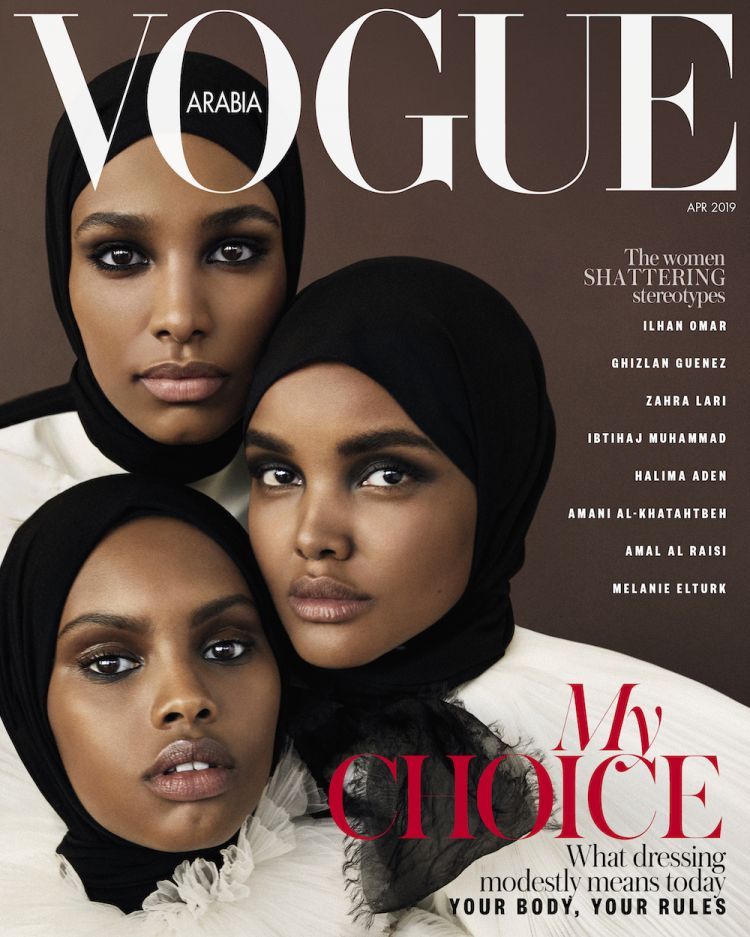 According to Vogue Arabia, the April issue is dedicated to female empowerment and also features other brave women such as US congresswoman Ilhan Omar, athletes Ibtihaj Muhammad and Zahra Lari, and CEO Ghizlan Guenez among other women making a difference all over the world.
Photo Credit: Txema Yeste for Vogue Arabia 
Written by Ozumba Somtonna Abodunde