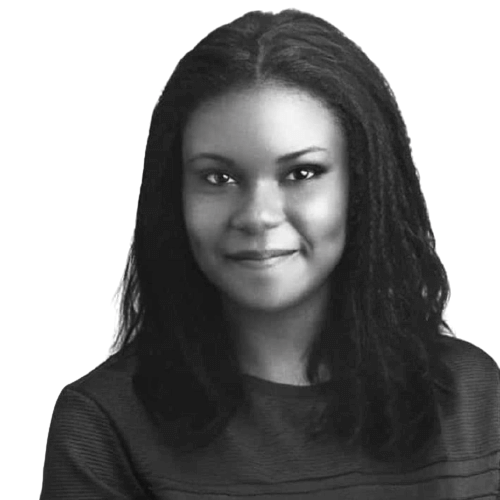 Today on #BlackHistoryMonth we shine the spotlight on Brenda McWilson-Okorogba.
Brenda is an award winning Youth Education and Engagement Specialist; Strategic Project Planner, Grant Writer, Outreach and Business Development Advisor, and a Community Builder. She has helped over 300 people to access scholarships & grants.
Brenda is the founder of Momentswithbren Consulting, a firm that provides a suite of helpful academic opportunities; career development tools and free resources for individuals to connect with their communities. She also manages a Compassion Fund. She works to encourage, inspire and create opportunities for youths; and support initiatives focused on tackling systemic inequality on a global scale.
"Get into the habit of applying for opportunities that you consider relevant and important for your growth"

Brenda McWilson Okorogba
Glazia Black History Month 2022 – Brenda McWilson Okorogba
Brenda is widely acclaimed for promoting a culture of collaborative engagement; continuous learning and innovation, and ensuring brave spaces among diverse people to learn, grow and succeed. Her work in Positive Psychology, Unboarded Learning, 4th Industrial Revolution Leadership and Digital Global Mindset using a variety of frameworks has been brought to the fore in recent years.
Brenda has trained professionals, academic researchers and students across 5 continents; to secure $80.4 million in scholarships, graduate assistantships and tuition waivers. Also, industry professionals and students have successfully transitioned into new careers, businesses and education under her tutelage.
She is a widely sought after public speaker and facilitator on various subjects and spheres of life including; education, emotional intelligence, growth mindset, customer service, social media marketing, networking and volunteering. Others are design thinking, business process improvement, project, and program management, grant writing, self-improvement, career development amongst others.
She was named one of the Top 25 RBC Immigrant Award winners in Canada in 2019. Brenda has also received the Mayor's Volunteer Award 2019 in Winnipeg, Manitoba. Manitoba150 Honours Award (once-in-a-lifetime). 2019 Top 25 RBC Canadian Immigrant Award. 2019 Divas of Colour Woman of Influence, 2019 Top 100 Black Women To Watch in Canada by CIBWE, 2019 & 2020. Top 9 Future Leaders of Manitoba Finalist, 2019 Volunteer Manitoba Award are some of the other awards she has won.
See the full list of Glazia Black History Month 2022 honourees here.