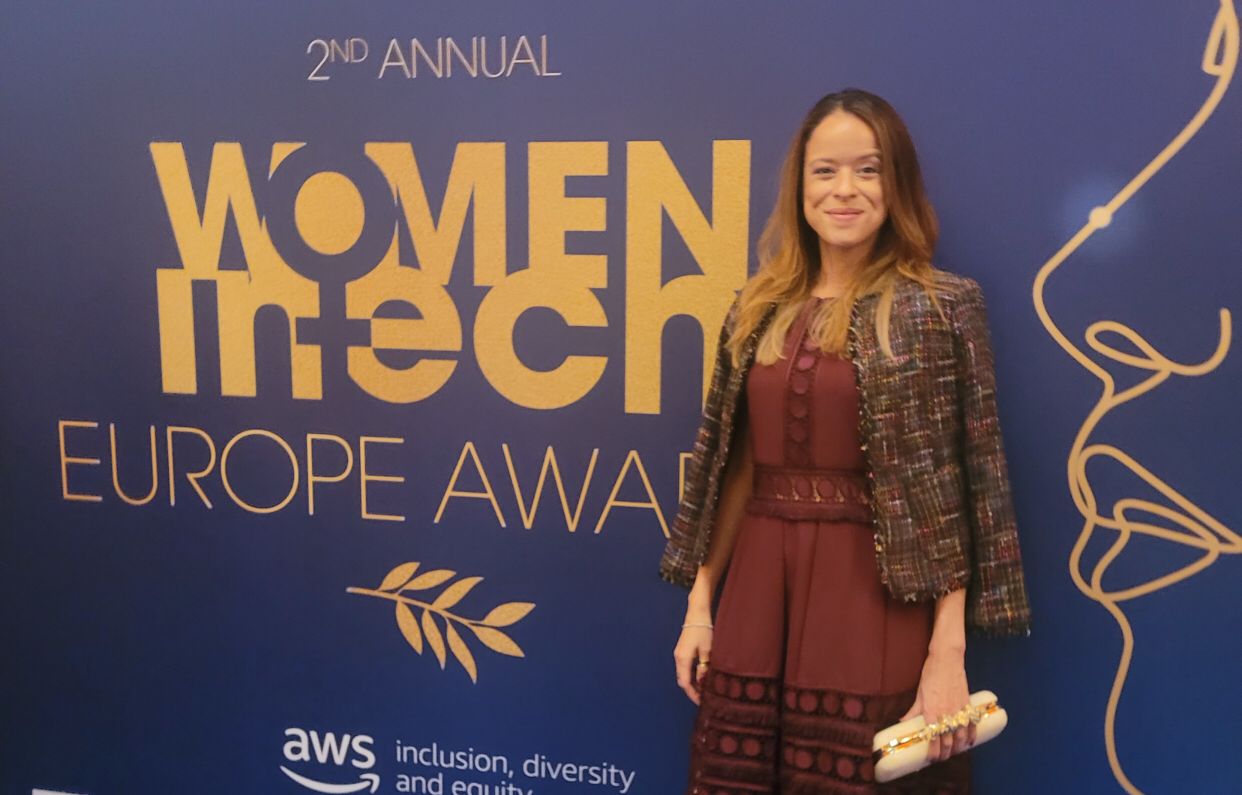 In the world of inspiring women dedicated to igniting positive change, one name is rising brilliantly on the horizon – Ligia Paraiso. Her journey from the heart of Brazil to the bustling streets of France is a testament to unwavering strength and resilience. Ligia has embarked on a mission that promises to transform the lives of millions of women worldwide. Her story, her passion, and her groundbreaking initiative, WeDeserve Freedom, are nothing short of remarkable.
During my recent attendance at the Women In Tech Europe Awards in Paris, I had the pleasure of meeting Ligia. After the award ceremony, we engaged in conversation, and I was deeply impressed by her impactful work with women. Recognising its alignment with the theme of this issue, I believed it was crucial to hear from the other side of the pond—Europe.
About Ligia Paraiso
Ligia Paraiso hails from Brazil, where she began her extraordinary voyage. From experiencing the profound challenges of early motherhood at the age of 20 to overcoming domestic violence after her relocation to France in 2016, Ligia found her true calling in the most unexpected places.
WeDeserve Freedom, Ligia's brainchild, is an upcoming platform set to redefine the path to empowerment for women caught in abusive relationships. Through a groundbreaking Phoenix3 process, WeDeserve Freedom guides these women toward autonomy and independence, providing crucial support for mental health and financial education. The platform offers discreet access through a secure hidden application (app cachée) and fosters a private virtual community where women can find mutual support as they undergo their transformation journey.
Ligia's story is a living testament that our past doesn't define us; it's our resilience that propels us forward. In an eye-opening interview, I chat with Ligia to learn more about her work at WeDeserve Freedom and her remarkable journey and vision.
Omawumi Ogbe: Ligia, your journey has been marked by resilience and transformation. Could you share some of the key experiences and challenges that inspired you to create WeDeserve Freedom with our readers?
Ligia Paraiso: In 2019, I broke free from an abusive relationship marked by domestic violence, and it was in that profound moment of transformation I unearthed my purpose. I realised that I could harness my pain as a potent catalyst for change, a force capable of impacting the lives of countless women. This awakening enabled me to merge my passions for societal change, technology, and entrepreneurship into a singular mission: the birth of WeDeserve Freedom. Navigating the challenging landscape of addressing a still-taboo subject, pioneering an innovative social startup infused with cutting-edge technology, and embracing the role of a female entrepreneur has been tough. Nevertheless, this formidable blend of challenges only ignites my determination to persist unwaveringly toward my goals, understanding that every step brings us closer to a world where women discover their voice, strength, and freedom.
Omawumi: WeDeserve Freedom's Phoenix3 process is innovative in empowering women in abusive relationships. Can you explain how this comprehensive process, which includes mental health support and financial education, helps women gain autonomy and independence?
Ligia:…….
To delve into the rest of Ligia Paraiso's interview exploring her support for women in abusive relationships and beyond, simply click HERE for a free download. You also get access to all the content in our latest issue.