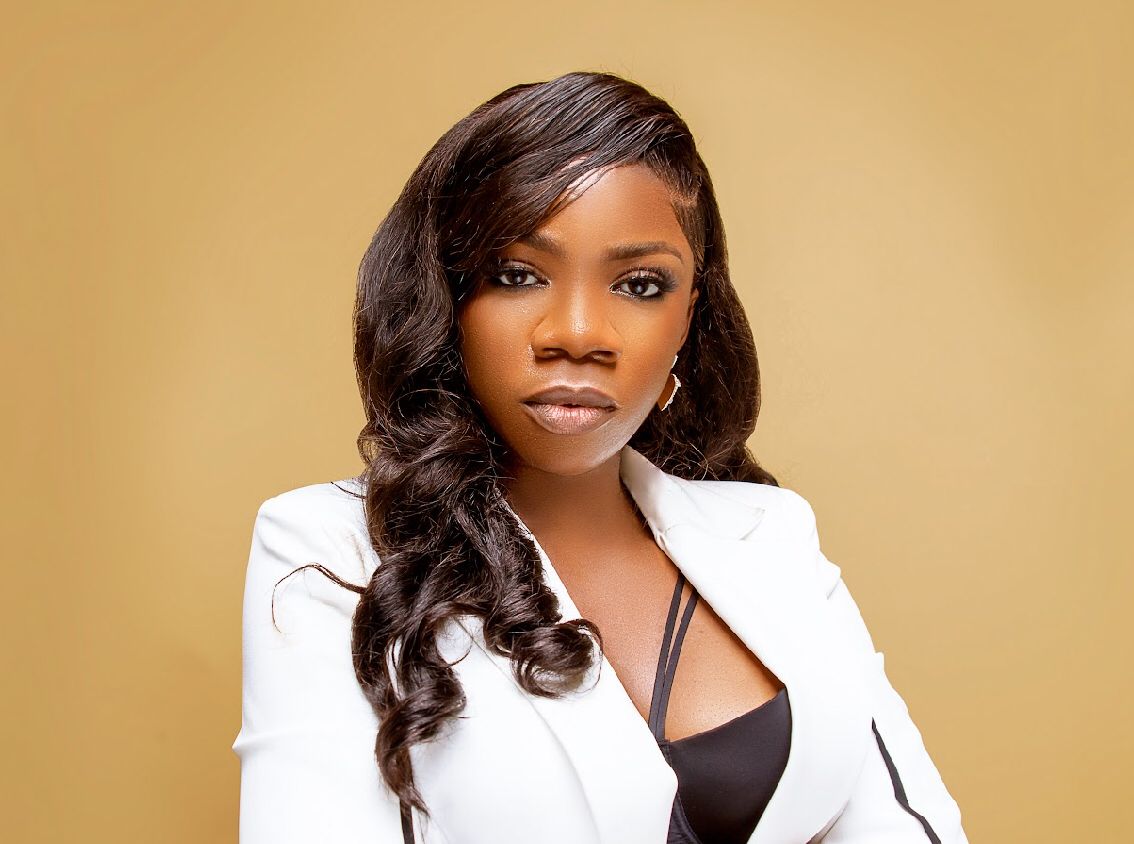 When, on the morning of April 20, 2023, thousands of women scattered across Nigeria woke up to notification of dividend payments from MTNN on their phones, many thought first of talking to one person: Financial Jennifer. Over the next few days, many more received the same notification and could not but share their excitement with the investment banker and personal finance expert.
Here is the reason. When the telecommunications giant announced a primary offer for shareholders to the public in December 2021, Jennifer was one of the leading voices on social media who took it as an opportunity to introduce women to stock investing, where there is a wide gender disparity. Through her social media campaigns and online classes explaining why and how women could key into the offer in Nigeria's male-dominated Nigerian stock market, she reached over 400,000 people. Afrinvest, a brokerage company she collaborated with to onboard women, reported receiving over 10,000 email enquiries from women, most of whom cited Jennifer's publications as their source of information on the offer.
"Approximately 76 per cent of successful applicants via digital platforms are women, and 85 per cent are under age 40," MTNN reported.
These are the people Jennifer targeted with her gospel of personal finance and investment, and they would become her tribe. And they are grateful.
Financial Jennifer on Making History: Hosting an unprecedented gathering of women.
Months after that windfall, Jennifer and FinTribe announced Nigeria's first-ever Finance Fair. A one-of-a-kind event to guide today's women on building wealth and the latest trends and innovations in the financial sector. Unsurprisingly, over 6,000 women defied the rain on Saturday, the 14th of October, 2023, to honour her invitation and write their names in the annals of history. 
From across Nigeria and Africa, these women converged at the Oriental Hotel, Victoria Island for the fair, themed 'Challenge Yourself.' And they were not disappointed as they savoured the immense financial knowledge and opportunities readily available at the event.
Now, as Glazia Magazine unveils its much-anticipated Money Issue, we proudly present Jennifer Awirigwe in one of our esteemed cover interviews. Here, we delve deep into Jennifer's financial prowess, extraordinary journey, and the path she has paved for countless women seeking financial independence.
Glazia: You are a chartered Accountant, Chartered Stockbroker, and Certified Financial Education Instructor by the National Financial Educators Council, USA, and have trained over 20,000 women on personal finance, and you're not even 30 years old yet! How did you get here?
Jennifer: What has age got to do with it (laughs)? I am deeply passionate about bridging the gap in financial literacy and ensuring that women have the tools they need to achieve their financial goals. I believe in the transformative power of financial education. This is all the drive I need.
When I had my wake-up call on the need to be intentional with my finances, I was around 25 then, not early enough, but I got into action. I was already a Chartered Accountant, but I knew I needed to be well-equipped with the proper knowledge to serve myself and my community better. Not only did I change my career to Investment banking, but I studied and sat for the necessary certifications. I am glad that I did. It's one thing to have a passion and another to have and be the authority on it.
I also must appreciate the role of mentors in my life. Many of whom don't even know me, lol; yeah, I am very good at learning from afar. The ones I have been opportune to meet have been a blessing. Mentors make your journey more streamlined.
Three years and counting, we are still here, preaching the gospel and changing lives.
Glazia: What are some of the key financial trends and innovations that women should be aware of in today's rapidly changing financial landscape?
Jennifer:………
Get to know more about Financial Jennifer. Get inspired about her path to financial wellness and get first-hand money insights on the latest financial trends and innovations and more. See it all in our latest issue. Click HERE to download it for free.