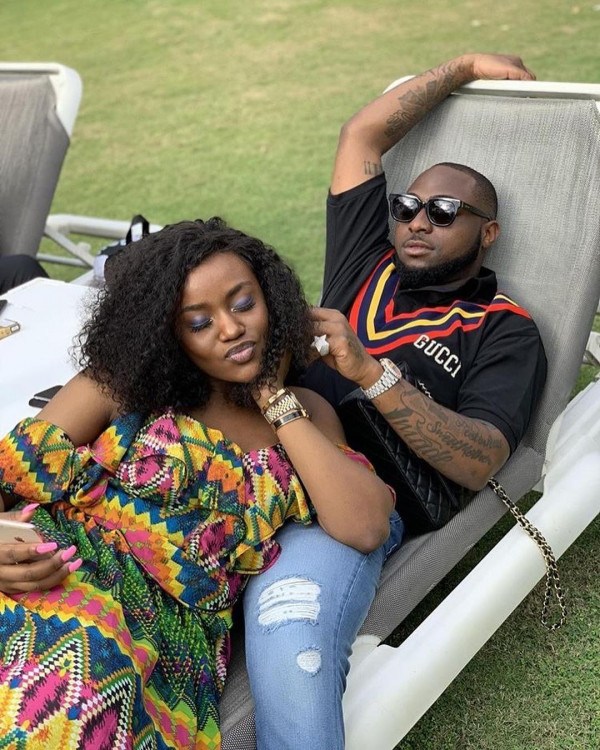 Why Did Davido's girlfriend, Chioma go off social media?
Popularly known as ChefChi on Instagram, Chioma Avril Rowland, who has gained some fame as Davido's girlfriend recently went off the face of social media.  A frequent feature on Davido's snapchat posts, she has also been absent on his snaps. The last time the couple were publicly seen together was at Davido's concert in Lagos on the 27th of December 2018 when the artiste brought her out to serenade her.
When asked about his relationship status with Chioma during an #AskDavido session on Twitter, Wednesday morning, Davido let it be known that all is well in paradise "She's working on her cooking show and doesn't wanna get on social media for now … social media is not life!" he replied.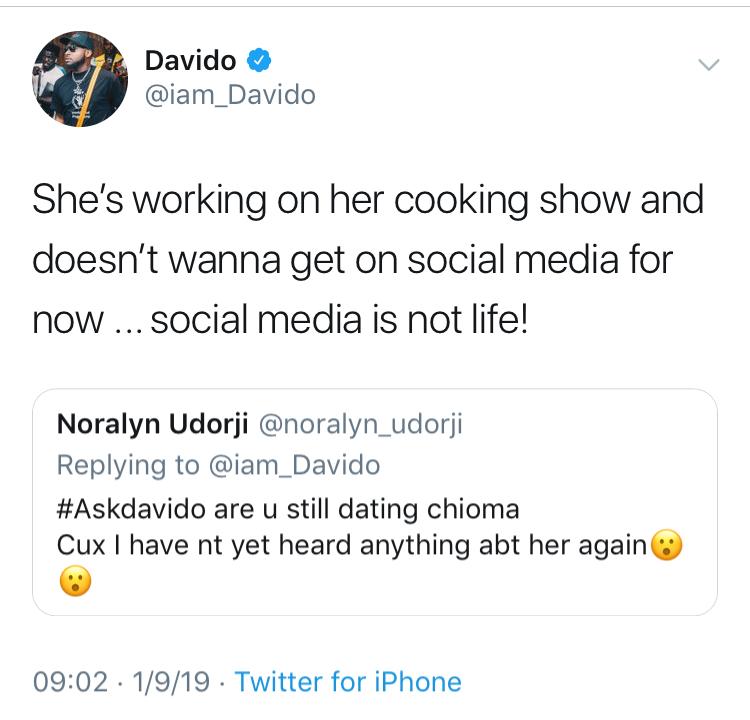 Another user also asked Davido if his plans for the future involves getting married to Chioma to which the artiste replied in the affirmative, saying "that's the plan". Could it be that she's actually off social media to focus on her cooking career? Rumours have been rife that ChefChi isn't a professional chef as her nickname connotes but if she is off the internet to create more time for her budding career, we can say that she is starting the New Year focused!
Related
Written by Agbaje Omoniyi