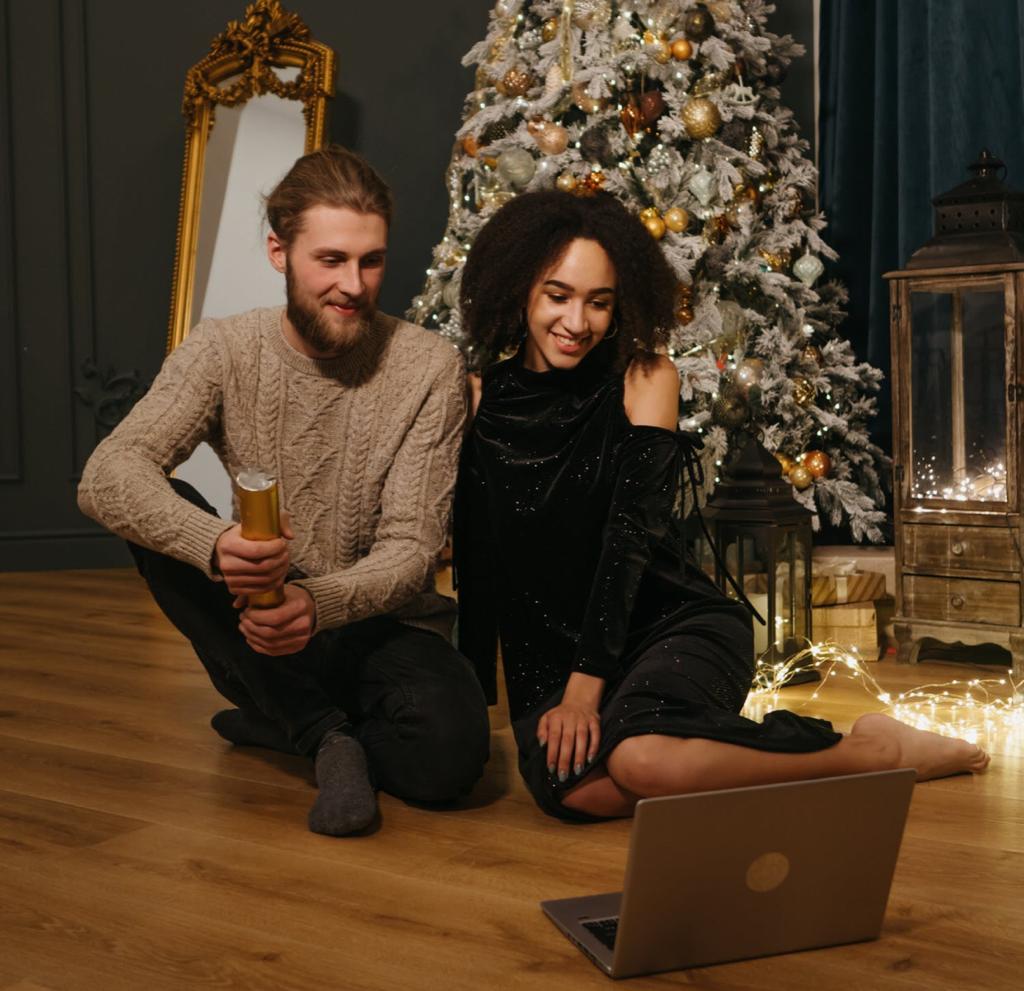 It's time to Christmas and chill! The good thing about the holidays is that you get ample time to relax and unwind. Even better, it's time to catch up on the movies you probably missed out on all year long. With the omicron variant threatening our holiday season, no better time to have an indoor Christmas than now! 
Whether you've been working from home or not, it's hard to find time to relax. Or chill with a good ol' movie or judiciously follow up on your favourite series. With the holidays and Christmas break presenting a juicy opportunity for some much needed down time, we're taking the liberty to recommend some great movies you can watch. This will also take away the hassle of searching for what movies or series you'd want to see.
So, get some popcorn, snuggle up, relax and press play. It's time to Christmas and chill.
Red Notice
Red Notice is the number 1 most watched movie in Netflix history. In the first 28 days of it's release, it amassed a whopping 328.8 million viewing hours. Beyond the mind boggling statistics, I can tell you that this movie will have you laughing from start to finish. Come on, Ryan Reynolds and The Rock in one film, what would you expect? 
Synopsis: An FBI profiler pursuing the world's most wanted art thief becomes his reluctant partner-in-crime to catch an elusive crook. A crook who's always one step ahead.
Starring: Dwayne Johnson, Ryan Reynolds, Gal Gadot.
Cooking up Christmas
If you're a hopeless romantic like me, this film will have you searching for "Somebody's son or daughter". And that's after you pick up your jaws from the bombshell secret that is revealed in it. Love is good for Christmas!
Synopsis: An Atlanta-based chef gets fired just weeks before Christmas and reluctantly takes a job with a pro-baseball player. He is a single dad of three and needs a live-in-chef to get him through the holidays with the kids.
Starring: Meagan Holder, Lamman RuckerL, Warren Young
Cruella
When "The Devil Wears Prada" meets "The Intern", with a touch of "House Of Gucci" and "Emily in Paris". That's what you get with Cruella.
Synopsis: Cruella is a 2021 American crime comedy film based on the character Cruella de Vil from Dodie Smith's 1956 novel The Hundred and One Dalmatians. It tells the story of Estella, a young and clever grifter who's determined to make a name for herself in the fashion world. She soon meets a pair of thieves who appreciate her appetite for mischief, and together they build a life for themselves on the streets of London. However, when Estella befriends fashion legend Baroness von Hellman, she embraces her wicked side to become the raucous and revenge-bent Cruella.
Starring: Emma Stone, Emma Thompson, Joel Fry, John McCrea
La Casa de Papel (Money Heist).
With the final installment of season 5 recently released on Netflix, you can watch the full season. However, if you're yet to watch season 1, then Christmas presents the best opportunity to binge watch all action packed 5 seasons.
Synopsis: A criminal mastermind who goes by "The Professor" has a plan to pull off the biggest heist in recorded history — to print billions of euros in the Royal Mint of Spain. To help him carry out the ambitious plan, he recruits eight people with certain abilities and who have nothing to lose. The group of thieves take hostages to aid in their negotiations with the authorities, who strategize to come up with a way to capture The Professor. As more time elapses, the robbers prepare for a showdown with the police.
Starring: Úrsula Corberó, Álvaro Morte, Itziar Ituño, Pedro Alonso, Paco Tous, Alba Flores, Miguel Herrán, Jaime Lorente. 
We have many more movie movie recommendations to lit up your Christmas. See them all in our latest Christmas Issue. Click HERE to downlad for free. Now that's how you Christmas and chill. Merry Christmas!