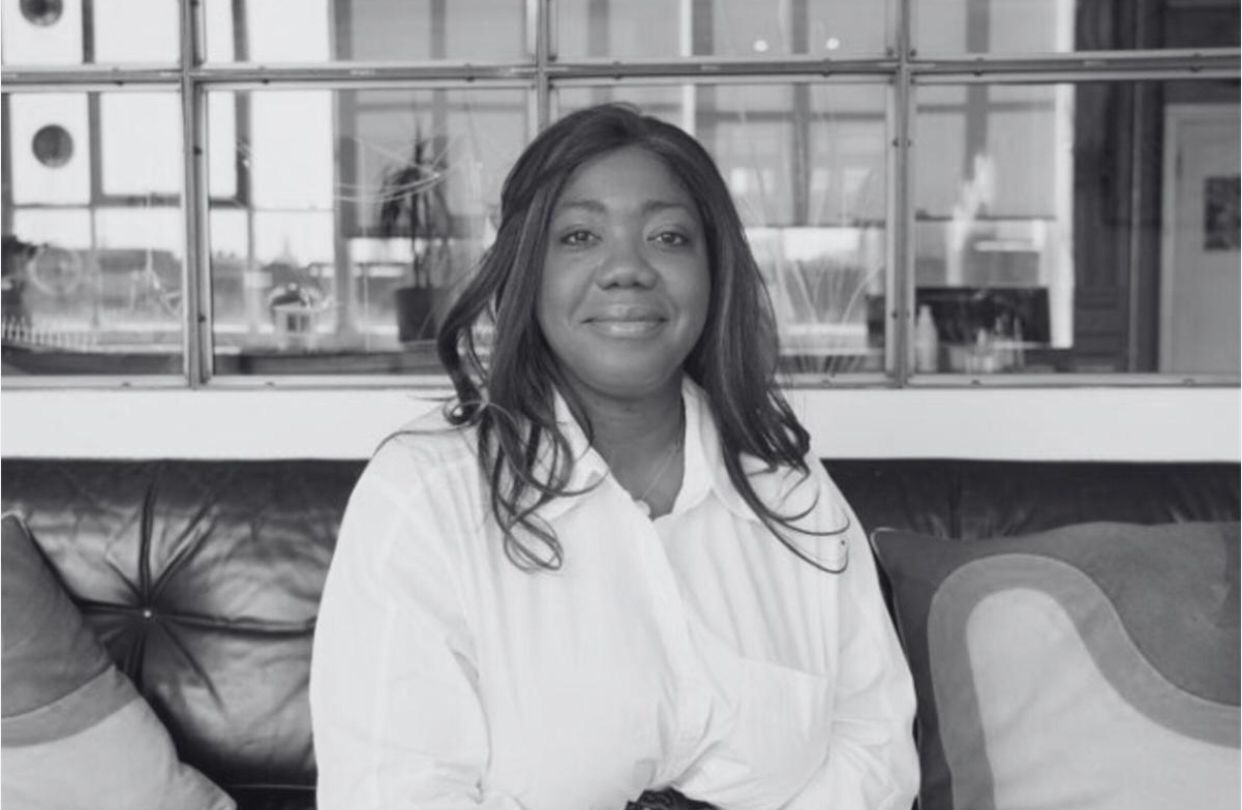 Day 2 at the Palais in Cannes unfolded with an array of historic moments captured at the esteemed Cannes International Festival of Creativity. Amidst the vibrant atmosphere of creativity at the event, an engaging conversation unfolds between Glazia Editor-in-Chief, Omawumi Ogbe, and Chloe Davies, the visionary Founder of "It Takes a Village." This captivating dialogue took place immediately following their participation in a panel discussion organized by UK and US based  Brand Advance on the Lifetime Value of the Luxury Black Consumer, setting the stage for an inspiring exploration of creativity, representation, and empowerment. 
The panel itself epitomizes Brand Advance's mission to champion underrepresented consumers, creators and communications professionals.
In an industry where representation remains a pressing issue, "It Takes a Village" has emerged as a beacon of empowerment for Black women. Data from Insider Intelligence reveals that the percentage of Blacks in the marketing industry is significantly lower as it now  represents 7.2% of US marketing employees. 
An exclusive interview with Chloe Davis, Founder of It Takes A Village.
In this exclusive interview with Omawumi, Chloe Davies delved into the heart of It Takes A Village's mission—to champion the voices of Black women in advertising, media, and marketing. From discussing the challenges of underrepresentation to their groundbreaking initiatives, this enlightening conversation shines a spotlight on the resilience, creativity, and determination of Black women professionals.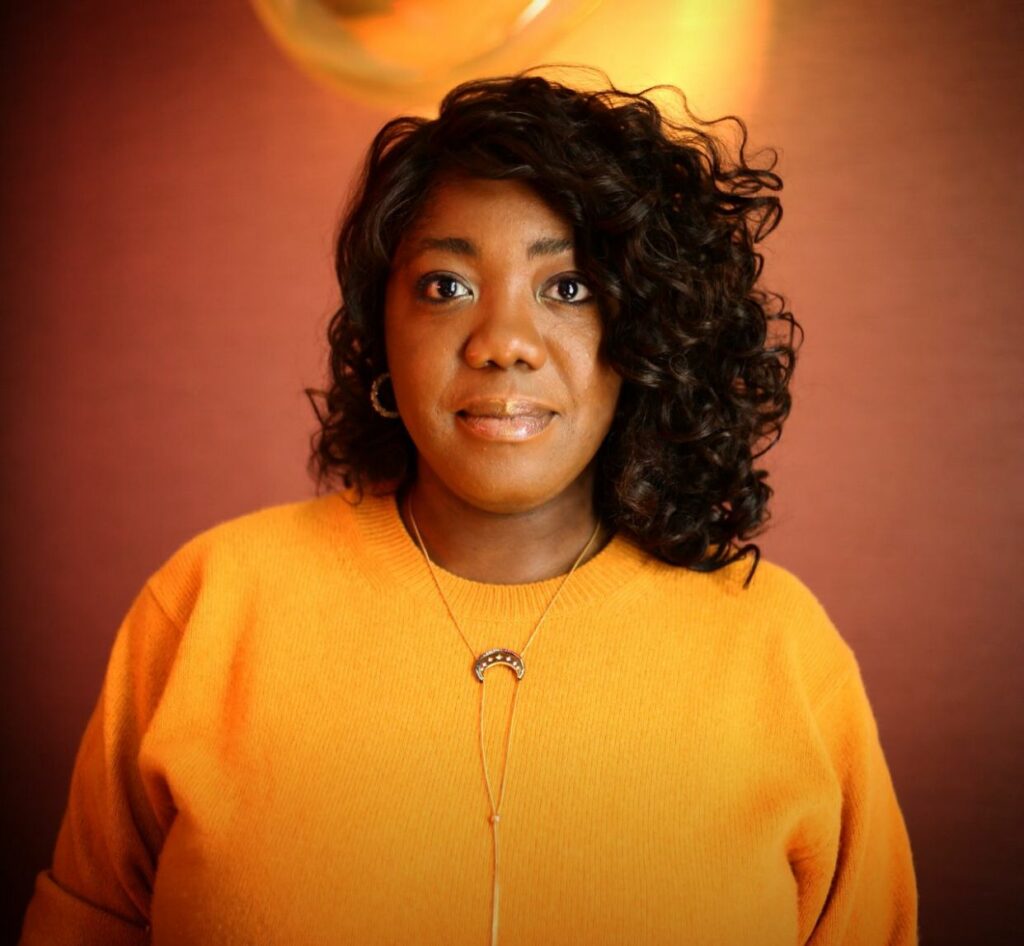 Omawumi Ogbe: "It takes a village" is such a great idea. Can you tell us more about it?
Chloe: Having spent around 20 years working with clients outside the industry, I later joined a creative agency, Lucky Generals as the first Head of Social Impact in the UK—a groundbreaking role. However, as I looked around for the experiences of other senior black women in similar positions, I found it challenging to find representation. When I did meet fellow black women, we often faced overwhelming workloads that exceeded what one person could handle. We grappled not only with navigating a landscape that wasn't designed for us, but also with appropriation and the negativity that arose from our desire to excel while remaining true to ourselves.
Thus, "It Takes a Village" was born. A collective for black women in advertising, media, and marketing.
Our aim is to create a space where we can support and uplift one another, be heard, and celebrate our achievements.

Chloe Davies
Simultaneously, we want to address the industry and advocate for ourselves in a positive way. We want to collaborate with and work for you, but it is vital that you understand and respect our unique needs. 
This collective serves as a bridge within the industry. To begin, we will conduct a local research survey in July, as there is currently a lack of data on black women in our industry. And if data does exist, it often stems from a U.S.-centric perspective, which fails to capture our nuanced experiences. We want to start with data, allowing it to inform our collective identity, experiences, aspirations, and the collaborative work we hope to undertake within our industry.
Omawumi: Amazing Inititative! Aside from this proposed report, what are some activities that "It takes a village" plans to embark on?
Chloe: We will commence by launching our sisterhood circles, inviting black women to gather for dinners and share their experiences over food. Breaking bread, as a symbol of connection and community, holds great significance for us. Furthermore, we have plans for a summit in collaboration with the Cannes Lions team, scheduled to take place in 2024.
In addition, we envision organizing a festival to ensure accessibility for all. Recognizing that not everyone can be present in one location, we aim to reach out and engage with diverse communities. Our ultimate goal is to wholeheartedly support and champion black women. Acting as a facilitator in their journey towards success and empowerment.
Omawumi: Who are the people that can be part of "It takes a village"?
Chloe: We extend a heartfelt invitation to all black women making strides in the realms of advertising, media, and marketing across Africa. This is a space designed exclusively for you—a place where your accomplishments are celebrated and your voices are heard. Consider it a home away from home, where you are unequivocally recognized as champions of your craft.
Also, our village extends beyond its core. Allies who wholeheartedly support and uplift black women in their businesses are equally welcomed. Together, we can forge powerful partnerships and collaborations. Already, we have been privileged to witness the remarkable contributions of incredible women in various domains, from strategy to media and PR. We earnestly hope that you will join us, so that we may join forces, work hand in hand, and make an even greater impact together. Let's create a thriving community where talent, collaboration, and support converge. Your presence and unique perspectives are invaluable—don't miss this opportunity to shape the future of our industry.
Omawumi: Great! Do you have some partners already and who are the set of people you would like to partner with?
Chloe: We are thrilled about the prospect of partnering with a diverse range of individuals and organizations. Our collaborative journey has already commenced with remarkable support from Campaign, Creative Brief, Adidas, Visa, and many others. The reach of black women extends far and wide, and we are here to bring the essence of excellence to every brand, big or small. We would like to extend a special acknowledgment to our very first sponsor and collaborator, Philips, who exhibited unwavering support and championed our cause. Her sponsorship and belief in our mission have been instrumental in our journey. 
Additionally, we express our gratitude to Madeline McQueen, one of the leaders spearheading our forthcoming dinners. Madeline's remarkable contributions and involvement with the Compass club have left an indelible impression. We are excited to explore potential collaborations with the club. While our personal villages have been incredible sources of support, we are confident that the collective power of our larger village will be truly transformative.
Omawumi: Amazing, I love that. So in wrapping up, what is your message to today's black woman?
Chloe: To today's black woman? You are everything. You are unique, you are powerful, there is nothing you can't do, this world was designed for you. Be bold, walk in your truths, be divine because the world needs you and I can't wait to meet you.
Omawumi: For people that wants to join, how can they find "It Takes a Village"?
Chloe: To join "It Takes a Village", find us on Instagram as we will be live next week. Our website will be up by the end of the week. www.simplymisschloe.com and we are at 8.takes.a.village1.