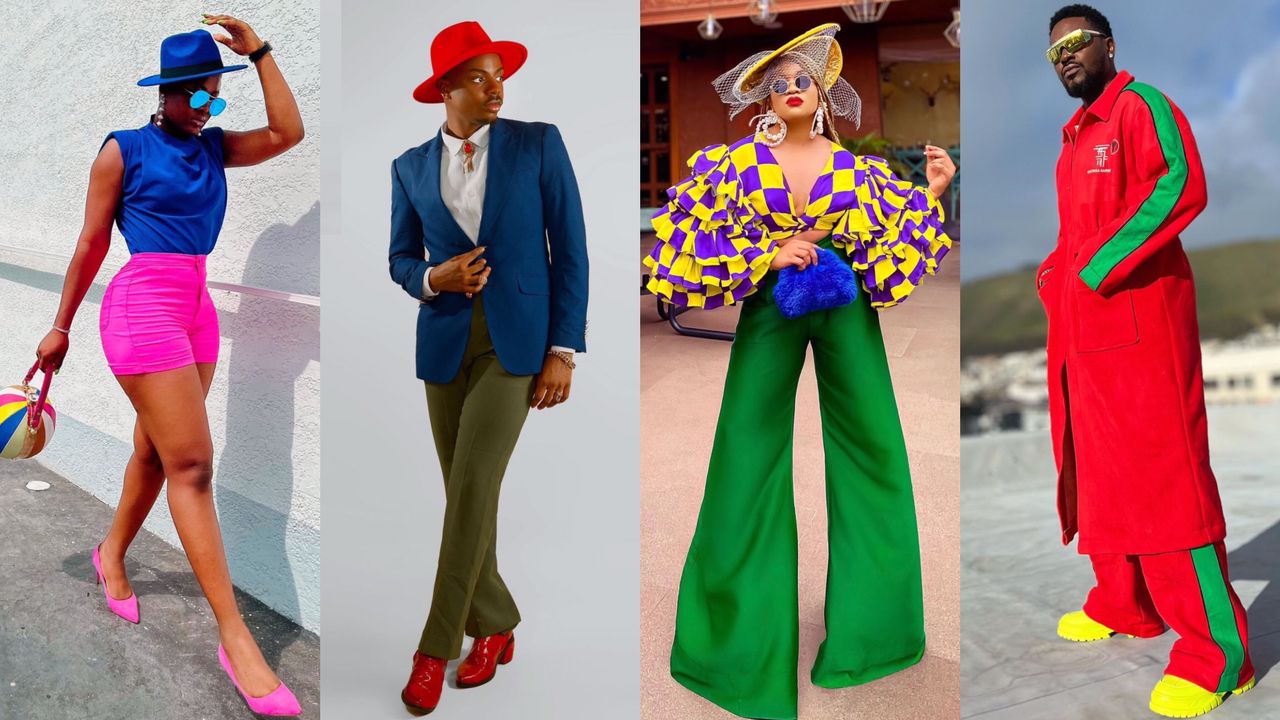 Colour blocking is a fun and fashionable way to mix and match different hues in your outfit. It involves pairing two or more solid colours that contrast or complement each other, creating a striking look that will make you stand out from the crowd. Whether you opt for primary colours, neon shades, pastels or earth tones, colour blocking can add some excitement and personality to your wardrobe. If you need some inspiration on how to rock this trend, look no further than these celebrities who have mastered the art of colour blocking.
"One fashion trend we need to see more of is colour block, if done properly with pieces that complement each other."

Yolanda Okereke.
Colour blocking like a pro: From Jennifer Oseh, to Alex Unusual, Enioluwa, and more, these style stars are showing us how.
Jennifer Oseh aka The Lady Vhodka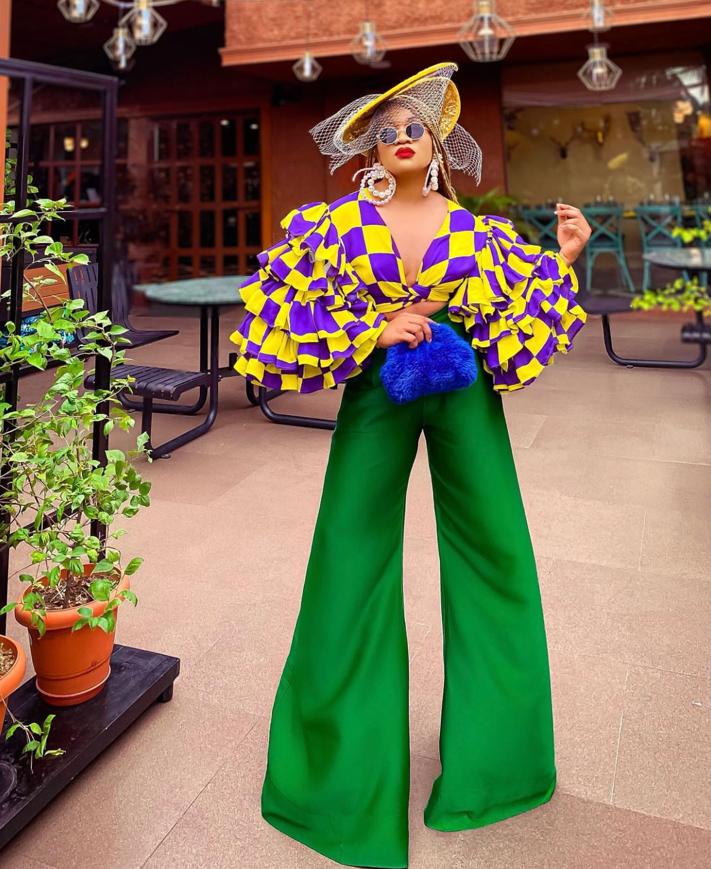 At this point, it has been established that NO ONE does colour-blocking better than The Lady Vhodka. Named "The Experimenter" by Vogue India, Jennifer is as audacious as can be when it comes to her fashion and style. From larger than pants, extravagant sleeves and blinding hues, she is the queen of colour-blocking, and this look is all the proof we need.
Adewunmi Erhabor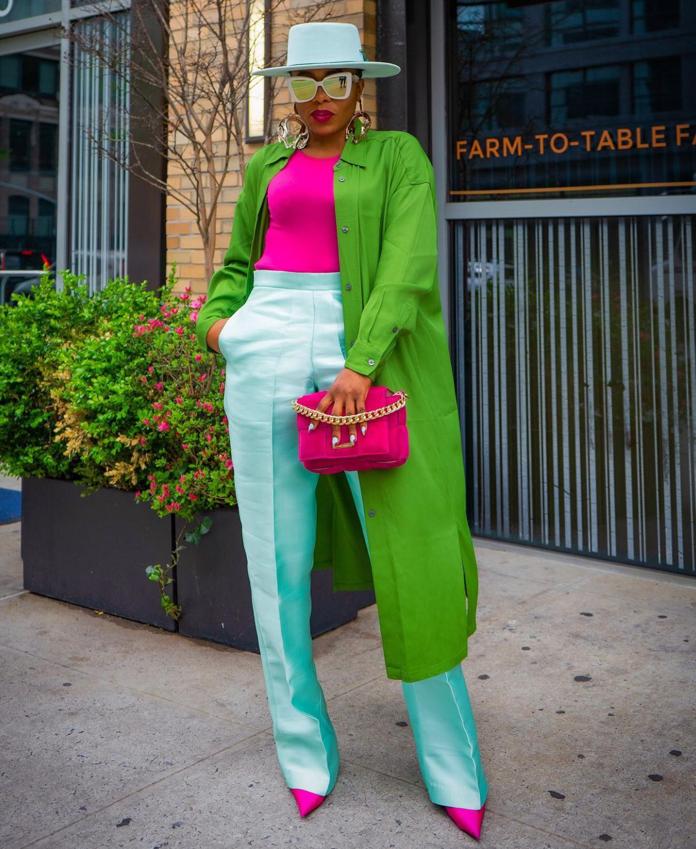 Fashion stylist, Adewunmi could easily give Jennifer Oseh a run for her money. As a colour enthusiast herself, Amazing Adee is not shy when it comes to her colours.
Yvonne Harry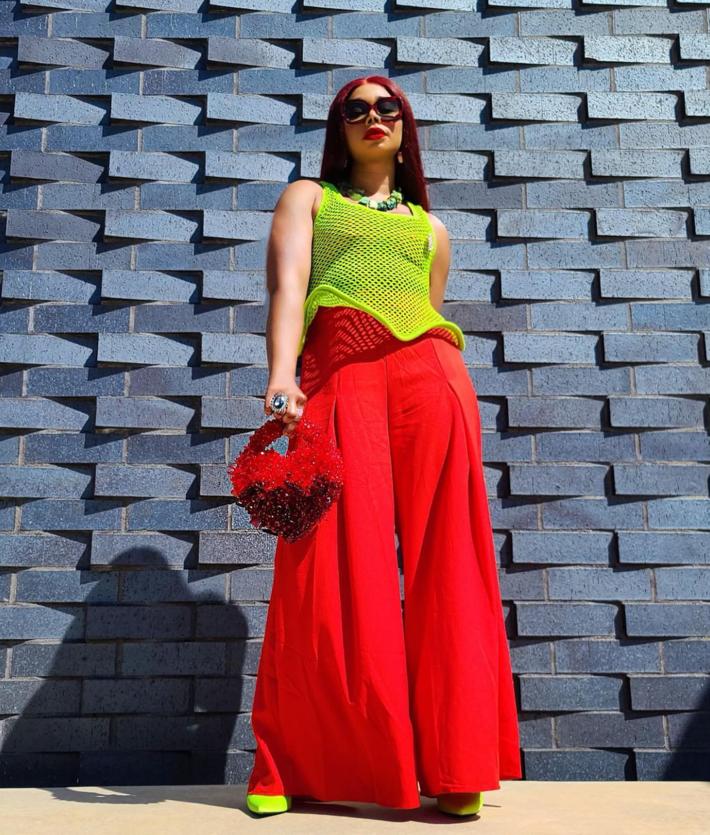 Fashion and style influencer Yvonne Harry came through with larger-than-life red pants and a red bag paired with a neon top and matching neon shoes.
Enioluwa Adeoluwa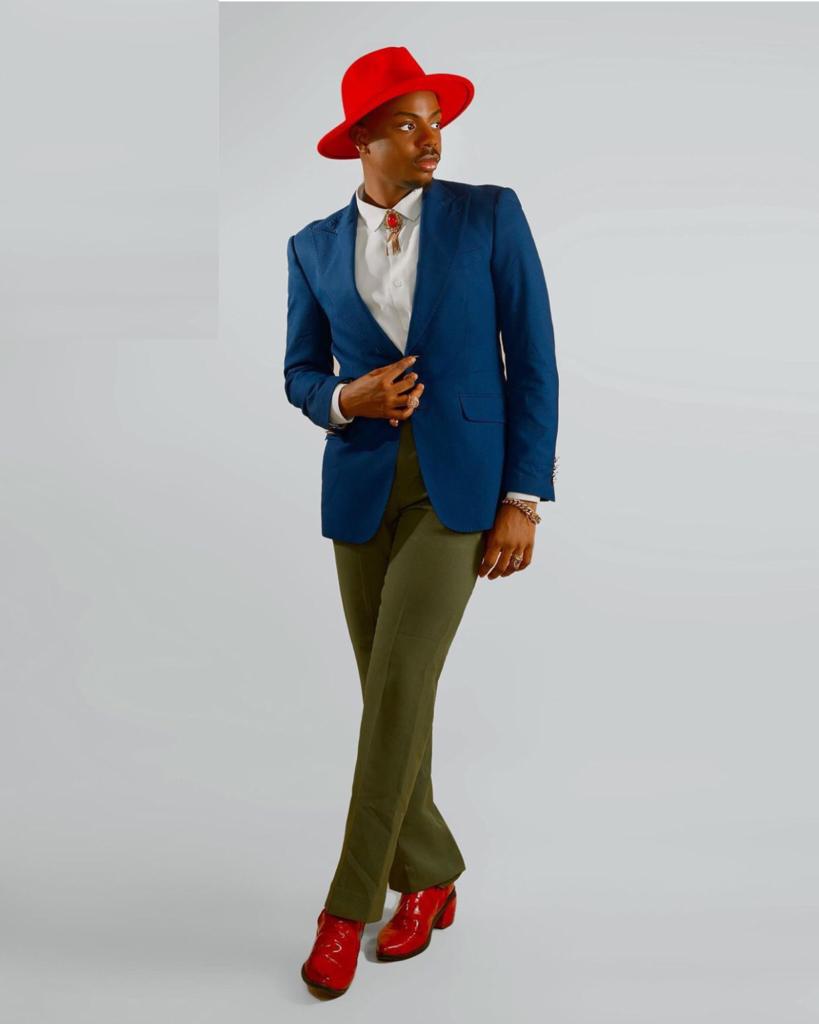 Media personality, beauty influencer and multi-brand ambassador, Enioluwa is as bold as they come. A man who isn't afraid to be fashionably loud and audacious with his colours, that's Eni!
Jessica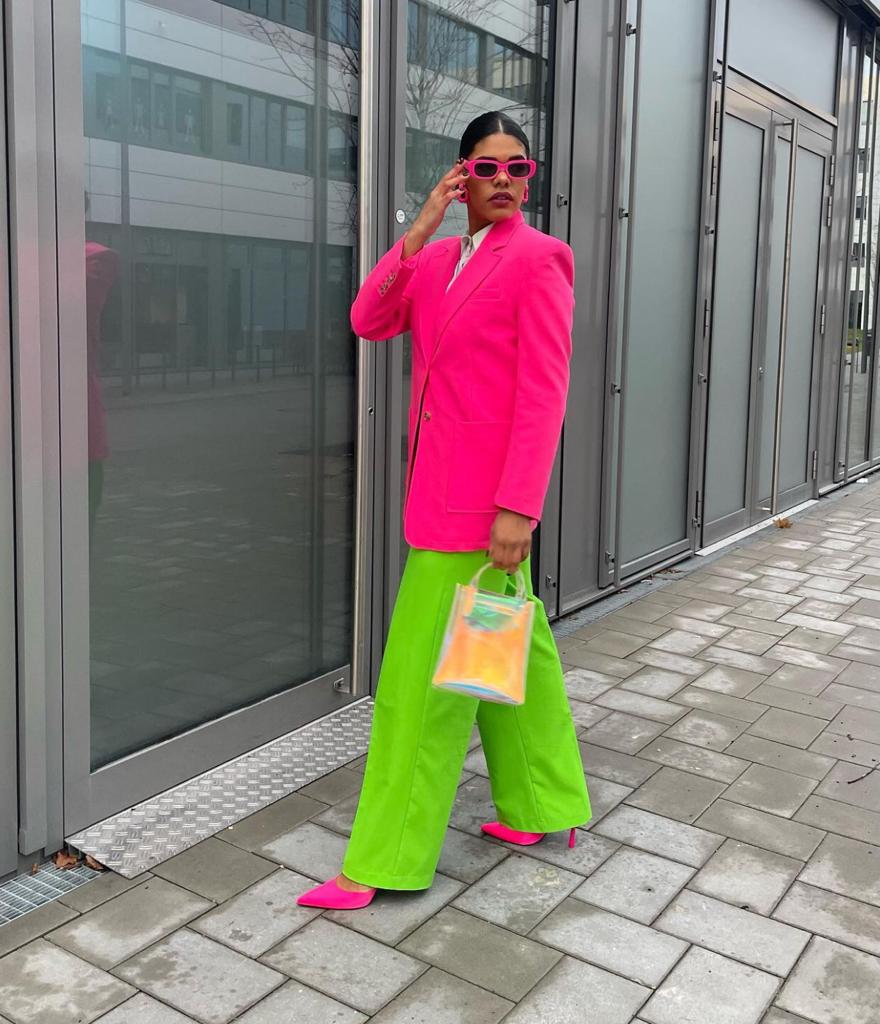 Style influencer Jessica is also heavy on the colour-blocking too as seen in this pink, neon green, gold and white ensemble.
Kerry Spence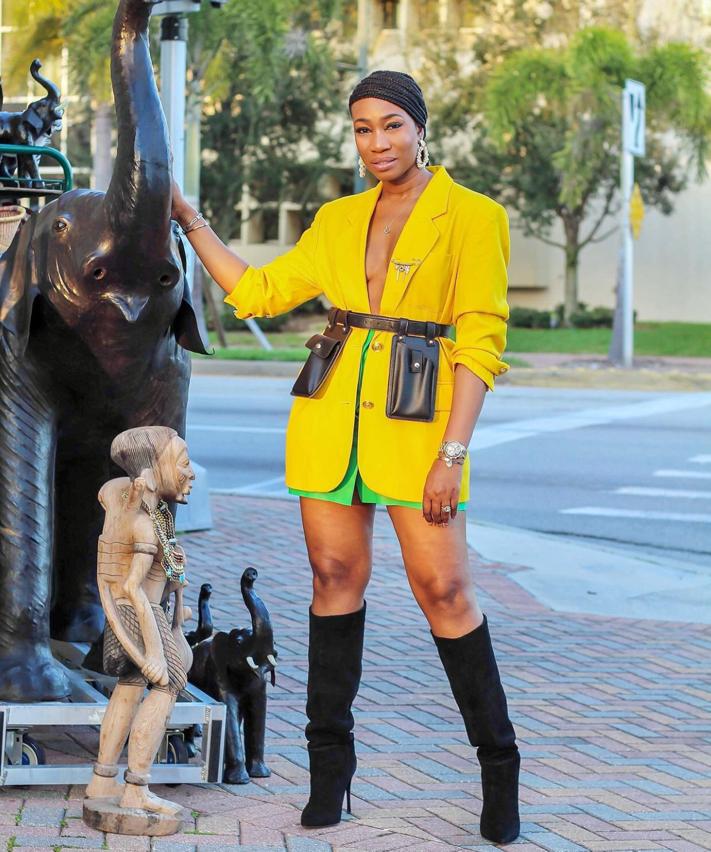 Yes, please! We're here for this green mini skirt by MAJE. In fact, everything about this look on Kerry is giving, especially with the Steve Madden boots and black holster.
Tayo Faniran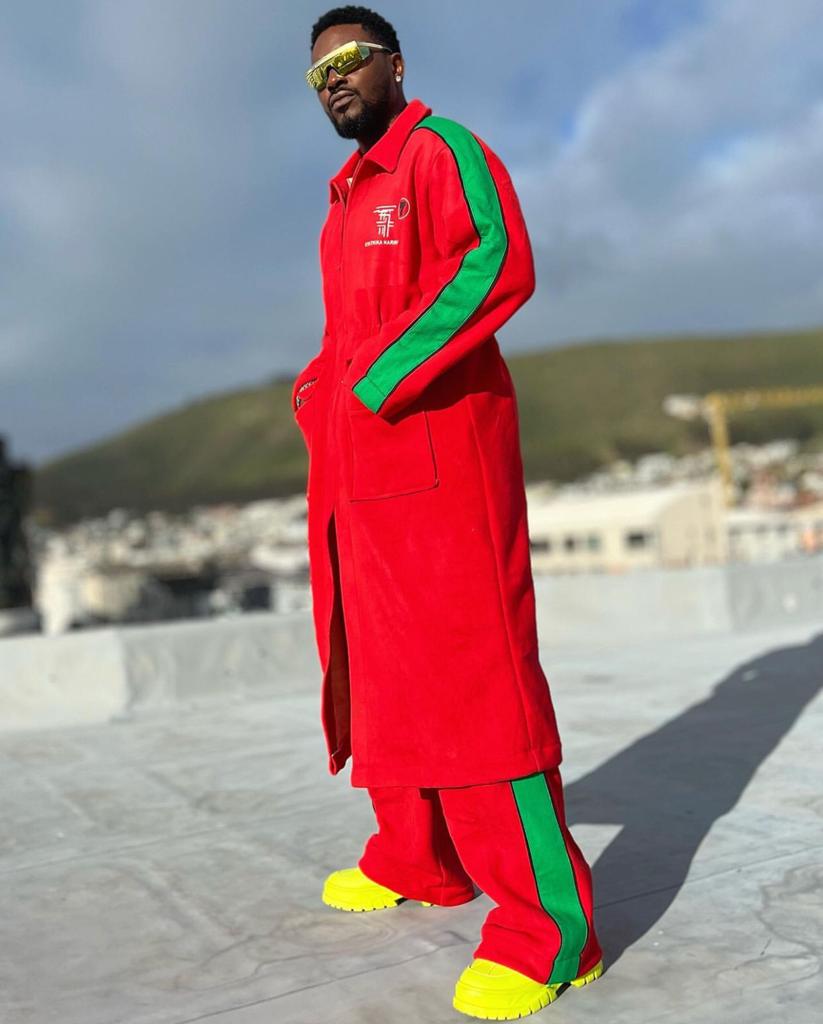 Colour blocking is a fashion trend that actor and model, Tayo Faniran clearly knows how to pull off. The Big Brother Africa reality TV star, has a flair for mixing and matching different hues in his outfits.
Ifeoma Chizea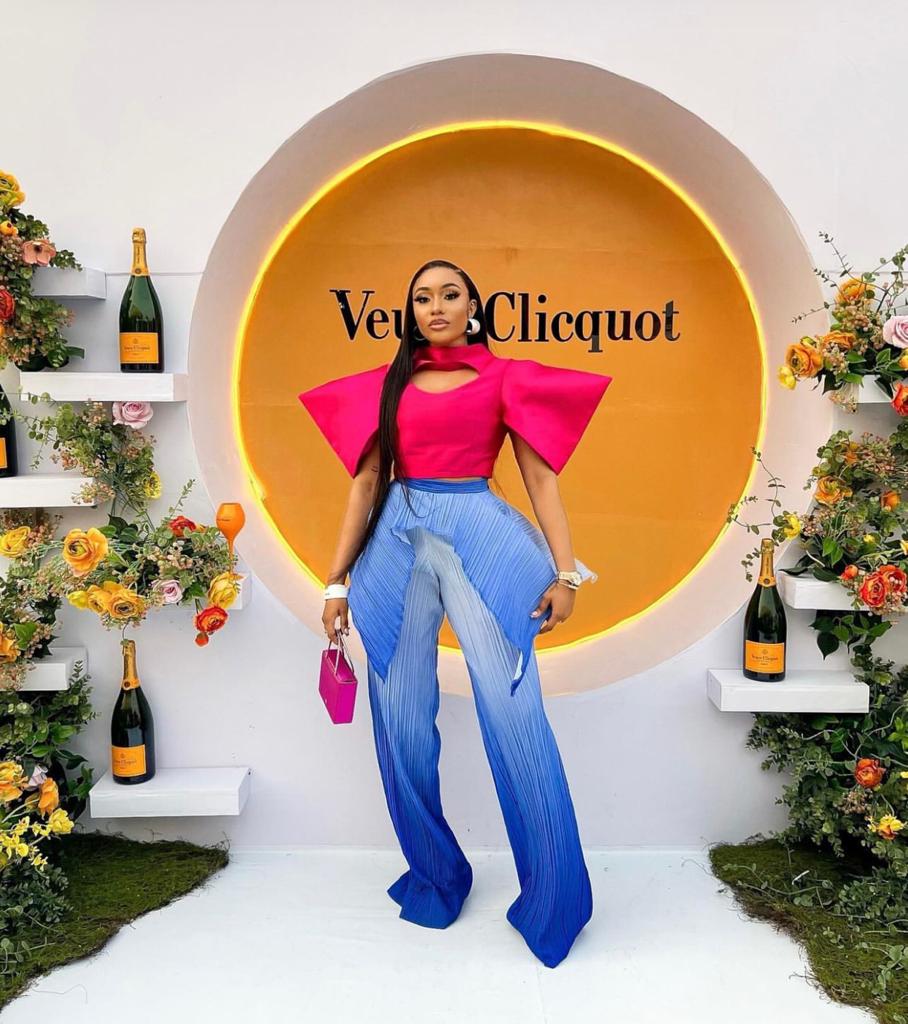 Lifestyle influencer and fashion entrepreneur, Ify is uber-stylish in a colour-block ensemble from her clothing brand, SAMA Woman.
Ramona McDermott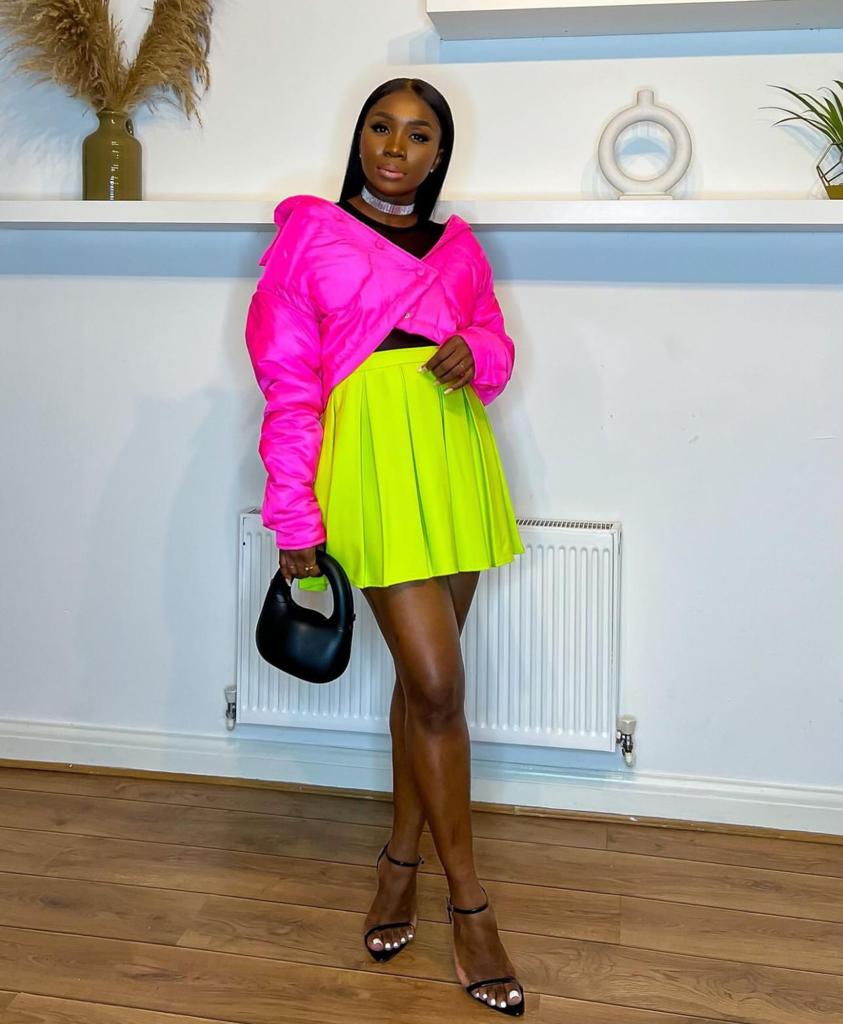 Fashion and style influencer, Ramona is all bright and colourful in a pink and neon combo.
Alex Unusual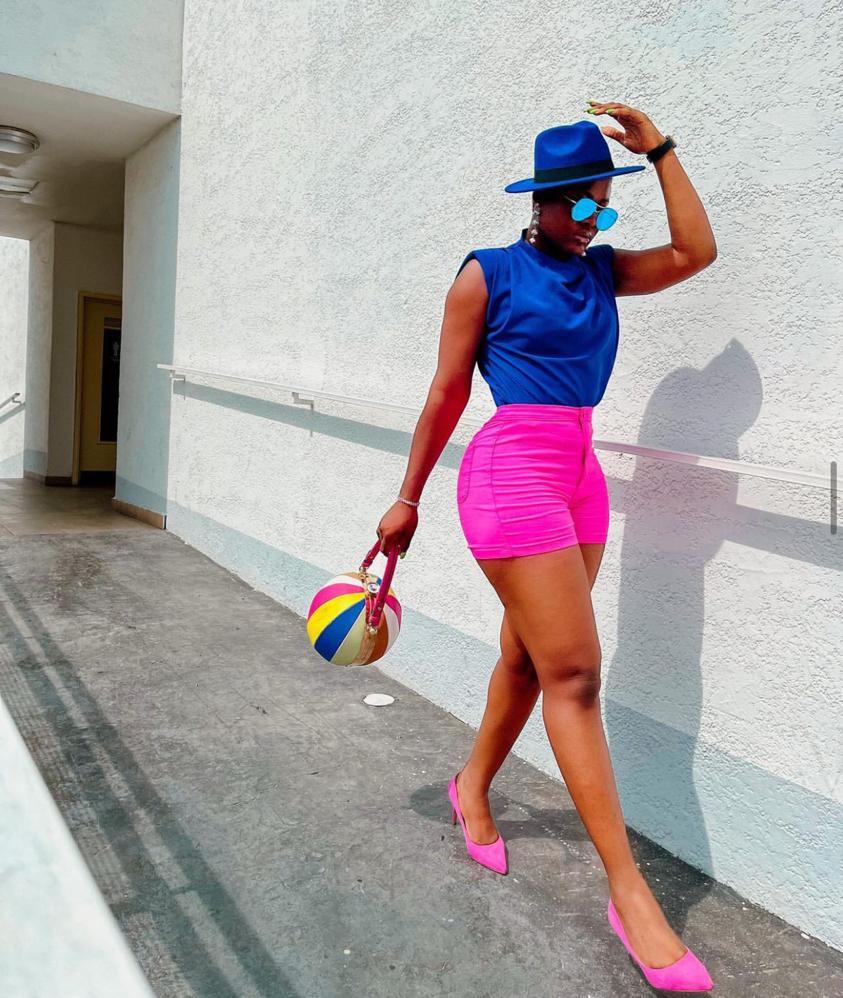 Media personality, reality TV star, filmmaker and Glazia cover star, Alex Unusual already has a body for fashion and when she colour-block so brilliantly like this, you can't fault us for being obsessed with it. Check out Alex's Glazia cover HERE.
Kizz Daniel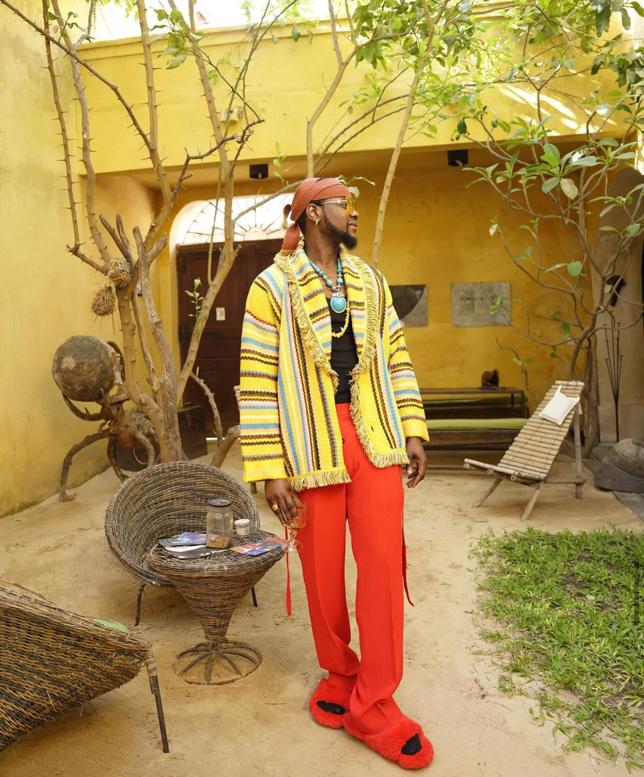 Even by just casually chilling in Senegal, Vado has found his way into our colour-block fashion list with this ensemble. You like?