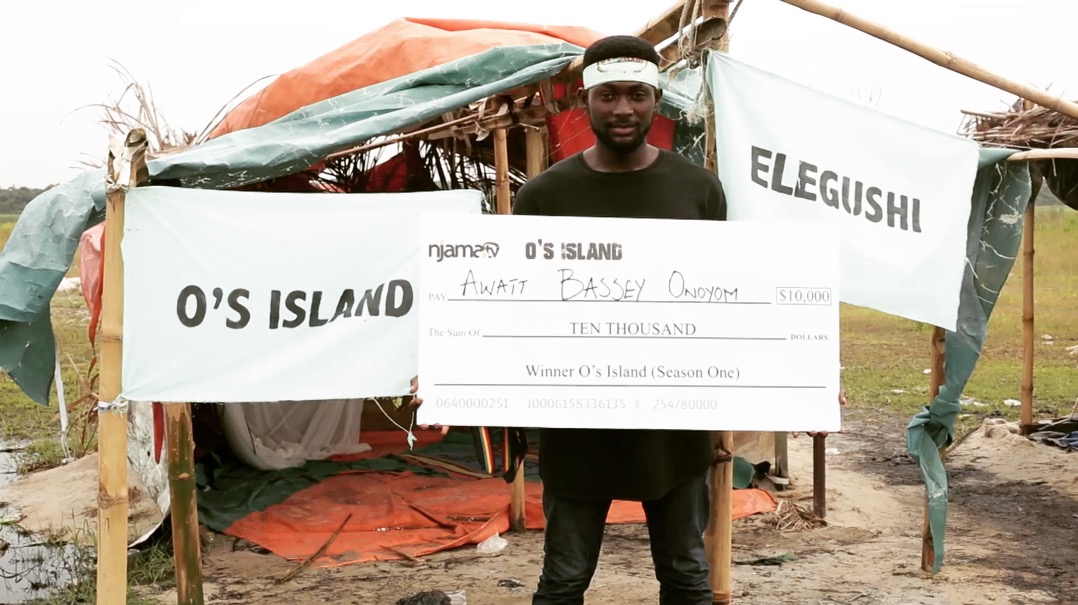 Highly talked about survivor reality TV show, O's Island, recently came to a close with Awatt Bassey emerging victorious. Produced by Njama TV, the show started with 21 contestants – marooned in a deserted island for weeks – and was aired exclusively on Africa Magic Urban daily, for 40 days.
From a disadvantaged position of being the only head huncho (of Elegushi clan) without immunity, to surviving  near evictions at three consecutive oracle sessions, Awatt Bassey defied all odds to win the season 1 of the fiercely contested O's Island.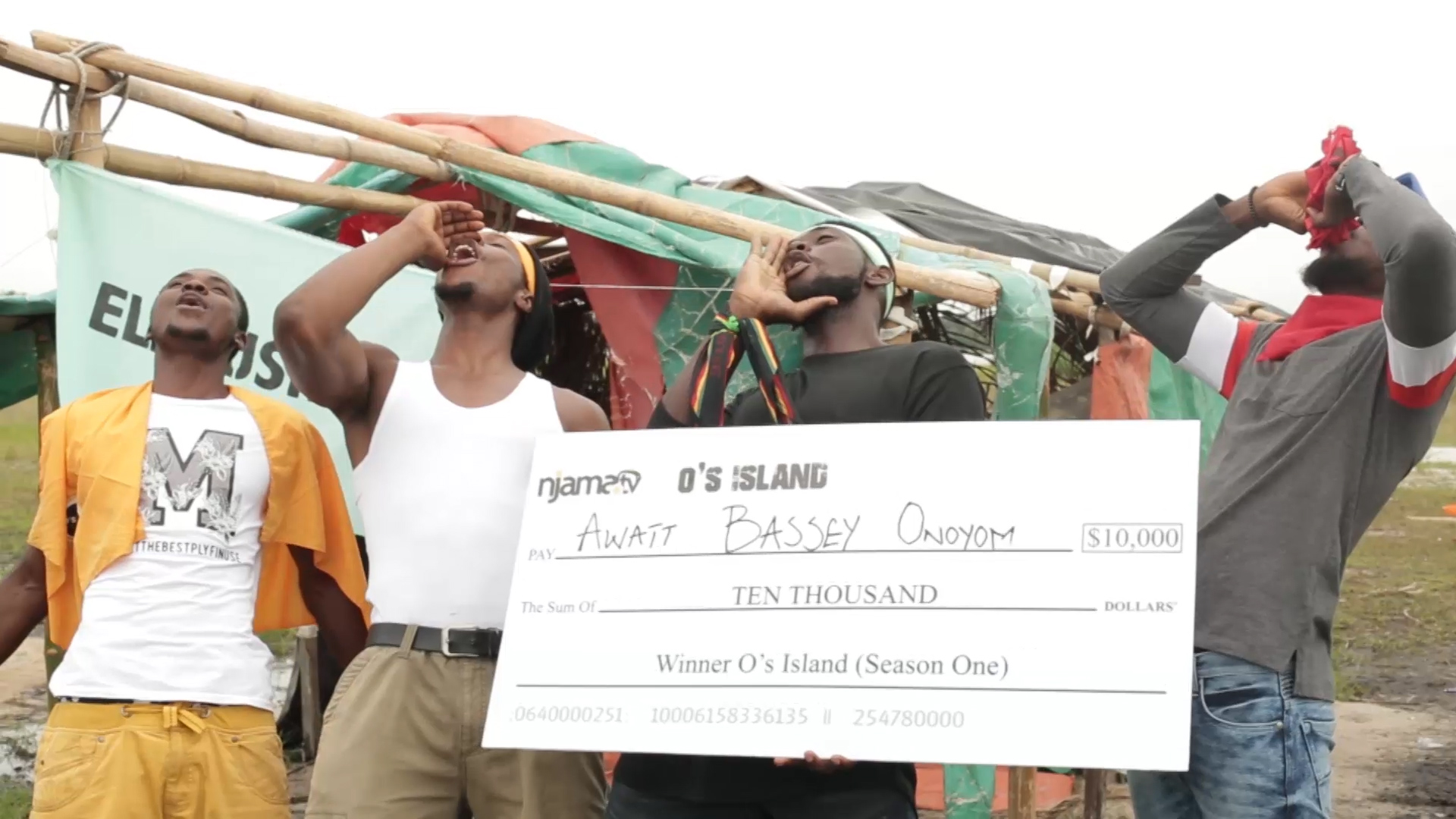 For the final task, the four finalists were required to process equal proportions of fresh palm fruits into palm oil. The contestant with the most amount of oil produced in record time was crowned winner.
 "In my opinion, the future of Nigeria economically lies in rediscovering our Agricultural potentials and taking frantic steps to harness them. O's island is a youth centered show, what better way to preach Agriculture than to infuse it in the grand finale, as a task worth $10,000 cash price?"  film maker, creator and executive producer of the show, Otu Njama III commented on the reason for the unique oil processing task.
Coming second place was Cyprain Ofre, followed by model, Stephen Ajibola and pilot, Miracle Igbokwe. According to the organizers, auditions and recruitment for O's Island season 2 will soon commence nationwide. Connect with Njama TV on social media @njamatv @otunjama3 for more details.