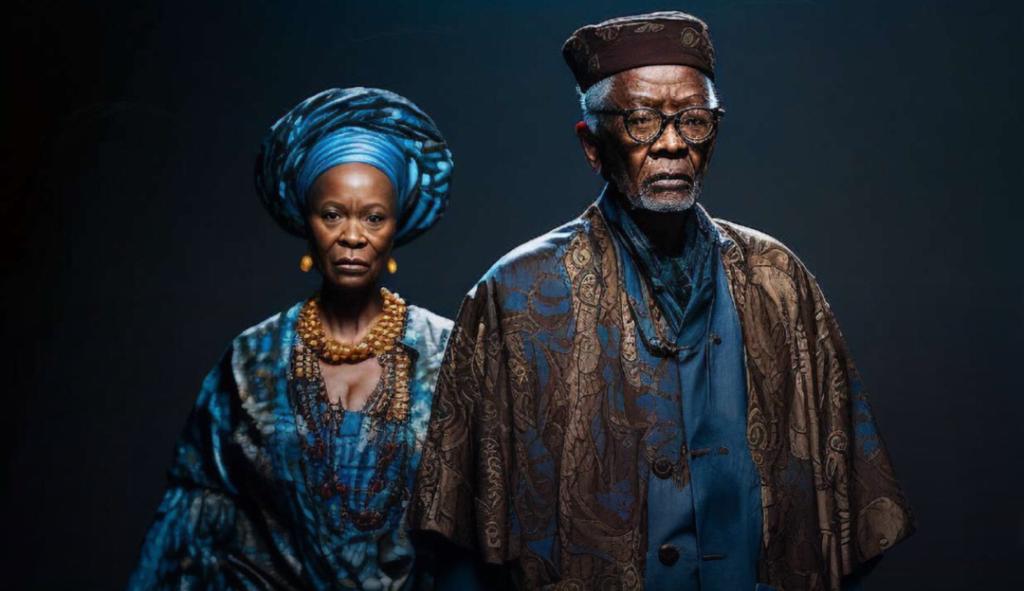 If there's any word I've heard over a million times in recent times, it is AI (artificial intelligence). Of course, I have long known the concept, but little did I know that it'll be everything in no distant future. With the current AI trend disrupting the world right now, Malik Afegbua is one name to watch out for. Here's why…
Now a little back story with Malik Afegbua.
A few months ago, I was scrolling through LinkedIn, and I came across some photos that stopped me in my tracks. They were captivating, and I had to pause and absorb their essence. I was thrilled. They were photos from what I thought was a real-life fashion show for the elderly. Dressed in our local fabrics, adire, ankara, kampala, scarfs, chief caps and the rest, I loved them on sight. The first thought that came to mind was whoever did this was a genius. The photos were watermarked slickcity, and I quickly ran to Instagram to stalk their page.
Shortly after that, I started seeing those same photos and others like them everywhere on social media and some of the biggest media platforms globally. I soon learned that this genius creation was not a physical runway show but one leveraging artificial intelligence. Colour me shocked! I had never imagined someone could create something so magnificent, so iconic and natural with AI. When I discovered the man behind all this magic, I realised he was someone I was supposed to work with sometime back. A mutual friend had referred him to me, but things didn't quite work out, but we kept in touch.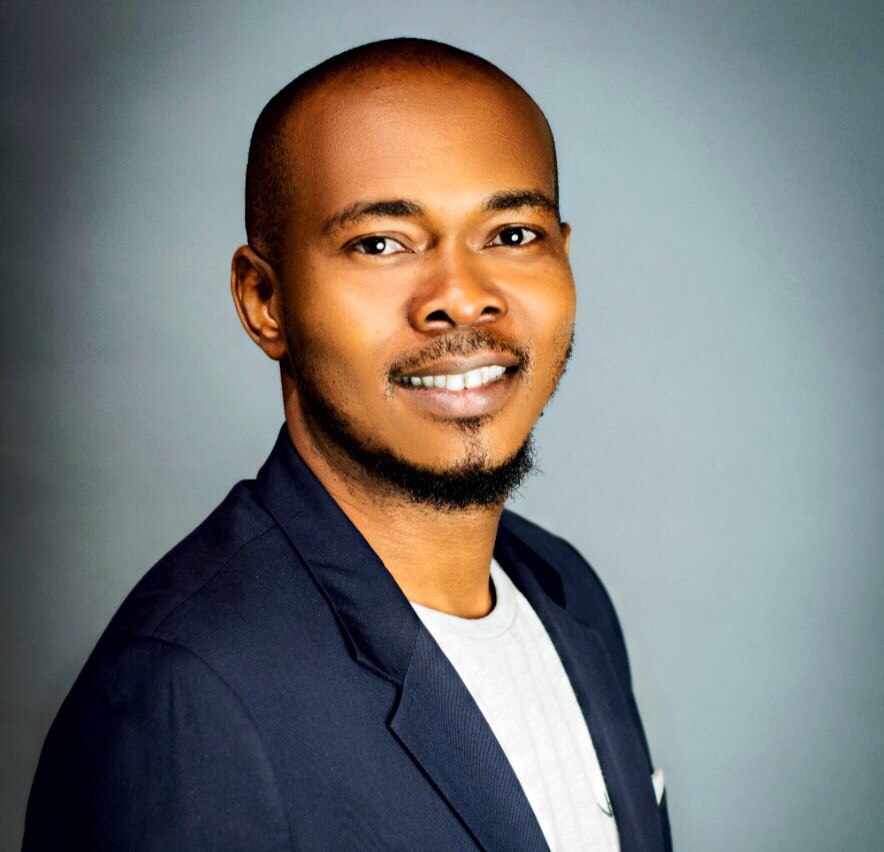 Fast forward to now – I called Malik on the phone, and the rest, you're about to find out in this chat.
Rachael Mordi: For someone who hasn't met or heard about you before, please tell us: Who is Malik Afegbua?
Malik Afegbua: Malik is a filmmaker, a director, and the CEO of Slick City Media. We've been doing this for about 12 years, where we shoot TV commercials, documentaries, TV shows, and more. What else? Yeah, and on the side, we also dabble with virtual reality, augmented reality, and artificial intelligence to find more immersive ways to tell stories.
RM: This has got to be the question on everybody's lips – how did it all start? The reimagining of seniors in present-day fashion?
MA: So the seniors' fashion show came from a series called The Elder Series, and the Elder Series is me reimagining older adults, marginalised people, in ways that you would usually not see them. Like happy places, inclusivity in society in terms of events, community activities, or whatnot. Basically, all things done by the youth, or just how you would not imagine that perspective.
So the fashion show came from that series because I had never seen a fashion show for the elders before. I did some research. I was wondering why. So I said, let me create it, and that's how that came about it.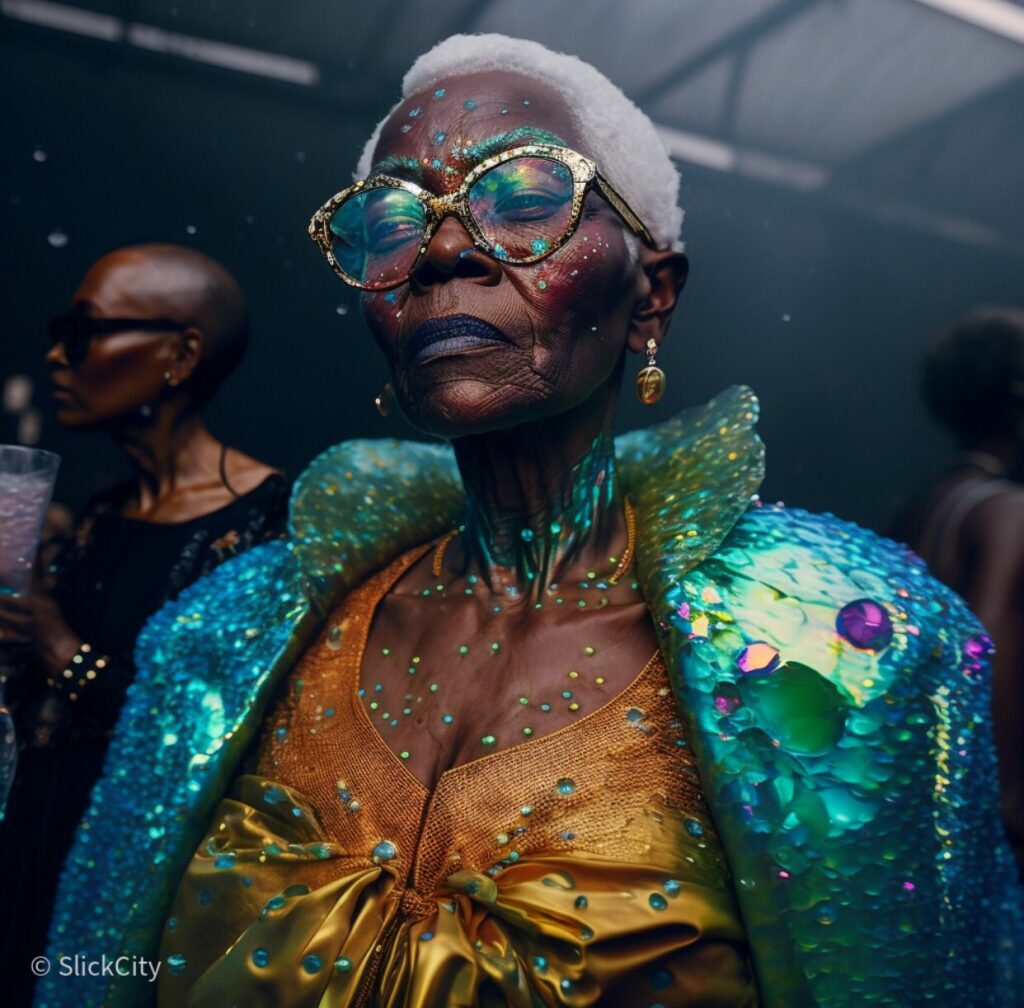 RM: What was on the front burner when you created this project? What were you aiming at?
MA: I wasn't aiming at anything big. My intentions were; okay, I was doing this as therapy for myself. So when I create art or visual expressions, I never used to do it as anything I wanted to sell or push out. It was just for me, as therapy for myself.
However, while doing this fashion show, I thought of people going through certain things. And how were they going through it? How were they expressing themselves? Who were they talking to?
I was trying to put a smile on someone's face because I was going through something. And that's my inability to speak to my mom for a bit. That was that. So I wanted to spread that to others who may be going through that same situation, for a loved one or something. But it went further than I expected it to go, thankfully.
RM: Do you have any special qualifications in Artificial Intelligence and technology in general, or are you self-taught?
MA: No, I don't have any special qualifications in AI technology. I'm all self-taught. I did business in school. I am self-taught in film, directing, and everything related to my creative side. After I started teaching myself, I did some short courses online, but nothing that really impacted what I'm doing today. So, yeah, self-taught.
RM: To use Nigerian parlance, your work has "blown" worldwide. How does that make you feel? Did you ever think it would get this global acceptance, or is it surprising?
MA: Yes, I was surprised. I kind of knew that something would happen one day with the sort of ideas that I have, but that's for film, you know, not for this. So I never expected this to be the project that would propel my career or me to the world
because many things have happened since. A lot of conversations and deals have happened since then. And I never thought that would happen so quickly. I never thought it would be, you know, that. So, yeah, I was surprised.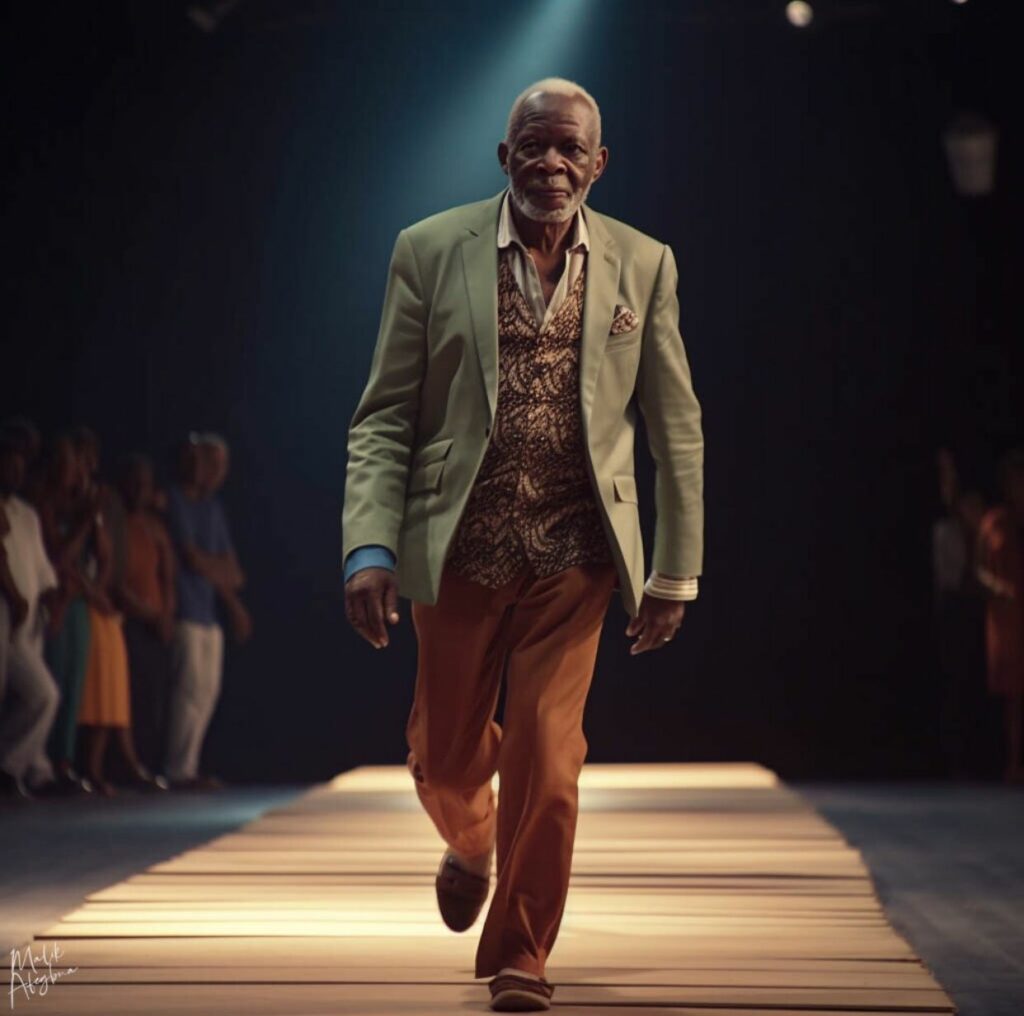 RM: You've done something groundbreaking, marrying artificial intelligence and runway fashion for older people. Should we look out for a real-life fashion show with seniors soon? Are there plans to collaborate with a fashion house for this?
MA: Yes, yes, yes, yes, definitely! That's the plan. So, the AI fashion show is really to inspire and reimagine what could be – that one day, let's have this. Let this be the culture. Let this be part of society or events, which is part of the reason why. So, yes, I've had conversations with different corporations, people, and designers as well to see how we could bring it to life.
So, eventually, someday, yeah, you're going to see that. Maybe this year, who knows? Maybe at Paris Fashion Week, who knows? But you'd be seeing a few things with us.
RM: We're looking forward to seeing this live. I better get a front-row seat at the show.
MA: Totally, you're invited! The shows are expected to be held in Nigeria and other countries worldwide. We're not trying to make it exclusive such that some people can't get in.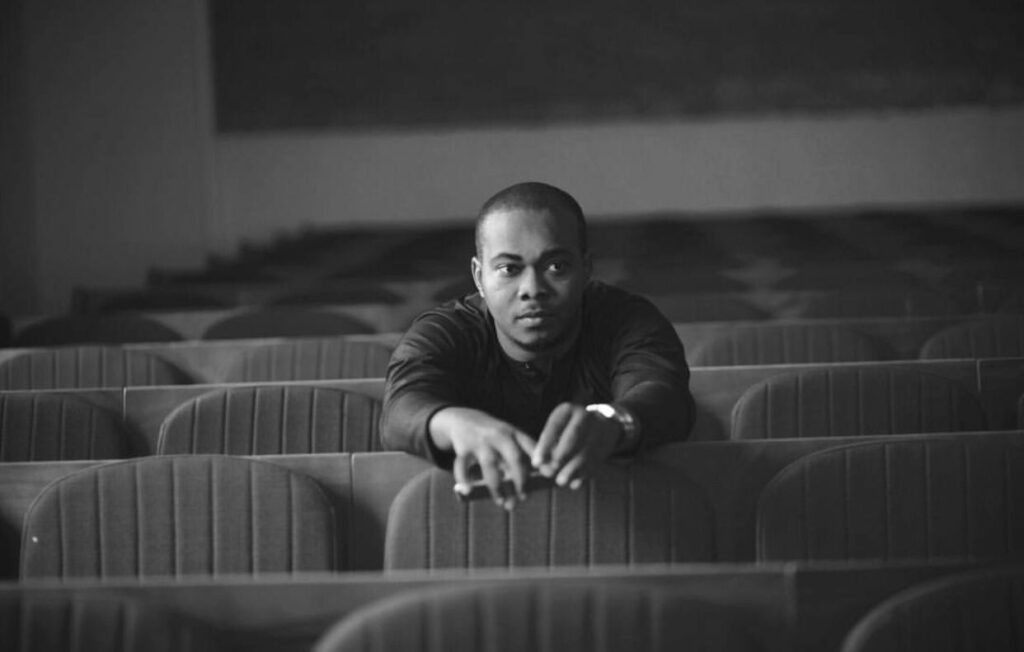 RM: What was your biggest motivation during this project? Did you work with a team, or did you do this solo?
MA: So, I do everything solo regarding my art. It's just like my alone time, when I wake up in the morning when I'm having a mental block or with the other things I'm doing. When I'm going through something, I just create. I have a bunch of creations that I've been doing for many years that nobody has ever seen.
I've got an iPhone somewhere in my closet with about 6,000 pictures. It's mobile photography and visual arts that I just do when I'm on my own. So, yeah, it's a sort of thing.
RM: Tell us more about Slickcity and the different areas of your work.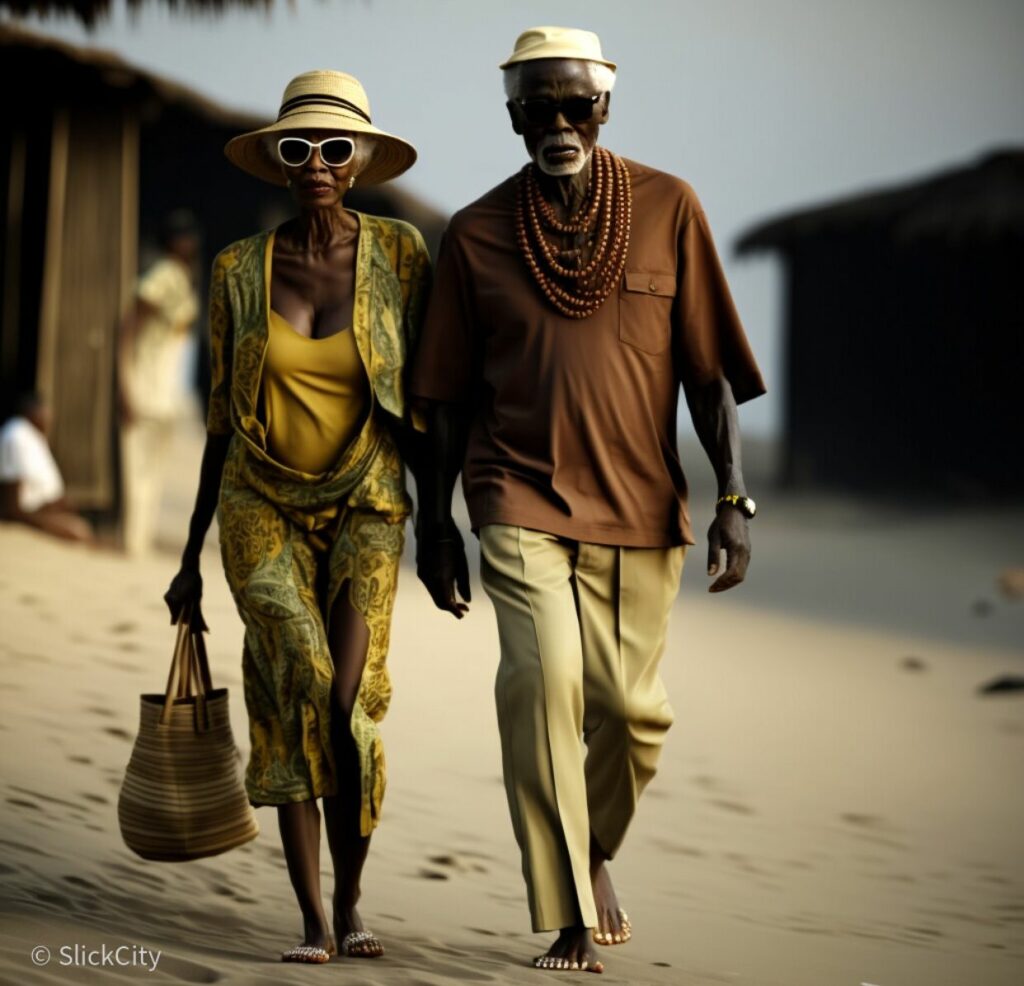 MA: Slickcity is a 360 visual company. We do everything that has to do with a media company. From creating content to producing that content to sound design to VFX, GFX, film documentaries, TV shows, music videos, training, artificial intelligence, virtual reality, heritage and culture preservation, augmented reality, you know, to mix tech with real life — a bunch of things.
So, when it comes to the media and the future of the media, that's what we're playing at because we like to look for innovative and imaginative ways to further tell our stories.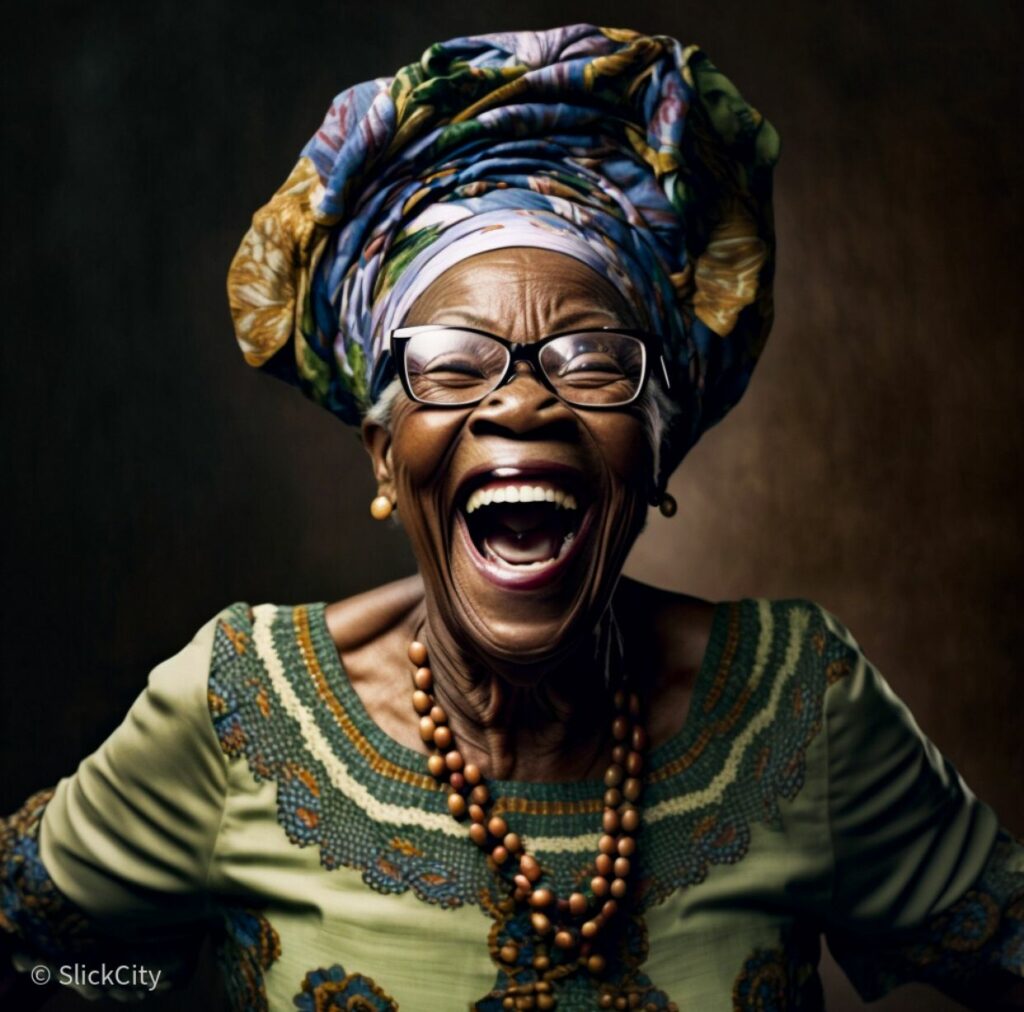 RM: The most important lesson you've learned during this time is…
MA: Well, all my work has always been intentional when it comes to the backbone of storytelling, African storytelling, awareness, always been that. So, this made me……….
Read the complete interview and see some never-seen-before-photos from Malik Afegbua's AI work in our latest issue, HERE.